Thursday January 29, 2009 12:13 pm
American Idol 8: Salt Lake City Auditions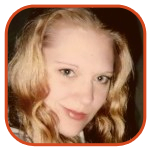 Tweet
Posted by K.C. Morgan Categories: Music, Prime Time, Reality, FOX, American Idol, Gossip,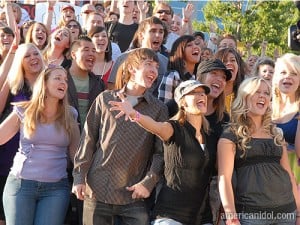 Salt Lake City, Utah is now synonymous with Idol runner-up David Archuleta. The American Idol judges struck gold in the city last year, but would the auditions be as promising two seasons in a row?
The SLC episode of American Idol 8 opened with David Osmond, 19, yes one of the famous Osmonds, who lives in Utah. He's a good-looking, clean cut guy with a bit of his own sad story. Despite belonging to a famous family, Osmond's life isn't all sunshine. He, like his father, suffers from the very debilitating disease MS. You'd never know it to see him at his audition, however. Osmond has a nice voice, if his song was a bit over-done. Paula Abdul advised him to "start thinking of yourself as one solo artist." Osmond emerged from the audition room with golden ticket in hand.
Salt Lake City was off to a running start.
Read More

| American Idol
Tara Matthews, who likes American Idol and goth fashion, is from Salt Lake City. She's a terrible singer and a bad dresser, but a truly nice girl. Simon Cowell found that "the whole thing was just horrendous," and Matthews was sent back to the Twilight convention.
A quick montage of the odd followed. Aleesha Turner had a weird voice, Katie Sullivan gave a weird performance and Rich Kagel had a very weird 80s look. And…he was twitching.
But it was perhaps Chris Kirkham, from Utah, who out-weirded them all. He showed up with friend Greg, who wore a pink bunny suit a la A Christmas Story. The judges didn't like his singing, but Randy Jackson found that "I actually quite like the bunny." The bunny finished off the audition by giving Simon a big hug.
A montage of rejections and tears followed. So many through the day would walk from the judges' room empty-handed.
Would cute mommy Frankie Jordon be one of them? From Hollywood, Frankie has something of a different voice - she sings something like Macy Gray. Simon Cowell decided that "I actually quite like you," but he wasn't done there. "And, you've got a cute little face." He told her. Frankie and her face will be going to Hollywood.
Megan Corkey, from Utah, is also a mom but much more time was given to her story. She's a beautiful girl with lovely hair, but her marriage has recently ended. Her audition day was also her birthday, and Corkey gave the audition her all. She also has a different sort of voice, but the judges took a shine to her. "I kinda like you," Randy Jackson admitted. "I think I'm lovin' you," Paula Abdul was more effusive. Simon Cowell said he would definitely remember Corkey, and the single mom received her much-coveted golden ticket.
This happy moment was followed by a golden ticket montage, but the joyous tidings didn't hold out long enough for Utah resident Andrew Gibson. He had a very, very weird voice, and Simon Cowell didn't waste any time with it. "It's not gonna work, is it?" Gibson need ask no further questions.
Senior class president Austin Sisneros, 17, lives in Utah and reminded me right away of David Archuleta. He mentioned something about wanting to inspire people and seems to have "good guy" stamped all over him, which I feel would put anyone in mind of Archuleta. Plus, he's young and lives in Utah. This is not a huge stretch. When Austin sang two old-fashioned message songs, I was even more firmly reminded of a kid named David. Randy Jackson "thought it was okay," despite the song choices, and there's no doubt the kid can sing. He'll make it to Hollywood…but will he make it to the American Idol 8 finale?
More rejections followed at a fast clip. Hey, we can't all sing like Austin Sisneros. Or David Archuleta. I can't even sing as well as most of the people getting rejected. It's why I get to judge them.
Taylor Vaifanua, 16, is from Utah also. She's also extremely tall and gorgeous - if she'd been born in LA, she'd already be modeling full time. She belted out "Joyful, Joyful" in a gorgeous voice. Kara DioGuardi made a passing comment that she'd spotted Taylor "in the bathroom" and knew the girl had been practicing. And I began to wonder why FOX can't bother to treat the cast a bit better. I mean, really, they have to share washrooms with the contestants now? What the hell is this? At any rate, Taylor and all her gorgeousness is off to Hollywood. She will probably never return to Utah.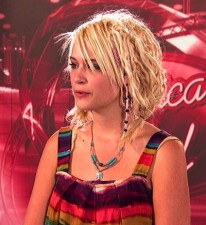 Rose Flack, who doesn't wear shoes, currently resides in Idaho. Rose, 17, has not had an easy life. She lives with friends and apparently they can't afford to buy her any shoes. This is sad enough, but Rose has faced even more hardship than this. Her father died with Rose was 13, and two years later Rose's mother also passed. Rose herself is an adorable little hippie girl, but her hair. Simon Cowell liked what he saw, telling her when she entered "you look fantastic." The petite girl then delivered a very beautiful, soulful performance. Paula Abdul told Flack that she's "gotta work on the vocals." Simon said he would remember Rose Flack, but it's likely he won't have to. We'll all be seeing her again in Hollywood.
Rose's happy moment was followed by several others in yet another golden ticket montage. Tomorrow, Idol will show the San Juan and New York auditions, to be followed by Hollywood Week in next week's episodes.
Speaking of which, VoteForTheWorst has a list of what could be the 36 Hollywood Week finishers. The Web site admits that it received said list under somewhat dubious circumstances, but I've looked it over and some of the names are familiar. Could this really be the list, or is it just a clever hoax? Once the 36 are revealed, comparisons will be made.
Have we already seen the final finisher of American Idol 8? We're getting closer to finding out all the time.
(You can find all the American Idol 8 posts here.)
© Gear Live Media, LLC. 2007 – User-posted content, unless source is quoted, is licensed under a Creative Commons Public Domain License. Gear Live graphics, logos, designs, page headers, button icons, videos, articles, blogs, forums, scripts and other service names are the trademarks of Gear Live Inc.