Thursday May 26, 2011 1:20 am
American Idol 10: Winner!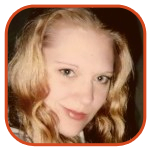 Tweet
Posted by K.C. Morgan Categories: Music, Prime Time, Reality, FOX, American Idol, Video,
American Idol's 10th finale opened with all due pomp and circumstance. Ryan Seacrest wore a tuxedo, but black tie was optional for everyone else. More than 122 million votes, a record number, were counted to determine whether Lauren Alaina or Scotty McCreery would become the next American Idol.
The year's Top 13 performed "Born This Way" to open the night's festivities, each dressed in white like angels. If only they sounded like angels. To call the number bad would be too nice. But the show would improve vastly from here...
The next act was much, much better. Fourth-place finisher James Durbin performed with Judas Priest, a rollicking rock anthem that was filled with black leather and screeching vocals. You don't have to love metal to appreciate the grandeur of flaming pyrotechnics. The amazing performance brought the house down early. It would take something sensational to follow their fantastic mini-set. Watch the stellar performance in the video above.
Jacob Lusk and Kirk Franklin appeared on stage to perform some soulful gospel. It was a dramatic shift to go from Judas Priest to gospel music… but maybe strangely fitting. When Gladys Knight arrived on stage in a surprise appearance, the crowd went wild. Gladys is still a consummate diva; she looked and sounded fabulous.
When the show returned, Casey Abrams immediately started to belt "Fat Bottom Girls" with the one and only Jack Black. His mere presence on stage would make any show better, but no one can put on swagger quite like Black. Idol never lets us forget that he is also quite the skilled singer and stage performer. He is also the master of the skat, and when he and Casey began to gyrate and babble at each other it was utterly brilliant. Don't miss them -- watch the video above.
The females of Idol's Top 13 -- Haley Reinhart, Naima Adedapo, Ashton Jones, Karen Rodriquez, Pia Toscano and Thia Megia -- performed "Single Ladies" before slowing the pace to croon "You Must Not Know 'Bout Me." Lauren Alaina was not evident through the number, but only because she'd be performing later. Dressed in red, Idol's ladies looked great but didn't sound so hot. It was uncomfortably bad… until Beyonce herself showed up.
From them on, everyone was fantastic. With the queen diva leading the way, the rest of the girls began to harmonize beautifully through "Crazy."
Haley Reinhart sang "Steppin' Out With My Baby" with the incomparable Tony Bennett, and suddenly we were in the 1940s. Together, the duo scored a standing ovation from the judges.
Lil' Jon and TLC immediately changed the atmosphere with "I Don't Want No Scrub" and "Don't Go Chasing Waterfalls." Idol's Karen Rodriguez, Thia Megia, Ashton Jones and Naima Adedapo appeared on stage -- now in black -- to perform.
Scotty McCreery and Tim McGraw were next, with "Live Like You Were Dying." McGraw is a bona fide country superstar, and he did not disappoint. Nor did Scotty McCreery, who may become a country singing star in his own right. His album will be produced as quickly as possible, regardless of his final placement in the competition. There was no way the judges could remain in their seats at the end of the epic duet.
To calm down the crowd, Idol took a short comedy break to honor some of the more hilarious contestants from the early audition rounds. Jennifer Lopez was mysteriously absent from her seat at the judges' table, but not for long. At the end of the short clip, her husband Mark Anthony rose out of the stage to croon at the crowd in Spanish. Predictably, J-Lo herself appeared on stage to perform a sultry dance with her mate. Sheila E., of course, was on the drums.
The male members of Idol's Top 13 - Stefano Langone, Scotty McCreery, Casey Abrams, James Durbin, Paul McDonald and Jacob Lusk - performed "Kiss," "She's a Lady," "What's New Pussycat," "Green Grass of Home" and "Love Me Tonight." It wasn't just a tribute - Tom Jones himself appeared on stage to join them. He sang "It's Not Unusual" to thunderous applause.
Lauren and Scotty performed the song for Ford music video alone, but the video itself is peppered with clips from the entire season's videos. You can see the whole thing, as always, at Albumista.
They each presented their favorite teachers with keys to brand-new cars from Ford. It's the least the sponsor can do. In a new surprise, Lauren and Scotty were both told they could receive keys to "any Ford vehicle you want."
Lady Gaga performed her new single, "The Edge of Glory," in a fantastic stage show after the gift-giving. Perched atop a huge "stone" monolith and dripping in glass beads, she belted out the song from the midst of the darkened stage. The entire thing was very well-done; watch it above.
Lauren Alaina stepped on stage to belt out the first part of Carrie Underwood's "Before He Cheats," though of course the lady herself appeared before the first chorus. The comparisons between the two have been inevitable all season long, and together they were fabulous.
Beyonce re-appeared to debut her new single, "One Plus One," on the Idol finale stage. As red smoke swirled around her, Beyonce introduced "my favorite song." It's a true diva number, full of huge vocals, and her performance of it was completely solid. It's just not a very good song.
Reeve Carney, The Edge and Bono performed "Rise Above." Carney is one of the stars of Spider-Man: Turn Off the Dark. The number was as much about proving that it is possible to make Spider-Man fly as much as it was about singing, since the voice of Reeve Carney isn't that impressive. We've covered many of the musical's ups and downs at VIP Breakdown. At the end of the number, Spider-Man appeared by the judges' table, upside down, to get a kiss from J-Lo (like in the movie)… but she snubbed him and sent him away instead.
Steven Tyler was on the stage next to perform "Dream On," accompanying himself on the piano before he jumped up to boldly deliver the chorus. Tyler's still got it. And he got a solo spot on the show's finale, quite the coveted position.
Lauren Alaina and Scotty McCreery finally stood together at center stage while the official envelope was delivered. With a flourish, Ryan Seacrest accepted the item and called for the house lights to dim. Tension hung in the air as everyone waited for the words…
Scotty McCreery! Fans in North Carolina erupted as he hugged Lauren. The rest of the season's contestants joined them on stage.
"Me and Lauren have been together since day one, and we're gonna stay together," Scotty vowed. He accepted the mic to sing his winning song, "I Love You This Big." He chuckled and choked up as he sang, haltingly, and went into the audience to hug his close family and supporters, exchanging "I love you"s between embraces. Scotty then went on stage to hug his fellow Idols. He's a real class act.
"Thank y'all so much," he sobbed when the song was over. Scotty finally took a moment to sit on the stage and cry as the music and cameras faded away.
Get all the details of his journey to the top -- read all our American Idol 10 posts.
Related Tags:
american idol, american idol 10, beyonce, carrie underwood, casey abrams, competition, elimination, finale, fox, gladys knight, j-lo, jack black, jacob lusk, james durbin, jennifer lopez, judas priest, lady gaga, lauren alaina, live, mark anthony, music, paul mcdonald, performances, randy jackson, reality, results, ryan seacrest, scotty mccreery, sidefeatured, stefano lagone, steven tyler, tim mcgraw, tony bennett, top 13, top 2, video, videos, votes, voting, winner
© Gear Live Media, LLC. 2007 – User-posted content, unless source is quoted, is licensed under a Creative Commons Public Domain License. Gear Live graphics, logos, designs, page headers, button icons, videos, articles, blogs, forums, scripts and other service names are the trademarks of Gear Live Inc.