Friday April 15, 2011 1:40 pm
American Idol 10: Top 8 Perform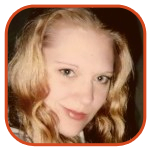 Tweet
Posted by K.C. Morgan Categories: Music, Prime Time, Reality, FOX, American Idol, Video,
Tuesday's American Idol opened with a re-cap of Pia Toscano's surprising elimination, which caused a Twitter flurry and upset the three judges last week. But this week, she's gone -- for better or worse. And the Top 8 performers carried on without her, because Idol's show must go on.
The show took time to pay tribute to J-Lo, who has just been named as People's Most Beautiful Woman. Perhaps it's appropriate that she be celebrated on the show -- it's Movie Week on Idol. And that doesn't meant show tunes… it means soundtracks.
Paul McDonald picked a new, crazy jacket and a song from Risky Business for his starting performance position. McDonald tried to deliver a peppy, rock n roll performance. There's no question that Paul has the energy for "Old Time Rock and Roll," but not the strength of voice. The number didn't suit him, but the suit did. Will it be enough to save him?
All Steven Tyler wanted to know was who the female saxophone player was. "I want to borrow that suit when we go back on tour," he added, before praising Paul's "abandon" on stage.
Jennifer Lopez finds that McDonald is "going a little bit further" with every performance. "Good job!" She cried.
"America, you just witnessed the first number at the Paul McDonald concert!" Randy Jackson declared, adding that he thinks Paul McDonald is an "artist," not a singer.
Lauren Alaina chose a Miley Cyrus song for her performance, and before she sang a note we knew it was a perfect choice. She picked "The Climb," of course. Alaina wasn't all that confident at the start of the song, though she looked adorable in her black bubble skirt. Even so, the sleepy number probably didn't help her "steal" too many Pia Toscano fans, as Jimmy Iovine advised her to do.
"I loved hearing you sing that," Jennifer Lopez, most beautiful woman in the world, was all smiles. "I want you to go further, because I know you can go further. You don't need to steal anybody's votes. You're gettin' plenty of your own."
"You made that song sound like you," Randy Jackson praised. "I think you did an amazing job."
"I love what you bring to a song, and I love more what a song brings to you," Steven Tyler rambled. "You move me beyond tears," he told her, dry-eyed.
Stefano Langone, who was in the bottom two with Pia last week, had his bags packed and good-byes said before the shocking final result was read. For his Tuesday performance, Langone picked "End of the Road," the Boyz II Men anthem (that we had no idea was ever licensed by a movie). Langone delivered the slow, sappy number in typical Langone fashion. While wearing blue jeans.
Randy Jackson thought Stefano "just slayed the song." "You made the right move at the right time. I think that's your best vocal on this stage to date!"
"You proved tonight, man, you really know how to milk a song," Steven Tyler praised. "This is so not the end of the road for you."
"You got it," J-Lo assured him. "You now know the key."
Scotty McCreery chose a tune from Pure Country, "I Cross My Heart." Scotty delivered the tune beautifully from the first moment, sitting calmly on a stool to belt it out. McCreery stood to deliver some of the stronger notes and shot a seductive look at the camera as he crooned the end of the song. He has a pure country voice that's bound to wind up on the Billboard chart.
"Scotty, I just love your voice," Steven Tyler told him. "You're good."
"Everybody wants us to be tough… but the truth is, you all are just so damn good!" Jennifer Lopez giggled. "All I really want to say is 'wow.'"
"I love that song for you," Randy Jackson told him. He found the performance to be "hot, hot!"
Casey Abrams continued to sport his new, clean-cut look for his performance of "Nature Boy." He waffled on the song selection, much to Jimmy Iovine's dismay, and appeared on stage with the stand-up bass to deliver the slow, old school number. Abrams put a jazzy feeling on the song, and we were never quite able to buy it.
"At the beginning, I was nervous," Jennifer Lopez admitted. She rambled on at length before making any kind of point, which was, "I hope that America got that." We do, too, because we certainly did not.
"Jennifer's so right, man," Randy Jackson jumped on board. "I hope America gets this," he seconded, calling Abrams "a jazz kind of artist… there's a place for this, and a place for you."
"You are an artist in the truest sense of the word," Steven Tyler went on to spit out a bunch of nonsensical words before continuing his praise. "You do what's in your heart."
Haley Reinhart went disco for the night, signing Blondie's "Call Me." The song definitely doesn't suit Haley's voice; she doesn't have Debbie Harry's high-end register. Reinhart put sexy seduction into the number while wearing thigh-high boots and a multicolored minidress. The number certainly didn't do anything for her vocally, but Haley put plenty of performance value into her mumbled, all-over-the-place rendition. This number was one thousand times better on mute (it's true -- go ahead and try it out with the video above).
"Honest, I didn't love the beginning of it." Randy Jackson admitted. He found the performance "very karaoke," and thought the number wasn't "a singer's song."
"I agree… but I've always said that when you sing choruses…. it was beautiful," Steven Tyler complimented Haley's itty bitty dress more than her technique.
"I'm so afraid to say anything about any of the girls!" J-Lo cried. "But it wasn't the best," she admitted.
Jacob Lusk had two great songs picked out, but Iovine convinced him to sing "Bridge Over Troubled Waters." It's terrible advice. Religious songs rarely do well on Idol, though there's no question that Lusk has a strong enough, and beautiful enough, voice to deliver. And he did deliver. But it was still a very gospel tune, and we're not sure it did him any favors.
"It's astounding to me how angelic you sing, and where you get that from," Steven Tyler marveled. "I know America hears that… God bless you." Funny the effect that religious songs have, isn't it?
Jennifer Lopez thought Jacob's power note was "so crazy!"
Randy Jackson couldn't praise Lusk enough. "Perfect, perfect, perfect harmony," he complimented. He loved Jacob's "control" and truly seemed blown away.
In his short speech with Ryan Seacrest, Jacob said that a "higher power" is looking out for him. And he'll probably be gone next week.
James Durbin didn't need any song choice advice; he already knew what he was going to sing. Durbin picked "Heavy Metal," and Iovine immediately hated it. "This is what I'm doing," James told him flatly. "I want to make the decisions. If they're good or bad," Durbin told the camera. For his turn in the spotlight, Durbin exploded onto the stage in a ball of pure energy, and delivered the metal tune with as much attitude as Gene Simmons ever did. We have no idea what he said through the song, but when James Durbin stood on the judges' table and screeched out his metal yell, we were hypnotized. He even did a power lean through the guitar solo. Say what you like about James Durbin -- the kid is already a star.
"That felt really, really real!" J-Lo shouted. "I don't know what these performances are sounding like at home, but here? They are killing it dead!"
"You guys were just at a James Durbin concert," Randy Jackson told America, before giving props to legendary guitarist Zakk Wylde. "This is unbelievable, man. I'm happy you stuck to your guns… tonight, you did you." Jackson predicted that Durbin will be at the next Ozzfest.
"Outstanding, Durbin," Steven Tyler briefly praised. "I'm glad you went with your feelings." Tyler even praised Durbin for giving Jimmy Iovine "lip."
On Thursday's episode, the Top 8 will become the Top 7, and we'll be back to tell you what happens. Read all our American Idol 10 posts to get all the recaps.
Related Tags:
american idol, american idol 10, casey abrams, contestants, fox, haley reinhart, j-lo, jacob lusk, james durbin, jennifer lopez, lauren alaina, music, paul mcdonald, performance, performance episode, randy jackson, reality competition, reality television, reality tv, recaps, ryan seacrest, scotty mccreery, singing, stefano langone, steven tyler, video, videos
© Gear Live Media, LLC. 2007 – User-posted content, unless source is quoted, is licensed under a Creative Commons Public Domain License. Gear Live graphics, logos, designs, page headers, button icons, videos, articles, blogs, forums, scripts and other service names are the trademarks of Gear Live Inc.