Thursday May 5, 2011 12:41 am
American Idol 10: Top 5 Perform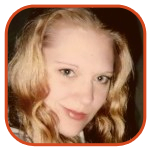 Tweet
Posted by K.C. Morgan Categories: Music, Prime Time, Reality, FOX, American Idol, Gossip, Video,
American Idol's Now and Then theme mixed modern with retro, giving each of its Top 5 two solo performances for the night. The end of the season is very much in sight, now, and all of them were vying for the Top 4 slots.
Sheryl Crow was the week's mentor, though in previous interviews she has been very unfavorable of American Idol. But, she's in the middle of a comeback so all previous bets are off.
The contemporary songs were first up for the night, and James Durbin the first to take the stage. He sang "Closer to the Edge" from 30 Seconds to Mars in full rock star mien. He pandered to the audience, he wore a wild getup… he really didn't sound all that hot. But James was pretty compelling in the chorus, and he's been the front-runner in the contest for many weeks.
"I think you kicked that song's ass!" Steven Tyler exclaimed. "You're ready for Freddy, I think."
"You've been showing us that you want it," Jennifer Lopez praised. "Grab it, take it."
Randy Jackson took a moment to praise 30 Seconds to Mars before declaring, "James is in it to win it, America… He wants it, Ryan!"
Jacob Lusk chose "No Air," a very vocally difficult song performed originally by Idol winner Jordin Sparks (and Chris Brown). Lusk warbled out the song a little uncertainly, though he did display customary vocal power. Were his big belts enough to save him from the sting of the judges' scorn?
Jennifer Lopez hedged with her comments. "There's no doubt that you have the showmanship… and that your voice is one of the best, probably, that's ever been on this stage." She spoke to him about song choice, adding "If this is the direction, let's try to keep it there."
"Uhhh… listen, I kind of differ with that opinion," Randy Jackson began. "I don't think that's the direction for you. I don't think anybody on this stage should be singing duet songs and trying to sing both parts… most of it was sharp." He sees Lusk "as more of a Luther [Vandross] kind of kid… be the new Luther."
"I'm waiting for you to find a niche," Steven Tyler added to Randy's comments. "I'm waiting for that certain something… that's 100% you."
Lauren Alaina also performed a tune from a past Idol winner, choosing Carrie Underwood's "Flat on the Floor." Sheryl Crow and Jimmy Iovine advised her to just stand on stage and belt it, and that's what she did. Alaina did add some gyrations and trotted around a little bit to visit her on-stage violinist, and she looks stronger through every performance. She's destined to join the country music scene once this Idol gig is over.
"Lauren, that is the direction for you," Randy Jackson stated. "Lauren is in it, y'all."
Steven Tyler found her performance, "Simply as good as it gets." He told her, "I think you're it."
"That's what you have to do. Just like that, every time," J-Lo confirmed.
Scotty McCreery picked Montgomery Gentry's "Gone," a perfect choice for him. Gentry also has a deep voice and a great country sound, so it was a natural fit. His vocals were smooth and pretty, and his showmanship was very much on display as he leapt off the stage, pranced around the judges table, and sang with his pretty blonde back-ups. He looked absolutely pro on the Idol stage.
Steven Tyler allowed the crowd to roar its approval. "That's what America thinks," he smiled. "I saw you dance with the Devil tonight. And that's a good thing for you."
"I lost it there for a second, I was so excited!" J-Lo laughed. "You owned that stage… that is some American Idol stuff, right there."
"I don't know about this dancing with the devil thing," Randy Jackson joked. "Who knew that you could rock the stage like that, dude?"
Haley Reinhart was allowed to sing Lady Gaga's "You And I," an unreleased tune she's been performing in concert. Jimmy Iovine brought it to Haley personally, and he even set up a communication with Gaga so Haley could obtain the singer's approval. Her performance was filled with growls, strange enunciations and almost no charisma, but her voice sounded very strong. She'd be easier to like if she had more personality (or, any).
"I loved the way you sounded… you had some good moments," J-Lo told her, but she wasn't so sure about the song choice. "For me, it would have been a better choice to choose something that everybody knew."
"The real deal is… I'm not sure it's that great of a song," Randy Jackson explained. "It's so risky to come out and do something that no one's familiar with."
"I think you put all of Haley, your range, into it," Steven Tyler had positive comments to offer. "Hard thing, risky thing to do… but, I love what you do. I think you're just one perfect song away from being the American Idol."
James Durbin's second song of the night was "Without You," an emotional ditty that got to him during rehearsal. He stood on stage and delivered it absolutely beautifully, now dressed in somber black. Durbin is known for wild antics and crazy, screaming vocals, but he's got a pure voice when he's performing a pretty ballad. But emotion did get to him through the song, and he hit more than one sour note.
"This is the mark of a true performer… No, it wasn't perfect, but it was emotionally perfect," Randy Jackson praised him. "This competition right now, it's yours to lose." Idol does love its front-runners. Right until the finale episode. Because that's more surprising for the viewers.
Steven Tyler was also touched. "That's a beautiful thing," he said of the performance. "That was just as beautiful as it gets."
"Everybody knows you can sing," Jennifer Lopez vouched. "You have the heart and soul to back it up. You are an artist." She added, "He's amazing, you guys. Amazing."
Jacob Lusk chose "Love Hurts" at Jimmy Iovine's suggestion. He performed it gospel-style, putting his big vocals front and center. Many of the lyrics were impossible to understand, but his singing was very dramatic and emotionally compelling.
"I'm a sucker for passion," Steven Tyler admitted. "What a delivery. What a beautiful thing."
"You really, really just brought it home at the end. It was just amazing," Jennifer Lopez beamed at him.
"You redeemed yourself on this one," Randy Jackson added. "That might be the highest note ever sung on this stage."
Lauren Alaina's second song was "Unchained Melody," her mother and father's song and an extremely popular tune. She wore a beautiful formal gown to sweetly sing the number, proving that she can be a diva when the situation warrants. Her vocals weren't absolutely perfect, but they were absolutely lovely.
"Nothing to judge there, really," Jennifer Lopez giggled. "It was a beautiful song, sang beautifully by you."
"We saw a different side to you tonight," Randy Jackson observed. "Very nicely done. Very tender moment."
"Your voice, your singing, it's so ripe, it's so there… I love that song, it was perfect," Steven Tyler glanced at J-Lo. "As she says, there's nothing to judge."
Scotty McCreery picked "Always On My Mind," a song from his idol Elvis Presley. His performance was heartbreaking and gorgeous, with enough country flavor that it sounded like a McCreery standard. He should seriously consider recording it for his first album.
"Between that last song and this one, you show us what a well-rounded artist you are," Jennifer Lopez was impressed. "Nothing awkward about you up there… just a true performer."
"We call you our youngest veteran," Randy Jackson smiled. "I'm happy to see you do the tender moments."
"America loves your voice, man, and you've been taking us up and down the trail," Steven Tyler told him. "I cannot pick that apart."
Haley Reinhart picked "House of the Rising Sun" to close the show. Sheryl Crow suggested she start the tune acapella, which she did to great dramatic effect. But soon enough, the growling started again as Haley roamed around the smoke-filled stage in her worn blue jeans. We never knew the song was supposed to be sexy. It was a bit of a strange interpretation of the number.
"The reward… for best performance of the night goes to Haley!" Rnady Jackson declared. "You're so good now. That was amazing."
"Sweet and sour. Raspy. I can really relate to that," Steven Tyler joked. "I think you sold everybody tonight."
"That song has never been sung like that before," Jennifer Lopez chimed. She's telling us.
The old met the new on Idol's performance Wednesday, and the judges were overjoyed with the results. But one of them won't be in the Top 4, as the results will prove. Read our American Idol 10 posts to keep track of the eliminations, gossip and spoilers.
© Gear Live Media, LLC. 2007 – User-posted content, unless source is quoted, is licensed under a Creative Commons Public Domain License. Gear Live graphics, logos, designs, page headers, button icons, videos, articles, blogs, forums, scripts and other service names are the trademarks of Gear Live Inc.