Thursday May 12, 2011 10:47 am
American Idol 10: Top 4 Perform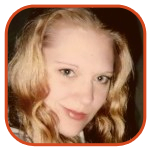 Tweet
Posted by K.C. Morgan Categories: Music, Prime Time, Reality, FOX, American Idol, Gossip, Video,
The pressure's on as American Idol's tenth season winds down. On Wednesday night, the competition was all even: two girls, two guys… two country singers, two more that are much harder to classify. But who would shine above the rest? Keep reading to get the full Top 4 recap...
Well before he sang, James Durbin was getting big attention in the media for his first song choice: Journey's "Don't Stop Believing." He explained his song choice in an interview with the camera, saying "it really fits with my American Idol journey." Nice sentiment, but did it help his performance?
Durbin was energetic on stage as usual, immediately pandering to the crowd and to the judges before belting out strong vocals. We expected a metal twist from the season's hard rocker, and we were a little disappointed. Despite reports that his version would be extremely unique, Durbin's Journey wasn't all that different from Glee's, after all -- and very few metal stylings could be found within the lengthy performance.
"Hey, Randy, you recognize that song?" Steven Tyler joked. "You couldn't have picked a more popular song right now," Tyler added to James.
"Everybody can't do that… great song, great job, great performance," J-Lo chimed in.
Randy Jackson, of course, took time to praise Journey before he complimented James Durbin on his outfit (he wore Steve Perry-ish coattails). Jackson thought the song was "the highest degree of difficulty… and you did it!" That's taking it a little far.
Haley Reinhart felt a strong connection to Michael Jackson's "Earth Song." She delivered it straight, emphasizing the purity of her vocals -- with very minimal growling, thank goodness. Finally, Haley picks a hairstyle we can love. She looked glamorous on the stage, and everything was fine until she growled and grunted her way through the second half of the song, backed up by a gospel choir. Very, very strange.
"I really felt that [the song] inspired you," Jennifer Lopez enthused. She really "felt" the performance, but wasn't too keen on Haley's song choice. "I want you to be thinking about that, what everybody else is doing."
"Just keeping it really real, Jennifer's right," Randy Jackson seconded. "To me, it confused me with who you are as an artist." He thought Haley was "screaming" at the end. "It's just not your vibe." He explained. Haley back-talked a little, scoring applause from the crowd, but Jackson couldn't be swayed.
"I thought it was beautiful the way it was," she said, looking away.
"My opinion was, I didn't like it, I thought you were screaming," he stuck by his guns.
"They're both wrong," Steven Tyler declared, making a watching (in the audience) Casey Abrams grin. "Don't believe it," Tyler advised.
"What is she supposed to do with that concoction of feedback?" Ryan Seacrest demanded, to laughter from the crowd.
Scotty McCreery wants to make it through the week, as the Top 3 get the chance to go home to visit friends and family. He picked "Where Were You (When The World Stopped Turning)," a country joint that suits his voice well. But it's a message song, and a depressing one at that. American Idol has a strong country music contingent… strong enough to save Scotty from a fourth-place finish? He'd have a lot of work to do in his second song.
"I think you've set your mark on this stage this season. You're ready for superstardom, dude, and I hope you make it," Randy Jackson didn't lose faith.
Steven Tyler admired Scotty's "passion," telling him to "keep that up." He thought the performance was "beautiful."
Jennifer Lopez is in love. "I can tell you know who you are. I can tell you know what touches other people."
Lauren Alaina also chose a country song: "Anyway." It's a great song, and though Lauren's voice isn't as big as Martina McBride's her performance was more than adequate. Nothing wrong with her gorgeous, burgundy gown, either.
"You did it again. You broke my heart," Steven Tyler told her. He finds her voice "pure and perfect and right on pitch." He was also feeling the love, confessing it to Lauren before he was done commenting.
Jennifer Lopez appreciates that Lauren has been listening to them, the judges. "That was exactly what we're talking about," she confirmed.
"America, Lauren is back in it to win it!" Randy Jackson announced. "Yo, that was hot." He found "absolutely nothing" wrong with the performance.
Thus, Round 1 ended. Jennifer Lopez found it "hard to say" who won the round. Randy Jackson though it was a three-way tie (Scotty, James and Lauren). "I think Haley has gotta up her game in round 2." She had that chance, being the opening act for the second half of the show.
Lady Gaga advised the contestants for the second half of the show. Haley Reinhart chose "I Who Have Nothing," and felt a connection with Gaga straight away. The Lady of the week addressed contestants with black dots on her cheeks, and immediately asked Haley how she felt about "getting a little psycho."
Haley took Gaga's advice to heart, delivering her most dramatic and vocally strong performance of the season…and not one growl. It was definitely her best to date, delivered at just the right time.
The judges were over the moon. "This is why we can't take it easy on you, baby! Look at what you're capable of," J-Lo was ready to jump out her seat. "One of the best performances of the year here."
"Baby, you just had a moment right here which put you in it to win it!" Randy Jackson needs some new phrases. He also found it to be one of Haley's best vocals.
"You just Reinharted yourself into next week. That was beautiful!" Steven Tyler had nothing negative to say.
Scotty McCreery picked "Young Blood," which Gaga seemed to enjoy. She gave him some much-needed microphone instruction. The tune is an energetic country joint, the sort of which has served Scotty well in the past, and he busted out plenty of moves as he wandered around among the Idol crowd. But it's all been done before. Scotty brought nothing new to the stage Wednesday, and we hate to say that he might be in trouble when it comes time to read the results.
But there's no displeasing the judges. Randy Jackson loved the "fun song" and Scotty's performance. "I think, guys, we just saw both sides of a Scotty concert… I think he's ready." He probably is ready.
"You made Gaga's yaya go lala," Steven Tyler just made noises for his critique.
"It was really great," Jennifer Lopez hopped on board. "I want to see something that brings a whole different side of you," she added. Let's hope he gets the chance.
Lauren Alaina picked Elvis Presley's "Trouble." Lady Gaga helped her get into character for the song, which Lauren performed with tons of sass -- in a shimmering, gold sheath no less. We loved Lauren's look, and she proved that she can be a real country diva with her song. Because what's a country diva without tons of attitude?
"That was well-done… and I just love you," Steven Tyler kept it simple.
Jennifer Lopez liked Lauren's "performance quality," praising her for her "total attack" on the song. "It was really, really good."
"Nice one!" Randy Jackson confirmed, after praising Gaga's coaching.
James Durbin and Lady Gaga seem like a perfect musical match -- both have a strong flair for drama and unique fashion sense. He picked the classic "Love Potion Number 9," bit of an odd choice. Gaga advised him on his dance moves, which he put to good use during his closing performance. Durbin powerfully delivered the lyrics and made the old song sound brand-new again. Sure his closing was odd, and went on for about a hundred years, but Durbin's will be the performance that lingers in voter minds.
"You take any song, and you put that James thing on it, and it was a really, really great performance," J-Lo smiled.
Randy Jackson was still hyped about Journey, but he loved Durbin's second performance as well, saying "That was hot, too!"
"Incredible!" Steven Tyler offered.
But only three of them will be going home next week. Who will be going home tomorrow? Check back for all our American Idol 10 posts, and get all the elimination recaps.
© Gear Live Media, LLC. 2007 – User-posted content, unless source is quoted, is licensed under a Creative Commons Public Domain License. Gear Live graphics, logos, designs, page headers, button icons, videos, articles, blogs, forums, scripts and other service names are the trademarks of Gear Live Inc.