Friday March 4, 2011 1:20 am
American Idol 10: Top 24 Results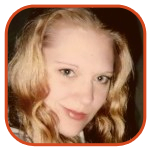 Tweet
Posted by K.C. Morgan Categories: Music, Prime Time, Reality, FOX, American Idol, Gossip, Video,
The first results show of American Idol 10 began with an emotional montage of the Top 24 contestants through their various audition rounds, which seemed completely unending this season. They each performed only once on the big Idol stage (and not even live), getting just one shot to make their dreams come true.

For half of them, those dreams would die before the episode was over. How we love elimination rounds.
Thursday night marked the first live episode of the season, and J-Lo wore a crazy outfit to celebrate. Ryan Seacrest promised us "an emotional" two hours filled with "twists and turns." More than 40 million votes were logged for the Top 24 contestants. As each one of them was very slowly introduced to the stage, Idol's reasons for setting aside two hours for the broadcast became clear. Nothing is more tedious than watching people walk around on stage doing pageant waves.
The Top 12 guys were put in the hot seat first. They performed on Tuesday, most of them so poorly they can't even be called mediocre. We were treated to a long montage of each performance before Ryan addressed them on the Idol stage. This led to another video clip, which was actually rather enjoyable.

Finally, Ryan asked for the lights to be dimmed. Scotty McCreery and Robbie Rosen were called to center stage. Jennifer Lopez believes Scotty has "the goods," but asked him to add a little bit more to his vocals in the future. Randy Jackson didn't like Robbie's Tuesday performance, but he is "a very talented singer/songwriter."

And that's when Scotty McCreery became the first singer in the Top 10. Robbie, however, has not.

But Idol didn't give anyone much time to mourn. Still wearing stunned expressions, Clint Jun Gamboa, Jordan Dorsey and Jovany Barreto were brought to center stage. Clint was visibly shaken and began to tear up as Randy Jackson commented on his singing. Dorsey admitted he would pick another song if he had the chance, naming John Legend's "Ordinary People" as his choice. Jovany Barreto was just "happy to be here" no matter how it all shakes out.

Isn't that nice. But it was moot, as Clint and Jordan failed to score votes anyway. Barreto was on stage alone when he learned that he's not in, either. And Scotty McCreery continued to wait alone. We tried to tell Gamboa bout those glasses.

The rest of the guys were left to stew while Ryan Seacrest turned his attentions to the Top 12 girls. More montages followed. When cameras returned to the ladies, Ashton Jones said they're all "best friends." You buying that?

Pia Toscano and Lauren Alaina were the first to stand front and center. Pia delivered the standout performance of the entire week. When she sang "I'll Stand By You," she completely brought the house down. Lauren Alaina got a tweet from Kelly Clarkson after her performance on Wednesday night, a rollicking country number the crowd and judges enjoyed.

Lauren was the first of the girls to join Scotty, and it's clear that the country music fans are still strong voters for American Idol. Pia was quickly sent to join them.

Ta-Tynisa Wilson and Julie Zorrilla both performed flatly on Wednesday night. They each got negative comments from the judges, and it was no surprise when both were eliminated after Seacrest painfully drew out the suspense. It never seemed in question that they would both be sent packing.

Kendra Chantelle, Ashton Jones and Karen Rodriguez walked to the stage together. Kendra was completely forgettable earlier in the week, Ashton easily scored votes with her likeability and diva attitude and Karen's performance was sheer perfection.

Ashton Jones was the first of the three to be sent back to the stools. J-Lo quickly turned to Randy, obviously discussing her wildcard chances. Karen Rodriguez was sent to join the rest of the still-forming Top 10, Scotty McCreery and the ladies, Chantelle was just sent away.

Tim Halperin, Casey Abrams and Jacob Lusk were pulled to Ryan Seacrest from the men's side of the stage. The trio stood with their arms around each other as Ryan read the judges' comments. The host quickly announced that Jacob Lusk is also into the Top 10. His joy at hearing this news was so infectious, the rest of the crowd jumped to their feet.

Of the remaining two, only Casey Abrams could join him. With more than half the Top 10 filled, everything was completely predictable midway through the lengthy two-hour show.

Lauren Turner, Thia Megia and Naima Adedapo stood together to hear their results next. Naima was banished back to the cheap seats, to a chorus of boos from the crowd. Thia, of course, was asked to join the rest of the Top 10.

Brett Loewenstern and Paul McDonald were brought to the stage together, fitting as they're the most eccentric contenders in the whole cast. Loewenstern won the support of anti-Idol site Vote For the Worst after his hair-tossing performance on Tuesday, while McDonald won the support of the judges.

It was Paul who made it into the Top 10; he and his weird jacket went to join the others.
Haley Reinhart and Rachel Zevita were called forward next. Zevita became the VFTW female horse on Wednesday night for her over-the-top, Broadway-esque performance. Reinhart's over-thought, over-done number was painfully inauthentic.

Haley became the last of the girls to join the Top 10, and a broken-hearted Rachel drifted away.

James Durbin and Stefano Langone joined hands to listen to their results. They have been roommates since Hollywood Week, but the votes split them up. James, who definitely earned his spot, was happily sent to the Top 10.

They got one commercial break to shake off the sting of America's rejection; the wildcard round was next. "I think that's a great Top 10, and let's see what happens after this," said Randy Jackson.

Here's how the wildcard round worked: The eliminated contestants were allowed to sing any song they had previously crooned in the contest, from audition rounds to the current week. The judges decided on 6 singers to get just one more shot at American Idol, banishing the other 8 to a realm of shattered dreams and dashed reality TV hopes.

"We're going to do three boys and three girls," J-Lo explained.
"Girl first," Randy Jackson said. "Our first choice to sing is Ashton." No surprise there.

To save herself from elimination, Ashton Jones picked "And I'm Telling You," a powerful song that allowed her to put on the performance of her life. She marched up to the judges to belt out that she's not going, and we were sold.

"I thought you brought it like you brought it before," Steven Tyler was noncommittal.
"I felt your passion… and, I know you deserve to be here," Jennifer Lopez was near tears.
"I still love the attitude," Randy Jackson chuckled.

J-Lo asked Stefano Langone to step forward next. He chose "I Need You Now" for his final Idol number. The soft, sweet number was filled with emotion and Langone sang the heck out of it.

"I love that you chose that song," Randy Jackson praised.
J-Lo was "shaking" and "nervous." "You did really well," she told him.
"You gilded the lily of your own passion," Steven Tyler is still talking in purple prose.

Steven Tyler asked Kendra Chantelle to step forward next, inexplicably. She chose the ever-boring "Georgia On My Mind," starting the tune out low and sultry. Thing is, Kendra can't really sing that low. Her performance quickly became whiny, and we were reminded again of how painfully vanilla Chantelle is. No personality is no personality, no matter how pretty it is.

"You rocked it at the end," Randy Jackson enthused. His was the only comment that interested Ryan. Kendra was sent offstage while J-Lo called Jovany Barreto forward.

He sang "Angel" in Spanish, since being bilingual helped Karen Rodriguez so much. And Barreto has a beautiful voice, but he's completely uninteresting. Jennifer Lopez thought he "did all [he] could do," a cryptic enough comment.

Steven Tyler asked for Naima Adedapo to step to center stage next, ending the careers of Ta-Tynisa Wilson, Julie Zorrilla, Lauren Turner and entertaining little Rachel Zevita.

"Let's just do it," Naima told Ryan before launching into "For All We Know." And, she did. Adedapo has a huge voice, and she really let it go up there on the Idol stage. She broke into tears at the end of the performance; it was that strong.

"You came from way deep down again. You brought it to me. Thank you," Steven Tyler sent her away with those words.

Randy Jackson gave the very last shot to Robbie Rosen. This decision dashed the Idol dreams of Tim Halperin, Clint Jun Gamboa, Brett Loewenstern and Jordan Dorsey.

Robbie chose "Sorry Seems to Be the Hardest Word," which immediately felt like a bad decision. Robbie sang the song prettily enough, but it was hard to feel any passion behind the technically perfect vocals.

Randy Jackson thought the performance was "very nice, very tender." "This is so hard," he lamented to Ryan.

All six potential wildcard contestants filed out onto the stage to await their final results. "We're just not ready," Jennifer Lopez delayed the results. Conveniently, her new music video for "On the Floor" was ready to be premiered for the first time. Handy they had it all queued up and everything. You can see the video in its entirety at Albumista.
The judges had their decision ready by the time the commercial break was over. Ashton Jones became their first selection, and she was all tears as she ran to join the new Top 11. Stefano Langone joined her to create a Top 12.

One spot remained. It became Naima Adedapo's, and she earned it with her powerful performance on the stage.

To recap, the Top 13 Idols are: James Durbin, Jacob Lusk, Karen Rodriguez, Casey Abrams, Haley Reinhart, Paul McDonald, Pia Toscano, Lauren Alaina, Thia Megia, Scotty McCreery and the three wildcards Naima Adedapo, Stefano Langone and Ashton Jones. Keep track of everything they're doing on the show by reading all our American Idol 10 posts.
Related Tags:
american idol, american idol 10, ashton jones, casey abrams, elimination, fox, haley reinhart, j-lo, jacob lusk, james durbin, jennifer lopez, karen rodriguez, lauren alaina, music, paul mcdonald, performance, pia toscano, randy jackson, reality, recap, recaps, results, ryan seacrest, scotty mccreery, sidefeatured, singing, stefano langone, steven tyler, thia megia, top 13, video, videos, votes, voting, voting results, wildcard, wildcards maima adedapo
© Gear Live Media, LLC. 2007 – User-posted content, unless source is quoted, is licensed under a Creative Commons Public Domain License. Gear Live graphics, logos, designs, page headers, button icons, videos, articles, blogs, forums, scripts and other service names are the trademarks of Gear Live Inc.