Thursday March 10, 2011 12:46 am
American Idol 10: Top 13 Perform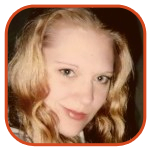 Tweet
Posted by K.C. Morgan Categories: Music, Prime Time, Reality, FOX, American Idol, Gossip, Video,
After a lengthy introduction in which the American Idol judges, host and Top 13 contestants were paraded around on the stage, Tuesday's performance episode started.

The theme was "Your Personal Idol," and each chose songs from an artist who means something to them.
Lauren Alaina chose Shania Twain, predictably, with "Any Man of Mine." "Shania Twain is a country music diva, and hopefully one day I will be, too," she grinned at the camera. Alaina looked adorable for her performance, but she started off on a weak note and had trouble hitting her stride. Lauren pulled it together for the chorus, and as the only overtly country female performer she'll probably do just fine in the votes. It certainly wasn't the best choice from the Twain songbook, however.

"I love that song, but I wish it'd just been a bit more kickass," Steven Tyler told her.
"You always sound so amazing!" Jennifer Lopez was enthusiastic, but she wanted Lauren to "kick it into high gear."
Randy Jackson thought it was "good," but he didn't much care for the song choice either. And with this, the episode was off and running.
We thought Casey Abrams was a Beatles fan thanks to our song spoilers, but it turns out he loves the Joe Cocker version of "With a Little Help From My Friends." Abrams is a Wonder Years fan. But, there certainly wasn't anything wrong with his emotion-riddled, passionate performance. Abrams absolutely nailed the song, slayed the audience -- his will become a definitive Idol performance for that particular tune.

J-Lo said that Abrams "blew me away."
Randy Jackson thought the performance was "unbelievable" and "exciting." "I loved it!" He cried.
"You are a rainbow of talent, man," Steven Tyler praised. "And you are a plethora of passion," the singer added.
Wildcard Ashton Jones chose Diana Ross for her big second chance, using the judges' advice. Jones looked absolutely amazing in her silver frock, but she started the song out terribly weak. She never quite managed to get into the song and sounded a little sharp at time, but Jones did nail some of the bigger notes in "When You Tell Me That You Love Me."

Randy Jackson "was a little worried" about Ashton's song choice, but "actually liked it." Steven Tyler agreed; he's "got confidence" in Ashton. J-Lo thinks Jones is "so elegant" and "a real professional," but she still isn't loving the song choices.
Paul McDonald admires Ryan Adams, and that's why he chose "Come Pick Me Up." McDonald offered up another strange performance, whispering into the microphone as he strangely walked around on the stage. It is absolutely undisputable that never, in the 10-year history of Idol, have viewers ever seen anything quite like Paul McDonald. Ryan Adams, by the way, is described as an alternative country/rock singer-songwriter. He's released a multitude of albums…evidently.

Steven Tyler found the performance "a little pitchy," but he loves Paul's voice.
J-Lo is impressed with McDonald, finding him "so unique." "I hope America gets it," she said, and also found the song and the artist unrecognizable.
Randy Jackson didn't think the song was very "exciting," but he also really likes Paul. "I get it…and I love you for this show," he said.
Pia Toscano delivered a show-stopping performance last week, and for her Tuesday turn she slipped into a sparkling gold number to enjoy a pre-song interview with Ryan Seacrest. Her idol is Celine Dion, a true diva, and she made the smart decision to choose a very recognizable song: "All By Myself." Toscano delivered emotion and perfect vocals on the big stage, and she absolutely looked and sounded like a diva while standing in that bright Idol spotlight.

"We love you, Pia," J-Lo seemed flummoxed with the amazing performance. "Really, really beautiful," she added.
Randy Jackson was impressed with Toscano's vocal skills, saying he's "in awe every time" and "always excited" when Pia goes to sing. It was a "very hot, dope performance!"
"You just slammed it. That was beautiful," Steven Tyler was also floored.
James Durbin idolizes Paul McCartney, "from The Beatles." As such, he chose "Maybe I'm Amazed," which incidentally is not one of McCartney's Beatles hits. The crowd began cheering for Durbin as soon as he started singing, and for good reason. The song helped to highlight his unique sound, and Durbin absolutely looked to be in his element while singing it.

James is one of Randy Jackson's favorites in the contest. He was astounded at Durbin's ability, crying "Yo, this dude can do anything!" Steven Tyler thought Durbin did "such a good job!"
J-Lo was all smiles after the performance as well. "You have what the greatest rock singers have, and that's a melodic quality to your voice," she praised, saying that James has "everything!" The watching crowd certainly seemed to love him.
Haley Reinhart wanted to sing "Blue" by LeAnn Rimes, because the song has had a major impact on her life. It also had a huge impact on Rimes, sending her to stardom as the tender age of 13. Originally, the tune was written for country legend Patsy Cline, but she did not get the chance to sing it before her untimely death. Reinhart crooned the tune with feeling for a change, and did the song a decent amount of justice.

"That was beautiful," Steven Tyler enjoyed it.
J-Lo finds Haley "so unique," calling her voice "really, really special."
Randy Jackson found the performance "a little boring," which we can agree with. Jennifer Lopez was quick to defend the performance and got into a sniping match with Jackson after his comments.
Jacob Lusk also had an interview with Ryan Seacrest prior to singing his song. They did a little skit where Lusk showed the job skills he gained prior to Idol. Lusk's idol is R. Kelly, and that's why he picked "I Believe I Can Fly," bit of an odd choice. A choir showed up to help Lusk through the chorus, and he offered up a sensational performance. Every vocal wasn't perfect, but Lusk has a ton of heart that easily comes across on stage.

"Pure passion, pure music, I can't even judge it!" Steven Tyler declared. This was not a problem Simon Cowell would have had. J-Lo also finds it hard to judge Jacob Lusk, though she said the performance was "amazing."
Randy Jackson enjoyed Jacob's "signature style." "I'm excited every time you hit the stage!" Jackson cried.
Thia Megia idolizes Michael Jackson, with whom she's already been compared this season. Megia picked "Smile," a song she didn't know originated with silent comedy legend Charlie Chaplan. Megia wore a long, draping gown to softly deliver the number. Her voice is so absolutely stunning, it's impossible not to take notice every time she steps up to the microphone.

Randy Jackson found the performance "a little pitchy in spots," but he liked the first part of the song much more. Steven Tyler agreed at once, but sees "a great future" for Thia. J-Lo wasn't thrilled with the arrangement, but "it doesn't matter," because Thia "sings like an angel."
Stefano Langone, another wildcard selection, idolizes Stevie Wonder. He picked Wonder's "Lately" for his redemption song. Langone performed the song with very pretty vocals and good energy, but his performance was a bit copycat. The entire thing felt a little dated, though Langone clearly put his all into it. Trouble is, he sound way too similar to Wonder while performing the tune.

"You pulled it off," Steven Tyler loved it.
"You had me dancing there for a minute," Jennifer Lopez was equally thrilled.
Randy Jackson also enjoyed the journey of the performance, saying Stevie Wonder "would be proud, 'cause you slayed it!"
Karen Rodriguez picked Selena as her personal idol, naturally. Karen chose a song that really allowed her to show off her vocals: "I Could Fall in Love." She looked gorgeous underneath the bright lights in a long, glittery black pantsuit, and her heartfelt performance will be easy for fans to remember.

J-Lo found that Karen was "shining like a star up there," but saw some of the "discomfort" she was experiencing.
Randy Jackson thought Karen was "fighting the song," but found the whole performance "a little sleepy." Steven Tyler also found things a little "lacking."
Scotty McCreery chose Garth Brooks as his idol, picking one of the star's well-known tunes in "The River." His voice was strong and melodic from the first note, and Scotty made it look easy to deliver one of the best performances of the night.

"This is exactly where you belong," Randy Jackson told him, adding "Don't change it! I love it." Steven Tyler thought Scotty did the song "justice." Jennifer Lopez also enjoyed the performance and the way McCreery connected with the audience.
Naima Adedapo was the last wildcard to get into the contest, and the last to perform on Tuesday night. She picked Rihanna's "Umbrella," a number she was determined to change up a bit to make it more her own. Naima exploded onto the stage with a ton a of energy, but her vocals weren't as strong or controlled as they might have been. It didn't matter; the crowd went wild for Naima from the first moment. She put on a true show for the watchers, something that should score her votes even if her vocals didn't sound amazing.

Steven Tyler thinks Adedapo is "crazy good," despite being "a little pitchy."
"You brought flavor tonight," Randy Jackson observed. "You got fire, girl!"
J-Lo truly loved the performance, saying Naima's "doing it like stars do it." Her only criticism for Naima: "You need to work on your control."

In a bizarre, superstitious twist, Naima was given the number 36 as her voting number because "We didn't want anybody to have to use the unlucky number 13," as Ryan Seacrest explained. More oddness ensued when the judges spent several minutes praising the show's producers before the performance montage rolled.
Tomorrow, one of the Top 13 will be going home. Which one of their numbers will prove unlucky after all? Get the recap right here when you read our American Idol 10 posts.
Related Tags:
american idol, american idol 10, ashton jones, casey abrams, competition, contestants, fox, gossip, haley reinhart, j-lo, jacob lusk, james durbin, jennifer lopez, karen rodriguez, lauren alaina, music, naima adedapo, paul mcdonald, performance, performance episode, pia toscano, randy jackson, reality, reality competition, reality competitions, reality show, reality shows, recaps, ryan seacrest, scotty mccreery, sidefeatured, singing, stefano langone, steven tyler, thia megia, top 13, video, videos, voting
© Gear Live Media, LLC. 2007 – User-posted content, unless source is quoted, is licensed under a Creative Commons Public Domain License. Gear Live graphics, logos, designs, page headers, button icons, videos, articles, blogs, forums, scripts and other service names are the trademarks of Gear Live Inc.