Thursday March 17, 2011 2:31 am
American Idol 10: Top 12 Perform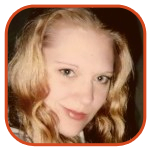 Tweet
Posted by K.C. Morgan Categories: Music, Prime Time, Reality, FOX, American Idol, Gossip, Video,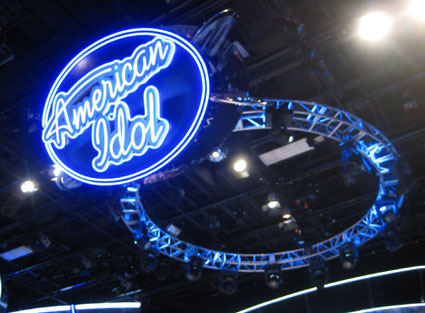 Steven Tyler, Jennifer Lopez and Randy Jackson opened the Top 12 performance episode of American Idol with an altruistic message. In light of the recent tragedy in Japan, the show will give all profits from Wednesday's songs (which, as always, may be downloaded from iTunes) to the Red Cross relief effort. On the Thursday results show, information will be offered so you may find new ways to offer assistance. Visit the Red Cross home page to learn more about making donations of money and time in order to further the relief effort.
After starting on a somber note, the show quickly launched into its normal routine. Twelve contenders remain in the contest, the judges' save is still active and the theme for the night was one of Idol's old standbys: songs from the year in which you were born. Idol really needs to hire somebody with some new ideas. And so far, the promise that the season would bring viewers original songs hasn't really come to fruition.
Naima Adedapo, born in 1984, was the first performer for the night. She chose Tina Turner's "What's Love Got to Do With It," which immediately felt like a horrible decision. Naima started the song a little off-key, though she offered up a lot of energy. Her voice sounded much better when she hit the chorus, but the performance still felt really flat.
Steven Tyler loved it. "You got a sorcerer's grasp of melody, girl," he enthused. "I just loved it. It was beautiful!" We want his hearing checked.
Jennifer Lopez loved Naima's "specific flavor." "But now, I'm starting to see that you're consistently pitchy," she criticized, encouraging Adedapo to work on that. Pitchiness is the least of Naima's singing problems.
"It's good that Jennifer brought that up," Randy Jackson was quick to agree with his fellow panelist. "You look hot, but the vocals were kind of a mess," he admitted. "The vocals… were all over the place."
Paul McDonald was also born in 1984, but clearly he wasn't about to choose a Tina Turner song. He picked an Elton John joint instead, "I Guess That's Why They Call It the Blues." So few of Idol's contestants have real courage when it comes to song selection. Paul was very energetic on stage, offering up his signature singing and performance style to delight the watching crowd. Again, all we can say is that Paul is unique no matter what he's singing. It's impossible not to be impressed with him -- anyone who can do that much dancing in such skinny jeans certainly does have talent.
"I know you felt like you were struggling up there… but it sounded good," J-Lo was all smiles. "You have so much soul and so much star quality, it overcame that."
Randy Jackson didn't agree this time. "I'm not going to give you a pass because you have a cold," his critique was a little harsher. "Some of the notes were very pitchy," he added, though he thinks Paul is an "ingénue" who makes songs his own. "That, dude, I love more than anything."
"I agree with him, you go off a little bit on the notes," Steven Tyler chimed in. "But you define a cool dude in a loose mood." Idol's resident rocker appreciates Paul's "swagger" and "distinct voice."
Thia Megia was born in 1995. Her favorite song is the lullaby from Dumbo, which wasn't in keeping with the night's theme. Instead, she chose another Disney joint: "Colors of the Wind," from Pocahontas (a movie which continues to enrage us with its historical inaccuracy, though the song itself was a huge hit). Thia, as usual, softly crooned the tune while standing in the Idol spotlight, and we're dying to see anything new from her at all. The performance, however, was ably done if incredibly boring.
"I think the vocals were okay," Randy Jackson was interrupted by a chorus of boos from the crowd. "For me, this was very boring. I felt like I was at some pageant somewhere," he explained. "There was nothing very special about it."
"You have a beautiful voice," Steven Tyler won the crowd to his side before he finished his critique. "But is that who you are?" He asked.
"We love the quality and tone of your voice," J-Lo picked up the thread of the panel's comments. "Push out of the box," she encouraged.
James Durbin, born in 1989, picked Bon Jovi's "I'll Be There For You," and he was strong from beginning to end. Durbin always a lot of energy on stage, a true performer.
The judges loved it. "I got leftover sandwiches under my bed older than you," Steven Tyler told him. But, he did have a warning to offer: "Don't get too poppy on me," he cautioned. Tyler promised to perform with Durbin on a future episode of the show, which we would actually love to see.
"I loved that!" J-Lo cried. "Every time you get up there, it brings me so much joy. I love it! You were great!"
Randy Jackson also loves the way Durbin makes songs his own. "Very tastefully done, dude," he praised.
Haley Reinhart, born in 1990, predictably picked a Whitney Houston song, "I'm Your Baby Tonight." Haley's vocals sounded off right away, which might be due to her extremely odd phrasing. The lackluster performance didn't do much for her at all, and we're pretty sure she forgot some of the lyrics. Haley has absolutely no idea who the hell she is as a performer. Watching her has become increasingly awkward. She actually scatted during the performance.
"You look so beautiful tonight," Jennifer Lopez was determined to start on a positive note. "You have a lot of character in your voice," she added. But, J-Lo finds Haley's movements too wooden and unnatural. We think everything about her is wooden and unnatural.
"All I can say is, I'm just a little confused here," Randy Jackson still can't pin Haley down, either. "You're not sure at all," he observed. "The vocals were okay… it wasn't a great performance. I'm just confused with you."
"That was sweet and tough," Steven Tyler told her. "We want to hear more blues." He advised her to find the Janis Joplin quality in her voice, which she definitely has.
Stefano Langone was also born in 1989, and this is just one of the reasons why this is always a horrible theme. You get a bunch of singers close to the same age, you can an entire night of songs that are boring, boring, boring. He picked "If You Don't Know Me By Now," an incredibly sappy and depressing ditty from Simply Red. Langone didn't do a whole lot with the tune or the arrangement, but he did deliver it convincingly and with plenty of emotion. There's no question that Langone has a great voice, just no talent for picking Idol songs to sing. He also has no talent for picking his own clothes -- Langone wore white tennis shoes with a black suit jacket and pink shirt.
"The best performance of the night so far!" Randy Jackson cried. "Hot vocals, baby!" Of course, the bar wasn't set very high at that point.
"Beautiful phrasing," Steven Tyler found. "It was just wonderful, man."
"It was a perfect, perfect song for you," J-Lo was equally impressed. Her only criticism: she wants Langone to connect with his audience more.
Pia Toscano was born in 1988, and she also chose a Whitney Houston song in the form of "Where Do Broken Hearts Go." The difference is that Pia has a true diva personality and voice, though we still think the song choice was horrifying. The arrangement felt dated and Pia's outfit was a sheer nightmare, but she's got amazing vocals.
"You are why this show is called American Idol," Steven Tyler thought she "nailed it."
"I was so glad to hear you do something up tempo!" Jennifer Lopez thought the song was "perfect" for Pia.
"Every week, you're producing amazing vocals," Randy Jackson was equally enthusiastic. "Keep doing it, Pia!"
Scotty McCreery met the world in 1993. His first idol was Elvis ("I think a lot of kids thought I was weird" he admitted to the camera), and Scotty started impersonating him at a very young age. He picked Travis Tritt's "Can I Trust You With My Heart" for the Top 12 performance night. The song put Scotty's deep voice on display well, and as always he strongly delivered the tune. The audience was on their feet well before he finished the number, and for good reason. But Scotty has a classic Idol problem: he's too damned good. McCreery could easily fall through the cracks of the show, and fail to score votes simply because viewers will think he doesn't need them. Other fantastic Idols -- Jennifer Hudson among them -- have suffered a similar fate.
"You pushed it out there," J-Lo had a big smile for him. She encouraged McCreery to take it even farther next time. "Keep growing, keep learning, keep doing it."
"You did [Travis Tritt] proud," Randy Jackson told him. "We believe in you, Scotty."
"You just keep knowing who you are, and you're going to go places," Steven Tyler added.
Karen Rodriguez was also born in 1989, and right away we expected to hear a Gloria Estefan song (mostly because there weren't a lot of Latinas making tunes in that year). Rodriguez is the only online auditioner remaining in the contest, and makes the strongest argument for why the online auditions were a good idea this season. She surprisingly picked Taylor Dane's "Love Will Lead You Back," because she wanted to mix it up a little. Karen looked fantastic for the number, and her vocals were strong throughout. She again slipped into Spanish toward the end of the song, and the crowd seemed to love it.
"I think it was definitely better than last week. I'm still not jumping up and down," Randy Jackson was underwhelmed.
"I love it when you break into your ethnic what it is-ness," Steven Tyler complimented her.
"You attacked it," Jennifer Lopez said of the performance. "If you are nervous about certain notes, don't go there," she advised. "Play to your strengths."
Casey Abrams, at last, brought something different to the stage. Born in 1991, he made the bold choice to sing the first-ever Nirvana song on the Idol stage. We loved, loved, loved this decision. And if you're singing Nirvana, why not the band's most famous anthem? That's right: Casey chose "Smells Like Teen Spirit." Abrams accompanied himself on guitar as he strutted on stage to deliver the number. He started out a bit weak, and the song didn't do a lot for his vocals, but we do think he ought to score points for trying. Abrams, at least, showed the watching crowd something he's never shown them before. It doesn't matter if no one understood his growling vocals; he was quite fun to watch.
"Yeah!" Steven Tyler, at least, seemed to like it. "You are so good, man," he was thrilled. "To be crazy and talented and to have it all together at the same time, that's the goop that great stuff is made from."
"It was a risk, and there were parts in it that got a bit screamy-screechy," J-Lo critiqued. "But you know I love you so much."
"You love taking risks, and I love that you're putting art first," Randy Jackson praised. "I like that you're fearless. That's what we need."
Lauren Alaina, one of the youngest in the contest, was born in 1994. She picked "I'm the Only One," a song often heard on Idol in the past. Alaina's twang gave the tune an interesting sound, and she managed to turn it into a very suitable country song. Lauren's energy and likeability should get her pretty far in the contest.
"Very nice," Jennifer Lopez enjoyed the performance. "You gave [the song] that country flavor," she said.
"That was very nice," Randy Jackson seconded J-Lo's opinion.
"You did it again," Steven Tyler was likewise impressed. "You're a shining star."
Jacob Lusk scored the sweet spot on the night. Born in 1987, he picked "Alone." The song has been heard a lot on Idol, but Lusk's decision was amazingly bold -- so few men have the courage to sing Heart. From the beginning, Jacob sounded strong. The song was significantly changed with his voice taking the lead, and we can't help but be impressed (continuously) with his range.
Randy Jackson found parts of the performance "sharp," but loved the number overall. "It was genius, dude!"
"Gospel had a baby, and they named it Jacob Lusk," Steven offered up one of his Tylerisms.
"You give yourself completely to every performance," Jennifer Lopez observed. She found the performance "amazing."
But one of them will get voted out, no matter what, on Thursday. Will the judges choose to save the low vote-getter, or will they simply fade away? Only the results show will tell.

In the meantime, you can catch up on all the gossip, spoilers and recaps -- read all our American Idol 10 posts.
Related Tags:
american idol, american idol 10, american idol top 12, casey abrams, competition shows, fox, haley reinhart, j-lo, jacob lusk, james durbin, jennifer lopez, karen rodriguez, lauren alaina, music, naima adedapo, paul mcdonald, performance, pia toscano, randy jackson, reality, reality competition, reality television, reality tv, recap, recaps, scotty mccreery, sidefeatured, singing, songs, stefano langone, steven tyler, thia megia, video, videos
© Gear Live Media, LLC. 2007 – User-posted content, unless source is quoted, is licensed under a Creative Commons Public Domain License. Gear Live graphics, logos, designs, page headers, button icons, videos, articles, blogs, forums, scripts and other service names are the trademarks of Gear Live Inc.