Friday March 25, 2011 11:54 am
American Idol 10: Top 11 Results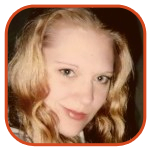 Tweet
Posted by K.C. Morgan Categories: Music, Prime Time, Reality, FOX, American Idol, Video,
American Idol began Thursday's results show with an explanation of the Motown genre… though we use the word "explanation" rather loosely. More than 30 million votes were counted to bring the night's results, which Ryan Seacrest hyped "may shock you." For once, his words proved true. The male competitors wore black suits for results night, while the girls put on shimmering white evening wear.
As always, Idol peppered its results show with videos of behind-the-scenes action.
Earlier in the week, J-Lo hubby Mark Anthony helped to coach the Idols on stage. "I've basically given them a crash course on how to perform in front of a live audience," he told cameras. He was "so proud" of all the Wednesday performances.
The good feelings continued when the Top 11 performed "Ain't No Mountain High Enough" on Thursday. The number was actually rather spectacular, and you can see it all in the video above.
When Stevie Wonder suddenly appeared, and everyone began singing "Signed, Sealed, Delivered," the audience went crazy. It was a surprisingly good set.
"Steven! Steven Tyler, are you ready?" He cried. Everyone then began to sing Tyler a happy birthday song, while the Idols unveiled a portrait of the rocker and a birthday cake on the Idol stage. "I'm speechless!" He gasped into the microphone. Aerosmith's front man is 63 -- though, technically, not until Saturday.
The Ford music video played next, an homage to driving in bad weather. You can view it -- and all the Ford videos of the season -- at Albumista.
Finally, the house lights were dimmed and Ryan Seacrest began calling contestants to center stage. He picked three favorites -- in the form of Pia Toscana, Lauren Alaina and Scotty McCreery -- to start things off. All three were quickly declared to be safe, and much squealing filled the stage. It was a brief results moment, because the show no longer has time to fulfill its purpose.
Too much filler to include.
Sugarland appeared to perform "Stuck Like Glue," because that's an appropriate act for Motown week. The catchy country tune probably scored with plenty of Idol viewers, but the frontwoman (Jennifer Nettles) didn't do herself any favors with her horrendous, multicolored outfit. Shield your eyes before watching the performance in the video above.
The stage turned red again as James Durbin and Paul McDonald, who have formed a special bond through a shared loved of wrestling, were called to the stage. "You're not safe tonight," Ryan informed them, and the audience booed loudly. "I mean, you're really not safe tonight."
And that's when Hulk Hogan showed up. Durbin, who worships wrestling and the Hulk in particular, nearly fell out. "The good news is, both of you guys are safe!" He announced. "And, the bad news is -- you, Mr. Ryan Seacrest, you're not safe." And Hogan did his own elimination by knocking Seacrest off the stage. It was probably the best bit that Idol has ever done, and you can see it all in the video above. Durbin kept Hogan's ripped shirt, by the way.
But, results had to continue. Jacob Lusk, Thia Megia and Stefano Langone were brought to the stage next. Lusk, who won Steven Tyler's affection Wednesday night, was quickly sent back to safety. Thia, who received horrible advice from the judges, was sent to the sad stools with Stefano. Both were in the bottom three for the week.
Casey Abrams, Naima Adedapo and Haley Reinhart were called forward next. Naima was the first to be declared safe, which prompted tears, and she quickly joined the rest of the Top 10. It was Casey who was sent to the bottom three, a rather surprising result, but he did get the worst positioning on Wednesday night.
Jennifer Hudson appeared on stage to sing "Where You At," looking and sounding more fabulous than ever before. Watch her wonderful performance in the video above. By the way, Seacrest introduced her incorrectly. Hudson did not win Idol -- she was eliminated in seventh place.
Ryan Seacrest turned his attentions to the bottom three next: Casey Abrams, Thia Megia and Stefano Langone. Thia Megia was sent back to safety, leaving the two men remaining with their Fate still up in the air.
In a surprising result, it was Casey Abrams who failed to score enough votes to keep himself in the contest. He decided to sing "I Don't Need No Doctor" for his swan song. The surprises continued when Randy Jackson stopped Casey mid-performance.
"We know who you are, Casey, we don't need to hear you sing anymore," he said.
"Yeah, this is crazy wrong… we made a decision here to keep you on." Steven Tyler declared.
Abrams almost went to his knees when he heard the news, and for a few seconds it looked like he might need some sort of medical attention. "Are you really?" He confirmed. He stumbled to the judges' table to shake their hands, and the audience began to chant his name. The FCC were all over the episode -- we lost count after sound was cut 5 different times, at least 3 times during the shocking Abrams save.
And so, the judges' save is gone. "I thought that they wouldn't use the save… because of the fact that there's 11 people," he was still shaky as he talked to Ryan Seacrest.
"We were wondering what was going on, why is Casey in the bottom -- we don't know," Jennifer Lopez told him. She proceeded to advise him so he may avoid a future elimination, and it looks like he'll be bringing his A game next week.
Most surprising results show ever. American Idol is back, people. And you can keep track of all of it -- the spoilers, the gossip, the recaps -- when you read all our American Idol 10 posts.
Related Tags:
american idol, american idol 10, casey abrams, contestants, elimination, elimination episode, hulk hogan, j-lo, jennifer hudson, jennifer lopez, judges save, mark anthony, music, performance, reality, reality show, reality television, reality tv, recap, recaps, results, results episode, results show, ryan seacrest, sidefeatured, singing, steven tyler, stevie wonder, sugarland, video, videos, votes, voting
© Gear Live Media, LLC. 2007 – User-posted content, unless source is quoted, is licensed under a Creative Commons Public Domain License. Gear Live graphics, logos, designs, page headers, button icons, videos, articles, blogs, forums, scripts and other service names are the trademarks of Gear Live Inc.