Thursday March 31, 2011 4:39 am
American Idol 10: Top 11 Perform… Again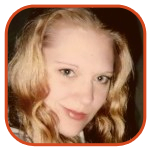 Tweet
Posted by K.C. Morgan Categories: Music, Prime Time, Reality, FOX, American Idol, Gossip, Video,
The second Top 11 performance on American Idol began with an appropriate recap of last week's shocking elimination, which culminated in the most dramatic judges' save in show history. The save is now gone, and all 11 performers have been cut loose to stand on their own… if they can.
Ryan Seacrest spent some time speaking about last week's "incredible moment" before introducing the singers for the evening and theme for the night. Elton John was the man of the evening, a rock icon who has rubbed elbows with royalty and inspired the likes of Lady Gaga, Madonna and others.
Scotty McCreery was the first to perform for the evening. He chose a song with a familiar-sounding title: "Country Comfort." Scotty pulled out the acoustic guitar to smoothly deliver the tune with consummate skill. The number was so perfect for Scotty, we can't even imagine Elton John singing it. McCreery beautifully nailed the ending, hitting a lingering low note to make a huge impact.
"There's nothing I can say to you that an old fashioned pair of high-heeled cowboy boots wouldn't fix," Steven Tyler oddly said, but he made it clear he enjoyed the performance.
"You have amazing instinct," Jennifer Lopez complimented. "It was a good performance."
"You have seasoned so fast on this show," Randy Jackson was blown away. "I felt like I was at your show, at your concert." He praised. "That song sounds like it could be on your record, dude."
Naima Adedapo felt a connection with the week's theme. She picked "I'm Still Standing," putting a reggae beat on the number for her performance. The suggestion to deliver a heartwarming pre-message to the song was not her own… but it seems the idea to say it with a reggae accent was her decision. It was an extremely poor one. Adedapo is not Jamaican. She does not speak with that accent normally. It was the beginning of a very uncomfortable performance. Adedapo made the lyrics indecipherable, though the beat was very nice, and she had so much trouble getting through the song it was hard not to feel a stab of sympathy for her. Scotty McCreery would be difficult to follow even in the best of circumstances -- a term which does not apply to this train wreck of a performance.
"I love you, baby," J-Lo believes that Naima should still be standing in the contest. "I'm not sure this song was suited for that," Idol's diva hedged a little on the praise, though she did say she loves the way Naima performs.
Randy Jackson agreed. "For me honestly, I love reggae… but it kind of came off kind of corny." He told her. "You're cool, you got mad flavor… but, I don't know." Jackson admitted that he "just didn't love it."
"Boom shaka laka shaka baby," Steven Tyler announced. "Good for you for picking a song that fits you."
Paul McDonald wore the red and white suit that helped him secure the Vote For the Worst support in the contest, but admittedly the wild outfit looks like something Elton John would love. McDonald picked "Rocket Man," predictably enough, for his performance. We're rather partial to William Shatner's version of the song, and McDonald's quirky performance brought a little of that to mind as he performed the tune slowly, half-talking his way through it. He finished the performance on a dramatic whisper. Paul's very unique.
"We just heard some quiet comfort right there from Paul," Randy Jackson chuckled. He pointed to some pitch problems, but along with Jennifer Lopez thinks McDonald is perhaps holding back.
"We believe, we believe," Steven Tyler told him. "So, listen, you been watering that suit, because there's a lot more flowers on it this time." After everyone laughed, Tyler told Paul he "likes the character" of McDonald's voice, where "sometimes you hit a note, sometimes you don't hit a note." This doesn't make a whole lot of sense, actually.
The judges got into a lively discussion following the critique before the music finally drowned them out. Paul has a way of getting people talking, which is why he has a good chance at longevity on the show.
Pia Toscano followed Paul with "Don't Let the Sun Go Down on Me," one of Elton's banner hits. From the first note of the song, Pia was seething with raw vocal power. She made the tune sound huge, and it soared over the theater. Pia is definitely the diva in this year's competition.
"Pia, you've done it again!" Steven Tyler enjoyed her performance. "That's what you are. And you sang it, you nailed it." Sometimes, Pia makes the rocker "cry inside."
Pia took Jennifer Lopez to "an otherworldly place." Lopez can feel Pia "trying to break the barrier" and thinks the singer is "on the right track."
Randy Jackson thinks Pia can "slay them" when she sings ballads. "Everybody here knows, you can sing. That was unbelievable, once again!" He was also enthusiastic. If Pia sticks around for Top 10 week, she spoiled that she'll be singing "River Deep, Mountain High," which she should kill. The song was originally performed by Ike and Tina Turner, which could hint at a possible theme for next week.
Stefano Langone chose "Tiny Dancer" for his performance, another of Elton John's most well-known tunes. Stefano convincingly delivered the song to the audience, though he missed quite a few notes throughout the performance. He didn't do much with the arrangement and certainly didn't deliver a lot of vocal fireworks, but Stefano is making a strong effort to improve his stage presence. When he finished by grabbing J-Lo's hand at the end of the song, it proved that his showmanship is really going to up the next level.
"I could really see you… taking our notes that we've been telling you over the past few weeks," Jennifer Lopez was pleased with the results. She found the performance "amazing" and "really good."
"When you hit the high notes, when you hit the money notes, you were right on," Randy Jackson also enjoyed the performance.
Steven Tyler was pleased with the way Langone "connected with the audience… You nailed it. I thought it was really good."
Lauren Alaina chose "Candle in the Wind" which Ryan Seacrest told us is the best-selling Billboard single in history. John famously wrote the song for Marilyn Monroe, then performed it (for the last time) at the memorial service for Diana, Princess of Wales. Alaina sang the Marilyn version of the song with a beautiful twang in her voice. She struggled a little with the lower parts of the tune, but Lauren's sweet voice and wholesome good looks should keep her safe awhile yet. Lauren ended the song strongly, and that's usually what counts.
"That's one of the greatest songs ever written… and I tell you what, for me, that's one of the greatest Lauren Alaina songs ever on this stage," Randy Jackson was very enthusiastic.
"That was just perfect… just the write song," Steven Tyler also enjoyed it.
"That was amazing. You were gorgeous. You sounded gorgeous," Jennifer Lopez declared that Lauren was the "best of the night." That's highly debatable.
We expected to hear "Benny and the Jets" from James Durbin, but he delivered "Saturday Night's Alright For Fighting" instead. James started the tune at the back of theater and came out swinging. The song isn't the most well-known, but James delivered with strong conviction to get the crowd moving. Durbin sang from the audience pit, the stairs, the top of the piano -- there was hardly a foot of space he didn't use in the room. He finished the number so strongly, our ears were ringing by the time all was said and done.
"You brought the heat, didn't ya?" Steven Tyler was referring to the still-flaming piano in the background. "That was beautiful, man."
"When you're up there, I forget that it's a competition show," J-Lo found. "It was really a full performance of a great song by a great artist."
"You enjoy yourself," Randy Jackson observed. "I really felt like you were having a good time."
Even Ryan Seacrest thought Durbin was "fearless" on the stage.
Thia Megia chose "Daniel," one of Elton John's most heartfelt tunes. Megia, who was in the bottom three last week, was under a lot of pressure to perform. She started the song out a little too high, and her voice never quite sounded perfect. Megia didn't even sound like herself, and her stiff performance isn't likely to win her a lot of votes.
"That was really beautiful," Jennifer Lopez inexplicably liked the performance. "I think it was a beautiful moment for you. Very beautiful."
Randy Jackson liked that it "was a very relaxed side of you," but he pointed to some pitchiness in her performance and thought it was "very safe." To sum it up, he simply said it was "interesting."
"I think you sang a great Elton John song well," Steven Tyler was carefully non-committal.
Fresh off the save, Casey Abrams picked "Your Song," an Elton John favorite, to re-earn the fans' love. He was advised in practice to "get rid of the beard" in order to "shock the world." Abrams appeared on stage sitting on a stool and wearing a suit, looking very clean-cut. Casey delivered the song with a ton of feeling, showing off soft, smooth, pretty vocals. Toward the end, Casey put some of his distinctive growl into the performance, but he finished on a beautiful high note that really sold the whole thing.
Randy Jackson thought the performance was "absolutely brilliant." He found the song "tender" and praised Casey with "well done."
"One of our finest moments on the show was putting you through," said Steven Tyler. "You sing different every time. And I love that about you, because that shows a true artist."
"Along the way, we've had to make some really hard decisions… but one decision I didn't lose one ounce of sleep over was saving you," Jennifer Lopez told him. "And you proved that tonight."
"I don't think I took it too well," Abrams said of his shocking save, just before he thanked Ryan Seacrest for holding him up during the breathtaking moment.
Jacob Lusk picked "Sorry Seems to Be The Hardest Word," despite the fact that we've heard it once this year already. Mary J. Blige showed up during Lusk's practice session, an enjoyable moment for him because he was much more familiar with her version of the song than Elton John's. Lusk delivered the song in a high register that was a bit off-key, and kind of hard to hear.
"I watch how far out there, or in there, you get when you sing," Steven Tyler told him. "I loved the whole thing. Once again, you slayed me."
Jennifer Lopez loved the arrangement of the song, and thought the performance was "beautiful." She added, "And that last note? You don't see that every day. Congratulations."
Randy Jackson also liked the arrangement. "Give me one spot where you go all the way up." He asked. "I like that you've got that restraint, which is great… but, find that one spot."
Haley Reinhart won the opportunity to close the show, a coveted position. She picked "Benny and the Jets," an epic Elton John tune. Reinhart offered up an extremely lounge-like performance of the song. She even began the number while cheesily positioned on the piano. The number was slow, boring and we're pretty sure some audience members were falling asleep during it.
"That was it, Haley!" J-Lo managed to stay awake. "It all came together," she found. "It was a great way to end the show, and it was amazing." Lopez couldn't say enough good things about Reinhart.
Randy Jackson thought it was the "best performance of the night!"
"You sing sexy!" Steven Tyler declared.
Two of them will go home Thursday night. Will one of them be Casey Abrams, so freshly saved after getting the number of votes? Or will two favorites be handed their walking papers? It all happens live, and we'll be here to tell you about it. Check out all our American Idol 10 posts to keep track of all of it.
Related Tags:
american idol, american idol 10, american idol 10 recap, casey abrams, contestants, elton john, fox, gossip, haley reinhart, j-lo, jacob lusk, james durbin, jennifer lopez, lauren alaina, music, naima adedapo, paul mcdonald, performance, performance episode, performances, pia toscano, randy jackson, reality competition, reality show, reality television, reality tv, recap, recaps, ryan seacrest, scotty mccreery, sidefeatured, singing, stefano langone, steven tyler, thia megia, top 11, video, videos
© Gear Live Media, LLC. 2007 – User-posted content, unless source is quoted, is licensed under a Creative Commons Public Domain License. Gear Live graphics, logos, designs, page headers, button icons, videos, articles, blogs, forums, scripts and other service names are the trademarks of Gear Live Inc.