Thursday March 24, 2011 3:09 am
American Idol 10: Top 11 Compete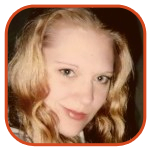 Tweet
Posted by K.C. Morgan Categories: Music, Prime Time, Reality, FOX, American Idol, Gossip, Video,
It was Motown night on American Idol, and one of the most important performance weeks of the entire contest. With 11 Idols remaining, tensions were high -- for only the Top 10 will go on the Idol summer tour.
Casey Abrams chose the hit "Heard It Through the Grapevine" to start the show. The song, and the theme, truly suits Casey's voice. He sounded amazing during his performance, which should be enough to help him escape the first performance positioning curse. Abrams put plenty of energy into his act, and much of the crowd was on their feet during the rollicking number.
"I think you're the perfect entertainer," Steven Tyler enthused. "Perfect pitch, and perfect mix of crazy-ass, out-of-control ego."
Jennifer Lopez thinks Casey is unique. "You can really, really carve out a niche for yourself and be amazing."
"You come out, you take chances," Randy Jackson piled on more compliments. "You can only do you, and that you is great!" His performance kicked off the long and winding two-hour Motown episode.
Thia Megia chose "Heat Wave," a very upbeat number that didn't seem to suit her. Thia has the vocal chops to pull off most anything -- when she can remember all the lyrics. The muttering didn't do her any favors, and she looked uncomfortable enough on stage to lose herself some votes.
"I feel like we're scratching the surface a little bit," J-Lo seemed to like the performance. She encouraged Thia to "dig deeper" and bring more acting into her singing. "Now, I know you got it in you."
"This new thing is a good thing," Randy Jackson also enjoyed Thia's performance. "You can really sing. I just want you to believe."
"You've taken a step out. I love it," Steven Tyler had little to offer, but he was also pleased. Thia's forgettable performance could easily get her eliminated, and she's getting colossally bad advice.
Jacob Lusk chose "You're All I Need to Get By." Motown week was probably made for Jacob Lusk, whose amazing range will take him everywhere. Legend Bob Babbit joined Lusk on stage to play bass. Lusk began the performance with soft, breathy vocals before building up to a huge chorus. His look was atrocious (someone, help him buy clothes that fit), but there can be no question that Lusk was made to sing. He dipped low, he soared high, he entertained everyone in the audience.
Steven Tyler was so blown away, he strolled up on stage to give Jacob a big hug. Back at the judges' table, Jennifer Lopez and Randy Jackson were on their feet.
Randy Jackson was excited. "You were like a true professional, dude!" He cried. "You know what was wrong with that performance? Absolutely nothing!"
"You held it back, you milked it," Steven Tyler was enthused, but J-Lo even more so. She cut Tyler's comments off, so eager to add her own.
"You made us beg!" She cried. "You move me. You move us. It's amazing."
Lauren Alaina chose "You Keep Me Hangin' On," and she was bound to struggle with the Motown theme no matter what. She started the number out soft and smooth, looking very composed in the bright Idol spotlight. When the number kicked into a higher gear, the entire audience began to dance. We were worried about Lauren this week, but she owned her song and her performance.
"You ripped that song another beauty mark, didn't ya?" We don't know what Steven Tyler meant by this, but he did say the performance was "beautiful" and seemed to like it.
"You look great!" Jennifer Lopez loved Lauren's look and the "attitude" she brought to the song. "Really good job," she offered.
"She's got her swagger on high. She's ready!" Randy Jackson proclaimed of Lauren.
Stefano Langone has a perfect Motown voice, and a deep connection to the genre. He chose Lionel Richie's "Hello," predictably, starting the song out slow and sweet. Langone has a wonderful voice, but he's impossibly boring and flat. Langone's problems aren't with his vocals -- it's his complete lack of stage presence.
J-Lo thinks Stefano can "sing like crazy" and that he's "fine," but she isn't seeing him "connect" with the audience. "I don't want the intensity to come from you wanting to do well. I want the intensity to come because your heart is breaking."
Randy Jackson agreed. "The only thing you're missing is that connection," he explained. "You sounded good, but it was like there was no real connection."
Steven Tyler advised him to "pull back a little."
Haley Reinhart chose "You Really Got a Hold On Me," which was horrendously ill-suited for her. Here's Haley's problem: she has no idea who the hell she is. Her odd outfit choice -- miniskirt, heels and a blazer -- absolutely proves this. Her lackluster performance will do nothing for her, she forgot lyrics and even she looked like she couldn't wait for the whole thing to be over. Her last note was so horrible, America's cats began to howl along.
"It started a little bit rough," Randy admitted, though he was pleased "by the middle of the song." He added, "I'm just happy to see you return to that form."
"That was beautiful!" Steven Tyler loved it. "You don't look a day over fabulous." He concluded by saying he loved her "growl."
Jennifer Lopez admires Haley's control, and thinks she has "the most soulful voice out of anybody in the competition."
Scotty McCreery wasn't too familiar with Motown prior to facing the week's theme. He picked "For Once in My Life" for his turn in the spotlight. He gave the tune plenty of country flavor, and from the first note he was absolutely amazing. As always.
"That was beautiful! Beautiful!" Steven Tyler compared McCreery to Glen Campbell. "You took a big chance in doing that. I love that you really ripped it."
"This was a great version of this song," Jennifer Lopez also enjoyed the performance.
"You are taking chances," Randy Jackson observed. "When you hit the low note, you were the young ladykiller."
Pia Toscano was thrilled with the theme. She chose "All in Love is Fair," a completely unrecognizable ditty that offers the slow tempo Pia favors. It was a bad song choice but a good vocal performance. The slowness of the number made everything feel sleepy, but Pia has the perfect look and sound to be a sensational diva… one day.
"Again, you kill us," J-Lo observed. "Amazing vocals… beauty, image, look… feeling," Jennifer marked off all Toscano's strong points. "I need you to start incorporating that other dynamic in your performance," she encouraged, asking Pia to use more of the stage.
"You're phenomenal," Randy praised. "If I have one criticism: ballad, ballad, ballad -- come on!" He asked her to "bring a little something different" next time around.
"Right now, you are the closest star in this American Idol universe," Steven Tyler told her. "If steppin' out and puttin' your sneakers on and kickin' some ass is what you need to do… I know you're going to do it."
Paul McDonald also loves Motown -- "whenever you hear it, you have to move around." He chose, of course, "Tracks of My Tears," because Idol just can't use it enough. At least with the guitar in his hands, Paul gave viewers a lot less odd dancing. He delivered a classic Paul McDonald number, and also messed up some of his lyrics. Idol gives their contestants too many songs to learn in one week.
"You're not really dancing all around, even though you're doing your thing," Randy Jackson found. He still likes Paul's "unique" tone and thought he "took it to a cool, kinda Paul, kinda Rod Stewart-y kind of place." He loves Paul's "tender" singing.
"Very different. Like [Bob] Dylan. Like Willie Nelson," Steven Tyler agreed with Randy.
Jennifer Lopez thinks Paul is "seasoned" and thinks he's "kind of the complete package."
Naima Adedapo chose "Dancing in the Street," a very upbeat number that right away seemed like a fantastically bad choice for her. Her outfit was fantastic, her voice was big enough to fill the stage…and, it was one of the night's more forgettable numbers. Naima is hopelessly mediocre, falling short of greatness and doing far too well to be labeled a train wreck. It narrows her voting margin to an incredibly small percent. The weird African dancing managed to lower it even more. Naima makes incredibly bad decisions for reality TV.
"I don't know what to say again," but Steven Tyler came up with something anyway, adding that "it was E to the Z-oh-twiddedly D." Okay. "Once again, we see the whole package."
"You're an exciting performer, you know that?" Jennifer Lopez asked her. "You're my mover, you're my shaker, you're my dancer up there."
"Finally, tonight, all of Naima showed up," Randy Jackson found. "Everything worked out."
James Durbin got the sweet spot for the night. He picked "Livin' for the City," another unfamiliar tune. Durbin owned the performance immediately, calling for the audience to put their hands into the air before he launched into the song. His stage energy is infectious, and even though the song definitely wasn't in his wheelhouse he performed it well. Durbin is a spark on the Idol stage.
"Oh my God," J-Lo was at a loss for words as the audience roared its approval. "Soak it up," she encouraged him to bask in the applause. "You are serious business up there." She thinks he is "an incredible thing to watch."
Randy Jackson thought the number started "a little bit rough." But when James "finally hit" the pocket and hit his stride, "it was unbelievable."
"I think sometimes it takes a little bit of being crazy to make a difference in this world," Steven Tyler shared a personal philosophy. "You nailed it!" He told James.
Get all the recaps, all the spoilers and all the gossip -- check out all our American Idol 10 posts.
Related Tags:
american idol, american idol 10, american idol 10 recap, american idol recap, casey abrams, contestant, contestants, haley reinhart, j-lo, jacob lusk, james durbin, jennifer lopez, lauren alaina, motown, naima adedapo, paul mcdonald, performance, pia toscano, randy jackson, reality, reality competition, reality television, reality tv, recap, recaps, scotty mccreery, sidefeatured, stefano langone, steven tyler, thia megia, video, videos
© Gear Live Media, LLC. 2007 – User-posted content, unless source is quoted, is licensed under a Creative Commons Public Domain License. Gear Live graphics, logos, designs, page headers, button icons, videos, articles, blogs, forums, scripts and other service names are the trademarks of Gear Live Inc.