Thursday February 17, 2011 11:16 am
American Idol 10: Group Night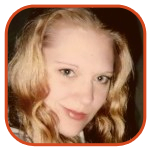 Tweet
Posted by K.C. Morgan Categories: Music, Prime Time, Reality, FOX, American Idol, Video,
American Idol sent more than 150 Hollywood Week contestants home last week -- but it was only a preview. Group night has always been exceptionally intense on contestants. Would this year's extremely packed Hollywood crowd bring even more drama than usual?
Wasn't that the plan all along?
After two days in Hollywood, 168 were still in the competition. With a single night to prepare, contestants had to find a group and learn a song before performing before the judges the following day. And if that wasn't enough, the contestants were about to have all their carefully-made plans completely wrecked.
Many began to form groups and rehearse at the end of Day 1. Those who knew they were moving on decided to get a leg up on the contest -- but the producers had something else in store. At the end of the second day, it was announced that each group would be required to contain a mixture of Day 1 and Day 2 contestants.
Shouts of "Day 2!" and "Day 1!" began to ring out as contestants tried to shop for new group-mates. Tiffany Rios, who made a saucy comment at the start of her Day 2 audition, had a little trouble finding people willing to join with her.
Another straggler and early standout, Scotty McCreary, joined a group that included Clint Jun Gamboa and Jaycee Badeaux. Tiffany Rios, who convinced Jessica Yance to sing with her, were unable to find a third group member. As they seemed to be the only two still at odds, special dispensation was granted by producers. Theirs would be a duet, not a group, performance.
As the night progressed, groups began to scatter, some searching for out-of-the-way locations to rehearse. One group even practiced in the men's bathroom, another in the women's.
One group formed that wasn't in the competition. The Minors, a collection of 15- and 16-year old contestants, were carefully watched by their mothers. As the long night wore on, the moms even began to dance and sing together.
Early audition standout Ashley Sullivan began to crack under the pressure of Group Night. She couldn't take it, and eventually decided to leave her group, The Hits. One of the producers advised her to go sit and relax for a while. Ah, the drama of Group Night -- and, it was only just beginning.
Jacee Badeaux was ousted from his group late into the night. The 15-year-old maintained a good attitude as he walked away from his group members alone. Meanwhile, Jordon Dorsey, who was incredibly picky during member selection, began to doubt the song his group picked. He finally chose to leave his group and became a part of Four Plus One. Hours later, Ashley made the decision to stay in her group. The Hits, who'd been rehearsing in the interim, were happy to have her back. Brett Loewenstern's group, who had lacked a Group 2 member all day, were happy to snatch Jacee up for their group. "I would have been lost if I didn't have a group," he told them gratefully.
Despite the late night, contestants started as early as 7 am the next morning. Thirty-nine groups filled the auditorium to wait for their performances. "I'm addicted to adrenaline, and a whole lot of other things, including hearing you sing today," Steven Tyler told them. "In the end, we will make the cuts individually," Jennifer Lopez promised. "Don't ever, ever forget the words," Randy Jackson reminded.
Three New Jersey natives came together to form the first group of the day, a trip of tall, attractive girls. They beautifully sang "Grenade" to impress the judges. Led by Pia Toscano, they were fantastic. Alessandra Guero's voice isn't as melodic, and Brielle Von Hugel's isn't as strong, but together their chemistry was wonderful. Steven Tyler found that the group of three "slammed it." "You guys were all amazing," Randy Jackson told them, sending all three onto the next round.
Jordan Dorsey, who dropped Four-Forty for Four Plus One, became the source of rivalry between the two groups. His new group, Four Plus One performed a poppy version of "Want You Back." Along with Dorsey, Robbie Rosen was a standout in the group. J-Lo liked the choreography and the harmonies, and sent the entire group on to the next round.
Rival group Four-Forty chose the TV-friendly version of the Cee Lo song "F--- You," performing more than ably with Lauren Turner's big vocals. All four made it through to the next round, though Jennifer Lopez drug out the tension by making them step forward one by one.
The duet team of Tiffany Rios and Jessica Vance, Rebel Star, stepped forward. J-Lo was scared of the group right away. The two performed horribly together, and Tiffany did everything she could to overpower Jessica. Randy couldn't stand it and ended their performance early. "It was really bad," he told them, unceremoniously sending both home. Tiffany couldn't accept it and attempted to plead with him, though Jessica took the defeat well. A smattering of applause broke out when Rios was given the boot.
Kevin Campos was still in his hotel room while his team, Spanglish, waited to go on. While the crowd in the auditorium waited, Steven Tyler stepped on stage to play the drums. Finally, Spanglish performed with Jovanny Barreto, Jorge Gabriele and Karen Rodriquez. They sang "Amazing" well, for the most part, some more ably than others. "Jorge, man, you didn't nail it today," Steven Tyler told them. After some confusion, he asked Giovanni and Karen to step forward so they could pass to the next round.
One all-girl group asked for two items for their performance: Steven Tyler and a chair.
Of course, the new Idol judge was only too happy to oblige the four women. The four performed "Some Kind of Wonderful" to Tyler, much to the delight of Jennifer Lopez and everyone else in the room. The vocals were smoking, and Steven hugged it out with Ryan Seacrest when the number was over. "That was very cute," J-Lo complimented them, calling theirs "an original idea." But Lauren Alaina was the only one of the group who made it through the tough audition round.
Colton Dixon and audition standout Matt Dillard formed a group of five to sing "Amazing" extremely roughly. Dillard forgot the words and everyone else in the group sounded off. "I gotta say, it wasn't your best performance," Steven Tyler told him. Colton was asked to step forward from the group, the only one who made it past the round out of his group members.
Shannon Livewell also had a terrible day on stage, as did Brianna Tyson, Janelle Arthur, Aly Jados and Caitlin Koch. Paris Tassin, an early standout, was asked to stop singing during her group audition. "So disappointed," Jennifer Lopez told her. Tassin became another in a long line of casualties on the day. Emily Anne Reed, Adrienne Beasley, Courtney Penry and Aaron Guitierrez were all sent home as well.
They can't all be reality stars.
The Hits were the next to take the stage. Before they started, Randy Jackson advised them to let their individuality show. "I just believe that you guys are better than what we're seeing right now," he said. Ashley, who waffled over her Idol future, is a part of this all-girl crowd. Ashton Jones was also in this group. Their choreography was fantastic, and a big finish had the crowd applauding rowdily. Randy found Ashley's performance "a little pitchy," but he found the group's harmony to be the best. All four made it past the grueling round.
The Deep Vees, featuring James Durbin, Emma Henry, Danny Pate, John Jordan and Caleb Johnson took the stage with Queen's "Somebody to Love." Durbin killed the end of the song, but the rest of the number was only lackluster. Jennifer Lopez thought the harmonies were "painful" and likened it to "a bad Glee audition." Ouch. Caleb and James were only two to survive the rigorous cuts.
The Minors then took the stage to perform the same number. Keona Evans started them off strong. Jalen Harris has a beautiful, smooth voice, and Sarni-Joi Crowe a lovely tone. Deandre Brackensack was the real standout of the group, but all five performed the number well. The moms were delighted, and the judges gave them a standing ovation. "You're all through!" Jennifer Lopez announced, and the moms rushed the stage.
Steven Clawson carried a lyrics sheet in his palm for his group performance. Corey LeVoy was also a member of the messy group, who was just all over the place. Hollie Cavanagh was the strongest part of the number, which J-Lo found to be "one of the day's worst ones." Corey and Hollie were the only two of the group to pass. Corey actually took the mic to ask the judges why. "Dude, get off the stage!" Randy Jackson cried.
The Night Owls were comprised of Julie Zorrilla, Casey Abrams, Lara Johnston and Melissa Lucas. They performed without music, but their background harmonies and lead vocals were strong enough to sell "Get Ready." Julie and Casey easily breezed through the round, leaving the rest of their group in the dust.
Da'Quela Payne, Matthew Nuss, Naima Adedapo, Jacob Lusk performed the same number, also without music, but their choreography was much more entertaining. Steven Tyler thought it showed "style, creativity." He found that "every little bit of it was beautiful," and gave them all a pass through the round.
Four Non Blondes and That Guy (Carson Higgins) were the next to perform. Erin Kelly, Chris Medina and Devyn Rush were also part of the group. They also performed "Forget You," starting strongly with Caleb Hawley. Randy Jackson thought Devyn "was kind of wild and kind of screamy." Carson, Erin, Chris and Caleb all passed the round, leaving Devyn behind.
Other groups were eliminated entirely after delivering terrible performances.

Jacee Badeaux, who joined his group very late the night before, became a member of Sugar Momma and the Babies. Denise Jackson, Brett Loewenstern, Stevie Cain, Natalie Hanson were also part of the group. They sang "Mercy" energetically, but Brett was the best part of their number. Jacee Badeaux didn't perform very strongly before the judges, but he did win a hug from his teammates. All five were asked by Randy Jackson to step forward, and Jaycee broke down into tears when others in the auditorium applauded for him.
The group who ditched him was next. "For that alone, we should make y'all step back one," Steven Tyler told them. Scotty McCreery apologized for not stitcking up for Jacee, throwing his teammates under the bus in the process. They started out strongly with lovely harmonies and McCreery's exceptional voice. Monique De Los Santos, Frances Coontz and Clint Jun Gamboa rounded out the group. Steven thought Frances "sang like a bird," asking all four of them to step forward one by one. Scotty was overcome by emotion at the end of the day, though his entire team made it past the round.
Three's Company, featuring Jacqueline Dunford, Rob Bolin and Chelsee Oaks, were the last group of the day to perform. The trio started Group Night on a rough note, as their quartet was left with a missing member at the end of Day 2 cuts. Rob found himself struggling with the words to "Forget You," a popular song of the day. Chelsee started the song on an off note, Jacqueline continued the off-key singing and didn't even edit all of her lyrics. Rob only made noises into the microphone and began to freestyling while the girls sang back-up. Theirs was truly one of the worst group performances ever. "Rob, man, is this your best performance today?" Steven Tyler asked him. "I think when we all got our heads in there, it was just too much," Chelsee explained. Rob was asked to step forward and summarily eliminated, further whittling the former foursome down to two.
His was the day's last elimination, but there are many more to follow. The solo performances commence next, and the judges will be forced to narrow the contestants down from 100 to 50. Recap on all the remaining constants by reading all our American Idol 10 posts.
Related Tags:
aaron guitierrez, adrienne beasley, alessandra, aly jados, american idol, american idol 10, ashley sullivan, brett loewenstern, brianna tyson, brielle von hugel, caitlin koch, caleb hawley, caleb johnson, carson higgins, casey abrams, chelsee oaks, chris medina, clint jun gamboa, colton dixon, competition, corey levoy, courtney penry, da, danny pate, deandre brackensack, denise jackson, devyn rush, emily anne reed, emma henry, erin kelly, fox, frances coontz, group night, hollie cavanagh, hollywood, hollywood week, j-lo, jacee badeaux, jacob lusk, jacqueline dunford, jalen harris, james durbin, janelle arthur, jaycee badeaux, jennifer lopez, jessica yance, john jordan, jordon dorsey, jorge gabriele, jovanny barreto, julie zorrilla, karen rodriguez, keona evans, kevin campos, lara johnston, lauren alaina, matt dillard, matthew nuss, melissa lucas, monique de los santos, music, naima adedapo, natalie hanson, paris tassin, performances, pia toscano, randy jackson, reality, reality competition, recaps, rob bolin, robbie rosen, ryan seacrest, sarni-joi, scotty mccreary, scotty mccreery, shannon livewell, sidefeatured, simon cowell, steven clawson, steven tyler, stevie cain, tiffany rios, video, videos
© Gear Live Media, LLC. 2007 – User-posted content, unless source is quoted, is licensed under a Creative Commons Public Domain License. Gear Live graphics, logos, designs, page headers, button icons, videos, articles, blogs, forums, scripts and other service names are the trademarks of Gear Live Inc.