Monday January 3, 2011 2:15 am
2010-11 Midseason Television Programming Schedule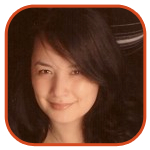 Tweet
Posted by Veronica Santiago Categories: Action, Animation, Comedy, Drama, Food & Home, Games, Late Night, Music, Prime Time, Reality, Sci-Fi/Horror, Sports, ABC, CBS, FOX, NBC, The CW, 30 Rock, Amazing Race, The, America's Next Top Model, American Idol, Apprentice, The - Donald, Desperate Housewives, Family Guy, Grey's Anatomy, House, Medium, Saturday Night Live, Survivor, The Bachelor, The Office, Video,
A new year means a new TV schedule.
This week, we'll see a number of familiar faces returning to primetime. On Monday, Brad Womack will play The Bachelor for a second time on ABC. The following day, Paula Abdul will come back to reality television with Live to Dance while Jane Badler will once again be featured in a series titled V.
As you will see from the schedule, Hellcats won't be the only show airing on a new day. The Defenders will move to Fridays as will Fringe. Meanwhile, NBC has shuffled its Thursday night comedy lineup around.
We hope our detailed guide—with information from the five major networks—can assist you in the weeks to come. We've included the days, times and return/premiere dates for the midseason programs.
(NOTE: This schedule has been updated as of January 27. Don't be surprised to see changes in the weeks to come.)
MONDAY
8 PM:
The Bachelor, ABC
How I Met Your Mother, CBS
90210, CW
House, FOX
Chuck, NBC
8:30 PM:
Rules of Engagement, CBS
Mad Love, CBS **Series premiere on 2/21**
9 PM:
Two and a Half Men, CBS
Gossip Girl, CW
Lie to Me, FOX
The Chicago Code, FOX **Series premiere on 2/7**
The Event, NBC (Returns 2/28)
9:30 PM:
10 PM:
Castle, ABC
Hawaii Five-0, CBS
Harry's Law, NBC
TUESDAY
8 PM:
No Ordinary Family, ABC
NCIS, CBS
One Tree Hill, CW
Glee, FOX (Special return 2/6 after Super Bowl)
The Biggest Loser, NBC
9 PM:
V, ABC
NCIS: Los Angeles, CBS
Hellcats, CW
Raising Hope, FOX (Returns 2/8)
9:30 PM:
Traffic Light, FOX **Series premiere on 2/8**
10 PM:
Detroit 1-8-7, ABC
Body of Proof, ABC **Series premiere on 3/29**
The Good Wife, CBS
Parenthood, NBC
WEDNESDAY
8 PM:
The Middle, ABC
Live to Dance, CBS
Survivor: Redemption Island, CBS (Returns 2/16)
America's Next Top Model, CW (Returns 2/23)
Human Target, FOX
American Idol, FOX
Minute to Win It, NBC
8:30 PM:
9 PM:
Modern Family, ABC
Criminal Minds, CBS
Shedding for the Wedding, CW **Series premiere on 2/23**
Human Target, FOX (Time change as of 2/2)
Chase, NBC
9:30 PM:
Cougar Town, ABC
Mr. Sunshine, ABC **Series premiere on 2/9**
Cougar Town, ABC (Returns 4/13)
Breaking In, FOX **Series premiere on 4/6**
10 PM:
Off the Map, ABC
Happy Endings, ABC **Series premiere on 4/13**
Blue Bloods, CBS
Criminal Minds: Suspect Behavior, CBS **Series premiere on 2/16**
Law & Order: SVU, NBC
THURSDAY
8 PM:
Wipeout, ABC
The Big Bang Theory, CBS
The Vampire Diaries, CW (Returns 1/27)
American Idol, FOX
Community, NBC
8:30 PM:
$#*! My Dad Says, CBS
Perfect Couples, NBC
9 PM:
Grey's Anatomy, ABC
CSI, CBS
Nikita, CW (Returns 1/27)
Bones, FOX
The Office, NBC
9:30 PM:
Parks and Recreation, NBC
10 PM:
Private Practice, ABC
The Mentalist, CBS
30 Rock, NBC
10:30 PM:
FRIDAY
8 PM:
Supernanny, ABC
Medium, CBS
The Defenders, CBS (Day change as of 2/4)
Chaos, CBS **Series premiere on 4/1**
Smallville, CW (Returns 2/4)
Kitchen Nightmares, FOX
Who Do You Think You Are?, NBC
9 PM:
Primetime: What Would You Do?, ABC
CSI: NY, CBS
Supernatural, CW (Returns 2/4)
Fringe, FOX
Dateline (Two hours), NBC
10 PM:
20/20, ABC
Blue Bloods, CBS (Time slot return as of 2/11)
SATURDAY
8 PM:
Crimetime Saturday, CBS
Cops, FOX
Outlaw, NBC
9 PM:
Crimetime Saturday, CBS
Cops (repeats), FOX
10 PM:
48 Hours Mystery, CBS
America's Most Wanted, FOX
11:30 PM:
SUNDAY
8 PM:
Extreme Makeover: Home Edition, ABC
Secret Millionaire, ABC **Series premiere on 3/6**
Extreme Makeover: Home Edition, ABC (Returns 4/17)
The Amazing Race, CBS **Season premiere on 2/20**
The Simpsons, FOX
America's Next Great Restaurant, NBC **Series premiere on 3/6**
8:30 PM:
9 PM:
Desperate Housewives, ABC
Undercover Boss, CBS
Family Guy, FOX
The Cape, NBC
Celebrity Apprentice, NBC **Season premiere on 3/6**
9:30 PM:
10 PM:
Brothers & Sisters, ABC
CSI: Miami, CBS
Related Tags:
#* my dad says, 2010-11 midseason programming schedule, 2010-11 tv schedule, 2020, 30 rock, 48 hours mystery, 90210, adslice, amazing race, america, america, american idol, americas most wanted, americas next great restaurant, americas next top model, americas next top model 16, americas next top model cycle 16, amw, antm, antm 16, antm cycle 16, apprentice, bachelor, better with you, big bang theory, biggest loser, bleep my dad says, blue bloods, bob, bobs burgers, body of proof, bones, breaking in, brothers & sisters, brothers and sisters, cape, castle, celebrity apprentice, chaos, chase, chicago code, chuck, cleveland show, community, cops, cougar town, criminal minds, criminal minds suspect behavior, criminal minds: suspect behavior, csi, csi miami, csi new york, csi ny, csi: crime scene investigation, csi: miami, csi: new york, csi: ny, dateline, defenders, desperate housewives, detroit 1-8-7, detroit 187, extreme makeover, extreme makeover home edition, extreme makeover: home edition, family guy, fringe, glee, good wife, gossip girl, grey, greys anatomy, happy endings, harry, harrys law, hawaii five-0, hawaii five-o, hawaii five0, hawaii fiveo, hellcats, himym, house, how i met your mother, human target, kitchen nightmares, law & order special victims unit, law & order svu, law & order: special victims unit, law & order: svu, law and order special victims unit, law and order svu, law and order: special victims unit, law and order: svu, lie to me, live to dance, mad love, medium, mentalist, midseason programming schedule, midseason schedule, mike & molly, mike and molly, minute to win it, modern family, mr sunshine, mr. sunshine, ncis, ncis la, ncis los angeles, ncis: la, ncis: los angeles, nikita, no ordinary family, off the map, one tree hill, outsourced, parenthood, parks and recreation, perfect couples, primetime what would you do, primetime: what would you do, private practice, raising hope, rules of engagement, s**t my dad says, saturday night live, secret millionaire, shedding for the wedding, shit my dad says, sidefeatured, simpsons, smallville, snl, special victims unit, stuff my dad says, supernanny, supernatural, survivor, survivor redemption island, survivor: redemption island, suspect behavior, svu, the amazing race, the apprentice, the bachelor, the big bang theory, the biggest loser, the cape, the celebrity apprentice, the chicago code, the cleveland show, the defenders, the event, the good wife, the mentalist, the middle, the office, the simpsons, the vampire diaries, traffic light, tv schedule, two and a half men, undercover boss, vampire diaries, who do you think you are, wipeout
© Gear Live Media, LLC. 2007 – User-posted content, unless source is quoted, is licensed under a Creative Commons Public Domain License. Gear Live graphics, logos, designs, page headers, button icons, videos, articles, blogs, forums, scripts and other service names are the tr