Thursday April 6, 2006 4:29 pm
Do Your Homework Before Another Year at Degrassi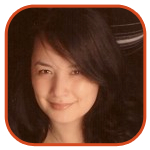 Tweet
Posted by Veronica Santiago Categories: Cable, Degrassi, Features,
Time to get bed early kids—a a new school year at Degrassi starts again this Friday, April 7th. In case you were forgot what your fellow classmates were up to before the long winter break, here's a quick reminder:
Spinner was still trying to redeem himself after Jimmy Brooks was shot. He recently started dating a new girl, Darcy, who has very strong religious beliefs.
JT and Liberty were struggling with her unplanned pregnancy
Manny was trying to keep her head high after her nude video was leaked on the internet by Peter
Emma started having a flirtatious relationship with Peter behind Manny's back
Ellie and Manny were fighting for Craig's attention. Manny appeared to have won it in the end.
the kids of Degrassi just finished participating in a movie directed by Kevin Smith
BUT THERE IS A SO MUCH MORE!!! If you visit the Degrassi website, you will discover that a lot more has transpired during the break. There you can find nine Degrassi minis. These minis (about 2 minutes long each) are basically like snippets of a regular episode. What is unclear is whether or not you will have needed to watch these minis before the new season begins. Will those without access to a computer be missing a huge chunk of the characters' storylines?? In case you don't have the time to watch the minis for yourselves, study up on the following notes to make sure you're ready for your return to school.


MINI #1: "Don't You Forget About Me"
Sean, the one left town after the school shooting, makes a surprise return and catches Ellie off-guard. Understandably, Ellie is still bitter that he left her hanging high and dry and in an apartment that she could not afford. Sean says that he has grown up a lot in the past year. He claims that is in Toronto to try and open up his own shop customizing bikes. Although he says that his feelings for her have not changed, Ellie tells him that she has moved on with her life and is interested in someone new. Once Ellie leaves, Sean rips up what we believe to be his loan application.
MINI #2: "Notorious"
Marco and Manny are sitting around talking about the upcoming Kevin Smith movie premiere. They talk about the major events in their lives over the past year—Marco coming out to his family and friends/ Manny baring all to the world—and how they are working to get past it. Unfortunately for Manny, there is now a dance-remix version of her strip tease available to remind everyone.
MINI #3: "Bizarre Love Triangle"
Craig and Ellie are playing an arcade game while talking about the band. Although Craig is excited about the band's potential, Ellie tells him that she is thinking about quitting. Apparently the band is not as big a part of her life as it is for him. Manny walks in and sees the two flirting. Manny immediately takes action and sends Craig off to do a boyfriendly chore. She then makes it extremely clear to Ellie that Craig is quite taken.
MINI #4: "Don't You Forget About Me, Part 2"
Jay runs into Sean at a local shop. Sean asks Jay to keep his temporary return on the down low. Jay is clearly bitter that Sean is not planning to stick around—seems all of Jay's friends have ditched him lately. First Sean leaves town… Alex dumps him after he cheats on her… then Spinner becomes all 'christianed out' after dating Darcy. Sean admits that he only came back to town to see Ellie and that he lied to her about the potential bike shop. Jay reminisces about the tattoos they got for their former girlfriends: Ellie and Alex. Jay predicts that Sean won't be gone long and then heads out. Later, Sean reveals that his tattoo doesn't say ELLIE after all… it actually says EMMA.
MINI #5: "Man in the Mirror"
Jimmy and Ellie are in Craig's garage before band practice. It is revealed that after almost two years of dating, Jimmy finally broke up with Hazel. He tells Ellie that he has different interests now—music, art, comic books—and he alludes that he needs to find a new girl like her to be with. Ellie seems a bit weirded out about the whole thing (wait a second—didn't she help to break them up?) and she accidentally has a very close moment with Jimmy. She calls herself a klutz but Jimmy tells her that she is perfect. Craig, of course, walks in on them during that awkward moment. Although he volunteers to leave them alone, we have to wonder whether or not that this will spark any jealousy in Craig. Ellie tries to brush off the whole incident and gets on to practicing her drums.
MINI #6: "Bigmouth Strikes Again"
Spinner and Darcy have just finished watching a movie when Jay runs into them exiting the theater. Jay mouths off as usual and Spinner tries to defend Darcy. Jay has a hard time with Spinner's new Christian ways and Spinner claims that he has been saved by Jesus. Jay refuses to believe that Spinner's intentions are honest and claims that he is just turning to religion so that he can get into Darcy's pants. Before they can get into a rumble, Darcy breaks the whole thing up. While they walk away from him, Jay actually says sorry.
MINI #7: "Lovecats"
Alex and Paige are in the cafeteria talking about the upcoming movie premiere. Paige is planning to eat low-fat cottage cheese in preparation for the big night. She also jokes that she is jealous of Alex's fantastic rear, which prompts Alex to jokingly call her a jealous 'lesbo'. Paige asks Alex if she is going to the premiere and Alex says that she 'might' go if Paige does. They run into Marco and Ellie. When asked, Marco says that he is not sure whether he will go the movie because he's got something to do. Alex asks if he will be doing gay stuff and Marco says that he will be busy with the football team. Alex spits out her milk in shock. Marco claims that he was joking but Paige says that Alex still needs some sensitivity training when it comes to homosexuality issues. Instead of laughing it off, Alex immediately insists that she is not anti-gay. In fact, she almost protests too much.
MINI #8: "Hey Ladies"
Peter and Emma coincidentally meet up in the hallway while she is standing outside the girl's bathroom. While they are deep in flirting, Manny rounds the corner and comes close to catching them together. Acting quickly, Emma pushes Peter into the girl's bathroom to hide him from Manny (why she just didn't run in there herself, I don't know). Manny is dying to go pee but Emma tries to distract her with random talk. Inside the bathroom, Peter tries to hide in the corner while Paige and Ellie are doing their thing. They come out to discover Peter there and accuse him of trying to exploit women again. He scurries out of the bathroom only to find Manny and Emma still standing outside. With all the girls accusing him of being a sleaze, Emma has no choice but to tell him off as well… even though Peter knows quite well she feels differently about him.
MINI #9: "What if Paige was Liberty and Liberty was Paige"
This was clearly the most random and pointless mini of the whole bunch—but also the funniest. This spotlighted a typical everyday conversation between the two ladies, only in this case Liberty was the hot cheerleader and Paige was the frumpy, and pregnant, class president. Can I just say that Liberty is starting to look a lot better than Paige these days?. Paige (as Liberty) and Liberty (as Paige) get into argument and Paige tries to give Liberty a few spirit squad pointers. The whole thing climaxes into an awesome girl fight. Unfortunately—before things start to get really good—the commotion causes Paige's water to break. Luckily, Mr. Simpson (as a janitor) was just around the corner to help mop things up. Again—pointless, but funny.
Read More

| Degrassi minis
© Gear Live Media, LLC. 2007 – User-posted content, unless source is quoted, is licensed under a Creative Commons Public Domain License. Gear Live graphics, logos, designs, page headers, button icons, videos, articles, blogs, forums, scripts and other service names are the trademarks of Gear Live Inc.