Thursday December 13, 2007 1:46 am
ANTM Cycle 9: "The Girl Who Becomes America's Next Top Model"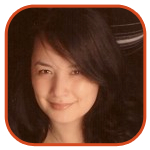 Tweet
Posted by Veronica Santiago Categories: Prime Time, Reality, The CW, America's Next Top Model, Features,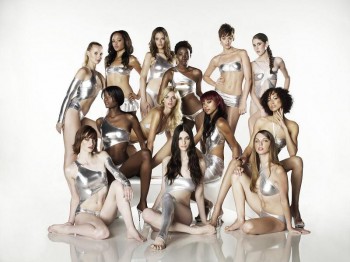 This week we were down to the Final Three: Saleisha (the bubbly chick), Chantal (the girl-next-door) and Jenah (the sarcastic one). Since there were two eliminations to be made in this episode, things got off to a very quick start.
For their last shoot of the competition, the ladies met with Jay Manuel and the rep from CoverGirl. It was time for the girls to do their requisite print ad/commercial for the cosmetics company. The eventual winner of the competition would have her still photo used in the national advertising campaign for CG's new Wet Slicks Fruit Spritzers.
Before things got underway, the semi-finalists got a surprise visitor: Jaslene. The Cycle 8 champion was there to provide a few inspirational words…and to prove that anyone, regardless of their nasally accent, could become a spokesmodel. Why haven't her speaking skills improved over the past year?
Chantal, who wasn't feeling 100% secure going into her commercial, had initial difficulties making her script sound conversational. Once she got past the dumb blonde phase, things starting to pick up. Jay thought the finished product turned out great. Jenah, who was next up at bat, forgot her lines from the minute she said "Take One." Although she came very close to being 'that girl' who was forced to use cue cards (she needed at least 11 takes), she finally managed to churn something out at the very last minute. Jay said she was most likeable when she got her confidence going. Unfortunately, her insecurity often came off as bitchy. Then there was Saleisha. The normally positive girl had a rough time getting her flubs under control. After her umpteenth attempt, she heeded Tyra's advice and took a time out so that she could have her mini-cry. She later managed to spit out her lines after twenty takes.
At the first of two panels, the girls were critiqued on both their commercial and print shoots. Despite Saleisha's frustrating turn in front of the camera, the judges were generally impressed with her final results. They liked that she kept smiling with her eyes all the way to the end. They also felt her smiles were genuine. On the flip side, Tyra had problems with her enunciation. The judges also liked Chantal's sincerity and natural charm. Although her technique was bad, she had an improved smile and body language. They also felt her girl-next-door quality was relatable.
Meanwhile, the judges really liked Jenah's print ad; they thought it was charming, engaging and innocent. Unfortunately, it was her delivery they had a problem with. It was as if she making fun of the commercial instead of selling it. Of course, the judges chose this moment in the competition to break the girl's armor down in hopes of building her back up. Why don't you believe in herself? Why don't you spew rainbows all the time?
More importantly—why did they waste their time making her cry? Yeah - maybe she was more 'self-aware' than she was prior to the intervention session…but did they really care who the 'real' Jenah was? In the end, the girl whose pictures 'rivaled the top photos of today' wasn't put in the Top Two anyway.
Later the finalists – Chantal and Saleisha – met Jay Manuel and Miss J at the location of their last runway showdown. The Qi Gang fashion show, located next to the Forbidden City, would combine elements of the old dynasty with the future. Before the production began, Jaslene shared tidbits from her competition last year. (She went into the bathroom and cried before her show began.) Jay also threw his two cents in and advised the ladies to "Just do you."
Jaslene eventually kicked off the Royal Fashion Show by doing her thing. She then passed the show off to the new girls who had to do three passes each down the loooong runway. Although she had a little too much oomph at times, Saleisha did a great job overall. Her walk was strong and confident. Meanwhile, Chantal's gowns looked great on her long, beautiful body. Unfortunately, her walk was a bit too stiff and hurried. She also broke character when she accidentally took a stilt walker down with her long train.
At the final panel, the judges used a series of photos to help choose America's Next Top Model. Although they felt both girls had commercial qualities, they weren't sure who was most suited for the high-fashion industry. They also had to decide what was most important: a naturally camera-friendly body or the ability to make improvements when needed.
When the dust settled, the judges chose the girl who was most 'in charge of her body'....and her future. WINNER: SALEISHA.
(For her win, the Cycle 9 champion was awarded a modeling contract with Elite Model Management, a cover and 6-page spread with Seventeen magazine and a $100,000 contract with CoverGirl cosmetics.)
(You can review last week's episode here.)
© Gear Live Media, LLC. 2007 – User-posted content, unless source is quoted, is licensed under a Creative Commons Public Domain License. Gear Live graphics, logos, designs, page headers, button icons, videos, articles, blogs, forums, scripts and other service names are the trademarks of Gear Live Inc.