Thursday March 9, 2006 3:29 pm
American Idol 5: Week 3 - The Men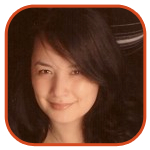 Tweet
Posted by Veronica Santiago Categories: Prime Time, Reality, FOX, American Idol, Features,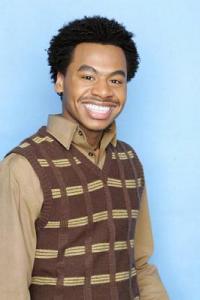 Once again, the male contestants put out a better overall showing than the ladies—but only six will make it through on Thursday. How did they individually fare? Find out after the jump. As an aside, we are glad that Paula decided to lighten up on the cleavage this evening, opting instead for a gigantic flower of some sort. Good stuff.


GEDEON MCKINNEY (THE ONE WHO PAINTED A RECORD OF THE WORLD… huh??)
SONG: 'When A Man Loves A Woman'/ Percy Sledge
OUR FIRST IMPRESSION: He has a nice voice, but the arrangement is very elevator music to me. Nothing offensive about it, but nothing spectacular either.
JUDGES NOTES: Randy thought it started a little shaky, but it turned out alright. The song was fitting for an old soul like him. Paula said that he's definitely a unique conestant.. someone who is needed in the competition. Simon was weirded out by his painting (as we all were), but he thought the performance was good if not a bit cabaret.
CHRIS DAUGHTRY (THE ONE WHO HAD RYAN SEACREST HAIR)
SONG: 'Broken'/ Seether
OUR FIRST IMPRESSION: Once again, I could easily hear his voice on my car stereo—but is he really doing anything to distinguish himself? I'm very curious to see how he will do in the Top 12 when he's forced to tackle other genres.
JUDGES NOTES: Randy is again pleased that Chris knows who he is and what he is good at. Paula assures him that he will be selling out stadiums in the future. Simon thought he played it a bit too safe and that the song was boring.
KEVIN COVAIS (THE ONE WHO ENJOYS RAPPING TO KANYE WEST)
SONG: 'Vincent (Starry, Starry Night)'/ Don McLean
OUR FIRST IMPRESSION: This sounds like a song he should be singing in a high school vocal competition. Doesn't help that his 16-year-old voice still needs maturing.
JUDGES NOTES: Randy thought it was a weird song choice, but thought it was a very 'nice' performance. Paula has nothing but love for him and thinks that ballads are his ticket. Simon said it was like watching puppies play.. there was something juvenile about it.
BUCKY COVINGTON (THE ONE WITH AN IDENTICAL TWIN)
SONG: 'Wave on Wave'/ Pat Green
OUR FIRST IMPRESSION: I have no idea what he is singing, but I manage to find the song on iTunes—and although he's a bit more gravelly, Bucky sounds just like the original! He's still a very interesting character, but I think he does his stuff well.
JUDGES NOTES: Randy didn't think it was the best song to show off his vocal chops, but thought it was fitting. Paula was easily entertained. Simon thought it was adequate enough to hear in a bar.
WILL MAKAR (THE ONE WHO FLIRTS IN JAPANESE)
SONG: 'How Sweet It Is (To Be Loved By You)'/ Marvin Gaye
OUR FIRST IMPRESSION: A very cheesy, pop-py rendition. It's such a 'white' version of the song, I have a hard time remembering who sang the original. BTW—when did Bobby Brady join American Idol?
JUDGES NOTES: Randy called it a bad karaoke performance.. way below average. Paula completely disagrees with Randy and will give anyone a good review. (I'm starting to wonder if it's because she was looking for a man on Dr. Phil). Simon thought it was completely average.
TAYLOR HICKS (A.K.A THE EASTER BUNNY)
SONG: 'Takin' It To the Streets'/ Doobie Brothers
OUR FIRST IMPRESSION: Omigod—I can't believe he hasn't sang Michael McDonald before now… it's right up his alley! What an amazing entertainer he is!
JUDGES NOTES: Randy loved the song but thought the dancing was questionable. Paula thought it was his best performance thus far. Simon 'absolutely loved' the song and thought that he stood out.
ELLIOTT YAMIN (THE ONE WHO'S PARTIALLY DEAF)
SONG: 'Heaven'/ Bryan Adams
OUR FIRST IMPRESSION: I'm very disappointed. I've loved Elliott up until now, but he's starting off quite shaky. Ironically, he probably has a better voice than Bryan Adams ever did. Regardless, it was an overall decent performance that should easily get him through to next week.
JUDGES NOTES: Both Randy and Paula gushed all over him. Simon thought the song was very wrong for him .. he said that he did not feel a connection.
ACE YOUNG (A.K.A. THE HANDY MAN)
SONG: 'Butterflies'/ Michael Jackson
OUR FIRST IMPRESSION: Am I the only one who doesn't recognize this song? I was originally going to give him props for attempting falsetto, but then he reached some notes that not even Mariah Carey has touched…. and he didn't do them very well. In the end, he was definitely willing to take a chance unlike some of the others.
JUDGES NOTES: Surprisingly, Randy thought he pulled off the high notes. Paula thought he was better than the original. Simon thought there were parts of the song that were not great—but that Ace made the song work.
EDITOR'S NOTES: So who will
not
be making it into the Top 12? This was an easy decision for me: Will Makar and Kevin Covais.
(You can find all the American Idol 5 posts here.)
© Gear Live Media, LLC. 2007 – User-posted content, unless source is quoted, is licensed under a Creative Commons Public Domain License. Gear Live graphics, logos, designs, page headers, button icons, videos, articles, blogs, forums, scripts and other service names are the trademarks of Gear Live Inc.