Wednesday March 8, 2006 2:33 pm
American Idol 5: Week 3 - The Ladies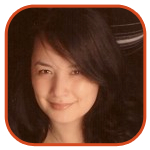 Tweet
Posted by Veronica Santiago Categories: Prime Time, Reality, FOX, American Idol, Features,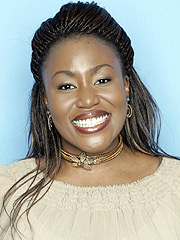 With eight girls remaining and only six slots left, Tuesday night's competition was obviously a very important one for the ladies. Overall, the performances were a vast improvement over last week—but were they good enough to get them in the Final 12? Once again, feel free to check out our notes and judge for yourself.


PARIS BENNETT (THE ONE WHO'S A SECRET TOMBOY)
SONG: 'Conga'/ Gloria Estefan
OUR FIRST IMPRESSION: What the hell is she singing? This genre is sooo wrong for her. And what is up with the outfit? A complete mish-mash of styles thrown together to make a complete mess.
JUDGES NOTES: Randy said that this was an interesting song choice but believes she could sing anything. Paula said that the song did catch her melodically. Simon said that the song was vocally okay. He was actually surprisingly easy on her.
LISA TUCKER (A.K.A. THE 16-YEAR-OLD)
SONG: 'Here's Where I Stand'/ Tiffany Taylor
OUR FIRST IMPRESSION: I personally think her hair looks a thousand times better straight.. definitely helps to age her. Her voice started off nice, nothing offensive about it. But the song is pretty bland and does nothing for me.
JUDGES NOTES: Randy said it didn't come off 'great, great' for him. Paula wishes that she would sing a song that the audience could get into. Simon wonders if her mom is choosing her songs for her.. they are not believable enough for her and her age.
MELISSA MCGHEE (THE ONE I CAN NEVER REMEMBER)
SONG: 'What About Love'/ Heart
OUR FIRST IMPRESSION: She's a couple of lines in and I'm still not sure what I think. Definitely a gutsy performance.. one of the few girls who can pull off a rock song. She definitely had a lot more energy than the first two girls.
JUDGES NOTES: Randy was impressed by the song choice.. thought it was perfect for her. Paula called her a 'powerhouse.. a force to be reckoned with.' Simon thought that the last note of the song bought her plane ticket home. (I am now forced to rewind my Tivo to figure out what he's talking about. Weird - I didn't think it was that bad).
KINNICK SKY (THE ONE WHO LOVES CHITLINS)
SONG: 'If I Ain't Got You'/ Alicia Keys
OUR FIRST IMPRESSION: Starting off a little weak, but I'm holding out hope. She definitely has the alto range to pull it off. Eek—she had a few scary notes in there.. but I think she gave off a soulful enough performance to make it through.
JUDGES NOTES: Randy thought she was sharp through most of the song and that she didn't nail it. Paula thought she found her style tonight but thought she was off with her pitch. Simon thought that it was really appalling and went all over the place.
KATHARINE MCPHEE (THE ONE WHO'S MOM IS A VOCAL COACH)
SONG: 'Think'/ Aretha Franklin
OUR FIRST IMPRESSION: Thank goodness—the song is definitely more upbeat than the snoozers she's been singing lately. Gives her the opportunity to let her personality shine through
more
and gets her to do that smoldering thing
less
. Omigawd, omigawd.. she started spinning around and now I can't stand her again…
JUDGES NOTES: Randy anointed her into the dog pound. Paula applauds her for showing a different side. Simon said it was a risk that she managed to pull off. He believes that she will sail through. Okay—but if she says that she is having fun one more time, I will have to hurt someone.
AYLA BROWN (A.K.A THE BASKETBALL CHICK)
SONG: 'Unwritten'/ Natasha Bedingfield
OUR FIRST IMPRESSION: Something is seriously wrong with her hair.. and more importantly, something is wrong with her voice. I can't hear a thing she is singing and the background vocals are starting to take over. She might as well be doing karaoke. This makes me very sad to say—because I really do like her a lot.
JUDGES NOTES: Randy didn't think that she picked a 'singer's song'. Paula thought that she rose to the challenge of performing a contemporary song. Simon actually thought it was pretty good. What??
MANDISA (THE ONE MADE SIMON APOLOGIZE)
SONG: 'I'm Every Woman'/ Chaka Khan
OUR FIRST IMPRESSION: She started off on a very vibrant, energetic note. She looks and sounds the part perfectly. Her lungs outrival every other girl out there.
JUDGES NOTES: Randy thought that she rose to the occasion—she set the benchmark for a girl this season. Paula loved her arrangement and thought that she sang her butt off. Simon thought that this was the
only one
that he would rewind on his Tivo.
KELLIE PICKLER (THE ONE WHO'S NEVER FLOWN A PLANE)
SONG: 'I'm The Only One'/ Melissa Etheridge
OUR FIRST IMPRESSION: Why did they choose to close off the show with her? Her weak voice pales in comparison to Mandisa and makes her sound like a little girl. She was probably better than most of the other girls in the competition… but her proximity to Mandisa could kill her.
JUDGES NOTES: Randy thought she did good with a great song choice. Paula thinks that she just keeps getting better and better. Simon thinks that she is a 'naughty, little minx'. Simon doesn't think she's the best singer but for some reason prefers her to Carrie Underwood. Double-what??

EDITOR'S NOTE: This one's gonna be a close one—but I'm gonna take a gamble and put my chips on Kinnick Sky and Melissa McGhee as the losers for the week.
(You can find all the American Idol 5 posts here.)
© Gear Live Media, LLC. 2007 – User-posted content, unless source is quoted, is licensed under a Creative Commons Public Domain License. Gear Live graphics, logos, designs, page headers, button icons, videos, articles, blogs, forums, scripts and other service names are the trademarks of Gear Live Inc.