Thursday March 2, 2006 3:12 pm
American Idol 5: Week 2 - The Men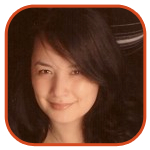 Tweet
Posted by Veronica Santiago Categories: Prime Time, Reality, FOX, American Idol, Features,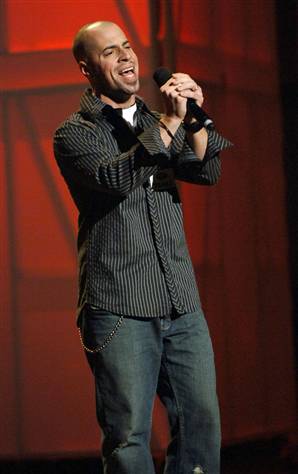 In case you spaced out on last night's competition, here's a quick summary of what you missed. Feel free to analyze and critique the editor's notes and compare them to those of the judges. Just make sure that you are armed with enough knowledge to join in the next AI watercooler conversation.
TAYLOR HICKS (THE GUY WITH THE WHITE HAIR)

SONG: 'Easy'/ Commodores
OUR FIRST IMPRESSION: Great interpretation… nice ease in singing… his gravelly voice fit the song perfectly (reminds me of the Faith No More rendition). Also, since Lionel Richie has written many songs for country artists, this song is a nice fit for Taylor's style/voice.
JUDGES NOTES: Randy thought that Taylor had a few pitch problems and that it wasn't his favorite song. Paula noted his stylin' outfit but also did not like the song. Not surprisingly, Simon didn't like it either. What?? I thought that song was
for sure
a shoe-in…what do I know?
ELLIOTT YAMIN

SONG: 'Moody's Mood for Love'/ James Moody
OUR FIRST IMPRESSION: I don't know this song at all, so I'm not sure what to expect. I learn from iTunes that this is from a jazz performer.. and listening to Elliott and I'm very impressed. Very jazzy indeed! He's a smooth white cat.
JUDGES NOTES: Randy gives him a standing O. Simon says that he's obviously growing in confidence, but he's worried that Elliott's random song choice may not win people over. As for Paula - she's so easy to please.
ACE YOUNG (THE MAN WITH THE CONSTANTINE HAIR)

SONG: 'If You're Not the One'/ Daniel Bedingfield
OUR FIRST IMPRESSION: Ace started off by giving the wrong name for the song. Not good. As for the singing—also not good. He starts off weak and flat.. and whiny!! That high note was
not meant to be
. Regardless, I'm sure someone reading Cosmogirl right now would appreciate his version of the song. I'm just not digging it.
JUDGES NOTES: Randy appreciated his daring song choice and Paula appreciated his high pitch (what??). Simon thought he struggled w/ the song choice and thought that Ace would hear the truth when played back on TV. Yay - Simon agreed with me!!
GEDEON MCKINNEY

SONG: 'A Change is Gonna Come'/ Sam Cooke
OUR FIRST IMPRESSION: He sounds extremely old for his age.. and if I sit and stare at him too long, I find it terribly distracting (maybe it's the mustache?). He's got very unusual features that shouldn't be picked apart. I can't quite seem to focus on his singing.. but it seems quite nice.
JUDGES NOTES: Randy said it was a little pitchy.. but they all agreed that it was very authentic. They all think he is someone Berry Gordy could have hired a very long time ago. Maybe because Gedeon was really alive during the Motown years??
KEVIN COVAIS (THE CUTEY PATOOTIE)

SONG: 'I Heard It Through the Grapevine'/ Marvin Gaye
OUR FIRST IMPRESSION: He's never looked more young. Now here's someone I really
can't
look at. His voice his fine but it just doesn't match his face. How could he possibly make a music video? More importantly—why am I so shallow?
JUDGES NOTES: Randy thoroughly enjoyed it and appreciated his runs. Paula thought he was just down right infectious. Unfortunately, black sheep Simon was the only one who was not impressed by his version. He said he would just turn it right off.
JOSE 'SWAY' PENALA

SONG: 'Overjoyed'/ Stevie Wonder
OUR FIRST IMPRESSION: First of all - I love this song.. so I'm praying he doesn't screw it up. Omigod - he's only two notes in and he already has. Oh, please stop now. Okay - song is still shaky but getting a little better. But is this winner material?? No.
JUDGES NOTES: Randy said it was
not
unbelievable. Paula said he was a bit disconnected. Simon pulled no punches and said that this was exactly how NOT to do well.
WILL MAKAR (THE MAN GOT TO MEET JUSTIN GUARINI AND THOUGHT THAT WAS REALLY, REALLY COOL)

SONG: 'Lady'/ Kenny Rogers
OUR FIRST IMPRESSION: I can't stop giggling. Oh please make it stop. When did Josh Groban start covering Kenny Roger's songs? I'm sure the older women will love him though.. especially when he croons lay-day.....
JUDGES NOTES: Randy was simply not blown away. Paula thought he had nice tone and control, but found the song too safe and bland. Simon thinks that his 11-year-old target crowd will love him. What?? Girls that young would have absolutely no idea what he was singing!!!
BUCKY COVINGTON (THE GUY WHO MUMBLES)

SONG: 'Thunder Rolls'/ Garth Brooks
OUR FIRST IMPRESSION: You can't deny it.. his voice definitely fits the song. What's even more amazing—I can actually understand what he's saying! But wouldn't he be better off on Nashville Star??
JUDGES NOTES: They basically all liked it.. though Simon noted his lack of star quality.
DAVID RADFORD

SONG: 'The Way You Look Tonight'/ Frank Sinatra
OUR FIRST IMPRESSION: Bad wedding singer. Anyone could do this song. Very amateurish. And boy—did he end it off an a low (and horrible) note.
JUDGES NOTES: Although he was bored by it, Randy complimented him for staying in his zone. Paula had seen him do better songs. Simon says he had the right voice for the material, but that he lacked the charisma and confidence to pull it off.
CHRIS DAUGHTRY

SONG: 'Hemorrhage (In My Hands)'/ Fuel
OUR FIRST IMPRESSION: What the hell is he singing? Oh now it's starting to sound vaguely familiar. He's sounding a little scratchy, but the genre fits perfectly with him. He really sounds like any other rocker you would hear on the radio (though I'm not sure if that's a compliment or not).
JUDGES NOTES: Randy said it was the perfect song choice for him. Paula just gushed and gushed. Simon said that this was the
only credible performance
that would stand out in the real world. Chris has set the standard for everyone else.
EDITOR'S NOTE: As for which two will be gone on Thursday? My bet's on Will Makar and David Radford.
(You can find all the American Idol 5 posts here.)
© Gear Live Media, LLC. 2007 – User-posted content, unless source is quoted, is licensed under a Creative Commons Public Domain License. Gear Live graphics, logos, designs, page headers, button icons, videos, articles, blogs, forums, scripts and other service names are the trademarks of Gear Live Inc.