Wednesday March 29, 2006 5:32 pm
American Idol 5: Final 12 - Week 3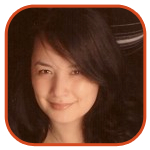 Tweet
Posted by Veronica Santiago Categories: Prime Time, Reality, FOX, American Idol, Features,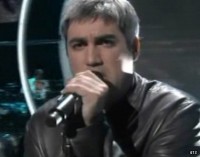 Have the years gone by so fast that we can already do songs from the 21st century? Maybe it's still too soon to say whether or not this was a memorable era for music. Based on the tunes chosen this week, we can only pray for the four years left to come.


LISA TUCKER
SONG: "Because of You"/ Kelly Clarkson
OUR FIRST IMPRESSION: First thing we should recognize—Kelly Clarkson is finally letting AI use her songs! Very interesting. Too bad Lisa is singing one of them though. Doesn't she know that she shouldn't be compared to any former winners? She is completely out of tune…and that last note was particularly horrendous.
JUDGES NOTES: Randy thought it was an interesting way to start off the night…by doing an okay rendition of a song from a popular AI performer. Paula pretty much agreed with his sentiment. Simon said the song simply didn't work.
KELLIE PICKLER
SONG: "Suds in the Bucket"/ Sara Evans
OUR FIRST IMPRESSION: Song started off horribly and I'm starting to have visions of bull-riding at a country western bar. Is this something you should be singing on American Idol? I don't even think Nashville Star would be impressed. She too closed off on a bad note. What is in the water tonight??
JUDGES NOTES: Randy simply didn't like the song choice. Paula thought she was so much better than what she chose. Simon said she had 6 years of songs to choose from.. and she picked one called "Suds in the Bucket". Touche!
ACE YOUNG
SONG: "Drops of Jupiter"/ Train
OUR FIRST IMPRESSION: We're now three for three—and that's not a good thing. Three singers in a row have now started off on a very sad note. Ace said that he wanted people to see his 'rock' side. Well, he better hope that he makes it to next week because this wasn't the way to do it.
JUDGES NOTES: Randy said that he picked the perfectly wrong song for his voice. Paula said that it was 'refreshing' given the last two performances. Ouch! Simon said that this was not a great vocal and quite karaoke.
TAYLOR HICKS
SONG: "Trouble"/ Ray LaMontagne
OUR FIRST IMPRESSION: I must say—I think this is the hippest he's looked to date. I'm hoping that he'll still stay true to who he is despite the new duds. I just wish I knew what he was singing. Whatever it is—it sounds a 1000x better than anything else done tonight. Shouldn't matter at this point what he's singing anymore.
JUDGES NOTES: Randy didn't think it was the best song he could have chosen because it didn't showcase his vocal chops. Paula thought it was nice to see him sit behind the mike and simply just sing the song. Simon liked the song and the vocal, he just didn't like his fashion sense. He thought it was very… Clay Aiken???
MANDISA
SONG: "Wanna Praise You"/ Mary Mary
OUR FIRST IMPRESSION: I can respect her for wanting to sing an inspirational song, but I know she could have chosen a better one than this. It may be uplifting when heard at church, but it didn't do anything for me while sitting on my couch.
JUDGES NOTES: Randy didn't quite 'get' the song choice. Paula said that there is now a new church of Mandisa. Simon thought it was a bit indulgent and just didn't get it.
CHRIS DAUGHTRY
SONG: "What If"/ Creed
OUR FIRST IMPRESSION: Finally—Chris names the band he is going to rip off this week. I'm not familiar with the song, so I can't say if it's a great cover. All I know is that yelling your way through your vocal may not be the best way to go.
JUDGES NOTES: Randy thought he was sharp through most of the song. Paula says that she is one of his biggest fans. Simon said that he TOO was also indulgent and that he crossed a line tonight. He said that Creed would never be caught dead on this show. That was the funniest thing I've heard in a long time.
KATHARINE MCPHEE
SONG: "The Voice Within"/ Christina Aguilera
OUR FIRST IMPRESSION: Why does it not surprise me that she is covering Aguilera? OMIGAWD—WHAT THE HECK IS SHE WEARING?? Are those pants.. a skirt… a rodeo outfit?? Oh - that's just really tight jeans!! I know that she thinks she can pull off any vocal, but she can't. And I think that it's starting to show. There are very few people who should be singing Aguilera, and she isn't necessarily one of them.
JUDGES NOTES: Randy said that it was 'good', but she didn't bring anything new to it. Paula said that she wouldn't have changed a thing. Simon thought it was almost as good as Christina.
BUCKY COVINGTON
SONG: "Real Good Man"/ Tim McGraw
OUR FIRST IMPRESSION: Oh, Bucky. I was really rooting for you—but you disappointed me tonight. You sound like you should be singing in the same bar as Kellie Pickler.
JUDGES NOTES: Randy thought that this was definitely the right kind of song for him. Paula wants to make sure he takes care of his diction. Simon agreed with Paula—he couldn't understand a word that he said.
PARIS BENNETT
SONG: "Work It Out"/ Beyonce
OUR FIRST IMPRESSION: Definitely the most upbeat song of the evening. I just wish she would stop whipping those fake hair extensions around. But she was the best performer of the evening thus far.
JUDGES NOTES: Randy thought her performance was fearless. Paula was impressed by her awesome moves. Simon thought the performance was precocious. He said she looked like a little girl pretending to be Beyonce.
ELLIOTT YAMIN
SONG: "I Don't Want To Be"/ Gavin DeGraw
OUR FIRST IMPRESSION: The vocals are okay—but he sounds completely out of breath. I must say that I like this rendition of the song much better than the original. He definitely put some spirit into it.
JUDGES NOTES: Randy was clearly impressed. Paula loved the arrangement and called him 'one funky white boy'. Simon thought the vocals were great despite the terrible arrangement.

EDITOR'S NOTE: This is a tough one. Hearing the playback—there are several who deserve to go tonight. But I think the loser this week will be LISA TUCKER.
(You can find all the American Idol 5 posts here.)
© Gear Live Media, LLC. 2007 – User-posted content, unless source is quoted, is licensed under a Creative Commons Public Domain License. Gear Live graphics, logos, designs, page headers, button icons, videos, articles, blogs, forums, scripts and other service names are the trademarks of Gear Live Inc.