Wednesday March 15, 2006 5:32 pm
American Idol 5: Final 12 - Week 1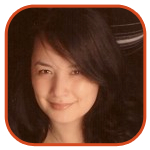 Tweet
Posted by Veronica Santiago Categories: Prime Time, Reality, FOX, American Idol, Features,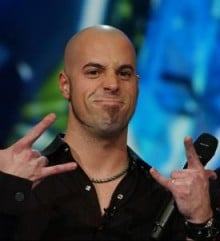 The American Idol contestants got to start off the first week of finals on a very high note. A Stevie Wonder night? How much bigger could it get? Unfortunately, singing the songs of such a legend can only bring high expectations along with it. Were the contestants up to the challenge? And more importantly—who would sing "You Are the Sunshine of My Life"? (My early prediction was Kevin Covais). Let's see if I was right…


ACE YOUNG
SONG: "Do I Do"
OUR FIRST IMPRESSION: Started a little off tune. Isn't this the song that Mario Vazquez sang last year before he quit the show? Somehow I don't think that Ace will be getting a recording a contract from Diddy with this performance. The middle section was much better than the beginning. It helps that the lyrics fly by so fast that we have no idea what he is saying. Overall, the song is funky and upbeat enough to mask any of his flaws. Not his best—but I anticipate that there will be worse as the night goes on.
JUDGES NOTES: Randy says the song was alright and agrees (with me) that the song started off shaky. Paula disagrees with Randy (and me) and fell in love with the entertaining song. Simon says that Ace is lucky that the audience is usually easy to please. He thought that the song was a bit manic.
KELLIE PICKLER
SONG: "Blame It On The Sun"
OUR FIRST IMPRESSION: She says that she is not familiar with his music and has no idea what she is doing (at least she admits it). This will be an interesting turn of events to finally see her step out of her box. Okay—she has finally started singing… and she is immediately like a fish out of water. To top it off, I think her stylists tried to make her look like another Carrie Underwood—as if to distract us from her performance. Plus - I have no idea what she is singing. Is it because that the song overall is so bland to begin with that I keep fast-forwarding past it on my CDs?
JUDGES NOTES: Randy said that she lacked the spark that she is known for. Paula points out her nervousness and says that her song was too safe. Simon said that everything went wrong tonight. He said that the song was so boring that she put half of America to sleep.
ELLIOTT YAMIN
SONG: "Knocks Me Off My Feet"
OUR FIRST IMPRESSION: Stevie Wonder seems like a perfect fit for Elliott—I expect big things from this performance. He sounds nice and seems more comfortable than the first two—but I'm completely unimpressed. Of all the songs he could have chosen to sing.. why did he pick this one? He was capable of so much more and this was his least remarkable performance thus far.
JUDGES NOTES: Randy did not think this was his best performance but thought he closed it off well. Paula claimed she felt his energy and passion. Simon thought it was the best so far, but he didn't think it was great.
MANDISA
SONG: "Don't You Worry 'Bout A Thing"
OUR FIRST IMPRESSION: The song starts out way too low for her and overall the song does not complement her at all. What is up with everyone tonight? Were they given songs from the bottom of the Stevie Wonder barrel to choose from? She could have done so much better!!
JUDGES NOTES: Randy wasn't greatly enthused, but thought she was the best so far. Paula says that she can sing anything. Simon surprisingly did not offer an ounce of criticism. He simply said that she was the best so far. Huh?
BUCKY COVINGTON
SONG: "Superstition"
OUR FIRST IMPRESSION: Maybe one of the few smart people of the night. If you want people to vote for you, pick a song that people know!!! Granted, that could open yourself up for comparison—but you have a greater chance of entertaining the audience than your competitors. Let me first start by saying—what is up with the Breck hair?? Moving on…. I'm impressed! He brings a very gravelly, rock vibe to it. Hey—if the Red Hot Chili Peppers can cover 'Higher Ground', why can't Bucky sing Stevie?
JUDGES NOTES: Randy didn't think it was the greatest vocal performance, but he really enjoyed it. Paula wished he would get a little more out his comfort zone, but she did enjoy it. Simon thought it was one of his best performances so far, but he criticized the Jessica Simpson hair.
MELISSA MCGHEE
SONG: "Lately"
OUR FIRST IMPRESSION: The last time I heard this song, Jodeci was performing it. It will be interesting to hear a white girl's rendition. Unfortunately, what this girl lacks is the soulfulness of the previous renditions. It's very cabaret… and very flat. Bring back the Old School!!!
JUDGES NOTES: Randy made her admit that she forgot her lyrics, but he thought it ended up strong despite her flat/sharp notes. Paula thinks that she's a breath of fresh air. Simon thought that was her best performance so far. Double-huh??
LISA TUCKER
SONG: "Signed, Sealed, Delivered"
OUR FIRST IMPRESSION: I think she's had the best start of all the singers tonight, but something's not quite right. I can't quite place my finger on it. Is it because she's trying to sound much older than she really is? Is it because she looks like a cross between Natalie Cole and Irene Cara? Hmm… I may need some assistance from the judges tonight. It wasn't bad, just a little off.
JUDGES NOTES: Randy thought the end was the best part of the song. Paula thinks that is at her best when she ad-libs. Simon thought she took absolute control of the total stage. He loved it.
KEVIN COVAIS
SONG: "Part-Time Lover" (I couldn't have been more wrong about his song choice. But it would have been far more right than this one.)
OUR FIRST IMPRESSION: Just wondering—is he even old enough to know who Stevie Wonder is?? Just a thought. Omigawd. What does a 16-year-old know about being a part-time lover?? I can't even bear to look at the screen, I don't even what to know what he might be doing with his body. Eeek—I looked up. It's even worse than I had imagined. Could he at least dress the role of a part-time lover?
JUDGES NOTES: Randy was apparently amused by his performance. I guess that's good. Paula spun it the best way she knows how. Simon said it was appalling. 'Nuf said.
KATHARINE MCPHEE
SONG: "Until You Come Back to Me"
OUR FIRST IMPRESSION: First off—what is she wearing? it looks like a maternity lingerie outfit. As for her performance? She always manages to ride the fine line between belting it out and oversinging it. Compared to the others tonight though, she fared off very well.
JUDGES NOTES: Randy said that it was unbelievable. Paula said that her voice 'pierces through the heart'. Simon said that she reminds him of an early Kelly Clarkson. Simon—is that a good thing? We all know how you feel about Kelly…
TAYLOR HICKS
SONG: "Living For The City"
OUR FIRST IMPRESSION: Although the face doesn't match the song.. the voice does. He has an uncanny ability of picking the songs that best suit him. Definitely the highlight of the night thus far.
JUDGES NOTES: Randy thought the performance was hot and that Taylor was fearless. I think Paula was about to cry. Simon compared him to drunk dads who sing at weddings—only difference is that he can sing.
PARIS BENNETT
SONG: "All I Do"
OUR FIRST IMPRESSION: Stevie compared her to Fantasia, and I must admit—she definitely has the same showmanship. Unfortunately, I'm not really digging the song or her outfit. But I guess it was okay. She kind of sounded like she was yelling half of it to me.
JUDGES NOTES: Randy thought she was unbelievable and effortless. Paula thought she sang like a seasoned veteran. Simon thought she was very good and extremely confident.
CHRIS DAUGHTRY
SONG: "Higher Ground"
OUR FIRST IMPRESSION: Was Daughtry listening when I was talking about Bucky? I must say that this was an extremely predictable choice for him. Gosh—he picked the rock song? Go figure!!! He does a great job rocking it out—but the song was an incredibly safe choice for him. He is not singing Stevie Wonder, he is singing the Chili Peppers.
JUDGES NOTES: Randy thought he made the song his own. Uhh - not really. Paula thought it was fantastic. Simon thought that he could have a real hit with that performance. Simon - somebody already did!!!

EDITOR'S NOTE: This elimination will be a close one and will come down between the farm girl and the young lover. If someone were to put a gun to my head—I'd pick the farm girl (a.k.a. Kellie Pickler)
(You can find all the American Idol 5 posts here.)
© Gear Live Media, LLC. 2007 – User-posted content, unless source is quoted, is licensed under a Creative Commons Public Domain License. Gear Live graphics, logos, designs, page headers, button icons, videos, articles, blogs, forums, scripts and other service names are the trademarks of Gear Live Inc.