Tweet
Posted by Rhys Alexander Categories: Reality, CBS, News,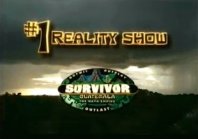 Survivor creator and reality show producer extraordinaire Mark Burnett wants television to advance beyond our sets, and into our computers.
If network television is to survive, it has to embrace the power of the Internet and redefine its traditional meaning of prime time, Mark Burnett said Wednesday at an industry forum. The producer of such reality series as Survivor, The Apprentice, and Rock Star: INXS also revealed that his next online venture will involve news content.

"The beautiful thing about the Internet is it's on-demand and naturally archived and has people forging communities," Burnett said. Adding that broadband in the office has made 9-to-5 the new television prime time, he continued, "I don't think anyone is bold enough to just do TV or the Internet…but the Internet is clearly surpassing any network, and the future has to be the combination of the two."
Do you think he's right? After all, TV has done spectacularly well for decades without the Internet. Or do you think the industry needs to change along with the changing times?

Read More

| TV.com
Tweet
Posted by Rhys Alexander Categories: Apprentice, The - Donald, Apprentice, The - Martha, Talent,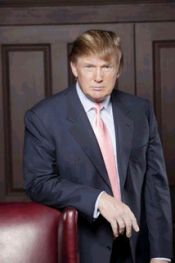 Ouch. As if a prison sentence and a cancelled show weren't bad enough, Martha Stewart now has to deal with Donald Trump's wrath. Apparently, the business tycoon didn't like when Martha attributed the failure of her show, The Apprentice: Martha Stewart, to its airing too close to the Trump mega-hit The Apprentice.
Donald Trump erupted in fury at Martha Stewart Tuesday for her polite suggestion in a weekend interview with Newsweek that her version of Trump's hit show The Apprentice failed because it aired too close to his.

Stewart also said that she was asked to help get rid of Trump by firing him on air.

That was too much for "The Donald," whose specialty is doing just that—firing people on air.

In an open letter to Stewart, Trump declared, "It's about time you started taking responsibility for your failed version of The Apprentice. Your performance was terrible…the show lacked mood, temperament, and just about everything else a show needs for success. I knew it would fail as soon as I first saw it."

Ms. Stewart was not amused.

In a statement, she declared, "The letter is so mean-spirited and reckless that I almost can't believe my longtime friend Donald Trump wrote it. I am very proud of the work we did."
Why do you think Martha's show failed? Was Donald was too harsh in his criticism?

Read More

| TV.com
Tweet
Posted by Rhys Alexander Categories: Editorial, News,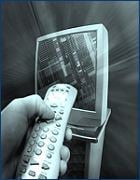 Sure it's entertaining, sometimes shocking, and often educational. But did you know television also provides a social service? Families, friends, and strangers often gather together to catch episodes of their favorite television shows, an experience which often leads to discussions and bonding. Beautiful, no? Do you have a tradition like this for your favorite show?
Some are small gatherings—an intimate pocket of three, occasionally four, on a sofa sharing an evening and the latest episode of "The Bachelor" or "Lost."

Some are unwieldy crowds—a packed lounge in Chicago, where viewers crane to follow "Desperate Housewives," when they're not taking in the female impersonators who mimic the women of Wisteria Lane during commercial breaks.

Those who study TV and pop culture say these gatherings over a favorite show come out of two things: the desire for more shared experiences and the types of programs being produced today.
Read More

| Cincinnati Post
Tweet
Posted by Rhys Alexander Categories: Drama, NBC, Internet, News,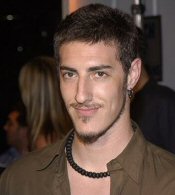 The NBC series Conviction, which follows a band of idealistic, young, and photogenic attorneys, will premiere March 3rd - unless you're an iTunes user - in which case, you can watch it right now.
NBC says it will offer the premiere episode of "Conviction" as a free download on the Apple music-and-video service, beginning Tuesday (Feb. 21) and running until the show's debut. After the show premieres, episodes will be available for the standard iTunes price of $1.99 each.

"We believe we have a youthful and energetic cast that should appeal to a new audience that is increasingly comfortable with this downloadable format as a viewing option," NBC CEO Jeff Zucker says. "The multi-platform efforts are a buzz-generator for certain shows such as 'Conviction,' and we want to proactively reach out to these viewers."

Read More

| Zap2it
Tweet
Posted by Rhys Alexander Categories: Action, Talent, The CW,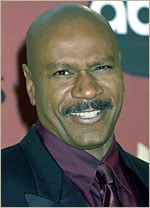 Talented film actor Ving Rhames, who catapulted to stardom as Marsellus Wallace in the cult hit Pulp Fiction, will soon grace the small screen. Rhames will play McCaffery, mentor to superhero Aquaman, in the new drama based on the comic book hero. With this kind of talent, along with viewers' penchant for superheroes, the show seems to be a likely hit.

Read More

| TV.com
Tweet
Posted by Rhys Alexander Categories: Comedy, Drama, Cable,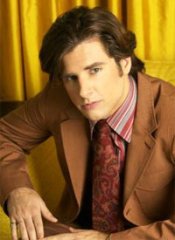 Encouraged by the success of the series Monk, featuring a delightfully weird OCD detective, the USA network will soon premier a new 'dramedy' with a similar style. Psych will follow the adventures of a detective who, desperate for work, cons law enforcement into believing he has psychic powers. Sounds like a winner to us!
Like "Monk," "Psych" features an unlikely detective. The series centers on Shawn Spencer (James Roday), an amateur sleuth who cons the police into believing he has psychic powers that help him solve crimes. With the reluctant assistance of his best friend (Dule Hill, of "The West Wing"), he has no choice but to get to work on complicated cases. Corbin Bernsen co-stars as Shawn's police officer father.

"Psych," written by Steve Franks, is tentatively slated to premiere July 7 in "Monk's" 10 p.m. Friday slot.

Read More

| TV.com
Tweet
Posted by Rhys Alexander Categories: Sports, NBC, Editorial,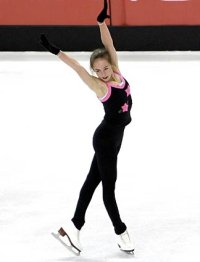 Tonight, the airways will glitter will sequins, salchows, and slippery spills. Ladies Figure Skating, the mega ratings blockbuster of the Winter Olympics, will debut tonight. Ever since the Tonya Harding/Nancy Kerrigan showdown of 1994, this event has no equal. Just to give you an idea how enormous the impact was, the 1994 long program segment of the ladies competition remains the sixth-highest rated television show ever. That's not the sixth highest rated sporting event. That's number six on the list of every single television episode or event ever.
Tonight, drama reigns supreme as fans and press still buzz about the absence of Michelle Kwan, her replacement Emily Hughes, and whether Sasha Cohen will blow it yet again. Frankly, we're a bit tired of this, because of one competitor - Kimmie Meissner. Poor Kimmie. She beat Emily in the Olympic trials, but nobody ever mentions her. Just try to find a single story about Kimmie anywhere. Anywhere. It's nothing but Emily Emily Emily, Michelle, Michelle, Michelle, and Sasha, Sasha, Sasha.
In fact, a poll showed that many people didn't even know Kimmie was on the Olympic team.
An extraordinarily talented skater, Kimmie has every chance of making the medal stand. In fact, we're predicting she'll grab the bronze, while Sasha, armed with superior training and a far better attitude than she previously held, will finally get the gold. Emily just isn't experienced or talented enough to medal yet, although she does have a winning personality and the cutest smile on the ice.
Tune in tonight, but first - who are your picks for the medal stand?
Tweet
Posted by Rhys Alexander Categories: FOX, American Idol, Talent, News,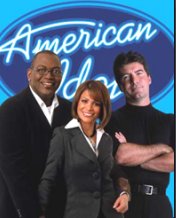 Do you have a good idea who will shine next in the pop music spotlight? Professional gamblers and statisticians do.
With "American Idol" moving into its public-voting phase next week, online bookies have begun laying odds on the 24 semifinalists. If the oddsmakers are right, we could be headed for an Ace Young-Katharine McPhee showdown sometime in late May.

Online gaming site PinnacleSports.com has the 25-year-old Young as the early favorite, with odds of 7 to 2 to become "Idol's" first male champion since 2003. McPhee is right behind at 4/1, and another early favorite, 17-year-old Paris Bennett, is a 5/1 chance to take home the title.
Place your bets and let us know: who have you picked as the winner?
Read More

| Zap2it
Tweet
Posted by Rhys Alexander Categories: UPN, Talent, News,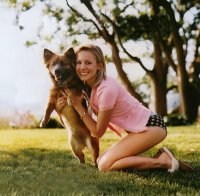 Actress Kristen Bell (and the character she plays on the hit show Veronica Mars) is known for her intelligence, talent, and sweetness. Kristen will shed these qualities and don some risqué panties when she appears in the man-friendly magazine, Maxim.
Kristen Bell, star of UPN cult hit Veronica Mars, appears in the latest issue of men's magazine Maxim. The racy photo shoot is timed to promote her new horror film, Pulse.

Bell plays an 18-year-old high school detective in her TV series, and the 25-year-old actress is attempting to shed her good-girl image with the photos and the R-rated horror film.
Kristen joins a long long line of television actresses who have appeared scantily clad in the magazine that many people describe as being a half-step up from Playboy. Is this a good personal and career move for Kristen, or will she regret her decision?

Read More

| TV.com
Tweet
Posted by Rhys Alexander Categories: Sports, NBC,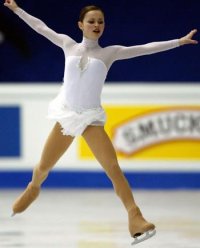 Though ratings for the Winter Olympics have waned, the memories of past glories never will. Filled with drama, tears, and laughter, the Olympics have served up more moments of entertainment and heartbreak than could ever be completely documented. Lucky for us, television was there to catch them all. TV Guide has announced its picks for TV's 10 Most Memorable Winter Olympics Moments. Be sure to find out if your favorite made the list.
Will Tuesday night add more to this mix? Ladies Figure Skating—the gala event of the winter Olympics—will be covered by NBC from 8 to 11:30 pm. Experts are predicting that the skating competition, full of drama before it even hits the ice, will be the highest-rated television event in the history of the Winter Olympics. It's doubtful that anything could ever top the Nancy-Tonya showdown, but you never know.

Read More

| TV Guide
© Gear Live Media, LLC. 2007 – User-posted content, unless source is quoted, is licensed under a Creative Commons Public Domain License. Gear Live graphics, logos, designs, page headers, button icons, videos, articles, blogs, forums, scripts and other service names are the trademarks of Gear Live Inc.