Tweet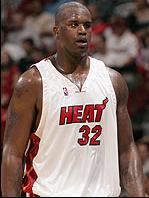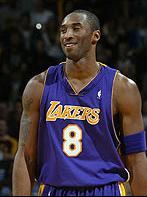 The second and final regular season meeting of the Miami Heat and Los Angeles Lakers will take place tonight. Too bad the schedulers of the season couldn't spread out the two meetings a little farther apart. The first meeting took place Christmas day, and was pretty entertaining as the outcome was still in doubt all the way to the final minute. This match-up would have added more drama if it were to be played later on the season, maybe with a Laker playoff berth on the line. This will also take place 10 PM eastern time, so many on the east coast will be in bed by the time the game ends.
Tweet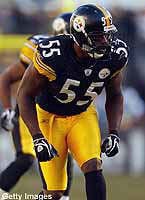 Pittsburgh Steelers linebacker, Joey Porter, made headlines both before and after the Divisional round playoff game versus the Indianapolis Colts. Before the game, he was criticizing the Colts for playing with a lot of trickery on offense, some of the tactics which are questionable as far as sportsmanship goes. After the game, he accused the referees of playing favorites to the Colts, in which his gripes might have some validity. I am looking forward to what Porter has to say regarding his next opponent the Denver Broncos for the AFC Championship. Stay tuned for Sunday 3 PM for that showdown.
Tweet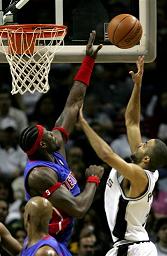 It will be tough for the Spurs to get by the Pistons come June.
If they end up meeting again for a NBA Finals rematch, the Pistons will be very confident, winning both games in the regular season. Chauncey Billups was interviewed on Quite Frankly with Steven A. Smith, suggesting that the earlier playoff rounds, especially the Eastern Finals versus the Miami Heat last year tired them out in the Finals.
As much as some colleagues, friends and family of mine prefer the Pistons over the Spurs if they were to match up again, I think there are two factors that will go to the Spurs advantage. One being, the Spurs have a much deeper bench, and with a minute to go, in a tight ball game, they have a few more weapons to rely on offensively than the Pistons do, and they have the one true superstar that gets calls from referees in Tim Duncan.
Tweet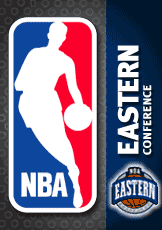 So is this an example of parity or a parody? If the NBA playoffs started today, all five teams in the Central Division would make the playoffs. The other three teams are Miami of the Southeast, New Jersey and Philadelphia from the Atlantic. The team that has been disappointing so far has been the Washington Wizards, who were the #4 seed in last year's playoffs. Gilbert Arenas is having another tremendous year, but lost their other star player Larry Hughes to free agency and bolted to the Cleveland Cavs. The Wizards tried to offset the loss by trading (dumping) Kwame Brown to the Los Angeles Lakers for swingman Caron Butler, but it still hasn't been enough to spark their play of a year ago. Fans in D.C. are hoping their Wizards can work up their sorcery again.
Tweet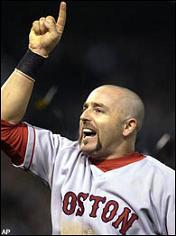 Another fan favorite of the 2004 World Series Champion Red Sox team will be wearing another uniform next season. Millar signs a 1 year deal, and will replace Rafael Palmerio, who Baltimore is trying to distance themselves from. This deal is still pending a physical examination. Boston is going to with J.T. Snow at first base, formerly of the San Francisco Giants, he brings a much better glove to first, and is a left handed bat, while Millar hits right handed. The San Francisco Giants are going to use a Mark Sweeney/Lance Niekro platoon at first base; they also are eagerly awaiting Barry Bonds' return this season, and want to show off their new #2 pitcher in the rotation, free agent signing Matt Morris.
Tweet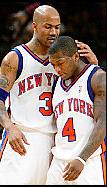 The Knicks in the '05-'06 had been dreadful, so far in '06 they have gone 5-0, with the most impressive win last night against the high scoring Dallas Mavericks. Larry Brown has settled on a rotation, playing now 9 players, using David Lee and Nate Robinson in the starting lineup and bringing in Jamal Crawford and Maurice Taylor in for scoring off the bench.
Larry Brown has been heavily criticized for not settling into a rotation until now, with over a third of the season already past. Their winning streak has also coincided with the strong play of PG Stephon Marbury; Marbury seems to be in better spirits and picking up his teammates rather than sulking when things go bad. I suspect having Nate Robinson in the starting lineup along side Marbury, has subconsciously made him a calming influence, and making sure Robinson doesn't become rattled and doesn't force turnovers throughout the game.
Tweet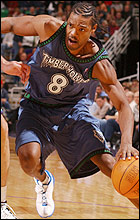 Ron Artest has been on the trading block for quite some time and so far no moves have been made. For the Pacers, this is a questionable strategy; the player that they would acquire in a deal for Artest would need enough games played to get comfortable with a new team, so the faster this happens for the Pacers the better.
Last season, Denver had a nice surge to end the season when George Karl took over as head coach, on opening night this season, Nene Hilario was injured and was lost for the season. Nene was most likely going to be their biggest bargaining chip for trades to improve themselves especially at the shooting guard position.
There is a player that has gone unnoticed throughout the season and he has plenty of playoff experience, even though he might have lost a step as the player we once knew, he is Latrell Sprewell. I'm sure sitting out this year has hurt Sprewell in the pocket, even though he was hoping to get signed to a long term deal. Maybe Sprewell gets desperate and signs with a team in need of scoring help that he can help deep into the playoffs.
Tweet
Posted by Jeff Chan Categories: NFL, College Football,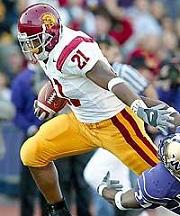 Will White blow by Bush in the draft also? I doubt it, but you never know.
More than likely USC RB Reggie Bush will enter the NFL draft, foregoing his senior year, in which he is projected to be a #1 pick. For Lendale White, there is no uncertainty, he will definitely declare for draft. While White gets far less of the fanfare from sports media, wouldn't it be funny if ends up in the top 5 in the draft just like the Auburn tandem last year of Ronnie Brown, selected #2, and Carnell Williams, selected #5. Miami and Tampa were both pleased with their pick, especially Tampa choosing Cadillac, who looks like their franchise running back for the next 5+ years. Brown ended up splitting carries with Ricky Williams, who came back from retirement. The parallels are there for the USC tandem are there, especially if the Houston Texans select Reggie Bush, will he have to split carries with incumbent RB Dominick Davis, or will Davis be used as trade bait?
Tweet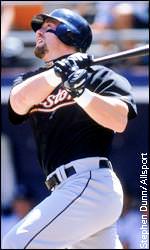 Jeff Bagwell is coming off an injury plagued 2005 season, and will be 38 years old this coming season. At first glance, you may think this is a selfish move by the Astros management - it's not. Let's not feel too sorry for Bagwell, who couldn't lead his Astros to the World Series during his prime, getting ousted by the Braves 3 times and by the Padres in '98 in the division round. The Astros finally got past the Braves for the first time two years ago in 2004, mostly in part by Carlos Beltran's heroics. Bagwell has earned an excess of $108,765,000 in salary throughout his career for the Astros, so he has been compensated extremely well for his services.
The Astros found out last year in the playoffs that they need an extra bat or two in their lineup to go all the way, having insurance company pick up the majority of Bagwells $17 million he will be owed in the '06 season would be a good place to start and free up some money to pursue a young big time hitter. Fans do not need to point out that Bagwell has been loyal to the team, and now the Astros aren't showing any loyalty in return, this is a business, and the $108 million should suffice.
Tweet
There were two different myths that came into play for this past weekend's match-ups. Which myth would prove to be the truth: Young QB's faltering in their first play-off game? Or home-field advantage should determine the winner. Well unfortunately for Jaguar, Giants, and Bucs fans the young QB myth turned out to be the truth, and it could have been a clean sweep if not for the Palmer injury. While three out of the four home teams came out losers.
Bengals QB, Carson Palmer was injured early in the game with a torn knee. Luckily Jon Kitna played well, but it still wasn't enough to overcome the experienced Steelers. With Palmer out of the game, we still won't know how he'll react in the next playoff match-up. The only home team to prevail was the New England Patriots. Jacksonville had both myths working against them, playing on the road and the first playoff test for Byron Leftwich.
© Gear Live Media, LLC. 2007 – User-posted content, unless source is quoted, is licensed under a Creative Commons Public Domain License. Gear Live graphics, logos, designs, page headers, button icons, videos, articles, blogs, forums, scripts and other service names are the trademarks of Gear Live Inc.