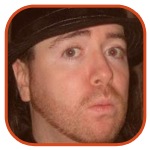 Posted by Adrien Griffin Categories: Athletes, MLB,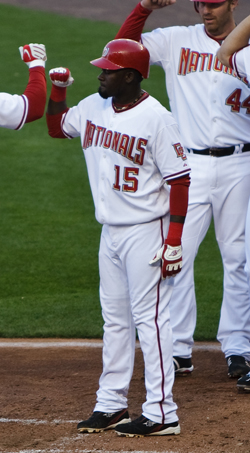 Washington Nationals shortstop Cristian Guzman looks healthy and ready to play ball. The triples-machine has been seeing regular playing as of late after a slow start to his spring and is doing well. He is recovering from right shoulder surgery to repair and appears to be doing well. He's improving his velocity on his throws and is looking to get back into the hunt to be the Nationals' starting shortstop when Opening Day comes around.
Click to continue reading Guzman competing for playing time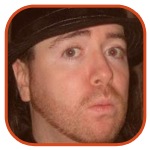 Posted by Adrien Griffin Categories: Athletes, MLB,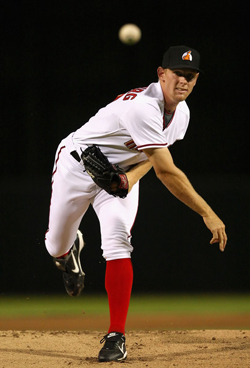 Speculations are coming out that Stephen Strasburg, the highly touted No. 1 pick in the 2009 MLB Draft may not break with the Nationals at the end of Spring Training. All this is coming after being selected last June as people started asking if he would make his MLB debut during the 2009 season. Of course, he didn't. That was likely as much due to the fact that it took over two months to sign him as it was his youth.
Click to continue reading Strasburg's millions may not be enough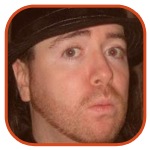 Posted by Adrien Griffin Categories: Athletes, Editorial, MLB,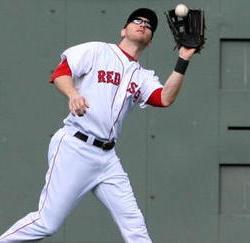 It seems as if the New York Mets have certainly lucked out. After holding out against the Red Sox for the last half year, Jason Bay has signed with the Mets. This deal is hopefully what will be the first in what the Mets want to be a series of moves to improve their on-field product. The Mets had what appears to be the best offer on the table monitarily, and Bay will be heading to New York with a four-year, $66-million contract in his back pocket.
Click to continue reading Bay moving to New York, but not the good New York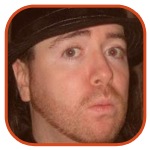 Posted by Adrien Griffin Categories: Athletes, Editorial, MLB,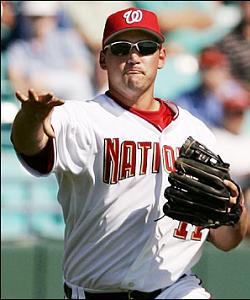 The National League handed out their Gold Glove Awards, and as usual, there was a sense of comic relief because of some of the winners – specifically at third base. Ryan Zimmerman of the Washington Nationals took home his first Gold Glove, perhaps solely because the Nats needed anything with which to say 2009 was successful. He finished ahead of a much more deserving candidate from San Diego in Kevin Kouzmanoff. The suspicion is that Gold Glove winners – a defensive honor – are often chosen based on offensive statistics. A comparison between the two NL third basemen gives credit to that theory.
Click to continue reading NL Gold Gloves a golden joke

Posted by Dennis Velasco Categories: Editorial, Injuries, MLB, News,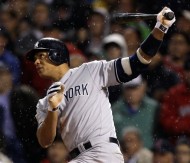 The much maligned New York Yankees 3B Alex Rodriguez is "fatigued," so he will be taking tonight and tomorrow off when the Yankees go down to play the Florida Marlins. Rodriguez, who played high school ball in South Florida and almost attended the University of Miami before the Seattle Mariners signed the then 18-year-old, is quite a celebrity in the Miami area and his playing against the Marlins is considered somewhat of a homecoming… only, unless he pinch-hits, won't happen until Sunday.
However, let's call this rest period what it really is, a benching. For the month of June, A-Rod is only batting .145 in 55 at-bats and is mired in an 0-for-15 slump, mostly coming at the hands of the powerful pitching arms of the Washington Nationals… and, yes, that was sarcasm if you missed it. It could be argued in this day and age and considering Rodriguez's admission of not knowing he used steroids for however long, that without the PEDs, Rodriguez won't perform up to par. Well, it certainly seems so, doesn't it?
However, in 38 games thus far, he does have nine dingers and 26 RBIs, which in a full season would put him at about 37 HRs and 105 RBIs, which aren't too shabby numbers. Personally, I don't like A-Rod and I'm a Yankees fan. Yes, I'm one of those that doesn't feel like he's earned his stripes yet and unfairly or not, I'm going to juxtapose him to the greatness of Derek Jeter, whom I've followed since day one when he played with the big club. Do I think that A-Rod is still juicing? No. Do I think he's going to be as great as he was? No. But, I also don't think he's this bad. Remember, there was a period where we can assume he wasn't on steroids or used PEDs and was still a pretty good hitter. I think right now, he's in a slump as every hitter goes through and he is just coming back from hip surgery.
But enough with the double-talk. Haven't we learned from Alex Rodriguez's preseason press conference that the double-talk doesn't work when it comes to A-Rod? He's being bench because he stinks right now. If anyone is fatigued is those of us that know about semantics and reading between the lines.

Posted by Milo Taibi Categories: Athletes, MLB, Scoreboard,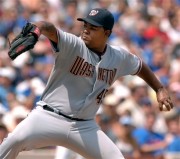 The Chicago Cubs won a laugher over the Washington Nationals on Saturday afternoon, by a score of 9-2. Aramis Ramirez homered twice, and Ryan Dempster threw 7.1 innings of one run baseball en route to the victory.
Click to continue reading Cubs Down Nats 9-2

Posted by Milo Taibi Categories: Athletes, MLB, News, Trades,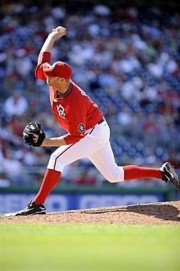 Jon Rauch will no longer be closing games, but he's going to be a part of a competitive team, the Arizona Diamondbacks. Though the D-Backs have a record at exactly .500 (50-50), they are on top in the NL West division. In exchange for Rauch, the Diamondbacks gave the Washington Nationals second base prospect Emilio Bonifacio.
"I'm extremely excited," Rauch said. "Coming over to a ball club like this who is winning their division—tied for first I believe right now. It's a good group of young and old. … I don't think it could have worked out any better."
Click to continue reading Jon Rauch Dealt To Arizona

Posted by Milo Taibi Categories: Athletes, MLB, Trades,

Ryan Langerhans has been traded for the second time this week. The Washington Nationals and the Oakland Athletics have swapped outfielders, sending Chris Snelling to the A's and Langerhans to the Nats. Two days earlier Langerhans had been traded to the Athletics from the Atlanta Braves for a player to be named later.
Click to continue reading Langerhans Traded Again
© Gear Live Media, LLC. 2007 – User-posted content, unless source is quoted, is licensed under a Creative Commons Public Domain License. Gear Live graphics, logos, designs, page headers, button icons, videos, articles, blogs, forums, scripts and other service names are the trademarks of Gear Live Inc.