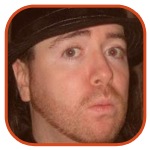 Posted by Adrien Griffin Categories: Athletes, NHL, Playoffs,
One of the worst things you can do when you have an opponent on the ropes is give them a reason to push on; a reason to keep fighting and, perhaps, a reason to snatch victory from your waiting grasp. That's exactly what the Vancouver Canucks gave to the Chicago Blackhawks on Tuesday night, dropping a 7-2 Game 4 decision in a situation in which they could have punched their ticket to the Western Conference Semi-Finals.
Click to continue reading Vancouver Canucks blow game four and sweep of Chicago Blackhawks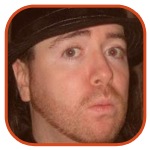 Posted by Adrien Griffin Categories: Athletes, NHL, Playoffs,
The Vancouver Canucks are facing the Chicago Blackhawks in the NHL playoffs for the third straight season. For the last two, they've lost both times in six games, and the blame has largely been placed on Canucks goaltender Roberto Luongo for collapsing in the high pressure situation. It's something that he's being dealing with for his entire career. On Wednesday night, the two teams started another series while many wondered how Luongo would hold up, and he answered the call by shutting out Chicago 2-0.
Click to continue reading Roberto Luongo blanks Chicago Blackhawks in series opener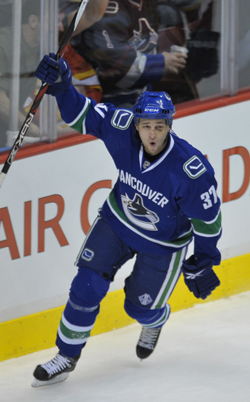 Six games? Rick Rypien was suspended for only six games? After attempting to jump into the crowd during a game against the Wild last week, Rypien will watch his Vancouver teammates from home after receiving the professional sports equivalent to a slap on the wrist. We don't know what Rypien's actual intent was in going after the fan before being pulled away, but it's not likely that he was attempting to get closer to the fan to give him a stern talking to.
Click to continue reading Rick Rypien dealt six games for attacking fan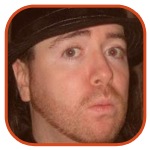 Posted by Adrien Griffin Categories: Athletes, NHL, Rumors,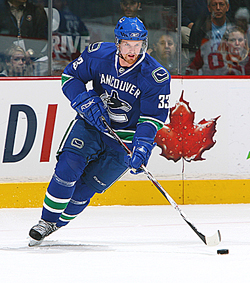 The rumor mill is at it again as word is spreading across the Internet that Roberto Luongo will not be captain of the Vancouver Canucks this upcoming season, but instead will have the captaincy stripped and handed to forward Henrik Sedin. The shift is not yet official, but it seems that the wheels are in motion and the only thing remaining to be done is the Canucks holding a press conference to announce Sedin as Vancouver's top guy.
Click to continue reading Henrik Sedin possibly to take captain's role with Vancouver Canucks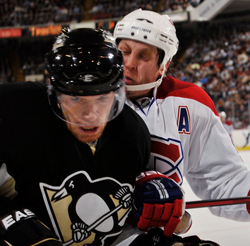 Vancouver lays an egg and Philadelphia survives to battle another game. Pittsburgh squeezes a win out of Montreal and San Jose ousts Detroit in five games. It's just more of the same incredible stories in these NHL playoffs. Regardless of who has been playing on any given night, this playoff season has not been short on storylines. As the second round of the postseason winds down, it's easy to forget that there's still a full two series left to play.
Click to continue reading Playoff ride not short on stories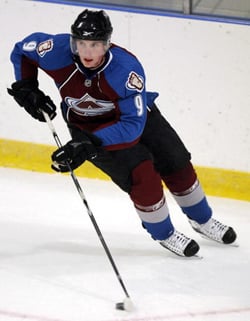 With only six days left in the NHL season, there are still four playoff spots yet to be clinched, and a lot more seeds to be finalized. The Eastern Conference is still pretty open, with Montreal, Boston, Philadelhpia, NY Rangers and Atlanta competing for three spots. We know teams one-through-seven in the Western Conference, but that final place will see the toughest competition, as all of Colorado, Calgary, St. Louis and Anaheim compete for it.
Click to continue reading The final days of the 2009-10 NHL season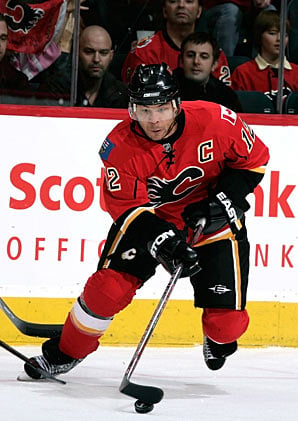 A lot of teams are counting on a Calgary Flames loss tonight. Not the least of which are the Colorado Avalanche, who welcome the Albertans into the Pepsi Center in a pivotal Western Conference match that may have a tremendous impact on the playoff standings. As it stands now, Colorado is on a three-game losing streak and are struggling to hold on to eighth place while the Flames, winners of two in a row, currently sit ninth, two points back.
Click to continue reading Calgary Flame-out will clinch two more playoff spots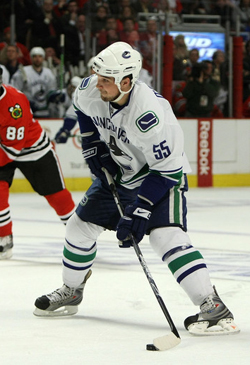 Before last night's game against the Phoenix Coyotes, Vancouver coach Alain Vigneault announced that defenseman Shane O'Brien will not be playing or practicing with the Canucks until Sunday at the earliest. Some thought the reason for his benching was because he showed up late to practice on Monday, but Vigneault says the issues extend further back. He's being given some time to think about his attitude and behavior in recent weeks, then the Canucks will reevaluate the situation and determine if O'Brien is fit for the lineup.
Click to continue reading O'Brien benched by Vigneault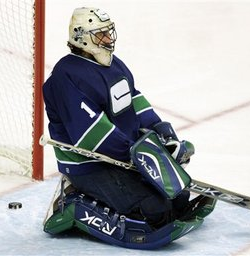 The Vancouver Canucks hit a snag in the last two weeks, dropping three of their last four games, something they haven't done since the beginning of February. Vancouver is still doing fine as far as playoff seeding goes, but the final few weeks of the season is hardly the time to go cold as ice. What's worse for the Canucks is that when they lose, then tend to lose in regulation play. They have the lowest total of OTL points in the NHL with four.
Click to continue reading Canucks don't waste any time in losing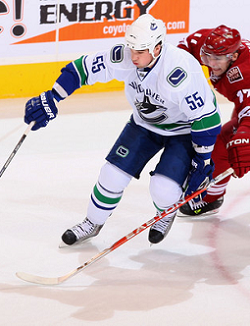 It's been a long-time coming. 42 days, 14 games in 13 cities, and 13,000 miles later, the longest road trip in NHL history is officially over. The Canucks are heading back to Vancouver for their first home game since Jan. 27 at the formerly-named Canada Hockey Place. The Canucks went 8-5-1 during the trip which, all things considered, is just about what could be hoped for from the road-weary skaters. After Wednesday's shootout loss to Phoenix, the only thing any Canuck could possibly want is a night in his own bed.
Click to continue reading Bringing the boys back home
© Gear Live Media, LLC. 2007 – User-posted content, unless source is quoted, is licensed under a Creative Commons Public Domain License. Gear Live graphics, logos, designs, page headers, button icons, videos, articles, blogs, forums, scripts and other service names are the trademarks of Gear Live Inc.