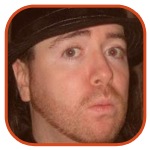 Posted by Adrien Griffin Categories: Editorial, MLB,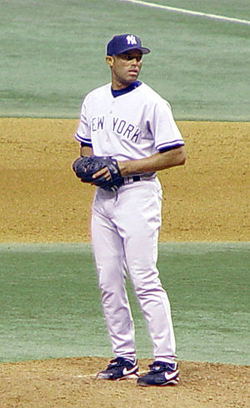 Baseball has been widely criticized in recent years for its "unbalanced" schedule. Thanks to 18 interleague games per season, teams in each league face teams in other divisions an unequal amount of times, which seems unfair since every team not in first place competes for the same Wild Card playoff berth. This makes it extremely hard for some teams to compete, especially in a division such as the American League East, which is arguably not just the toughest division in baseball, but also the toughest division in professional sports.
If you're a fan of the Tampa Bay Rays, Toronto Blue Jays, or Baltimore Orioles, you need to face a grim reality. There are 27 other teams in the majors who have a better chance at making the playoffs than your team. With money-spending powerhouses like the New York Yankees and Boston Red Sox, teams with smaller payrolls need a lot more to go "right" for them in order to compete. A lot of people argue this with the fact that the Rays made it all the way to the World Series in 2008, but face it – that was the only AL East team in the last 11 seasons who were not the Yanks or Sox to make it into the playoffs, and it was also the first time in franchise history that the Rays had a winning record.
The Toronto Blue Jays have had six winning records in the last 11 years, but have only finished better than third once. With an 86-76 record last year, they actually finished in fourth place in the AL East. It took the Los Angeles Dodgers 84 victories to win the NL West by two full games. The Orioles haven't been as fortunate. Ever since Cal Ripken Jr. left town, the O's haven't finished with more than 78 wins and have only reached as high as third place once.
It's very likely that the AL East has three or four of the best teams in the league, but only two can get into the playoffs. The only way to make it fair – to give the four best teams a chance to be in the playoffs – is to eliminate divisional play. But we all know that isn't going to happen. At the very least, balancing the schedule and eliminating interleague play would give every team a chance to face every other team an equal amount of times, giving value and fairness to the always important Wild Card team. But while baseball stands to make money by sending the Yankees and the Red Sox to any city in the majors, don't hold your breath.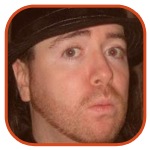 Posted by Adrien Griffin Categories: Athletes, MLB,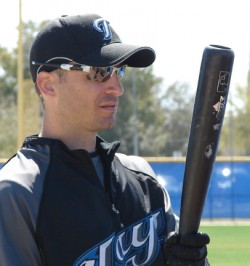 It's no secret that on-base percentage is a stat on the rise – literally. It's a cycle. The more a player can get on base, the more his OBP goes up, the more he'll play, the more you'll love him. One of the most effective ways to differentiate between batting average and on-base percentage is to look at the walks. In the American League alone, the list of walk leaders goes Jason Bay (71), Carlos Pena (67), Nick Swisher (65), and Marco Scutaro (64). Wait, Marco who?
Scutaro, the starting shortstop for the Toronto Blue Jays this year is having a season like no other he's had before, and he has the regular playing time to thank for it. His ability to take pitches has earned him a spot in the everyday lineup, which has earned him more walks. He does just about everything you want a leadoff man to do, and he does it well.
While his individual stats are average at best, he sits near the top of many leader boards for stats that help contribute to team wins, including walks, runs (75), OBP (.389), total bases (179) and strike outs (51). His ability to do the small things has helped the Blue Jays hover around the .500 mark in a season where their pitching staff has been plagued by injuries and the big bats have come up small. He and All-Star Aaron Hill have also combined to create one of the most effective middle infields in baseball this year.
The fact is that teams are made up of two kinds of players: Marco Scutaro's, and everybody else. There are too many players who play for the individual stats, and it is history's fault that the emphasis is placed on those numbers. Big name sluggers come and go. Team players win World Series.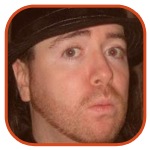 Posted by Adrien Griffin Categories: Athletes, MLB, Trades,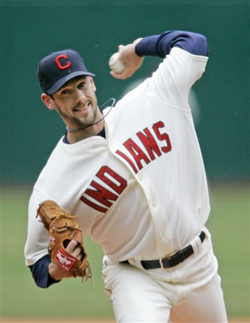 So the Philadephia Phillies have dropped out of the Roy Halladay sweepstakes with the acquisition of 2008 AL Cy Young award winner Cliff Lee from the Cleveland Indians. For those that don't know, Halladay finished second in voting to Lee in 2008. While Lee finished with a 22-3 record with a 2.54 ERA in 2008 to Halladay's 20-11 with a 2.78 ERA, you just need to take a closer look at the stats that a pitcher actually has control over to see that the Phillies may actually have settled for what should have been second place. Halladay out-pitched Lee in almost every category, including innings pitched (Halladay's 246.0 to Lee's 223.1), strikeouts (206 to 170), WHIP (1.05 to 1.11), complete games (nine to four), and shut outs (four to two).
The fact is that a win-loss record is as much a result of a pitcher's effectiveness as it is the team behind him. A pitcher can record a win even if they pitch terribly, just as long as their team picks him up. A pitcher can also get a loss while pitching fantastically. Halladay is 1-1 in his last three starts with just seven runs of support in those games. He should easily be 3-0. It was the same story last year as three of Halladay's nine complete games last year counted among his 11 losses on the season due to terrible run support from the offense. Give those fantastic performances back to Halladay and his record all of a sudden is 23-8. Is that worthy of the Cy Young?
There are so many "pitcher" statistics that a pitcher can't control. Hits against a pitcher is one example. How many times have you seen a blooper go for a hit? That counts against the pitcher, despite the fact that he more than likely crossed up the hitter. How about that ERA? As soon as the ball leaves the pitcher's hand, his job is over. Aside from the home run, earned runs against is more a measure of how effective the defense is behind the pitcher. The pitching stats that count should be strike outs, walks, and home runs, among a few others. Those categories are one-on-one battles between a pitcher and a hitter, which is exactly what every pitch is. Once a hitter puts a ball in play, the battle is over, regardless of where the ball lands. If the ball lands over the fence, then you can just say the hitter won that battle.
There shouldn't be a debate about this. Halladay is better than Lee. The only thing that makes sense about the Phillies actually getting Lee is that the Blue Jays were asking too much and the Phillies weren't willing to pay it. But since the beginning, Jays GM J.P. Riccardi said he wouldn't make a deal unless the other GM walked away thinking he overpaid, and he stuck to that. And in case you still don't believe that the Phillies settled for second best, know that in 2008 Halladay became just the second pitcher in history to record more than 200 strikeouts and less than 40 walks in a season. That should convince you.
© Gear Live Media, LLC. 2007 – User-posted content, unless source is quoted, is licensed under a Creative Commons Public Domain License. Gear Live graphics, logos, designs, page headers, button icons, videos, articles, blogs, forums, scripts and other service names are the trademarks of Gear Live Inc.