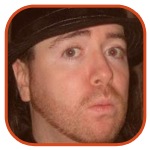 Posted by Adrien Griffin Categories: Athletes, Front Office, MLB,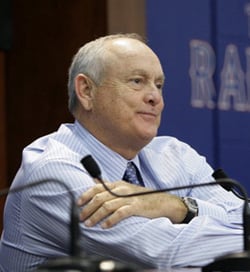 The Texas Rangers are having a pretty good season this year. The last time you probably heard somebody say that was in 1999 when the Rangers were swept by the New York Yankees in the American League Divisional Series. Since then, the Rangers plummeted in the ranks of the AL West and have slowly been climbing to get out of it. The latest chapter of Rangers history began yesterday when Nolan Ryan outbid Mark Cuban to become the newest owner of the recovering franchise.
Click to continue reading Nolan Ryan outbids Mark Cuban for the Texas Rangers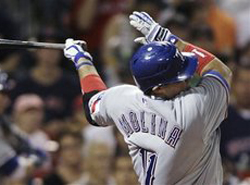 Bengie Molina made baseball history on Friday in just his ninth game wearing a Texas Rangers uniform since being traded away from San Francisco last month. Molina hit for the cycle in an 8-4 Rangers win over the Boston Red Sox and became just the eighth player – and first catcher – in major league history to do so with a grand slam as part of his box score. With all of the good things that can already said about him, it's hard to believe that his Friday night feat didn't win over the Ranger fans.
Click to continue reading Bengie Molina hits for the MLB cycle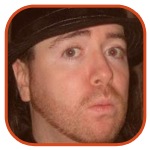 Posted by Adrien Griffin Categories: Athletes, MLB, Trades,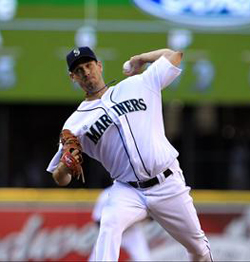 Cliff Lee should just stop unpacking. With yesterday's trade to Texas, Lee will now pitch for his fourth team in the last two seasons. The Mariners are clearly waving the white flag, which is obvious by the fact that they traded Lee before the break and even more so because they traded their best pitcher to a team in their own division. When it's all said and done, 2010 will only be a disappointing season for the Mariners and their fans.
Click to continue reading Cliff Lee traded to the Texas Rangers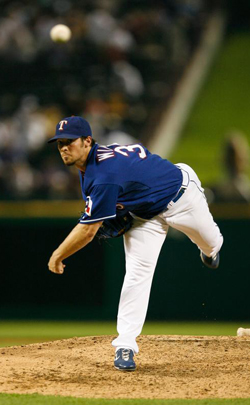 The Texas Rangers are making headlines this season, and closer-turned-starter C.J. Wilson is no small part of that. While his team sits atop the American League West with a three-and-a-half game lead over the Angels – the largest lead of any division in baseball – Wilson has settled into the starting rotation nicely after being Texas' ninth-inning man for the last three years. With half the season come and gone, the team will now look to him to further solidify their hold in the AL West as they try to make the playoffs for the first time since 1999.
Click to continue reading Wilson does it all and makes curly fries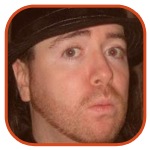 Posted by Adrien Griffin Categories: MLB,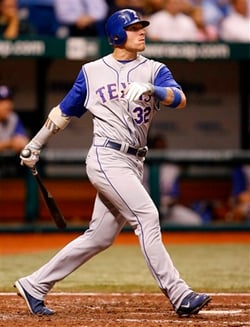 There is no division is baseball quite as hot as the American League West is right now. While the three-and-a-half game margin between the first-place Texas Rangers and second-place LA Angels is the widest gap of any playoff race, the Rangers themselves are 8-2 in their last ten games, the Halos and last-place Mariners are 7-3. While the final team is only 5-5 over their last 10, the Athletics are riding a four-game win streak which is the longest current wining streak in the majors.
Click to continue reading AL West besting the rest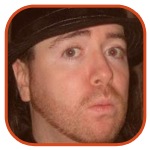 Posted by Adrien Griffin Categories: MLB, Playoffs,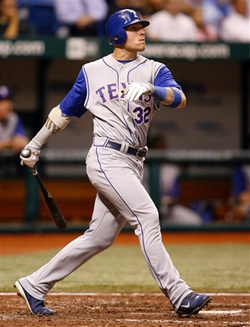 Three days ago, the Texas Rangers sat in the basement of the American League West division with an 10-12 record. As of Monday, with a weekend sweep of the Mariners, they're in first place. A 13-12 record is no better than third place in four of the other five divisions in baseball. While the season is still young, if this trend continues, it looks like there will be several teams who fall short of a Wild Card spot missing the postseason in favor of a division winner hovering around .500.
Click to continue reading Teams playing five-hundred ball should not be in the postseason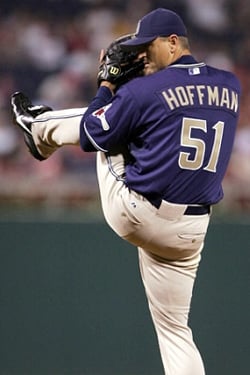 How long into a season should a team wait before considering a change? Well, if you're a fantasy team owner, you've probably already made a deal or two. If you were an MLB general manager, when would you think a change is appropriate? We're into week two of this young season, and already there are dozens of players suffering through midseason-worthy slumps. Whether Spring Training wasn't long enough or the players are just overwhelmed, they need to shape up and do so quickly.
Click to continue reading Slow starts may be costly for big leaguers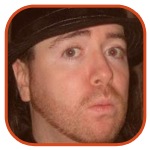 Posted by Adrien Griffin Categories: MLB,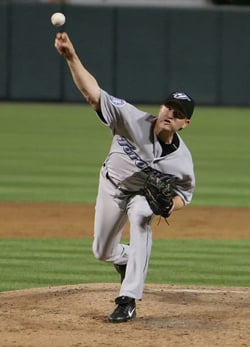 Is there a team with more to prove than the Toronto Blue Jays? Before the season began a week ago, many already wrote the Jays off as the basement dwellers in the American League East. Six games into the season, they own sole possession of first with a 5-1 record after taking two from Texas to begin the road trip and following that up with a sweep of Baltimore, who were supposed to have leapfrogged the Jays in sheer talent. The Jays sent a message to the nation by winning their fifth straight.
Click to continue reading Blue Jays turning heads with fifth straight win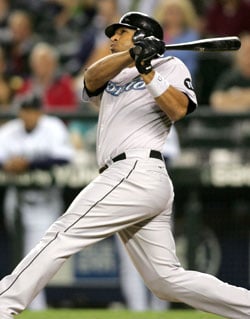 Vernon Wells, Toronto's highly overpaid All-Star center fielder is already 20 percent of the way to matching his home run total from 2009. With a pair of big bombs against Texas' Dustin Nippert and Darren Oliver on Wednesday night to go along with his Opening Day blast to ruin Scott Feldman's start gives him three homers in the first two games of the season. In 158 games last year, he only managed to reach a total of 15.
Click to continue reading Toronto's Wells on pace for 243 homers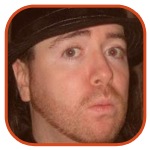 Posted by Adrien Griffin Categories: Editorial, Front Office, MLB, Rumors,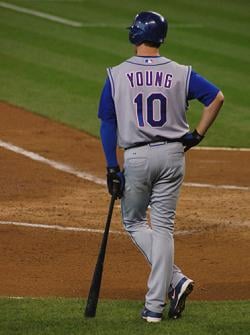 At 87-75, the Texas Rangers finished second in the AL West, a distant 10 games behind the Los Angeles Angels. Their division is one of the stronger divisions in baseball. The Rangers' record against teams in their own division was 30-27. They went 21-19 against the AL Central and 27-20 against the tough AL East division; the only team they had a losing record to was the New York Yankees. The Rangers also finished 9-9 in Interleague play. How does a team who does this well finish so poorly?
Click to continue reading Texas Rangers are toeing the line
© Gear Live Media, LLC. 2007 – User-posted content, unless source is quoted, is licensed under a Creative Commons Public Domain License. Gear Live graphics, logos, designs, page headers, button icons, videos, articles, blogs, forums, scripts and other service names are the trademarks of Gear Live Inc.