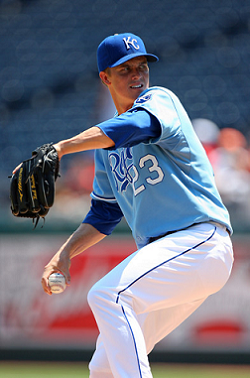 The woes of Zack Greinke are nauseating. The 2009 AL Cy Young Award winner, who finished last season with a 16-8 record and a miniscule 2.16 ERA, is having more than his share of troubles finding his name in the win column of the morning papers. The Kansas City Royals have already fallen 8.5 games back in the AL Central with an 11-17 record, and not even their star right-hander has been able to limit the damage in support of his club.
Click to continue reading Greinke's sorry start to the new year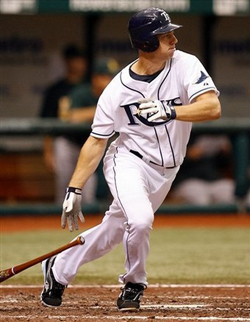 Ben Zobrist is every coach's almost-dream player. He plays a number of positions, can hit for power, and isn't afraid to take a walk. His average and speed leave something to be desired, but for the man nicknamed "Zorilla" by Tampa Bay coach Joe Madden, Zobrist's skill set is everything to be desired in a player who wears the name "Rays" across his chest. At 28 years old, Zobrist enters the 2010 season with the Rays with high hopes and even higher expectations.
Click to continue reading Tampa Bay's Zobrist is crucial to success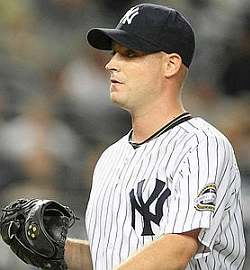 Chad Gaudin will be moving clear across the country. After being released by the New York Yankees on Thursday, the right-handed pitcher reached an agreement with Oakland worth $700K. Gaudin, who was primarily a starter with the Yankees in 2009 will likely end up as part of the A's bullpen as many of their current hurlers are sidelined with various injuries. This is a good pickup for the A's as Gaudin can be used as both a starter and reliever, based on where he's needed most.
Click to continue reading A's pick up Gaudin from Yankees trash bin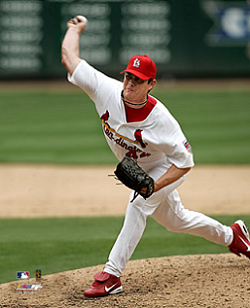 Jason Isringhausen has 293 career saves. He got his first one in 1999 and has been collecting them like stamps ever since. Isringhausen is now a free agent, and is looking for a club to call home. He's looking for a team whose bullpen needs some help finishing out games as he continues towards a career milestone 300. These two things are not mutually exclusive, and despite some recent arm injuries, Isringhausen may be exactly what some teams are looking for in 2010.
Click to continue reading Isringhausen's quest for 300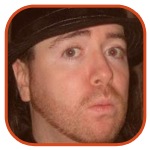 Posted by Adrien Griffin Categories: Athletes, Editorial, MLB,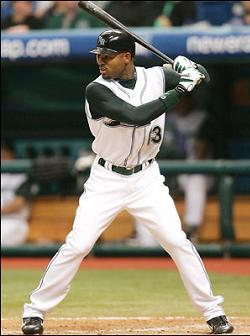 The Tampa Bay Rays were unable to reach an agreement for a contract extension with starting left fielder Carl Crawford last week, and the two sides have decided to hold off on further discussions until after the season. While this decision probably doesn't make Rays fans happy about the future of their star outfielder, Crawford is certainly within his rights to not want to create a distraction for himself or his team for the upcoming 2010 season.
Click to continue reading Crawford, Rays don't reach deal on contract extension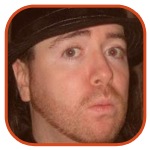 Posted by Adrien Griffin Categories: Athletes, Editorial, Kudos, MLB,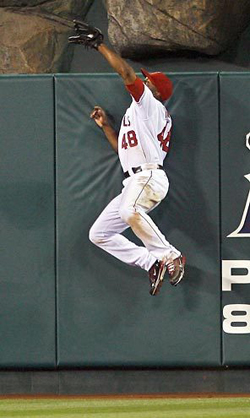 The American League Silver Slugger Award winners were announced recently, and six of the nine selections came out of the East, which further goes to show just how powerful – literally – this division is. The New York Yankees had repeat winners in Mark Teixeira at first-base and Derek Jeter at short. The Boston Red Sox's Jason Bay was honored with his first, the Tampa Bay Rays' Evan Longoria at third, and the Toronto Blue Jays each had first-timers with Aaron Hill at second and Adam Lind as the designated hitter. The rest of the league squeaked in Joe Mauer, catcher for the Minnesota Twins with his third, and Ichiro Suzuki from the Seattle Mariners and Torii Hunter from the Los Angeles Angels in outfield, with their third and first, respectively.
Click to continue reading AL Silver Sluggers announced with few surprises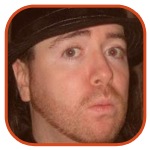 Posted by Adrien Griffin Categories: Athletes, Championship, Editorial, MLB, Playoffs,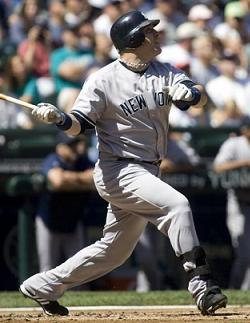 Congratulations to Eric Hinske, who won his second World Series ring. Well, to say he "won" it might be a stretch. More appropriately, he was a part of a second World Series-winning team. This was also Hinske's third appearance in the Fall Classic in the last three years, all with different American League East teams. The good fortune of teams with Hinske on their roster seems to know no bounds. He won the 2002 American League Rookie of the Year Award with the Toronto Blue Jays before suffering a broken bone in his hand. After several years of spot-filling, Hinske was traded to the Boston Red Sox late in 2006, where "Good Luck" Hinske became a new phenomenon.
Click to continue reading Fortune Telling with Eric Hinske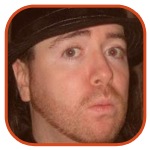 Posted by Adrien Griffin Categories: Editorial, MLB,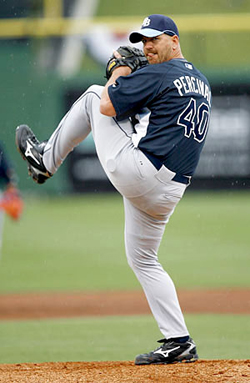 Yesterday, the Tampa Bay Rays dropped their 11th straight game, one of the longest losing streaks for any team in 2009. These are the same Tampa Bay Rays whose bandwagon everybody jumped on after a successful run to the World Series last year. The Rays took those fans for a ride this year, and many thought that the team would be a force to be reckoned with; that their minuscule payroll would be able to match the Boston Red Sox or the New York Yankees. Boy, were those people wrong.
The Rays of '09 are just another name in the bunch. Sure, the Rays aren't going to lose 90 games this year like they had every season prior to 2008, but they're certainly not the same team that they were a year ago. With neighbors like the Red Sox and Yankees in their division, 90 wins will never be good enough, and the Rays certainly aren't going to win 90 games this year. If they continue at the pace they've had for the past month or so, they'll be lucky to finish with a second .500 season.
Click to continue reading The Tampa Bay Rays have proved nothing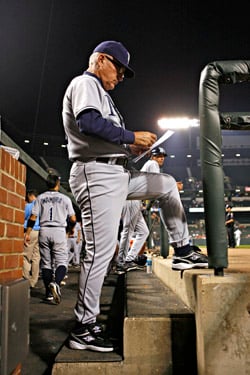 For Joe Maddon, manager of the Tampa Bay Rays, chemistry is not just a physical science. It is a collective state of mind shared by 25 players who work towards a common goal. For the Tampa Bay Rays of 2008, that goal was almost achieved. Everybody expected another season of mediocrity, but a perfect storm of reasons, including career years from a consistent starting lineup and rookie campaigns among the best in recent seasons lead to a World Series appearance for the club widely considered to be the laughing stock of the American League East.
"I'm a big believer in team chemistry," said Maddon. "I'm a big believer that it can be created. It's not just a residue of winning all the time." No kidding. When it came to the Rays, whom the baseball world knows well had never had a .500 season prior to 2008, losing was a way of life. High draft picks and low expectations were the norm. American League pennants and World Series appearances were about as realistic as snow falling outside of Tropicana Field.
Click to continue reading Chemistry and Baseball with Joe Maddon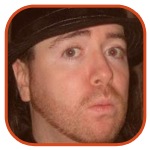 Posted by Adrien Griffin Categories: MLB,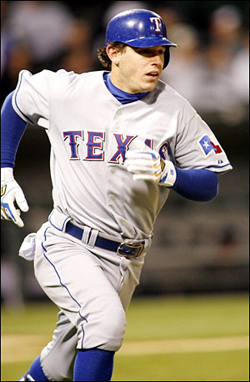 Thank goodness. It's about time somebody from outside the American League East was holding the AL Wild Card spot. And with a 4-3 win, the Texas Rangers took two out of three from the Boston Red Sox, who went into this weekend with the elusive fourth playoff position, just ahead of Texas and the Tampa Bay Rays. Since 2003, only one team outside of the AL East has won the Wild Card slot, the 2006 Detroit Tigers. The Red Sox themselves have won four of the last six, while the Yankees won one in 2007.
Click to continue reading A Breath of Fresh Air for the AL Wild Card
© Gear Live Media, LLC. 2007 – User-posted content, unless source is quoted, is licensed under a Creative Commons Public Domain License. Gear Live graphics, logos, designs, page headers, button icons, videos, articles, blogs, forums, scripts and other service names are the trademarks of Gear Live Inc.