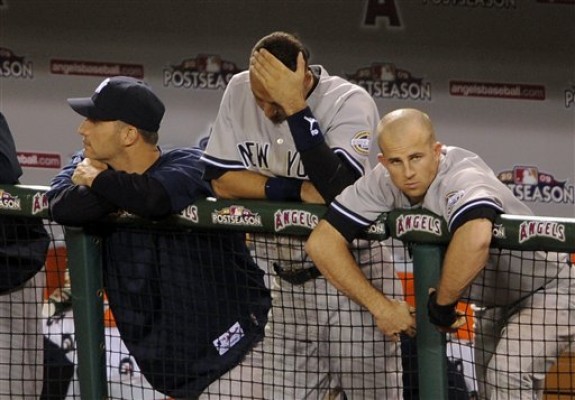 It ain't over 'til the fat lady sings; or in the case of the ALCS, Frank Sinatra. The Los Angeles Angels managed to hold off elimination by beating the New York Yankees and sent the series back to New York. However, regardless of a Yankee win or loss in game five, the Bronx Bombers were going home to New York. But because they lost, they now have to play at least one game over the weekend. Assuming they do win game six or seven against the Angels, will this tire out the Yankees before the Phillies come into The Big Apple for Wednesday's World Series debut? Absolutely not.
Click to continue reading Losing was just what the Yankees Needed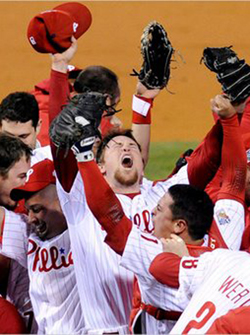 They did it again. The Philadelphia Phillies are going back to the World Series, and they punched their ticket to The Show by doing the exact same thing they did in 2008 – by beating the Los Angeles Dodgers in five games. The only difference between this year and last is that the Phillies' opponents in 2009 will not be the star-struck Tampa Bay Rays.
Click to continue reading Philadelphia Phillies Hope History Repeats Itself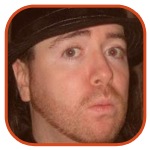 Posted by Adrien Griffin Categories: Championship, Editorial, MLB, Playoffs,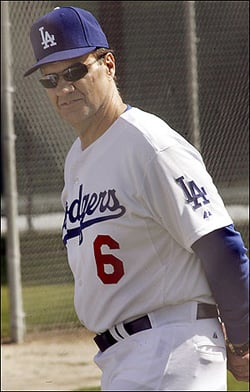 What could be better for Major League Baseball than this year's final four? The Los Angeles Dodgers, Los Angeles Angels, Philadelphia Phillies, and New York Yankees continue the road to the World Series begins Thursday night, and regardless of whom defeats whom, fans around the nation stand to win. One of four World Series scenarios awaits, and whichever it may be, it's guaranteed to be excellent.
Scenario #1: Los Angeles Dodgers vs. Los Angeles Angels. A true 'Battle of California'. While not very appealing to those on the Eastern Seaboard, there is some anticipation and excitement to be found in the City of Angels. These two teams have a lot to prove, and there would be a lot more at stake than just a set of World Series rings; as any local bandwagon jumper would be sure to buy a hat or two based on who is left standing.
Click to continue reading The Fall Classic is bound to be a classic indeed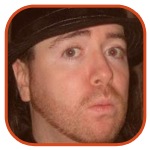 Posted by Adrien Griffin Categories: Athletes, Editorial, MLB, Playoffs,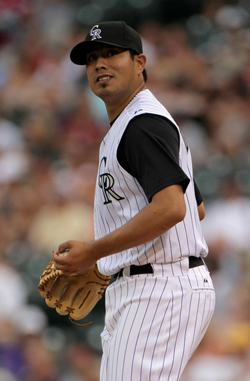 Through the first two games of the NLDS, the Colorado Rockies have a lot of questions that need answers. How do they keep Ryan Howard and Raul Ibanez off the base paths? How do they relieve an already taxed rotation? How do they give themselves the best chance to win? The answer to all of those questions is Jorge De La Rosa.
De La Rosa strained his left groin in his final start of the season against the Los Angeles Dodgers on October 3rd, in a game where he was hurling a gem. He had faced the minimum nine batters through the first three innings before leaving with the injury that has kept him sidelined since. He claimed that he's ready for the NLDS, but skipper Jim Tracy hasn't officially made his decision on which arm he'll put on the mound in Game 4 against the Phillies.
Click to continue reading Let Jorge De La Rosa Pitch Already!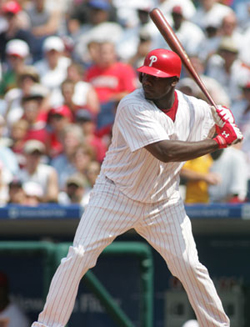 With the Minnesota Twins and Detroit Tigers extra-inning division game nail-biter in the books, we now know the eight playoff teams. With that, here's a Gear Live exclusive detailing exactly what is going to happen in each respective league in the 2009 MLB playoffs. Some may shock you, but it's all true, so pay attention.
In the National League, the St. Louis Cardinals and their best three-man rotation in baseball, led of course by Chris Carpenter and his near-unanimous "Comeback Player of the Year" award; will make short work of the Los Angeles Dodgers lineup. The St. Louis starters will each flirt with perfection, but L.A. will manage to score three measly runs in the three game series; one per game. Each run will be come via a solo blast by Manny Ramirez, still trying to show the baseball world that he can ruin anything special that baseball has to offer. The other series will be much the same, with the Philadelphia Phillies starting Cliff Lee in three games against the Colorado Rockies, just to see if he can finally prove that he actually is better than Roy Halladay. He'll win two, but it will take a group effort for Philadelphia to clinch the divisional series.
Click to continue reading The 2009 MLB Playoffs Exposed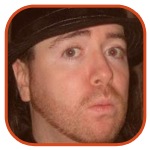 Posted by Adrien Griffin Categories: MLB, News, Playoffs,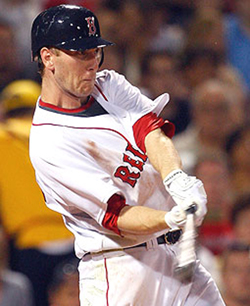 September is here, and so the home stretch for the 2009 MLB season is upon us. The playoff races will take center stage in sports media, but for the first time in years, the races look as if they might be over before they really get started. Going into Wednesday night's action, the closest pennant race was the American League Central, where the Detroit Tigers hold a 3.5 game lead over the Minnesota Twins, who, when it comes to playoff races, are a pathetic two games above .500. In the Central's National League counterpart, the St. Louis Cardinals have already all-but-clinched the division as they hold a 10.5 game lead over the Chicago Cubs. It would take a colossal turn of events for the Cards to miss the playoffs in 2009.
Click to continue reading The So-Called Pennant Races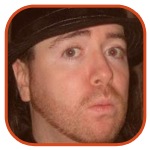 Posted by Adrien Griffin Categories: Athletes, MLB, Trades,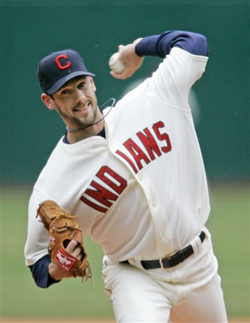 So the Philadephia Phillies have dropped out of the Roy Halladay sweepstakes with the acquisition of 2008 AL Cy Young award winner Cliff Lee from the Cleveland Indians. For those that don't know, Halladay finished second in voting to Lee in 2008. While Lee finished with a 22-3 record with a 2.54 ERA in 2008 to Halladay's 20-11 with a 2.78 ERA, you just need to take a closer look at the stats that a pitcher actually has control over to see that the Phillies may actually have settled for what should have been second place. Halladay out-pitched Lee in almost every category, including innings pitched (Halladay's 246.0 to Lee's 223.1), strikeouts (206 to 170), WHIP (1.05 to 1.11), complete games (nine to four), and shut outs (four to two).
The fact is that a win-loss record is as much a result of a pitcher's effectiveness as it is the team behind him. A pitcher can record a win even if they pitch terribly, just as long as their team picks him up. A pitcher can also get a loss while pitching fantastically. Halladay is 1-1 in his last three starts with just seven runs of support in those games. He should easily be 3-0. It was the same story last year as three of Halladay's nine complete games last year counted among his 11 losses on the season due to terrible run support from the offense. Give those fantastic performances back to Halladay and his record all of a sudden is 23-8. Is that worthy of the Cy Young?
There are so many "pitcher" statistics that a pitcher can't control. Hits against a pitcher is one example. How many times have you seen a blooper go for a hit? That counts against the pitcher, despite the fact that he more than likely crossed up the hitter. How about that ERA? As soon as the ball leaves the pitcher's hand, his job is over. Aside from the home run, earned runs against is more a measure of how effective the defense is behind the pitcher. The pitching stats that count should be strike outs, walks, and home runs, among a few others. Those categories are one-on-one battles between a pitcher and a hitter, which is exactly what every pitch is. Once a hitter puts a ball in play, the battle is over, regardless of where the ball lands. If the ball lands over the fence, then you can just say the hitter won that battle.
There shouldn't be a debate about this. Halladay is better than Lee. The only thing that makes sense about the Phillies actually getting Lee is that the Blue Jays were asking too much and the Phillies weren't willing to pay it. But since the beginning, Jays GM J.P. Riccardi said he wouldn't make a deal unless the other GM walked away thinking he overpaid, and he stuck to that. And in case you still don't believe that the Phillies settled for second best, know that in 2008 Halladay became just the second pitcher in history to record more than 200 strikeouts and less than 40 walks in a season. That should convince you.

Posted by Milo Taibi Categories: Athletes, MLB, Scoreboard,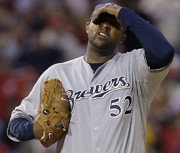 Thanks in part to a lousy showing from starting pitcher C.C Sabathia, the Milwaukee Brewers lost their second consecutive game in the NLDS round of the 2008 MLB playoffs. Now down two games to none, the Brewers must win three games in a row to advance to the NLCS.
"I don't think starting on three days' rest had anything to do with it," Sabathia said on the outing. "I just didn't make pitches when I needed to."
Click to continue reading Phillies Put Brew Crew On Brink Of Elimination

Posted by Milo Taibi Categories: Athletes, Editorial, MLB, News,

The 56,227 fans in attendance Monday at the New York Mets home opener feasted on Jimmy Rollins for his comment that the Philadelphia Phillies were the "team to beat." Despite such strong words Rollins went 0-3 in four at-bats, and committed a crucial error in the eighth inning to keep the bases loaded with just one out. Loud chants of "Jimmy Rollins!" and heavy booing were frequent whether he was at the plate or in the field. A seven run eighth inning would lead to a decisive 11-5 Mets victory.

Click to continue reading Rollins Eats Words In Mets Home Opener
© Gear Live Media, LLC. 2007 – User-posted content, unless source is quoted, is licensed under a Creative Commons Public Domain License. Gear Live graphics, logos, designs, page headers, button icons, videos, articles, blogs, forums, scripts and other service names are the trademarks of Gear Live Inc.