Posted by Dennis Velasco Categories: Athletes, NBA, News,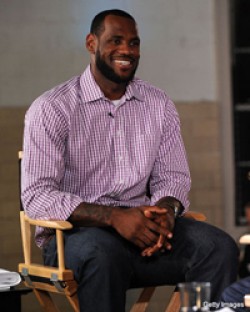 LeBron James has decided to join his Team USA and fellow 2003 NBA draftees, Dwyane Wade and Chris Bosh, down in South Beach to play with the Miami Heat. The trio of perennial NBA All-Stars will look to win what only Wade has, an NBA title ring, for the next five years at the very least. James, after much speculation that had him going to the Chicago Bulls, New York Knicks, New Jersey Nets, and staying with the Cleveland Cavaliers, made his choice known on ESPN Thursday night in a program called, The Decision. It's generally thought that the execution of LeBron's selection was poor in taste as it just fed more into the hype that most people were already sick of anyway. However, there is no questioning LeBron's appeal and general curiosity about where he would play. Rest easy, it's the Heat.
Read More

| Yahoo! Sports

Posted by Dennis Velasco Categories: Athletes, NBA, News, Playoffs,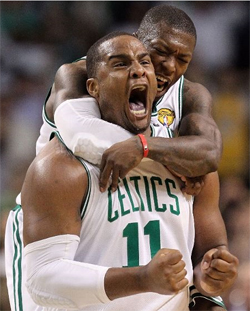 The Boston Celtics came back after defeat yet again in this NBA Finals series, beating the Los Angeles Lakers 96-89 in Game Four. The Celtics were led by Glen "Big Baby" Davis who has performed postseason heroics previously during the Celtics 2008 NBA Finals run and Nate Robinson, who has never been to the NBA Finals during his up-and-down experience with the New York Knicks. Both Davis and Robinson came off the bench, providing a spark that undoubtedly propelled the Celtics to victory. The duo combined to score 30 points with Davis getting 18 points and Robinson, 12 points. They shot 11-for-18 from the field and were the heroes of tonight's game. Game Five goes down Sunday night on ABC at 8PM ET.
Read More

| Yahoo! Sports

Posted by Dennis Velasco Categories: Athletes, Front Office, NBA, Rumors,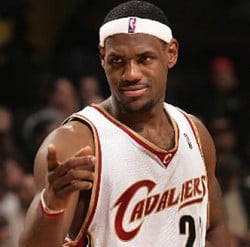 Well, take heart Cleveland Cavaliers fans, LeBron James has finally spoken about his upcoming NBA free agency and the incumbent team has the edge to re-sign The King. James spoke with CNN's Larry King on Tuesday for an interview to appear on Friday, saying, "... you know, this city, these fans, I mean, have given me a lot in these seven years. And, you know, for me, it's comfortable. So I've got a lot of memories here. And—and so it does have an edge." This may dampen the spirits of the New York Knicks who have laid it all on the line, suffering through two bad and almost wasted seasons under the current regime of Donnie Walsh and Mike D'Antoni. The Knicks have purposely traded assets to get under the NBA salary cap in order to sign LeBron and one of the other big NBA free agents - Dwyane Wade, Chris Bosh, Joe Johnson amongst others. If James does in fact sign with Cleveland, many teams such as the Chicago Bulls and New Jersey Nets, teams with legitimate shots to sign LeBron will need to move on. For the Knicks, however, how would they?
Read More

| ESPN

Posted by Phil Partington Categories: Fantasy, NBA,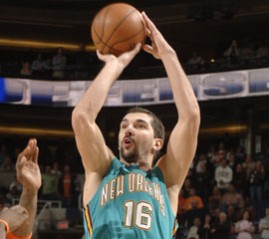 One month of the 2009-2010 NBA season is nearing an end and the rabid excitement of many fantasy basketball team owners has calmed a bit, which is why now is the perfect time to grab those waiver wire steals. There are several factors that can suddenly change the stripes of a fantasy player, including injuries to other players, trades, and other changes in circumstances. Here are players to nab if they're still available in your league's waiver wire or free agent listings:
Peja Stojakovic, New Orleans Hornets
Need three-point shooting? Peja's sunk 15 treys in the last three games. With Chris Paul out for a month, Peja's trying to be more of a leader and is getting more shots as a result. He barely gets any turnovers and usually shoots solid percentages, so go ahead and grab him if he's available.
Dahntay Jones, Indiana Pacers
Jones has earned a spot in the starting rotation and the return of Troy Murphy shouldn't hurt his minutes at all. Murphy's return will probably have more of a negative effect on center Roy Hibbert's minutes. Jones is a do-it-all forward, almost like a poor man's Danny Granger. In the last four games, he's averaged 19.5 ppg, 4.5 rbpg, 2.0 spg, and 1.8 bspg, while shooting 51% from the field.
Darren Collison, New Orleans Hornets
Collison is a rookie and he hasn't collected as many threes or steals as one might want in a point guard, but in Chris Paul's absence, he's been solid, averaging 15.0 ppg and 7.0 apg with low turnovers, while shooting 94% from the line in four games. He should only get better as he gains more and more confidence as the team's starting point guard.
Click to continue reading December 2010 NBA Fantasy Waiver Steals

Posted by Phil Partington Categories: Athletes, Editorial, NBA,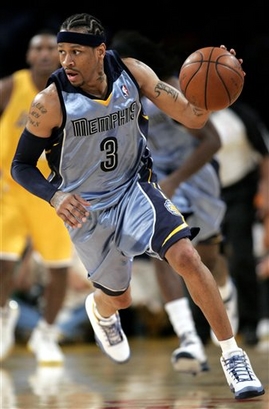 Allen Iverson may have had the biggest drop-off of any player in recent years. Just a season and a half ago, Iverson was having a superstar season by statistical standards, averaging 26.4 ppg, 7.2 apg, while shooting nearly 46% from the field and nabbing 2.0 spg. The following year, he looked more than human. The season after that nobody wanted him at all. The question on many fans' minds is what happened to Allen Iverson?
There are a couple of theories that might give indication to Iverson's recent struggles.
The Ball Hog Theory
Consider that Iverson is a volume shooter. This means that in order to be effective, AI needs to have the offense flow through him and he needs to be able to take a lot of shots. Some players are able to be effective even if they don't get a lot of touches by moving without the ball, setting up teammates, setting off screen picks, going for offensive rebounds. Allen Iverson is not one of these players. On the Denver Nuggets, he was paired with another player like this in Carmelo Anthony. While the two were able to boost their personal stats, this didn't really help the team win, as few other players got involved in the offense. When Iverson was traded to the Detroit Pistons, a team that was accustomed to playing "team" basketball, Iverson naturally didn't fit in with his style of dominating the ball. Therefore, he lost about five minutes of playing time per game and he was never able to adjust to a team that didn't want to rely solely on his quickness to get baskets. Consider that in Philadelphia, where Iverson had several years of success, the system was basically tailored to him. While the team was built to be a defensive team, the objective was to let him control the offense. That meant, surrounding Iverson with big men who could collect offensive rebounds and sharpshooting wing men who could hit the open shot when the defense collapsed on a penetrating AI. It may not be coincidence that the Denver Nuggets suddenly surged after trading Iverson for Chauncey Billups.
Click to continue reading The Fall of Allen Iverson

Posted by Phil Partington Categories: Athletes, Editorial, NBA,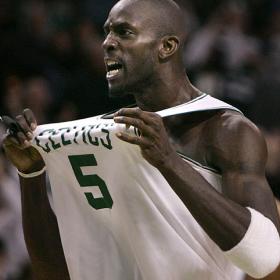 Atlantic Division Preview
The casual NBA fan may not recognize the new look of the league with so many players packing their bags and moving to different cities. It's almost as if the basketball gods took the names of every NBA player, placed them in a box and shook the box wildly before reassigning those names to new rosters. Who would have thought Shaquille O'Neal and LeBron James would pair up; that Rasheed Wallace would don a Celtics uniform; that Hedo Turkoglu would leave the Eastern Conference defending champion Orlando Magic for the Toronto Raptors? Many big-named players have gravitated to veteran teams with better chances of winning an NBA title, which creates opportunities for many young, up-and-comers to have breakout seasons. While it's too early to tell which teams will surprise and which will disappoint, it's apparent that NBA fans are in for a roller coaster season, filled with intriguing stories and exciting twists.
Click to continue reading 2009-2010 NBA Atlantic Division Preview
© Gear Live Media, LLC. 2007 – User-posted content, unless source is quoted, is licensed under a Creative Commons Public Domain License. Gear Live graphics, logos, designs, page headers, button icons, videos, articles, blogs, forums, scripts and other service names are the trademarks of Gear Live Inc.