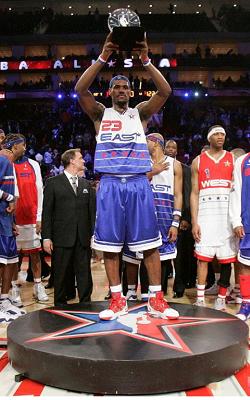 We're nearing that point of the year where people begin to think about the All-Star games and the Pro Bowl. Millions of fans worldwide are sending in their votes for who they would like to see in the spotlight. It is only because of the 2010 Winter Olympics that the NHL is not having an All-Star game this season, but their selection process is similar to the other major sports. The fan-selection process is highly contested by many who argue that the fans lack the proper dedication to vote for the "true" stars in sports. But which fans are right?
Click to continue reading Voting for the All-Star Games

Posted by Phil Partington Categories: Editorial, NBA,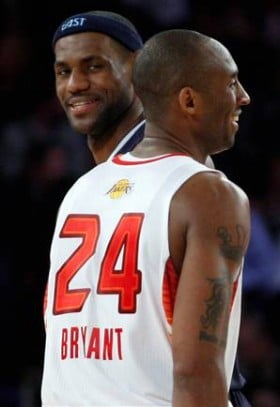 Fan voting is a major folly of the NBA All-Star Game. Each year, NBA fans are allowed to vote to determine which players start in the esteemed game. The problem with this format is that 1) fans on the whole don't know squat about which players actually deserve the honor, and 2) fans are biased. Since online voting has been allowed, Chinese players, such as Yao Ming, have had an unfair advantage due to their huge popularity in China. This leads to a tainted All-Star Game, where, in all likelihood Yao may be voted in as the starting center for the Western Conference, despite not playing in one single game this season to injury.
With that in mind, here are the players—after considering only the first month of the season—who deserve to start in the 2010 NBA All Star Game in February.
Click to continue reading December 2009 NBA All Star Potential Starters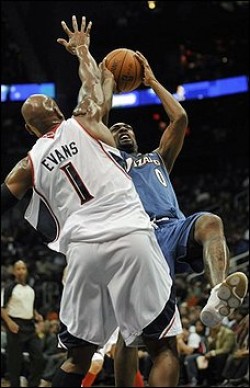 I appreciate musical mash-ups. Fantasy Alphabet will be my mash-up combining articles that look at hot waiver wire pick-ups, players of the week, and notable injuries. The format will consist of quick hits focusing on one player per team, and arranged in alphabetical order to help make quick scanning easier. This week, I arrange the teams in reverse alphabetical order because I want to shine the spotlight on the artist, I mean player formally known as Agent Zero.
Washington Wizards: Gilbert Arenas. I experienced immediate non-buyer's remorse on Arenas. Over his first four games, he averaged 36 minutes of playing time while putting up 26.5 ppg on 47.3% shooting and 6.3 apg. On the down side, he has coughed the ball up four times a game, and has shot less than 80% from the charity stripe. Yet his threats to curb his three-point shooting have not come to pass, as he has drained two moneyballs a game. I took Andre Iguodala over him in one league after much deliberation, and opted for Vince Carter in another, and feel okay about those selections, but will still shake my head in frustration any night Gilbert goes for 30-plus. He came back to earth a bit on Friday against the Pacers as the Wizards were down pretty much from the start, but he shot 50% for the game so there are still good signs from a down game.
Click to continue reading NBA Fantasy Alphabet: Eastern Conference, Week 2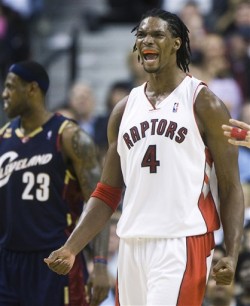 Most of the sports world focus rests in New York tonight, as the Yankees and Phillies kick off the World Series. I joined a packed house as the Toronto Raptors kicked off their season against the Cleveland Cavaliers. Some observations need to be made directly, and what follows are some overall impressions of the game, the teams, and the players, as well as some fantasy impact thrown in.
Click to continue reading First hand review of Toronto Raptors Season Opener 2009-2010

Posted by Phil Partington Categories: Editorial, NBA,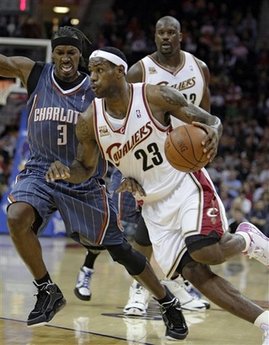 The pairing of LeBron James and Shaquille O'Neal for the Cleveland Cavaliers is grabbing the headlines for the NBA's Central Division. Two of the biggest personalities in professional sports should create a Hollywood stir in Cleveland next season. Meanwhile, 2009 Rookie of the Year winner, Derrick Rose, strives to build on an exceptional first year with the Chicago Bulls.
Click to continue reading 2009-2010 NBA Central Division Preview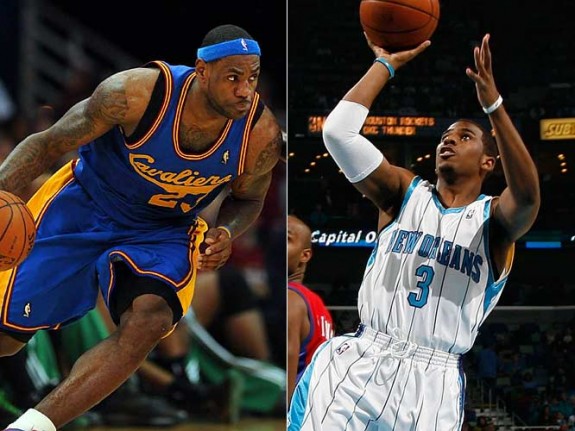 The one-man mock draft has been fun, but as "one man" writing, I would be lucky to get deep into the fourth round before the season opens. Thus, the focus will shift on topics such as analyzing average draft position (or ADP), which will hopefully benefit those still yet to draft.
Fantasy basketball writing, in general, is still dominated by emphasis on roto leagues. Let us take a look at typical first round selections, but from a head-to-head standpoint. Comments will be geared towards a H2H league that employs the standard nine categories (FG%, FT%, 3PTM, Pts, Rebs, Ast, Stl, Blk and TO).
Click to continue reading Fantasy NBA: Analysis of First Round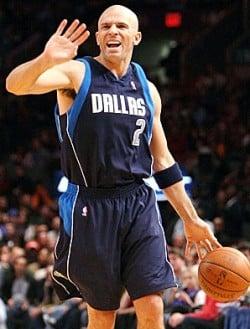 If you are new to Asian cuisine, but find Chinese food too oily, and Thai food too spicy, consider trying a Vietnamese restaurant. I was out having noodles with my family when I overheard a young woman at another table giving her order. She ordered "Pho" or soup noodles and listed the item number, but instead of regular beef, she wanted beef tendons, and she wanted to add tripe and fish balls as well. All this is fine and good, but the kicker was when she asked the waiter, "Same price, right?" Uh, no.
With this next player, there is no need to modify your order, because you will get exactly what you paid for. And a third-round pick might still just be the right price.
Round 3, Pick 1: Jason Kidd, PG, Dallas Mavericks.
Click to continue reading One Man Mock Draft, Fantasy NBA 2009: Round 3, Pick 1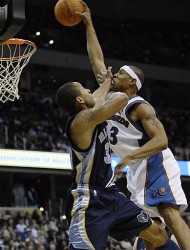 A fun time-waster is the mock draft application over at Yahoo Sports. Or if you have dealt with too many "yahoos on Yahoo" as one forum mate put it, sites like Mock Draft Central provide useful tools, despite the heavy slant and bias towards football.
It was during a mock draft that someone remarked "Tough Juice not so tough the last few years." Games played totals of 63, 58 and 67 over the last three seasons have this player deserving of the knock. Yet, unlike other players, he has not been branded the label of being soft and has more or less avoided the derision of having a tendency to be injury-prone. Perhaps the obvious super attributes he has for the fantasy game enable us to offer Caron Butler a pass.
Round 2, Pick 12: Caron Butler, SF, Washington Wizards
Click to continue reading One Man Mock Draft, Fantasy NBA 2009: Round 2, Pick 12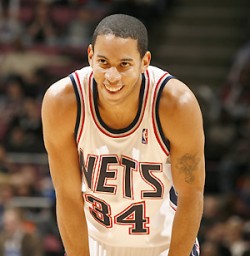 A great addition to Yahoo fantasy basketball has been the mock draft feature. At any time, you can join a mock draft with real live folks like yourself and prep for your real league together. Different size leagues and different types of leagues are available. In the chat section during a mock draft I participated in earlier this week, someone remarked that his or her first three picks last year were Elton Brand, Al Jefferson and Jose Calderon. Despite that injury-riddled trio, this person apparently still cruised to his league title. It is hard to tell how much kudos he/she deserves, as it seems quite probable that the league this person participated in was weak. A good fantasy GM dominating a bad league should find a better league.
On the other hand, fantasy hoopsters know there is absolutely nothing wrong with a good player suiting up for a bad team. A lot of fantasy goodness can be head with these types of situations, as this next player illustrates.
Round 2, Pick 11: Devin Harris, PG, New Jersey Nets
Click to continue reading One Man Mock Draft, Fantasy NBA 2009: Round 2, Pick 11
This is where you will find links to all the picks made in the mock draft thus far. Remember that this mock draft considers players for a head-to-head league using the standard nine categories (FG%, FT%, three-pointers made, points, rebounds, assists, steals, blocks and turnovers).
1.1 LeBron James, SF, Cleveland Cavaliers
1.2 Chris Paul, PG, New Orleans Hornets
1.3 Dwyane Wade, PG/SG, Miami Heat
1.4 Kobe Bryant, SG, Los Angeles Lakers
1.5 Kevin Durant, SG/SF, Oklahoma City Thunder
1.6 Dwight Howard, C, Orlando Magic
1.7 Danny Granger, SG/SF, Indiana Pacers
1.8 Dirk Nowitzki, PF, Dallas Mavericks
1.9 Amar'e Stoudemire, PF/C, Phoenix Suns
1.10 Brandon Roy, PG/SG, Portland Trail Blazers
1.11 Chris Bosh, PF/C, Toronto Raptors
1.12 Deron Williams, PG, Utah Jazz
2.1 Al Jefferson, PF/C, Minnesota Timberwolves
2.2 Pau Gasol, PF/C, Los Angeles Lakers
2.3 Gilbert Arenas, PG, Washington Wizards
2.4 Kevin Garnett, PF, Boston Celtics
2.5 Chauncey Billups, PG, Denver Nuggets
2.6 Steve Nash, PG, Phoenix Suns
2.7 Tim Duncan, PF/C, San Antonio Spurs
2.8 Jose Calderon, PG, Toronto Raptors
2.9 Andre Iguodala, SG/SF, Philadelphia 76ers
2.10 Joe Johnson, PG/SG, Atlanta Hawks
2.11 Devin Harris, PG, New Jersey Nets
2.12 Caron Butler, SF, Washington Wizards
3.1 Jason Kidd, PG, Dallas Mavericks
© Gear Live Media, LLC. 2007 – User-posted content, unless source is quoted, is licensed under a Creative Commons Public Domain License. Gear Live graphics, logos, designs, page headers, button icons, videos, articles, blogs, forums, scripts and other service names are the trademarks of Gear Live Inc.