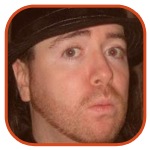 Posted by Adrien Griffin Categories: NHL, Playoffs,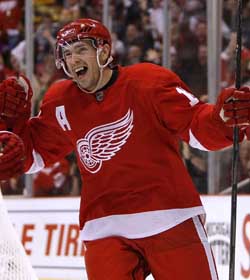 The Winged Wheels are back on track. Or road. Or flying. Or wherever a "winged wheel" would be used. Either way, the Detroit Red Wings are playing hot and back into a playoff position standing firm as they try to repel the naysayers. The playoffs are on the horizon and as it stands now, the Red Wings are playing some of their best hockey of the season and are moving up the standings in the Western Conference.
Click to continue reading Wings looking up, but not that far up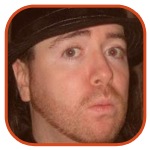 Posted by Adrien Griffin Categories: Athletes, NHL,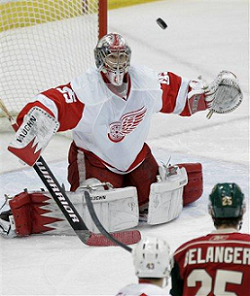 The Red Wings are in a place many teams would love to be. When it comes to goaltending, their depth runs farther than most, and while current starting goalie Jimmy Howard may not be a name you've heard or expected to be playing ahead of Chris Osgood, he's not only doing it, he's doing it well. The Red Wings rookie has a 24-14-8 record this season, which is incredible considering a year ago at this time, he was expected to be battling for the back-up role with Ty Conklin.
Click to continue reading Rookie Howard lighting up the goal crease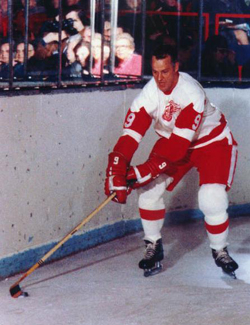 The history of the NHL can be divided into four unique eras, each spanning roughly 25 years. The second era, and most historic of those past, is the Original Six era, where six oldest existing teams battled each other year after year for the Stanley Cup. Toronto, Montreal, NY Rangers, Boston, Chicago an Detroit formed intense rivalries amongst each other and carried the NHL through a golden age of competition unlike any other in sports; one defined by heroes, dynasties and defining the game.
Click to continue reading The history of the NHL: The Original Six Era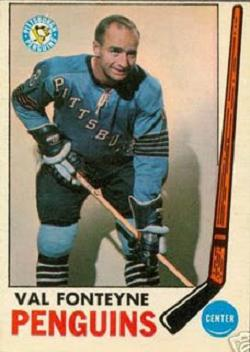 If you were asked to name the NHL player with the most penalty minutes in a game, you'd probably say Randy Holt with his 67 on Mar. 11, 1979. If you were asked the same question about a season, you'd know Dave Schultz had 472 in 1974-75. And everybody knows that Tiger Williams' 4,421 career penalty minutes is first. However, you probably would have a hard time naming who has the least amount of penalties in these categories. Not even the NHL's Official Guide and Record Book. Former NHL forward Val Fonteyne may be as good a guess as any to top those lists.
Click to continue reading The NHL's most gentlemanly player: Val Fonteyne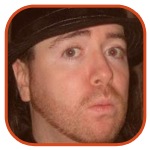 Posted by Adrien Griffin Categories: Athletes, Editorial, Front Office, NFL,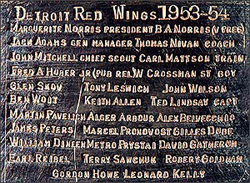 The NHL is a man's league. It's hard to argue that point. If you were asked to name two female NHL players ever, you wouldn't be able to do it, because there's only been one, Manon Rheaume, and even that was a pre-season publicity stunt that the Tampa Bay Lightning pulled off for publicity. However, hockey has had its share of women behind the scenes, perhaps none of which are more noteworthy than former president of the Detroit Red Wings, Marguerite Norris.
Click to continue reading The unknown Norris has done more than you think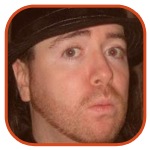 Posted by Adrien Griffin Categories: Athletes, Editorial, NHL, Olympics,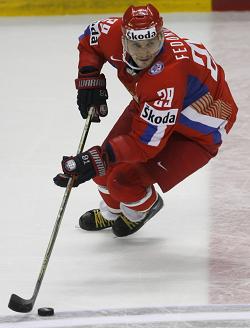 The men's hockey teams are through with their initial practices and are ready for the most anticipated event at the Olympic Winter Games in Vancouver. With 12 nations competing in the tournament, all of them have some sort of experience on the smaller "North American" ice surface. While Canada (and by extension, the US) have a distinct advantage, there are many international players who are more accustomed to the small rink size than others. One of those is certainly a legend on the Russian team, former NHLer Sergei Fedorov.
Click to continue reading Fedorov back in North America for swan song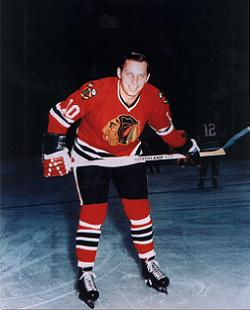 Everybody knows about "The Golden Jet" Bobby Hull, the all-star left winger of the Chicago Blackhawks and later Winnipeg Jets of the WHA. Everybody knows his son, "The Golden Brett", who amazingly managed to surpass the legend of his father with Calgary and St. Louis, among others. But there's another, less-talked about Hull. He's Bobby's younger brother, Brett's uncle, "The Silver Jet", Dennis Hull, and while his list of accomplishments doesn't match that of his family, he still made a tremendous impact in the NHL.
Click to continue reading The other Hull you might not know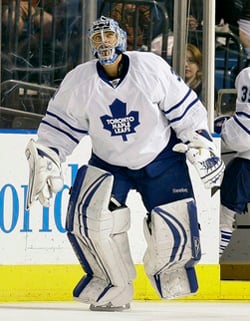 One of the greatest goalies has officially called it a career. 42-year old Curtis Shayne Joseph, better known as "CuJo" to fans, announced his retirement from the National Hockey League on Tuesday at the Air Canada Centre in Toronto. Joseph will be remembered most for the fact that he has the most wins among goalies who have never won a Stanley Cup, as well as the fact that he is tied with Gump Worsely for most losses in a career as well, but people won't talk about that as much.
Click to continue reading CuJo retires without hockey's highest prize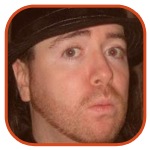 Posted by Adrien Griffin Categories: Athletes, Editorial, Injuries, NHL,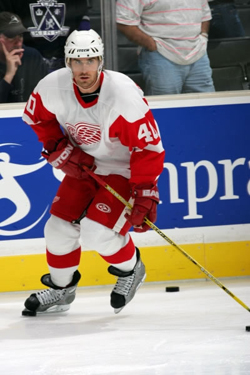 The Detroit Red Wings just can't stay healthy. Forward Henrik Zetterberg became the latest in a long line of broken wheels on Thursday night. He went down late in the first period against the Tampa Bay Lightning after colliding with defenseman Mattias Ohlund and did not return. After driving himself to the hospital for an MRI, it was revealed that Zetterberg is going to be gone for at least two weeks with a slight separation in his left shoulder.
Click to continue reading Zetterberg latest broken Wing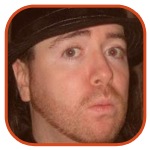 Posted by Adrien Griffin Categories: Athletes, Editorial, Front Office, NHL,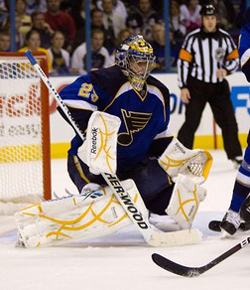 How many people want to see Ty Conklin traded to Boston or Philadelphia before Jan. 1? Conklin, a 33-year-old native of Phoenix, Arizona, is a goaltender for the St. Louis Blues. He also has the distinction of being the only player to have played in all three outdoor NHL games. In all three, he was also not his respective team's primary goaltender within a month of each game. If he doesn't find a way to get himself into a Bruin or Flyer jersey by the New Year, his streak will sadly end.
Click to continue reading Conklin's Classic streak in serious jeopardy
© Gear Live Media, LLC. 2007 – User-posted content, unless source is quoted, is licensed under a Creative Commons Public Domain License. Gear Live graphics, logos, designs, page headers, button icons, videos, articles, blogs, forums, scripts and other service names are the trademarks of Gear Live Inc.