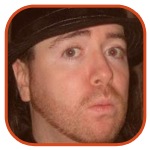 Posted by Adrien Griffin Categories: Championship, Editorial, MLB, Playoffs,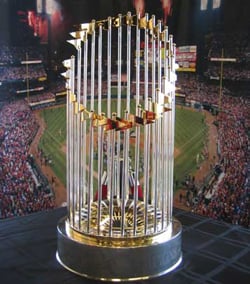 If the playoffs were to end before the first pitch of the World Series, who would be the Most Valuable Player? Who is even worth mentioning? What defines a "most valuable player"? Is it even fair to have a "Most Valuable Player So Far" (MVPSF)? These are important questions to ask, as is, if offense is any more important than pitching or vice versa. So let's do both.
Click to continue reading The Most Valuable Player So Far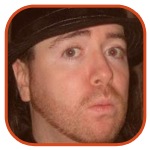 Posted by Adrien Griffin Categories: Athletes, Championship, Editorial, MLB, Playoffs,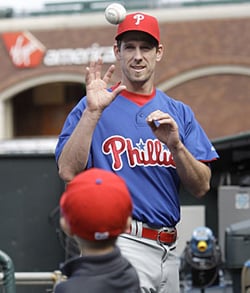 The first pitch of the World Series flies Wednesday night, and it will be thrown by the New York Yankees' own CC Sabathia. Opposite him will be the Philadelphia Phillies' Cliff Lee. The two will be dueling in the biggest game of their careers. These are two of the best pitchers in baseball, and both are throwing in their first World Series. Perhaps the most interesting part of this matchup is that these guys are former teammates with the Cleveland,Indians and both won Cy Young Awards with the Indians, Lee in 2008 and Sabathia in 2007. Fans in Cleveland must be watching this World Series with two black eyes.
Click to continue reading Cleveland's Tears Land at World Series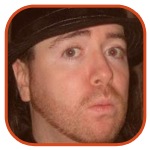 Posted by Adrien Griffin Categories: Athletes, Editorial, MLB,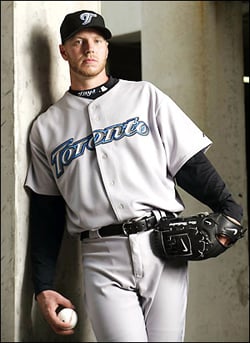 Roy Halladay of the Toronto Blue Jays may not have been the best pitcher this year. His August certainly saw to that (2-4, 4.71 ERA), but he is still one of the best pitchers, and he certainly deserves to win the American League Cy Young award. Some argue that the "Roy Halladay Sweepstakes" at the trade deadline threw him off his game enough to inflate his August numbers. Fourteen of his last 18 starts came against the New York Yankees, Boston Red Sox, or Tampa Bay Rays. That's some pretty stiff competition. The sad part is that when the writers vote for the Cy Young winner, few of them will probably look deeper than his 17-10 record with a 2.79 ERA.
However, if there was a Cy Young award for the decade, Halladay certainly would be the American League's top runner. Since 2000, Halladay has 139 wins to 69 losses for a ridiculous .668 win percentage, with a 3.40 ERA. Go ahead and try to find a pitcher who has been better over the last ten years. Here's the thing – you won't. He also has 47 complete games in 267 starts. Roy Halladay isn't normal.
Click to continue reading Roy Halladay; 2009 Cy Young Winner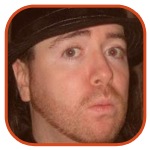 Posted by Adrien Griffin Categories: Athletes, MLB, Trades,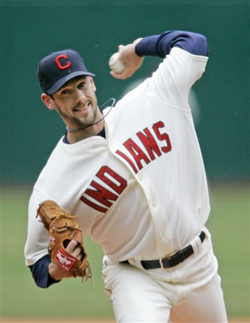 So the Philadephia Phillies have dropped out of the Roy Halladay sweepstakes with the acquisition of 2008 AL Cy Young award winner Cliff Lee from the Cleveland Indians. For those that don't know, Halladay finished second in voting to Lee in 2008. While Lee finished with a 22-3 record with a 2.54 ERA in 2008 to Halladay's 20-11 with a 2.78 ERA, you just need to take a closer look at the stats that a pitcher actually has control over to see that the Phillies may actually have settled for what should have been second place. Halladay out-pitched Lee in almost every category, including innings pitched (Halladay's 246.0 to Lee's 223.1), strikeouts (206 to 170), WHIP (1.05 to 1.11), complete games (nine to four), and shut outs (four to two).
The fact is that a win-loss record is as much a result of a pitcher's effectiveness as it is the team behind him. A pitcher can record a win even if they pitch terribly, just as long as their team picks him up. A pitcher can also get a loss while pitching fantastically. Halladay is 1-1 in his last three starts with just seven runs of support in those games. He should easily be 3-0. It was the same story last year as three of Halladay's nine complete games last year counted among his 11 losses on the season due to terrible run support from the offense. Give those fantastic performances back to Halladay and his record all of a sudden is 23-8. Is that worthy of the Cy Young?
There are so many "pitcher" statistics that a pitcher can't control. Hits against a pitcher is one example. How many times have you seen a blooper go for a hit? That counts against the pitcher, despite the fact that he more than likely crossed up the hitter. How about that ERA? As soon as the ball leaves the pitcher's hand, his job is over. Aside from the home run, earned runs against is more a measure of how effective the defense is behind the pitcher. The pitching stats that count should be strike outs, walks, and home runs, among a few others. Those categories are one-on-one battles between a pitcher and a hitter, which is exactly what every pitch is. Once a hitter puts a ball in play, the battle is over, regardless of where the ball lands. If the ball lands over the fence, then you can just say the hitter won that battle.
There shouldn't be a debate about this. Halladay is better than Lee. The only thing that makes sense about the Phillies actually getting Lee is that the Blue Jays were asking too much and the Phillies weren't willing to pay it. But since the beginning, Jays GM J.P. Riccardi said he wouldn't make a deal unless the other GM walked away thinking he overpaid, and he stuck to that. And in case you still don't believe that the Phillies settled for second best, know that in 2008 Halladay became just the second pitcher in history to record more than 200 strikeouts and less than 40 walks in a season. That should convince you.
© Gear Live Media, LLC. 2007 – User-posted content, unless source is quoted, is licensed under a Creative Commons Public Domain License. Gear Live graphics, logos, designs, page headers, button icons, videos, articles, blogs, forums, scripts and other service names are the trademarks of Gear Live Inc.