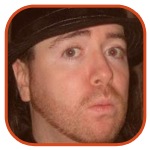 Posted by Adrien Griffin Categories: MLB,
The New York Mets have suddenly become one of the hottest teams in baseball, despite having recently traded players such as closer Francisco Rodriguez and center fielder Carlos Beltran. The Mets have won five in a row including a sweep over the Cincinnati Reds and are quickly closing the gap between them and the NL wild card leaders from the Atlanta Braves. They'll welcome the Braves to New York next weekend and again for the final weekend in August.
Click to continue reading New York Mets win streak runs to five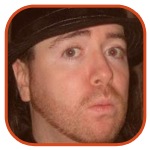 Posted by Adrien Griffin Categories: Athletes, MLB, Trades,
Heath Bell looks like one of the most attractive players who may be available at this year's non-waiver trade deadline. Reports are coming out of most cities saying that team so-and-so has inquired about Bell, but does that mean San Diego Padres GM Jed Hoyer is likely to trade him? Not necessarily. Many GMs will call Hoyer simply to find out the asking price for Bell, many of whom have no interest in actually putting together a deal.
Click to continue reading Heath Bell trade will set market value for league's relievers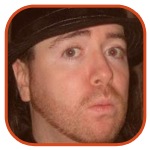 Posted by Adrien Griffin Categories: Athletes, Front Office, MLB, Rumors,
A managerial change in professional sports usually grabs headlines for a day or so before things return to normal, especially in-season. But the situation developing with former Washington Nationals manager Jim Riggleman walking out on his team after they won a game on Thursday night has continued to pique interests nationwide. Riggleman cites a lack of respect as baseball's lowest-paid manager as one reason why he chose to relieve himself as the skipper and leave.
Click to continue reading Jim Riggleman's reasons continue to intrigue
Adam Dunn belted his seventh home run of the season on Sunday; the 361st of his career to tie Joe DiMaggio on the all-time list. The man who is just as popular for his home runs as he is infamous for his strikeouts finally hit two long balls in the same week. While the bomb helped the Chicago White Sox overcome the Oakland Athletics in the game, Dunn still has a long way to go to salvage what is quickly becoming a season to forget.
Click to continue reading Is Adam Dunn starting to heat up?

Posted by Dennis Velasco Categories: Athletes, Editorial, MLB, News,
DV and Chris get down with their weekly "In Your Face" segment, targeting Cincinnati Reds pitcher Mike Leake and former Los Angeles Dodgers owner, Frank McCourt. As an addendum, they expound on the Dodgers' situation and how things could be in the two biggest markets with crappy/controversial baseball teams. Yes, they include the New York Mets into this mess. Bud Selig must be loving this... well, actually probably not. But he might love to listen to this!
Thanks for supporting EndScore Report and remember to LIKE our Facebook page, please!
Picked to finish in the mid-80s in wins by many experts, the Milwaukee Brewers got off to a rough start, losing their first four in a row, including the season opener by way of a walk-off home run. They're playing under-.500 so far and have already put themselves in a hole. While the season is still young, there are already a few disappointments making this difficult for the Brew Crew. First of all, Zack Greinke has yet to make an appearance (and likely won't until May) and secondly, Shaun Marcum has been anything but Marcum-esque.
Click to continue reading Shaun Marcum and the Milwaukee Brewers trying to right the ship
The Cincinnati Reds seem to have a surplus of catching available to them. Most recently, Devin Mesoraco, their 2007 Draft Pick, has caused a few ripples in the organization. While playing behind Ramon Hernandez and Ryan Hanigan on the depth chart, Mesoraco is making it known that he's gunning for a position in the big leagues, and it may be difficult for the Reds to deny him that right for much longer.
Click to continue reading Reds prospect Devin Mesoraco making noise in Arizona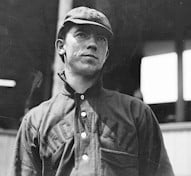 Bill Bergen isn't a name you would recognize. He was a catcher in the majors from 1901 until 1911. After playing three seasons with the Cincinnati Reds, he moved over to Brooklyn to suit up with the Dodgers for the rest of his career. What makes him notable though is his .170 batting average over 3,228 plate appearances throughout his career. This is a record for players with more than 2,500 plate appearances; one of many records that Bergen unfortunately holds.
Click to continue reading Behind the plate with Bill Bergen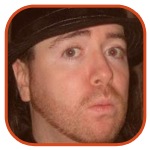 Posted by Adrien Griffin Categories: Athletes, MLB, Rumors,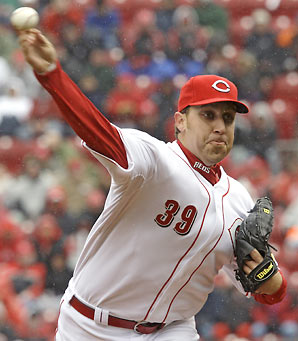 The San Diego Padres have begun to retool after having their starting rotation decimated. They lost Jon Garland and Kevin Correia, who combined for 24 wins last year, and also saw Chris Young leave the team, who was injured for most of the season, but who also has the potential to be an excellent pitcher in the middle of a rotation. Reports are surfacing that the Padres have inked former Cincinnati Reds starter Aaron Harang to a one-year deal worth $3 million.

Click to continue reading Aaron Harang working deal with San Diego Padres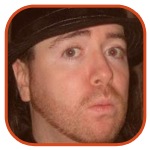 Posted by Adrien Griffin Categories: Athletes, MLB, Rumors,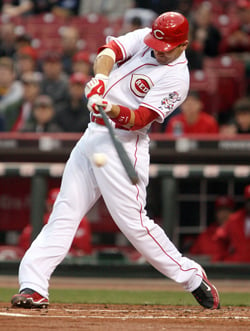 The Cincinnati Reds may have found an expensive problem for themselves this offseason. All of Edinson Volquez, Johnny Cueto and MVP candidate Joey Votto are all eligible for arbitration, and all have made cases that they're worth significantly more than the $1.5M combined they have earned this past year. It's likely that each one will earn money individually next season that will eclipse this combined total. But can the Reds afford to spend that much more money?
Click to continue reading Joey Votto, Edison Volquez and Johnny Cueto all arbitration-eligible
© Gear Live Media, LLC. 2007 – User-posted content, unless source is quoted, is licensed under a Creative Commons Public Domain License. Gear Live graphics, logos, designs, page headers, button icons, videos, articles, blogs, forums, scripts and other service names are the trademarks of Gear Live Inc.