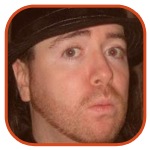 Posted by Adrien Griffin Categories: Athletes, Championship, NHL,
In recent seasons, we've seen Stanley Cup rosters disband (if not explode) during the summer months. The Pittsburgh Penguins lost a good handful of players after their run, while seemingly half of the Chicago Blackhawks roster was spread out among the league after they won. The Boston Bruins are looking to try the opposite, as most of the members of the 2011 Stanley Cup winners are back, which many think will give them the upper hand in their road to repeat.
Click to continue reading Boston Bruins roster remains intact after Stanley Cup season
The Vancouver Canucks played to a couple of firsts on Thursday night. Their 4-2 victory over the Nashville Predators was their first win by more than a goal since April 13th. It was their first game in the series in which they scored a goal in the first period. Captain Henrik Sedin scored his first goal of the playoffs (an empty net freebie). It was also their first game of the series in which it felt like the Canucks were actually building momentum towards something.
Click to continue reading Ryan Kesler leading Canucks to 3-1 series lead
The Vancouver Canucks forced a relative scoring explosion in Tuesday's game against the Nashville Predators. Yes, three goals in 70:45 counts as an explosion for a team who hasn't scored as many goals in a single game since April 24, and have only scored as many as three in four out of 10 playoff games this year. They've only managed 21 goals in their 10 playoff games, and have been taken to overtime four times, winning two of them.
Click to continue reading Vancouver Canucks need to find scoring touch
It's a good day to be Roberto Luongo. The Vancouver Canucks goaltender played one of the best games of his career in Game 7 against the Chicago Blackhawks and ended up getting much more than just a win. Luongo was almost perfect, stopping 31 of 32 shots, but faltered only once during the game. Unfortunately, that came with just 1:56 left to play in regulation when Jonathan Toews finally solved him and sent the game into overtime.
Click to continue reading Canucks beat Blackhawks and all is right with the world
Vancouver Canucks head coach Alain Vigneault attempted some subterfuge on Sunday, telling media that Roberto Luongo was still his number one goaltender going into Game 6 against the Chicago Blackhawks, despite two dismal games in a row, but then started backup goalie Cory Schneider instead. Schneider played admirably in the net, at one point even being the best penalty killer during a 5-on-3 that lasted 1:42, but was remarkably dismal when he tried to play the puck outside of his crease, which led to two Hawks goals.
Click to continue reading Chicago Blackhawks force improbable Game 7 versus Vancouver Canucks
One of the worst things you can do when you have an opponent on the ropes is give them a reason to push on; a reason to keep fighting and, perhaps, a reason to snatch victory from your waiting grasp. That's exactly what the Vancouver Canucks gave to the Chicago Blackhawks on Tuesday night, dropping a 7-2 Game 4 decision in a situation in which they could have punched their ticket to the Western Conference Semi-Finals.
Click to continue reading Vancouver Canucks blow game four and sweep of Chicago Blackhawks
The Vancouver Canucks are facing the Chicago Blackhawks in the NHL playoffs for the third straight season. For the last two, they've lost both times in six games, and the blame has largely been placed on Canucks goaltender Roberto Luongo for collapsing in the high pressure situation. It's something that he's being dealing with for his entire career. On Wednesday night, the two teams started another series while many wondered how Luongo would hold up, and he answered the call by shutting out Chicago 2-0.
Click to continue reading Roberto Luongo blanks Chicago Blackhawks in series opener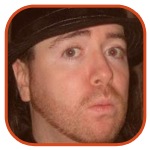 Posted by Adrien Griffin Categories: Athletes, NHL, Rumors,
Despite not having played in a game since March 17, Chicago Blackhawks goalie Marty Turco is making headlines. Turco is under investigation for allegedly wagering on Tuesday night's Blackhawks game against the Montreal Canadiens while on the bench. A Habs fan called into a Montreal-based radio show to talk about how he and Turco made several bets about how the game would end up. After losing 2-1 in overtime, Turco paid up in several Canadian bills.
Click to continue reading Marty Turco allegedly wagers with fan during game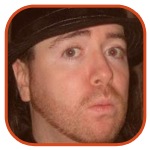 Posted by Adrien Griffin Categories: Athletes, Championship, NHL,
Winning the Stanley Cup can make a lot of good things happen for you. Your name gets inscribed on the championship trophy, you get to take that NHL hardware home with you to show off to family and friends, and you even get to travel to the White House to shake hands with the President. On Friday, the 2010 Stanley Cup Champion Chicago Blackhawks made their honorary visit to Washington, D.C. to do just that.
Click to continue reading Stanley Cup champion Chicago Blackhawks visit White House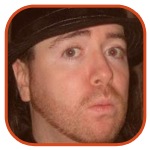 Posted by Adrien Griffin Categories: Athletes, Injuries, NHL,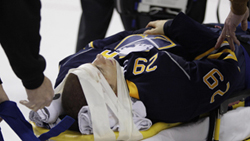 Colin Campbell was busy on Tuesday, handing out a number of suspensions. Among the hit list was James Wisniewski of the Islanders for his obscene gesture towards Sean Avery, as well as Niklas Hjalmarsson on Chicago for his blind hit from behind against Jason Pominville, which resulted in Pominville's being carried off the ice on a stretcher. Both Wisniewski and Hjalmarsson were suspended for a pair of games for their individual and fundamentally different rule infractions.
Click to continue reading Hand gestures and hits from behind worth equal suspensions
© Gear Live Media, LLC. 2007 – User-posted content, unless source is quoted, is licensed under a Creative Commons Public Domain License. Gear Live graphics, logos, designs, page headers, button icons, videos, articles, blogs, forums, scripts and other service names are the trademarks of Gear Live Inc.