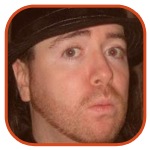 Posted by Adrien Griffin Categories: Athletes, Injuries, MLB,
Toronto Blue Jays pitcher Dustin McGowan was activated off the 60-day disabled list. He was only on that list because MLB doesn't have a 1,000-day DL. McGowan has been out of the majors for more than three years. During that time, he's had three surgeries; two on the rotator cuff in his throwing arm and another for a knee injury. Combined with several other setbacks, many thought his short major league career was prematurely finished.
Click to continue reading Dustin McGowan finally makes it back to MLB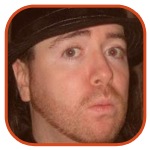 Posted by Adrien Griffin Categories: Athletes, MLB, Trades,
Heath Bell looks like one of the most attractive players who may be available at this year's non-waiver trade deadline. Reports are coming out of most cities saying that team so-and-so has inquired about Bell, but does that mean San Diego Padres GM Jed Hoyer is likely to trade him? Not necessarily. Many GMs will call Hoyer simply to find out the asking price for Bell, many of whom have no interest in actually putting together a deal.
Click to continue reading Heath Bell trade will set market value for league's relievers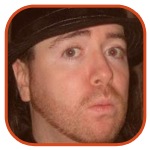 Posted by Adrien Griffin Categories: Athletes, Front Office, MLB, Rumors,
A managerial change in professional sports usually grabs headlines for a day or so before things return to normal, especially in-season. But the situation developing with former Washington Nationals manager Jim Riggleman walking out on his team after they won a game on Thursday night has continued to pique interests nationwide. Riggleman cites a lack of respect as baseball's lowest-paid manager as one reason why he chose to relieve himself as the skipper and leave.
Click to continue reading Jim Riggleman's reasons continue to intrigue

Posted by Dennis Velasco Categories: Kudos, MLB,
DV and Chris take a look at the MLB season thus far. Yes, barely one week in, they overreact to what's gone down thus far. The Kansas City Royals are on top of the AL Central, the Baltimore Orioles pitching staff looks unstoppable, and the New York Mets are tied with the Philadelphia Phillies for first place in the NL Central! Someone check to see if hell has frozen over! And, can you say, Alex Gordon for AL MVP? Listen here!
Make sure to check out all of the EndScore Report episodes and LIKE our Facebook page! Oh, tell your friends about ESR too!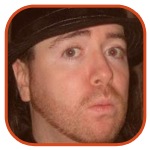 Posted by Adrien Griffin Categories: Athletes, MLB,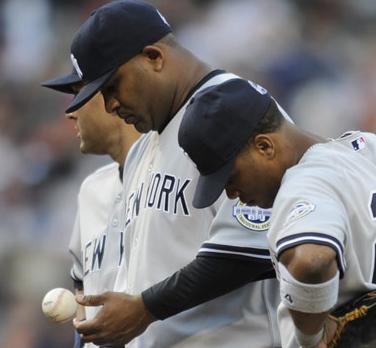 What does Cliff Lee signing with a National League team mean for the American League East? A lot, actually. The New York Yankees didn't land this year's greatest free agent, and that changes the whole landscape for the 2011 season. No longer are they the juggernaut that would win the East title year after year; now they spend twice as much money as anybody else to simply contend for wild cards, if they even get those.
Click to continue reading Cliff Lee signing helps shape AL East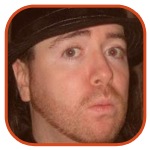 Posted by Adrien Griffin Categories: Athletes, MLB,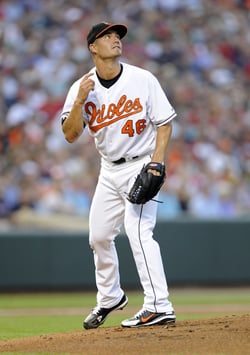 To say watching the Orioles play is about as much fun as watching grass grow is being mean to grass. The Orioles are horrendous. There number of players helping that team can be counted on one hand, and it's a 25-man roster. An under .500 record is nothing new for the Charm City, but at 29-61, the Orioles have the worst record in baseball, which is definitely a demoralizing situation for the team to find itself in.
Click to continue reading The Baltimore Orioles Obviously Stink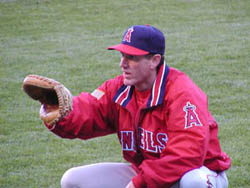 Baseball is full of families. The Griffeys, the Molinas, and countless others have adorned MLB uniforms and made great stories playing a great game. One of baseball's lesser-known families is that of the Roenickes. Composed of Gary, his younger brother Ron, and Gary's sons Josh and Jason, the Roenickes have a combined 22 years worth of MLB experience. While not a household band of names, the Roenickes have made their own small impact on the various teams they have played with.
Click to continue reading Roenicke family critical to baseball's underbelly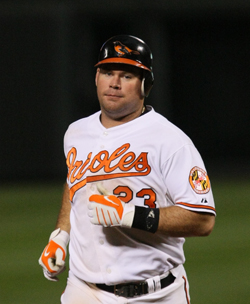 Who needed a day off more than the Baltimore Orioles? Perhaps the rest of baseball. MLB's worst team by record sat Monday after being swept for the second time this season by the Toronto Blue Jays, the team who many thought would finish behind the O's in the standings for the first time since 2004. Instead two months into the season, the Jays are 14.5 games ahead. It's not looking too good for the fortune-telling community.
Click to continue reading Woes for the O's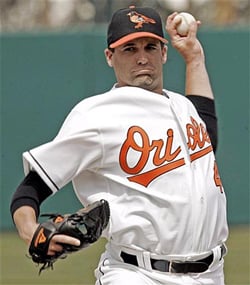 The Boston Red Sox managed to accomplish something that few others have this season. They lost to the Baltimore Orioles despite the best efforts of the O's to give the game back to the Sox. It took a pair of three-run innings to get the win in extra innings, but the Sox put two on the board in their half of the tenth to fall a run short. And now for the first time in 2010, the Orioles will be carrying a winning streak for more than 24 hours as they have an off-day Monday before traveling to Yankee Stadium.
Click to continue reading Baltimore wins their weekly game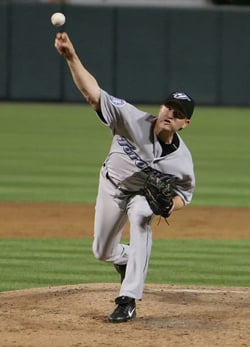 Is there a team with more to prove than the Toronto Blue Jays? Before the season began a week ago, many already wrote the Jays off as the basement dwellers in the American League East. Six games into the season, they own sole possession of first with a 5-1 record after taking two from Texas to begin the road trip and following that up with a sweep of Baltimore, who were supposed to have leapfrogged the Jays in sheer talent. The Jays sent a message to the nation by winning their fifth straight.
Click to continue reading Blue Jays turning heads with fifth straight win
© Gear Live Media, LLC. 2007 – User-posted content, unless source is quoted, is licensed under a Creative Commons Public Domain License. Gear Live graphics, logos, designs, page headers, button icons, videos, articles, blogs, forums, scripts and other service names are the trademarks of Gear Live Inc.