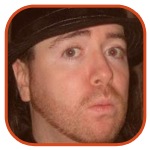 Posted by Adrien Griffin Categories: Athletes, MLB, Trades,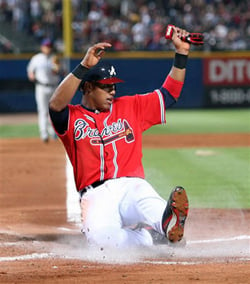 Yunel Escobar woke up on Wednesday morning wearing Atlanta Braves navy blue and scarlet. He went to sleep imagining himself in Toronto black, silver and blue. In a surprising five-man deal, Escobar and teammate Jo-Jo Reyes left the Braves system in return for Toronto's power-hitting shortstop Alex Gonzalez and minor league prospects Tim Collins and Tyler Pastornicky. The former is known as a 5'7" strikeout pitcher and the latter an inexperienced shortstop with a high ceiling.
Click to continue reading Yunel Escobar heading north in five-man deal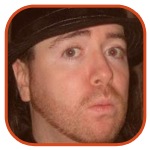 Posted by Adrien Griffin Categories: Athletes, Front Office, MLB,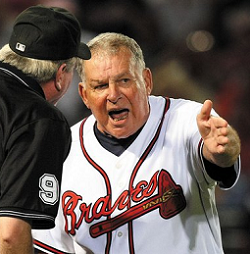 This season marks the final one for both Atlanta Braves manager Bobby Cox and Toronto Blue Jays manager Cito Gaston. These two coaches have a long history and friendship together, going back over 30 years when they played together in the Venezuelan and Texas Leagues. Both have very opposite coaching styles – Cox is known for his occasional angry outbursts, while Gaston can make an umpire self-reflect with a simple wordless stare. Now, the two share a common destination that each will arrive at in very opposite ways.
Click to continue reading Retirement coming for Cox, Gaston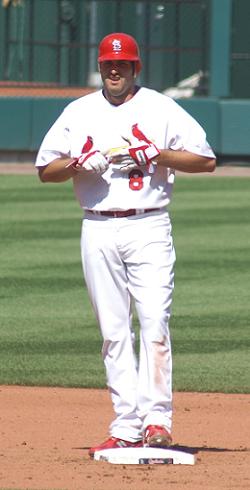 Troy Glaus can add another of baseball's divisions to the list he's called home. The Atlanta Braves have finally made the official announcement that Glaus has been added to the roster as their new power-packed first baseman. The announcement has been a long-time coming due to a physical that had to be delayed while the Braves' physicians celebrated the holiday season. Now that they're back in the office, Glaus has passed his physical and will begin to collect on his guaranteed $2 million salary with incentives. He will move from third to first base and despite having almost no experience at the other end of the field, he is expected to fill in nicely.
Click to continue reading Braves add Glaus to fill first base hole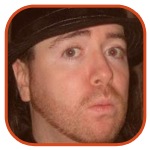 Posted by Adrien Griffin Categories: Athletes, Editorial, MLB,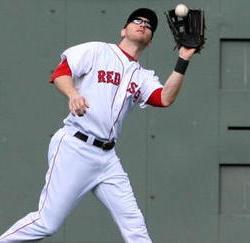 It seems as if the New York Mets have certainly lucked out. After holding out against the Red Sox for the last half year, Jason Bay has signed with the Mets. This deal is hopefully what will be the first in what the Mets want to be a series of moves to improve their on-field product. The Mets had what appears to be the best offer on the table monitarily, and Bay will be heading to New York with a four-year, $66-million contract in his back pocket.
Click to continue reading Bay moving to New York, but not the good New York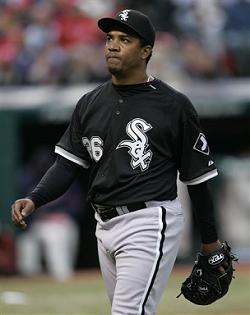 Happy birthday to Octavio Dotel. He turns 35 years old today, and is now in a position to earn himself a very satisfying birthday present. After having spent the last two years with the Chicago White Sox, he is now temporarily without a team name on his jersey. Dotel, a right-handed reliever, has filed for free agency and will now soak in the offers from other clubs – and he will get his fair share of offers.
Click to continue reading Dotel tests free agency… again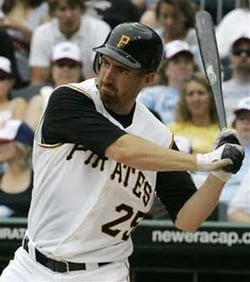 First base is one of the toughest positions to fill offensively, but one of the easiest defensively. The notion that first base is a "power hitter's position" makes it difficult for the teams to find a right fit. If a first baseman isn't hitting 30+ home runs, fans call for the GM's head. With only two "Type B" free agent first basemen in this year's free agent crop in Nick Johnson and Adam LaRoche – eight and 25 home runs respectively – it's slim pickings for teams looking to upgrade.
Click to continue reading LaRoche leading first basemen in free agency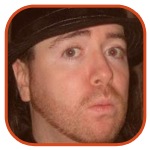 Posted by Adrien Griffin Categories: Athletes, MLB,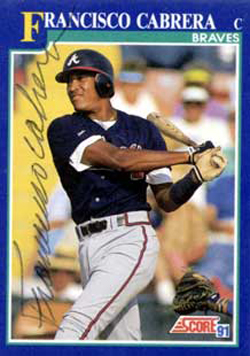 With a 2-0 lead in the ninth inning of Game 7 of the 1992 National League Championship Series, the Pirates were on the brink of eliminating the Atlanta Braves and heading off to Toronto to face the Blue Jays in the World Series. The Braves had managed to score a run and load the bases while giving up two of their remaining three outs when Braves manager Bobby Cox sent his final bench player to the plate; Francisco Cabrera. Bucs pitcher Stan Belinda threw a 2-1 pitch to Cabrera, who singled into left, scoring David Justice and Sid Bream, winning the game and the series for the Braves. It was the eleventh at-bat for Cabrera of the season, and undoubtedly the greatest of his career. The Pittsburgh Pirates were not only expelled from the playoffs, they were basically eliminated from baseball altogether.
Click to continue reading Francisco Cabrera killed the Pittsburgh Pirates
Posted by Brendon Lindsey Categories: Athletes, Kudos, MLB,
Today against the Cleveland Indians, Atlanta Braves 3B Chipper Jones got his 2,000th career hit with a single against Fausto Carmona in the second inning. With three more doubles, Chipper will join Eddie Murray and Chili Davis as the only switch-hitters with 2,000 hits, 400 doubles, and 350 home runs. With 369 career homers heading into today's game, Chipper trails Dale Murphy by only 2 dingers.
On September 14, 1993 Chipper got his first hit in the MLB; on August 18, 2000 Chipper reached the 1,000 milestone. His jump from 1,000 to 2,000 was slightly faster than from 1-1,000, so maybe Chipper isn't slowing down, after all.
So far this season, Jones is batting .316 (.015 above his career average) with 12 HR and 27 RBIs.

Posted by Milo Taibi Categories: Athletes, MLB, Trades,

Ryan Langerhans has been traded for the second time this week. The Washington Nationals and the Oakland Athletics have swapped outfielders, sending Chris Snelling to the A's and Langerhans to the Nats. Two days earlier Langerhans had been traded to the Athletics from the Atlanta Braves for a player to be named later.
Click to continue reading Langerhans Traded Again

Posted by Milo Taibi Categories: Athletes, MLB, News,

Rookie shortstop Troy Tulowitzki turned the 13th unassisted triple play in Major League Baseball history on Sunday. The Colorado Rockies would go on to win the game in extra innings 9-7 over the Atlanta Braves, because of a walk-off home run by Matt Holliday. Brad Hawpe also homered for Colorado in the victory.
Click to continue reading Tulowitzki Turns Triple Play In Victory
© Gear Live Media, LLC. 2007 – User-posted content, unless source is quoted, is licensed under a Creative Commons Public Domain License. Gear Live graphics, logos, designs, page headers, button icons, videos, articles, blogs, forums, scripts and other service names are the trademarks of Gear Live Inc.