Posted by Dennis Velasco Categories: Athletes, MLB, Playoffs,
DV and Chris make their bold predictions for the American League, choosing the eventual winners of the A.L. East, A.L. Central, A.L. West, and the A.L. Wild Card. They also make their choices for the A.L. Most Valuable Player and A.L. Cy Young. Will the offensively charged Boston Red Sox with the acquisitions of Carl Crawford and Adrian Gonzalez overcome the New York Yankees? Will the wild card once again come from the second place team in the A.L. East? Can Joe Nathan and Justin Morneau get back to being healthy in order for the Minnesota Twins to defend their A.L. Central crown? Will the Texas Rangers make another run for the World Series by first winning the A.L. West? All this and more are talked about in the latest EndScore Report, which you can listen to here!
Don't forget to LIKE our FaceBook page!
The Kansas City Royals are entering a new era without Zack Greinke. In his stead, a group of virtual unknowns will take the reigns of the starting rotation. Among that group is a newcomer, Canadian-born left-hander Jeff Francis, who has spent his entire career that began in 2004 with the Colorado Rockies. He's got a lot to prove in Spring Training this year, and according to the Royals, he's prospering in his first week there.
Click to continue reading Jeff Francis prospering in first week with Royals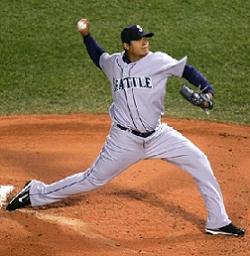 It seems like the baseball writers may finally be coming around. They selected Felix Hernandez as the 2010 American League Cy Young Award winner, and for the second year in a row, they've opted to overlook win-loss record and give the top pitcher's award to a pitcher who truly deserves it. With a 13-12 record, Hernandez looks like one of the most average pitchers in the game, but when you look deeper, you'll find that his record is a gross misrepresentation of what he did.
Click to continue reading King Felix Hernandez finally gets his win with AL Cy Young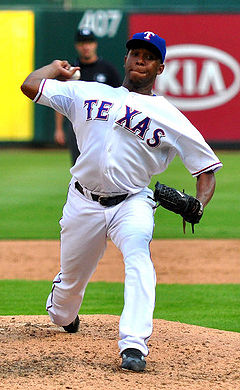 Rangers closer Neftali Feliz picked up top rookie honors in the American League in what was pretty much a sure bet. Feliz recorded 40 saves for Texas, setting a rookie record in doing so. He recorded 20 first-place votes and scored 122 points overall. Austin Jackson of the Tigers finished second in voting with 98 points. Feliz's shaky postseason numbers did not matter as voting occurred before the postseason. He is the first Ranger to win the award in 36 years.
Click to continue reading Neftali Feliz wins AL Rookie of the Year award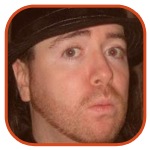 Posted by Adrien Griffin Categories: Championship, MLB, Playoffs,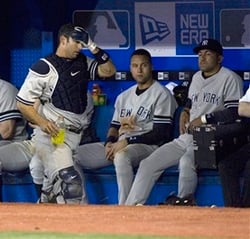 Maybe everything would have been different if even one umpire ever noticed that Nick Swisher was hit by a pitch. Twice in the ALCS Swisher was hit without a call, resulting in Yankee baserunners advancing and scoring and, at least in Friday night's game, it couldn't be more obvious that Swisher took one for the team. If an umpire sends Swisher to first and keeps the runners where they are, maybe we have a whole different space-time continuum and we're still watching Game 6 right now.
Click to continue reading Texas Rangers punch ticket to first World Series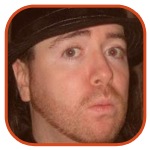 Posted by Adrien Griffin Categories: MLB, Playoffs,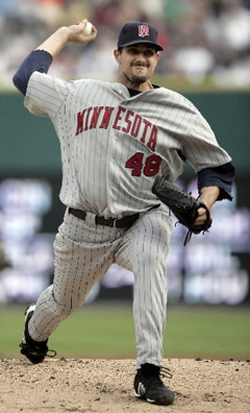 The American League playoff teams are hardly proving their worth. All of the Yankees, Rays, Rangers and Twins have limped their way through the final week of the season. Not a single team has played as good as their record suggests they are, and in some cases, considerably worse. Some of them have rested their better players since clinching a playoff berth, but we've barely seen glimpses of competitive baseball from any of them.
Click to continue reading Yankees, Rays, Rangers, and Twins struggling to win games at the end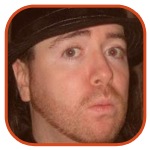 Posted by Adrien Griffin Categories: MLB, Playoffs,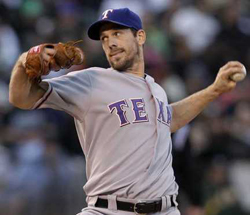 The Rays are currently holding tough onto the AL East title while the Yankees keep pace with them in the Wild Card position. Yeah, technically Boston can still make the postseason, but let's face reality; we know who the American League playoff teams will be. Minnesota has already clinched the Central and the Rangers have taken the West with relative ease. All that remains to be decided; with a week of baseball left; is who will play whom.
Click to continue reading Yankees and Rays playing for postseason matchups?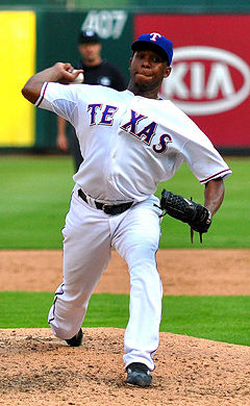 The Rookie of the Year Award is not one of baseball's most coveted honors. Those who win it sometimes do so because they are the "real deal," and sometimes out of sheer luck and are "figured out" the next season. Nevertheless, it's the RoY race is always as exciting as the playoff and MVP races, and this year's crop of American League freshmen have put on quite a show. With less than three weeks left to play, deciding the winner may come down to who can end the year as hot as they started it.
Click to continue reading AL rookie race getting hotter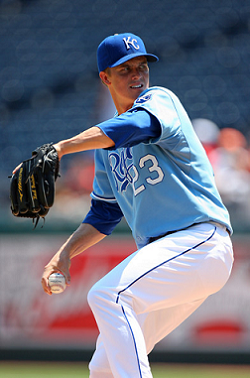 The woes of Zack Greinke are nauseating. The 2009 AL Cy Young Award winner, who finished last season with a 16-8 record and a miniscule 2.16 ERA, is having more than his share of troubles finding his name in the win column of the morning papers. The Kansas City Royals have already fallen 8.5 games back in the AL Central with an 11-17 record, and not even their star right-hander has been able to limit the damage in support of his club.
Click to continue reading Greinke's sorry start to the new year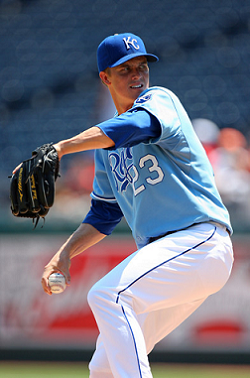 How much can you do when you've already done it all? Lots, if you're Zack Greinke. As everybody saw, the starting pitcher lit up the opposition and won the 2009 AL Cy Young Award with the Kansas City Royals, putting everybody else on notice that he's officially arrived and ready to throw. And at just 26 years old, there's still plenty of throwing left in the right arm of the Royals' ace.
Click to continue reading What's next for Greinke?
© Gear Live Media, LLC. 2007 – User-posted content, unless source is quoted, is licensed under a Creative Commons Public Domain License. Gear Live graphics, logos, designs, page headers, button icons, videos, articles, blogs, forums, scripts and other service names are the trademarks of Gear Live Inc.