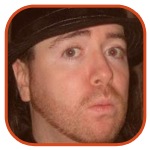 Posted by Adrien Griffin Categories: Athletes, NHL,
In their last 25 games, the New Jersey Devils have recorded 42 out of a possible 50 points. This is the same team that only managed 22 points in their first 41 games. If the Ilya Kovalchuk nine-figure contract situation from last summer was the definition of "ridiculous," this current run by the Devils to make an impact in the Eastern Conference must be the meaning of "absurd."
Click to continue reading Ilya Kovalchuk taking New Jersey Devils up the standings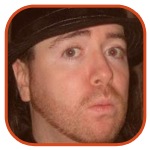 Posted by Adrien Griffin Categories: Athletes, Injuries, NHL,
Montreal's Max Pacioretty got a severe concussion and a broken neck. Boston's Zdeno Chara got nothing. This was the outcome after Chara checked Pacioretty into the turnbuckle in Tuesday's game between the two bitter rivals. Chara got a five-minute major for interference and a one-game misdemeanor because the NHL rulebook calls for it if the receiving player is injured. But no supplemental discipline is going to the Bruins' monster blueliner. Pacioretty, on the other hand, may never fully recover, let alone play hockey again.
Click to continue reading Zdeno Chara receives no supplemental discipline for hit on Max Pacioretty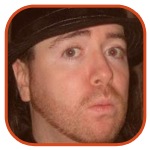 Posted by Adrien Griffin Categories: Athletes, NHL, Rumors, Trades,
Now that the NHL trade deadline has passed and we've had a chance to let the dusts (or lack of dust) settle, it's good to see hockey is once again the focus of the hockey world. It's also good to see that many of the recently-moved players are already on the scoresheets. Jason Arnott assisted on Brooks Laich's third period goal in his first game with Washington, Bryan McCabe also has an assist with his new New York team, and even Cory Stillman scored for the Carolina Hurricanes, at the expense of his former Florida Panthers.
Click to continue reading There's a method to Dale Tallon's madness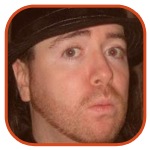 Posted by Adrien Griffin Categories: Editorial, NHL,
So the Calgary Flames continued their hot streak in the freezing cold, beating the Montreal Canadiens 4-0 in the 2011 Heritage Classic, held at McMahon Stadium in Calgary. Throughout the game, the announcers could only talk about the dropping temperature, how bad the ice was and what the players had to do to adjust to the outdoor conditions. Despite the success of the Winter Classic in recent years, aren't these games getting a little out of hand?
Click to continue reading How many is too many for outdoor NHL games?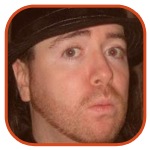 Posted by Adrien Griffin Categories: Athletes, NHL, Trades,
The Toronto Maple Leafs fire sale continued on Tuesday when GM Brian Burke dealt forward Kris Versteeg to the Flyers for their first-round and third-round picks in the 2011 NHL Entry Draft. The Leafs have also made two separate deals with Anaheim in the last two weeks with the Leafs picking up Joffrey Lupul, Jake Gardiner, a fourth-round pick in 2013 and Aaron Voros, only having to give up Francois Beauchemin and a seventh-rounder in 2011. These deals all seem to imply that Burke is silently admitting his rebuilding plan isn't working out, so he's making the move to Plan B.
Click to continue reading Toronto Maple Leafs swap Versteeg with Flyers for draft picks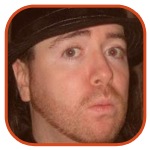 Posted by Adrien Griffin Categories: Athletes, NHL,
On Sunday, Mario Lemieux added his voice to the growing number of those who are seemingly upset with the current regime controlling the NHL. Whether you think it's a problem that Lemieux is only publically coming out now that it's his Penguins under attack or whether you think he's a hypocrite in decrying the amount of NHL goonery going on while employing Matt Cooke is irrelevant. When Mario Lemieux speaks, everybody shut up and listen.
Click to continue reading Mario Lemiuex speaks out about 'travesty' in NHL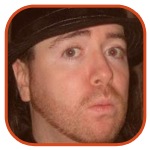 Posted by Adrien Griffin Categories: Athletes, Injuries, NHL,
The New York Islanders have made a lot of headlines in the last two weeks, which is interesting considering the horrible state of their franchise. After the Isles faced the Penguins last week in a game that saw Pittsburgh goalie Brent Johnson shut out New York 3-0 and knock Islander goalie Rick DiPietro out with one punch and putting him on the bench for the next month or so, the two teams met again on Friday night with what couldn't be a more different ending.
Click to continue reading Pittsburgh Penguins meet New York Islanders for round two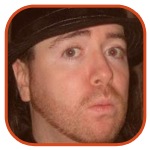 Posted by Adrien Griffin Categories: Athletes, NHL,
Talk about redemption. The 6'6" Finnish New York Islanders goaltender Mikko Koskinen, who had no business being in the NHL, let alone as a starting goaltender in back-to-back games, made the most of a bad situation on Thursday night by taking the Canadiens to a shootout, notching a 4-3 win and securing two points. After making a rather embarrassing NHL debut on Tuesday against the Maple Leafs – in which he gave up two goals on his first two shots and losing 5-2 – he saved some face in a 37-save effort.
Click to continue reading Mikko Koskinen redeems himself after shaky debut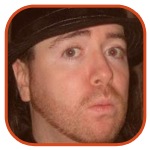 Posted by Adrien Griffin Categories: Athletes, NHL, Trades,
The official beginning of the end for the Senators began on Thursday when the team sent forward Mike Fisher to Nashville in exchange for their first round pick in 2011 and third-rounder in 2012 – second if the Predators win two or more playoff rounds. Despite Fisher being a fan favorite and staple of Senators hockey for the past decade, it signals a changing of the culture in Canada's capital and serves as notice that nobody on the Senators roster is untradeable leading up the NHL trade deadline.
Click to continue reading Ottawa Senators start to rebuild, trade Mike Fisher to Predators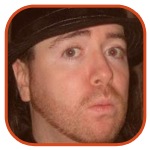 Posted by Adrien Griffin Categories: Athletes, NHL,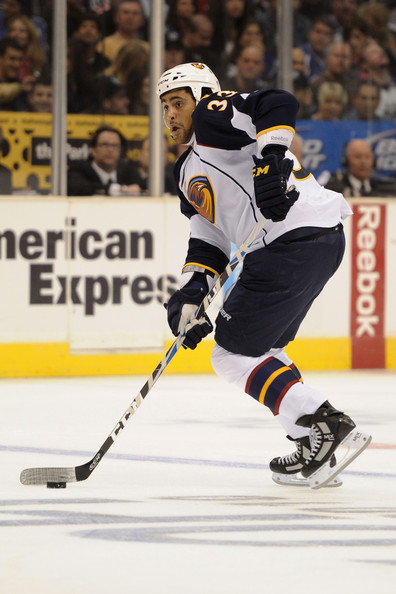 When NHL players or teams find themselves in a slump, they visit the Toronto Maple Leafs. That was the case on Monday for Dustin Byfuglien and the Atlanta Thrashers who entered the Air Canada Centre on a three-game losing streak. Byfuglien himself hadn't even recorded a point in his previous 13 games and the Thrashers as a team were unable to score a powerplay goal in six straight contests. All that changed courtesy of the lowly Leafs.
Click to continue reading Dustin Byfuglien heals scoring woes in Leafs therapy session
© Gear Live Media, LLC. 2007 – User-posted content, unless source is quoted, is licensed under a Creative Commons Public Domain License. Gear Live graphics, logos, designs, page headers, button icons, videos, articles, blogs, forums, scripts and other service names are the trademarks of Gear Live Inc.