Congratulations to Jaromir Jagr for etching his name in the Rangers records books, as he breaks Hall of Famer Jean Ratelle for the single-season points record. The front-runner of this year's Hart Trophy winner (league MVP) so far is the league leader in points and is gunning for his sixth NHL scoring title. He is also tied with with Adam Graves' team record of goals in a season with 52. The Rangers have eight games remaining and are trying to hold off the Philadelphia Flyers for first place in the Atlantic Division.
Posted by Jeff Chan Categories: Athletes, Front Office, NHL, Trades,
The deal was straight up, goalie for goalie, with the Montreal Canadians picking up David Aebischer. To the casual hockey fan, Jose Theodore is more of the big name player, as he won the Hart Memorial Trophy as the league's most valuable player in 2001-02. During that season he led the league with a .931 save percentage, but many believe he hasn't been the same player he used to be. The hockey fans on espn.com seem to be split on the decision on who at this point is the better player, with the vote being 53%-47% in favor of Theodore. Here is one analysts who thinks the Avs got the short end of the stick, and Theodore won't rejuvenate his career making the switch from the Canadians to the Avalanche as Patrick Roy did.

Read More

| Terry Frei
Sad to see the NHL's season being put on hold due to the Olympics? Tired of seeing nothing but the Wayne Gretzky scandal everytime you tune into SportsCenter? Rent the Jean-Claude Van Damme flick Sudden Death, a 1995 film, which shot during the 94-95 players strike. Sudden Death in a nutshell is about an ex-fireman (Van Damme) trying to save the Vice-President and a stadium full of fans during the seventh game of the Stanley Cup finals from terrorists. Sadastic hockey fans will get a kick out of evil-doer dressed up as the Pittsburgh Penguins mascot, "Icey" taking out an innocent security guard, and Van Damme ending up being the goalie for the Penguins and having to save the day on a penalty shot.
The Great One could be in great trouble as the gambling ring investigation continues. So far, Gretzky is at least guilty of trying to cover things up for his wife, as he is has been heard on audio wiretaps. He was heard speaking to Rick Tocchet about how his wife, Janet Jones Gretzky could avoid being implicated. Gretzky could be subpoenaed to testify before a New Jersey grand jury because this case may have links to organized crime. So far Phoenix Coyote assistant coach, Rick Tocchet has been suspended indefinitely by NHL commissioner Gary Bettman. This gambling ring is being called Operation Slap Shot and the investigation has discovered over 1,000 wagers, exceeding $1.7 million over several weeks, on professional and college sports, mostly football and basketball.

Read More

| ESPN
Posted by George Medhat Categories: NHL,
The
Mighty
Ducks of Anaheim announced today that they have plans of officially changing their team name to the Ducks of Anaheim, removing the word "Mighty." Henry Samueli said in a statement issued by the team Friday:
"The process is still very much underway, and we do not expect to be ready to make any further announcements until the end of the season."
The NHL team is also considering logo and jersey changes for the upcoming year. The Mighty Ducks were formed as an expansion franchise in 1993, and named by then-Disney chairman Michael Eisner after the company''s movie of the same name. Many players on the 22-17-10 Anaheim Mighty Ducks, including Teemu Selanne are glad that the name has not completely changed. The name change still respects the heritage of the team, and they plan on always being known as the Ducks. This year, the Ducks are 6 points shy of a playoff appearance with nearly half the season left to play. How will the Anaheim Mighty Ducks' last season turn out?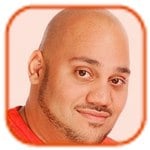 Posted by Andru Edwards Categories: Athletes, NHL,
"This is it," Lemieux said, "and it hurts."
The end of Lemieux NHL career was announced on Tuesday, January 24th, 2005. Limieux stated that unlike most players that retire, his reason was not because his heart wasn't in the game, but rather, his heart did not allow him to play. Limieux, the 13 time All-Star learned in December that he had atrial fibrillation, an irregular heartbeat that can cause his pulse to flutter wildly and must be controlled by medication. He ended his career with 690 goals and 1,033 assists for 1,723 points, the 7th point getter all time. For the time being, Lemieux doesn't need to worry about passing the mantle down to number 1 draft pick, Sidney Crosby.
(Thanks, T-Rex!)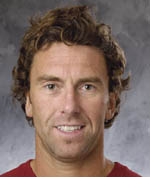 The Philadelphia Flyers are currently in first place in the Atlantic division, and with this move, they are definitely in the win-now mentality. In center Petr Nedved, they are receiving a very strong skater and offensive player who should benefit from the offensive rule changes implemented this season. So far Nedved has been slowed down by with groin and elbow injuries. The Coyotes are receiving a young defenseman in Dennis Seidenberg in return. Nedved should not have any problems adjusting to Eastern conference opponents, having success in New York and Pittsburgh.
Posted by Edwin Soto Categories: NHL,
Florida at the beginning of what seemed to be a long and difficult uphill climb, have now surfaced with some pizzaz of actual contenders for the playoffs. Between October 27 and November 23 they lost 12 games in a row but now led by an unlikely Jozef Stumpel, the Panthers are making a huge turnaround. Stumple has scored 16 points in December so far, a distant cry from what his contribution was prior to this month. How real is this Panthers team? They outscored the seemingly unbeatable Sabres on Friday, that may be some proof.
Posted by Jeff Chan Categories: Front Office, NHL,

The last placed Penguins with new rookie sensation Sidney Crosby may have to change their address after the '06-07 season, when their lease at Mellon Arena expires. Penguins already have such a good history in Pittsburgh, they used to have a cool nickname for their stadium- the Igloo, but Mellon Arena is the oldest and smallest arena in the National Hockey League. It's been tough sports-wise for the city of Pittsburgh since 1992, if it weren't for the NFL Steelers. In 1992, the Penguins wrapped up the season by winning their second Stanley Cup championship.
NHL commissioner Gary Bettman listed seven cities—Houston, Kansas City, Las Vegas, Portland, Winnipeg, Quebec, and Hamilton (Ontario) have all expressed interest in getting an NHL team. To me, there is already enough confusion: Hartford Whalers changing their name to the Carolina Hurricanes, Winnipeg Jets turning into Phoenix Coyotes, the Quebec Nordiques relocating to become the Colorado Avalanche etc etc… For those reasons alone, I hope the Penguins are able to stay in Pittsburgh.
© Gear Live Media, LLC. 2007 – User-posted content, unless source is quoted, is licensed under a Creative Commons Public Domain License. Gear Live graphics, logos, designs, page headers, button icons, videos, articles, blogs, forums, scripts and other service names are the trademarks of Gear Live Inc.