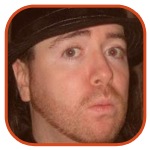 Posted by Adrien Griffin Categories: Athletes, NHL, Rumors,
As the Winnipeg Jets continue to sort out the many issues facing them before returning to the ice this fall, one of the more publicized issues revolves around Evander Kane and his wearing of the number nine. That's the same number that former Winnipeg Jet and Hockey Hall of Fame member Bobby Hull wore and was retired by the first incarnation of the Jets. While technically that history now belongs to the Phoenix Coyotes franchise, many think it's wrong for Kane to wear the iconic number.
Click to continue reading Evander Kane and the number nine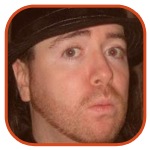 Posted by Adrien Griffin Categories: Athletes, Front Office, NHL,
Friday saw a record number of NHL free agent signings, mainly because many teams are scrambling to get players just to reach the salary floor required of them. Money was thrown around relentlessly and new Buffalo Sabres owner Terry Pegula was at the forefront of the spending. He held firm in his promise to build Buffalo back into a contending team as he signed former Vancouver Canucks blue-liner Christian Ehrhoff to a 10 year, $40 million contract.
Click to continue reading Christian Ehrhoff signs with Sabres for $40 million

Posted by Dennis Velasco Categories: Athletes, Editorial, NBA, NHL,
This week's "In Your Face" goes to the lovely rioting people of Vancouver who played ultimate sore loser when the Vancouver Canucks lost the Stanley Cup to the Boston Bruins. Nice job, eh? We also call out the NBA and the NBA Players Association who will likely strike after a great NBA postseason. Get it together! LISTEN UP!
Again, thanks for listening to the EndScore Report and LIKE our Facebook page!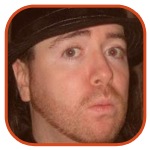 Posted by Adrien Griffin Categories: Athletes, Championship, NHL,
In the aftermath of the city of Vancouver tearing itself apart, it's easy to forget that the Boston Bruins are the newly-crowned Stanley Cup Champions. Tim Thomas performed admirably in net in securing his team the championship trophy as well as locking up the Conn Smythe Trophy himself as playoff MVP. By shutting out the opposition in the biggest game of his life, Thomas has secured himself as a fixture as both a Bruin and an American.
Click to continue reading Tim Thomas cleaning up NHL hardware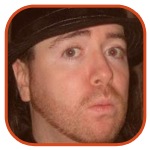 Posted by Adrien Griffin Categories: Athletes, NHL, Playoffs,
Talk about a "Luoooong" night for Vancouver Canucks fans. For Boston Bruins fans though, there couldn't have been a better way to bounce back from a pair of disappointing losses in Games 1 and 2 of the Stanley Cup Final. On home ice, Boston erupted for eight goals – all against Vancouver netminder Roberto Luongo – in a stunning thrashing of the visiting favorites. The pre-game itself features more storylines than any sports section could handle, and by the final whistle, about a dozen more were added to the lengthening list.
Click to continue reading Bruins erase Canucks with 8-1 win in Game 3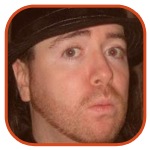 Posted by Adrien Griffin Categories: Athletes, Championship, NHL, Playoffs,
The Vancouver Canucks seem to have found their stride in the postseason. After winning the Presidents Trophy and being the regular season's top-scoring team, they carried that momentum in taking the first three games against the Chicago Blackhawks in Round 1, but then stubbed their collective toe, almost blowing the series to the Hawks before winning Game 7. It took them six games to finish the Nashville Predators and five games to clinch against the San Jose Sharks, and now hold a 2-0 series lead against the Boston Bruins in the Stanley Cup Final.
Click to continue reading Canucks go up 2-0 in Stanley Cup Final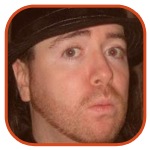 Posted by Adrien Griffin Categories: News, NHL, Rumors,
With a sudden yet staggering announcement, it seems that the Atlanta Thrashers have finally found new ownership. Except those owners happen to be True North Sports and Entertainment – a company who already owns the AHL's Manitoba Moose and the MTS Centre arena. Stephen Brunt, who broke the news Thursday night, has already taken significant heat for doing his job because, as expected, nobody would allow such ground-breaking news to just take off.
Click to continue reading Stephen Brunt announces sale and move of Atlanta Thrashers to Winnipeg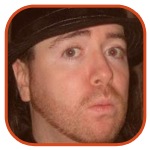 Posted by Adrien Griffin Categories: Athletes, NHL, Playoffs,
Shame on the Boston Bruins. Tyler Seguin didn't play in any games during the first two rounds of the playoffs. Knowing that the Tampa Bay Lightning would be a tougher team than any they'd faced so far, they added Seguin to the roster for the Eastern Conference Finals. In his two games in the lineup, Seguin has three goals and three assists already, including a four-point explosion in the second period of Game 2.
Click to continue reading Tyler Seguin learning playoff style quickly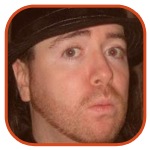 Posted by Adrien Griffin Categories: Front Office, News, NHL,
It ain't over yet. The Glendale City Council has voted in favor of paying the bills to keep the Phoenix Coyotes in Glendale, Arizona for yet another season. The Council's 5-2 vote on Tuesday night means the city will pony up $25 million to the NHL that it pledged a year ago. That, by the way, is taxpayer money coming from citizens who have more than proven that for the most part, they are uninterested in the game on ice out in the desert.
Click to continue reading Glendale City Council votes to keep Phoenix Coyotes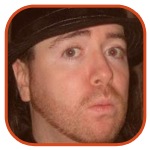 Posted by Adrien Griffin Categories: Athletes, NHL, Playoffs,
With a 2-1 victory over the Nashville Predators on Monday night, the Vancouver Canucks clinched their second-round series and now await the winner of the Detroit Red Wings and San Jose Sharks. Ryan Kesler continued to dominate, putting two more assists on the score sheet and furthering his cause to become the Conn Smythe Trophy winner. Also, the Sedin brothers made a rare postseason appearance and Roberto Luongo put together one of his best games ever in securing the win for the visiting Canucks.
Click to continue reading Vancouver Canucks defeat Nashville Predators, finally get a rest
© Gear Live Media, LLC. 2007 – User-posted content, unless source is quoted, is licensed under a Creative Commons Public Domain License. Gear Live graphics, logos, designs, page headers, button icons, videos, articles, blogs, forums, scripts and other service names are the trademarks of Gear Live Inc.