Posted by Dennis Velasco Categories: News, NFL,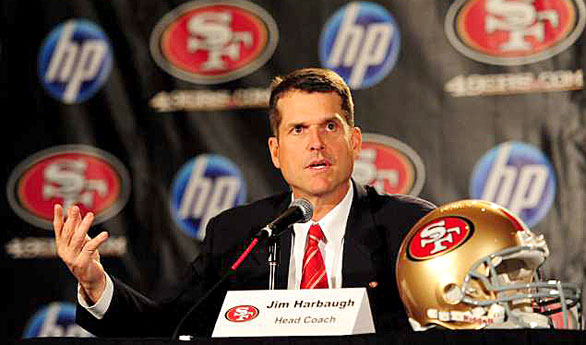 Jim Harbaugh signed a five-year $25 million contract to coach the San Francisco 49ers. This is a great move for the former Stanford Cardinal football head coach since it won't be much of a move at all, as Harbaugh will remain in the Bay Area where he's found much success at the college level. Harbaugh was desired by many NFL teams, but in the end decided to go the route of his mentor, Bill Walsh, going from Stanford to the Niners. Harbaugh should make the team more exciting with a strong emphasis on offense, which is a contrast to former Niners head coach Mike Singletary's approach. After high expectations before the season and subsequent disappointment, it was time for a change and Harbaugh will bring some excitement to the Bay Area on a professional level.
Read More

| ESPN


Posted by Dennis Velasco Categories: Editorial, NFL, Playoffs, Super Bowl,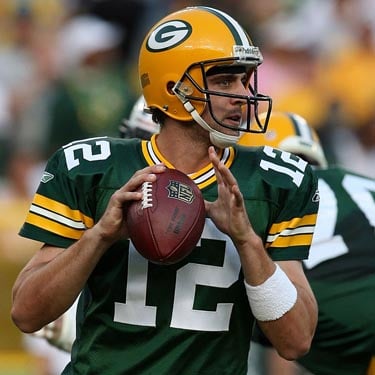 The NFC Wild Card weekend kicks off with the defending Super Bowl champion New Orleans Saints and Seattle Seahawks mixing it up in the Great Northwest on Saturday, January 8th at 4:30PM ET. There has been much ballyhoo about the Seahawks making it into the postseason as NFC West division champions with a losing record (7-9), the first time that's happened in the NFL's history. Feel bad if you're a Tampa Bay Buccaneers or New York Giants fan, both of whom finished with 10-6 records, but because of the current playoff system will be watching instead of playing.
Click to continue reading NFC Wild Card Weekend Preview - Saints, Seahawks, Packers, Eagles

Posted by Dennis Velasco Categories: Athletes, Drafts, NCAA, College Football, NFL,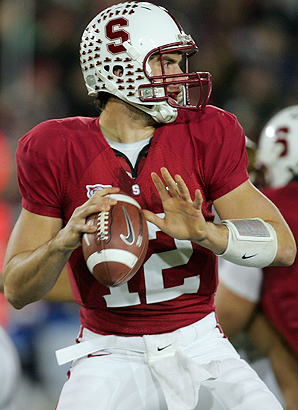 Stanford quarterback and projected first overall pick in the 2011 NFL Draft has decided to return to school at Stanford. This news is especially bad for the Carolina Panthers who own the number one pick in the draft and mentioned that they would take Luck should he come out. Luckily, they already have a young quarterback in rookie Jimmy Clausen who probably just needs more reps before filling his promise. In the end, this might work out well for the team, although the fanbase had to be expecting Luck to take snaps under center in 2011.
Read More

| ESPN


Posted by Dennis Velasco Categories: NFL, Playoffs,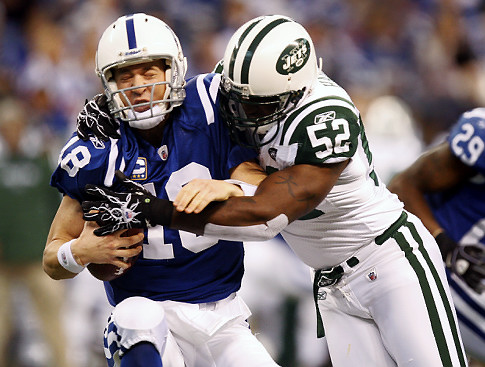 Dennis Velasco and Chris Sannella breakdown the AFC Wildcard Weekend games between the New York Jets versus Indianapolis Colts and the Kansas City Chiefs versus Baltimore Ravens. We pick our winners from each game, highlighting the play of Peyton Manning, the Jets defensive pressure, the Chiefs' running game, and the Ravens' talent on both sides of the ball. Listen to the podcast after the jump.
Click to continue reading EndScore Sports Podcast: AFC Wildcard Weekend Preview

Posted by Dennis Velasco Categories: Front Office, NFL,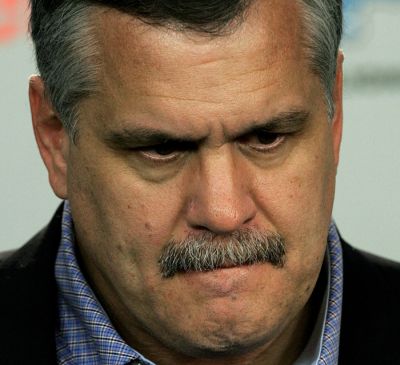 Matt Millen was the Detroit Lions' GM from 2001-2008 and it was the opinion of NFL and especially Lions fans that Millen stunk at his job. Now, with John Elway taking the GM reins with the Denver Broncos, Millen who was also a former player without any previous experience running an NFL football team in any manner, is hoping that Elway will succeed. It's mighty nice of Millen to wish Elway luck, but at least the latter had experience running the AFL's Colorado Crush. Another thing in Elway's favor is that the franchise at least has some talent to work with, as well as a strong fan base and record of doing well during its history. The Lions did not when Millen took over, which concluded when Millen left after the 2008 season when the Lions became the only team in NFL history to not win a game, going 0-16. Ouch.
Read More

| NFL FanHouse


Posted by Dennis Velasco Categories: Athletes, News, NFL,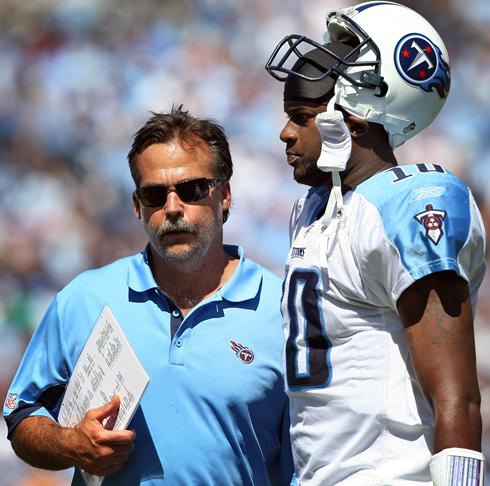 It had become obvious that Tennessee Titans head coach Jeff Fisher and mercurial quarterback Vince Young could no longer co-exist. Titans owner Bud Adams also knew this to be true and had to make a choice between Fisher, who just finished his 16th season as Tennessee's man in charge on the field and the third overall pick in the NFL's 2006 Draft. Adams is publicly known to love Young, which makes this announcement kind of surprising. However, Fisher isnt in the clear yet as the coaching staff is being evaluated as well. It could be a totally new direction for the Titans going into next season.
Read More

| ESPN


Posted by Dennis Velasco Categories: Front Office, News, NFL,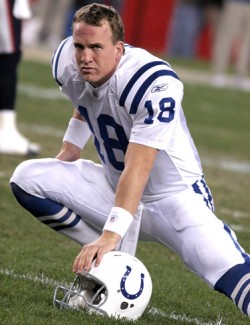 According to Indianapolis Colts President Bill Polian, it looks like the NFL season will expand from 16 games to 18 games. This isn't official yet as both the owners and players association will need to approve this change, but at this juncture, it seems like a formality. Polian is a member of the NFL's competition committee and a former league executive, so his words during his weekly radio show carry some weight. How do you feel about the change? Leave your comments below!
Read More

| ESPN


Posted by Dennis Velasco Categories: Editorial, Fantasy, Front Office, NFL,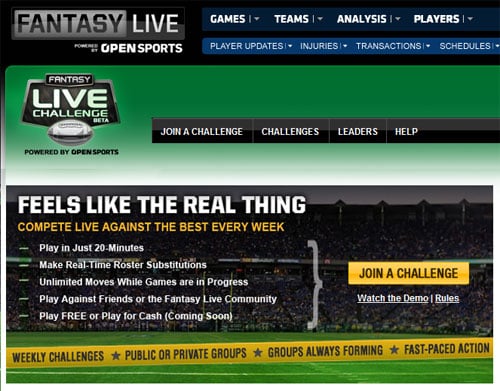 Sundays in the fall… for every red-blooded sports fan, it means being lost from noon to midnight in all things NFL, including pre-game and post-game analysis. For about 12 whole hours, NFL fans immerse themselves in the game that they love and if this describes you, do you think you have 20 minutes, 1/36 of your NFL time, to have some fun and win some great prizes? Let's be honest, your favorite NFL team will only play about three hours and you'll have some time, so spend it playing Fantasy Live's Fantasy Live Challenge!
Fantasy Live Challenge is a very abbreviated version of the ever-popular game of fantasy football. Instead of the tediousness of drafting, the feeling of disappointment because you missed out on a certain player, and the waiting game of knowing if you've won or not, Fantasy Live Challenge is a quick game of competitive satisfaction where you select players in games happening in real-time during a designated 20-minute period.
First off, you'll need to join a competition and then select one quarterback, two running backs, two wide receivers, one tight end, and one kicker and hope they all score as much as possible in your 20 minutes. You can even create your own challenge and play against friends to see which one of you knows their football and can prove it! Since there is a possibility of playing multiple games during the day, you can prove your football knowledge over and over again!
Fantasy Live's Fantasy Live Challenge is addictive and gets your attention whole-heartedly, so drop everything and play! It will be the best and most intense 20 minutes you'll spend on a Sunday.

Posted by Dennis Velasco Categories: Athletes, Front Office, News, NFL,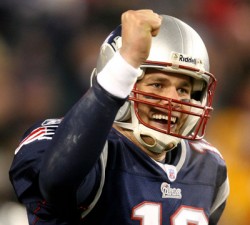 Tom Brady and the New England Patriots finally agreed on a four-year extension that will pay Brady $72 million with $48.5 million guaranteed. Considering all that he's done for the organization, namely leading the team to three Super Bowls, it was only a matter of time before Brady re-upped with the Pats. It would have been shocking if Brady didn't get the opportunity with the team he's been with his whole career since 2000. Is Randy Moss, playing in his final year of his contract, up next to sign an extension with the Patriots? It doesn't seem likely.
Read More

| ESPN


Posted by Dennis Velasco Categories: Athletes, News, NFL,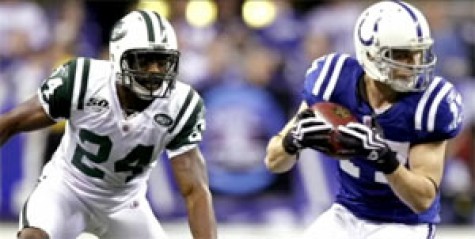 Darrelle Revis and the New York Jets finally agreed to a deal that will bring back, arguably, the best cornerback in the NFL to the best defense in the league. Revis held out beginning on August 1st and is expected to come to New York today to sign his new contract. For all involved, including Jets fans, the whole process was a gut-wrenching and sad period of time. However, all can now rejoice as the Jets move up from simple playoff contender to Super Bowl contender. The rest of the NFL cannot be happy.
Read More

| ESPN

© Gear Live Media, LLC. 2007 – User-posted content, unless source is quoted, is licensed under a Creative Commons Public Domain License. Gear Live graphics, logos, designs, page headers, button icons, videos, articles, blogs, forums, scripts and other service names are the trademarks of Gear Live Inc.