Posted by Dennis Velasco Categories: Athletes, MLB, News,
Barry Bonds, the former Pittsburgh Pirates and San Francisco Giants slugger, has been found guilty of one count of obstruction of justice, but a jury of eight women and four men couldn't come to a verdict in regards to three other charges. The obstruction charge could carry a 15-21 months jail sentence, however, similar verdicts for other athletes involved with the long-time steroids case involving BALCO (Bay Area Laboratory Co-Operative) have brought six months to a year of home confinement. Something similar should come to Bonds, who has constantly denied knowingly using performance-enhancing drugs. Speculation will always abound and Bonds will likely always be dogged by this situation. The next judgement will be for the Hall of Fame and it'll be interesting how the voting goes.
Read More

| ESPN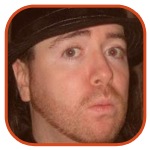 Posted by Adrien Griffin Categories: Athletes, MLB, Rumors,
Reports are surfacing that Carlos Delgado will officially announce his retirement on Wednesday. It seems like this is the last, inevitable move in what has been a very successful 17-year major league career spent mostly with the Toronto Blue Jays; from 1993-2004, before playing for the Florida Marlins for a season and then the New York Mets from 2006-2009. Injuries have plagued his return to baseball ever since, prompting the slugger's ultimate announcement.
Click to continue reading Carlos Delgado reportedly to hang them up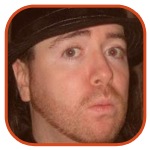 Posted by Adrien Griffin Categories: Athletes, MLB,
Peter Bourjos scored from second on a Maicer Izturis single to right field to end what can only be described as one of the wildest April games in MLB history. The Anaheim Angels took the 6-5, 14-inning victory from the Toronto Blue Jays in a game that took five hours and three minutes to play. The lead traded hands five times before settling at 5-5 after four innings. However, nobody could fully crack the bullpens. The game featured the use of 14 total relievers (including Angels starter Dan Haren), four double plays, three outfield assists, a combined 4-for37 with runners in scoring position and 26 runners left on base.
Click to continue reading The most bizarre April game in MLB history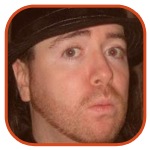 Posted by Adrien Griffin Categories: Athletes, MLB,
Picked to finish in the mid-80s in wins by many experts, the Milwaukee Brewers got off to a rough start, losing their first four in a row, including the season opener by way of a walk-off home run. They're playing under-.500 so far and have already put themselves in a hole. While the season is still young, there are already a few disappointments making this difficult for the Brew Crew. First of all, Zack Greinke has yet to make an appearance (and likely won't until May) and secondly, Shaun Marcum has been anything but Marcum-esque.
Click to continue reading Shaun Marcum and the Milwaukee Brewers trying to right the ship

Posted by Dennis Velasco Categories: Editorial, MLB, NBA, News,
DV and Chris back at you with another EndScore Report edition of "In Your Face" where we call out that past week's dumbest athlete (or athlete's mom), team, coach, and any other sports-affiliated personality. This was recorded during halftime of the New York Knicks/New Jersey Nets game, so there's obvious background noise... deal with it! This week, Chris goes after the Boston Red Sox's slow start and DV hopes that LeBron James' mother, Gloria James, would act her age. Listen here for the full-blown brashness!
Give it a listen and and LIKE our Facebook page!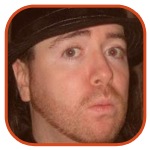 Posted by Adrien Griffin Categories: Athletes, MLB,
If you're a Boston Red Sox fan, ever been to Boston, or heck, even know what Yawkey Way is, you know what a frenzy the city is in right now over the team's worst start to a season since 1945. Having been swept in straight series by the Cleveland Indians and the Texas Rangers looks bad, though. The Red Sox return to Fenway Park tomorrow to welcome the rival and hated New York Yankees. The way things have gone so far for the Red Sox, the fans may end up booing both teams.
Click to continue reading Winless Red Sox return to Fenway Park

Posted by Dennis Velasco Categories: Kudos, MLB,
DV and Chris take a look at the MLB season thus far. Yes, barely one week in, they overreact to what's gone down thus far. The Kansas City Royals are on top of the AL Central, the Baltimore Orioles pitching staff looks unstoppable, and the New York Mets are tied with the Philadelphia Phillies for first place in the NL Central! Someone check to see if hell has frozen over! And, can you say, Alex Gordon for AL MVP? Listen here!
Make sure to check out all of the EndScore Report episodes and LIKE our Facebook page! Oh, tell your friends about ESR too!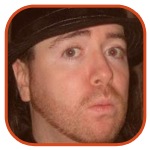 Posted by Adrien Griffin Categories: Athletes, MLB,
Everybody knows the legend that is Ichiro Suzuki. As a 27-year-old in 2001, he made his debut for the Seattle Mariners and proceeded to define what it meant to be a Japanese-born athlete being successful in MLB. His career accolades already suggest he's Hall of Fame material and this past weekend he became the career leader in hits for the Mariners. The search to find the next great Japanese player is on, yet less than a dozen position players have cracked the big leagues.
Click to continue reading Tsuyoshi Nishioka trying to become the next Ichiro

Posted by Dennis Velasco Categories: Athletes, Editorial, MLB, NBA,
DV and Chris look at the past week and call out the players, coaches, teams, or in this week's case, fans, that deserve an "in your face" for something idiotic that they've done. Chris goes first and gives an "in your face" to LeBron James of the Miami Heat. DV doesn't go after anyone officially affiliated with a professional team, but instead goes after a couple of idiotic Los Angeles Dodgers fans... and, no, San Francisco Giants fans, Dodgers fans aren't all idiots. Give a listen to this edition of IN YOUR FACE here!
Don't forget to go to our Facebook page and LIKE us! Thanks for supporting EndScore Report!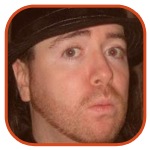 Posted by Adrien Griffin Categories: Athletes, MLB,
If you are a fan of the Toronto Blue Jays, you probably found a thing or two to enjoy about their home opener against the Minnesota Twins on Friday night. While the highlight package for the game could take up an entire segment of SportsCenter, one of the standout events of the evening was 2010 Home Run King Jose Bautista's fifth inning blast off Carl Pavano to pick up right where he left off last season.
Click to continue reading Jose Bautista blasts first homer of 2011
© Gear Live Media, LLC. 2007 – User-posted content, unless source is quoted, is licensed under a Creative Commons Public Domain License. Gear Live graphics, logos, designs, page headers, button icons, videos, articles, blogs, forums, scripts and other service names are the trademarks of Gear Live Inc.