Posted by Dennis Velasco Categories: Athletes, Kudos, News, NFL,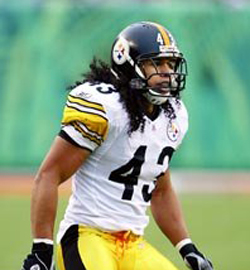 Pittsburgh Steelers defensive back Troy Polamalu was named AP's Defensive Player of the Year, Green Bay Packers linebacker Clay Matthews came in a very close second, losing to Polamalu by two votes. Both players are game-changers and helped lead the top two defenses in the NFL to this year's Super Bowl. However, Polamalu is probably more of a versatile defender, able to sack the quarterback and come up with a big-time interception or hit. Also, Matthews is only in his second season in the NFL and will have many years to win the award.
Read More

| ESPN


Posted by Dennis Velasco Categories: Athletes, Kudos, News, NFL,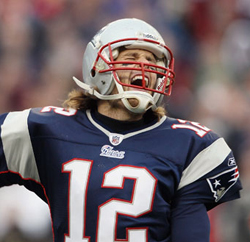 New England Patriots QB Tom Brady was named AP's Offensive Player of the Year and there isn't much of an argument against it. Brady finished the season with 3,900 passing yards, completing 65.9% of this passes, throwing for 36 touchdowns with only four interceptions, and a 111.0 QB Rating. His touchdown-to-interception ratio of 9.0 is an NFL record. At one point, he threw 355 passes without an INT, which is an amazing feat. Philadelphia Eagles QB Michael Vick finished second in the voting. Brady is the odds-on favorite to be named this past season's NFL MVP.
Read More

| ESPN Boston


Posted by Dennis Velasco Categories: Kudos, Soccer,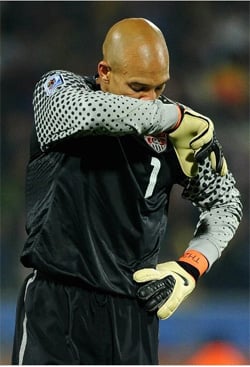 After a valiant effort, the U.S. World Cup team were eliminated by Ghana in the World Cup's first round of elimination matches. The U.S. lost 2-1 when Ghana's Asamoah Gyan scored what proved to be the winning goal three minutes into the first extra time period. The U.S. team's advancement into this round, as well as being the top club in their group coming out of group play, despite the obstacles of bad refereeing, says a lot about the team. The television ratings proved that Americans were following the team, and for however long, the viewing public could appreciate the sport. Fans and supporters of soccer in the States hope that that appreciation can last long, especially considering the drama and thrill of this World Cup's U.S. squad, which was led by Landon Donovan and Tim Howard, both of whom played with the heart of champions, although without its title.
Read More

| ESPN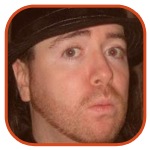 Posted by Adrien Griffin Categories: Athletes, Editorial, Kudos, NHL, Rumors,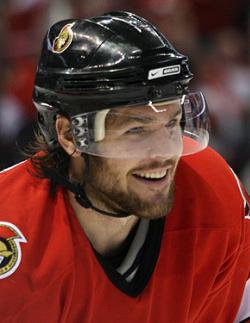 The power of Twitter has struck again. Rumors of an engagement between Ottawa Senators forward Mike Fisher and country music superstar Carrie Underwood popped up all over the place after a friend of Underwood's family announced on his Twitter page congratulating the pair on their recent engagement. Fisher and Underwood have been linked together romantically for about a year. Underwood is regularly in attendance in the luxury boxes at Scotiabank Place.
Click to continue reading Fisher and Underwood make engagement official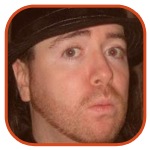 Posted by Adrien Griffin Categories: Athletes, Editorial, Kudos, MLB,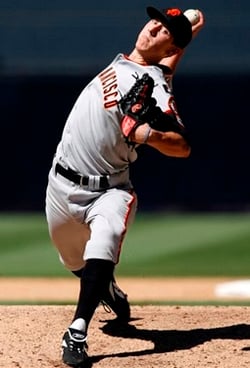 Tim's done it again. Tim Lincecum of the San Francisco Giants won his second consecutive National League Cy Young Award. Lincecum edged out the pair of St. Louis Cardinals aces, Adam Wainwright and Chris Carpenter. He becomes the first pitcher to repeat as the winner since Randy Johnson did so with the Diamondbacks four times from 1999-2002. It makes sense that the number one pitcher of 2008 won again, as while Lincecum's wins total was down in 2009, he improved in almost every other area.
Click to continue reading NL Cy Young Award winner - Tim Lincecum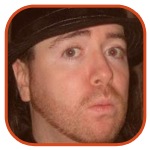 Posted by Adrien Griffin Categories: Athletes, Editorial, Kudos, MLB,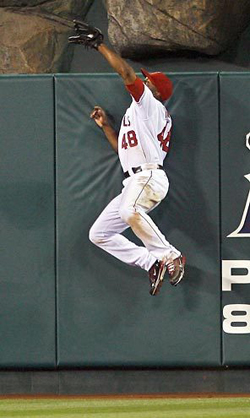 The American League Silver Slugger Award winners were announced recently, and six of the nine selections came out of the East, which further goes to show just how powerful – literally – this division is. The New York Yankees had repeat winners in Mark Teixeira at first-base and Derek Jeter at short. The Boston Red Sox's Jason Bay was honored with his first, the Tampa Bay Rays' Evan Longoria at third, and the Toronto Blue Jays each had first-timers with Aaron Hill at second and Adam Lind as the designated hitter. The rest of the league squeaked in Joe Mauer, catcher for the Minnesota Twins with his third, and Ichiro Suzuki from the Seattle Mariners and Torii Hunter from the Los Angeles Angels in outfield, with their third and first, respectively.
Click to continue reading AL Silver Sluggers announced with few surprises

Posted by Dennis Velasco Categories: Championship, Editorial, Kudos, NBA, Playoffs,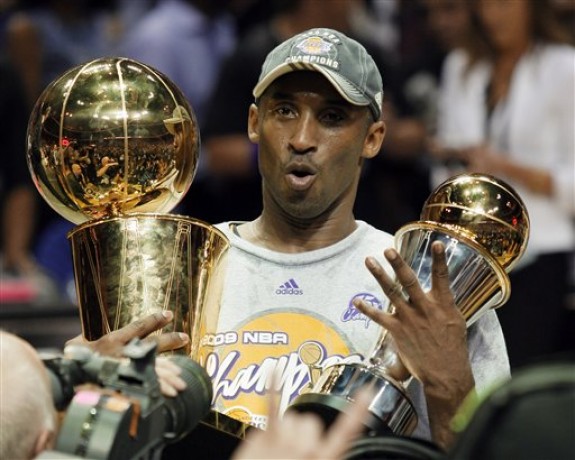 The Los Angeles Lakers beat the Orlando Magic four games to one in the NBA Finals, earning the team's 15th NBA title. Put in a historical perspective, they are now 15-15 in NBA Finals match-ups and are second only to the Boston Celtics and their 17 NBA titles for most championships by a franchise. Phil Jackson also moved ahead of Red Auerbach for the most titles by a head coach, winning his 10th NBA title, the fourth with the Lakers. His other six came with the Michael Jordan-led Chicago Bulls. Perhaps, most importantly, Kobe Bryant won a title with Shaquille O'Neal… okay, it's only important to all those that hated on Kobe and said he couldn't win a title without Shaq (this group includes Shaq himself), well, in your face!
Bryant was a symbol of will and determination and getting the job done. In fact, such ferocity and competitiveness hadn't been seen since Jordan took the court. And now, the monkey is off his back and if the Lakers can somehow sign both Trevor Ariza and Lamar Odom, the Lakers could win a few more championships. Pau Gasol and Andrew Bynum are locked in and provide great interior presences, Derek Fisher looks as if he can still play for a few years and it looks like Jordan Farmar will be ready to take up the PG mantle. Contractually, Jackson only has one more season left, but if the core group of players can stay intact, don't be surprised if he signs another extension. This season, Jackson seemed less stressed because of team chemsitry and the lack of two alpha males (Kobe and Shaq) going at it.
Congratulations to the Lakers and their fans. And to all the Kobe haters, bite it!

Posted by Milo Taibi Categories: Athletes, Kudos, MLB,

Coming into tonight, Micah Owing's stats for the 2007 season seemed about average. He had a 5-6 record, with a 4.78 ERA. However one tool he posses that was not taken into account was his bat. Coming into tonight, he had eight hits this season, even with a dinger and 5 RBI's. But against the Atlanta Braves tonight Owings hit two home runs, four hits, and six RBI's. This is the second consecutive ground breaking night for Arizona Diamondbacks pitchers. Last night Brandon Webb threw his third consecutive shutout.
Click to continue reading Micah Owings, Hitting Machine

Posted by Milo Taibi Categories: Athletes, Kudos, MLB, News,

Brandon Webb, reigning National League Cy Young award winner, threw his third consecutive shutout against the Atlanta Braves on Friday, yielding just two hits. Even more impressively, Webb has now thrown 42 straight scoreless innings pitched. The record for most consecutive scoreless innings pitched belongs to Orel Hershiser, who set the record in 1988 with 55 innings. The hits for the Braves tonight belonged to Kelly Johnson and Jeff Francouer.
Click to continue reading Brandon Webb Throws Third Consecutive Shutout

Posted by Milo Taibi Categories: Athletes, Kudos, MLB,
Last night in a game against the Cincinnati Reds Barry Bonds hit lifetime home run number 751, making himself just four home runs away from the alltime record of 755 home runs. The home run came against pitcher Aaron Harang. With an 0-2 count Harang threw a fastball right down the pipe, which proved to be a mistake. However, Harang had no regrets about how he pitched Bonds in the at bat.
"You can't be scared to go after guys like that, especially when there's nobody on or it's early in the game," Harang said. "That's what I tried to do with the third one, and he was right on it."
Click to continue reading Bonds Now Four Home Runs Away From Record
© Gear Live Media, LLC. 2007 – User-posted content, unless source is quoted, is licensed under a Creative Commons Public Domain License. Gear Live graphics, logos, designs, page headers, button icons, videos, articles, blogs, forums, scripts and other service names are the trademarks of Gear Live Inc.