Posted by Dennis Velasco Categories: Athletes, Kudos, NBA, News,
The Basketball Hall of Fame named 12 finalists for inclusion into the select group of outstanding basketball players/contributors to the game. Chris Mullin, Dennis Rodman, Jamaal Wilkes, and Tex Winters are among the dozen selected candidates. Maurice Cheeks, Ralph Sampson, Teresa Edwards (five-time Olympian), Tara VanDerveer (Stanford women's coach), Dick Motta (former NBA coach), Herb Magee (Philadelphia University coach), Hank Nichols (college basketball referee), and (Golden State Warriors VP/GM) Al Attles. Dennis Rodman should be a no-brainer to get in amongst the players, but hopefully Mullin also gets in there as he was a stellar college basketball player and one of the top shooters/scorers in the NBA during his time in the league. In fact, he was also a member of the first Olympics Dream Team.
Read More

| ESPN


Posted by Dennis Velasco Categories: Athletes, Kudos, NBA, News,
Dennis Rodman was and still is one of the biggest enigmas in sports. However, there is no questioning the validity in retiring his number 10 with the Detroit Pistons. He was 6'7" and barely weighed 200 pounds (210 to be exact), but was able to dominate the backboards on both ends of the court against the biggest centers and power forwards in the game. Rodman's desire to rebound is unmatched, even today, but how was it possible for such a thin player to do the things he did? He led the league in rebounding seven seasons in a row (1991-1998) and was named Defensive Player of the Year twice (1989-1991). As a personality of conflict and comedy, it's only appropriate that the jersey retirement takes place on April 1st this season.
Read More

| Detroit Pistons Official Website


Posted by Dennis Velasco Categories: Kudos, NBA, News,
The basketball gods finally showed mercy to the Cleveland Cavaliers who ended their consecutive game losing streak at 26. They beat the Los Angeles Clippers 126-119 in overtime. It was a controversial victory as the Clippers' Baron Davis went in for a seemingly game-winning lay-up that was blocked by the Cavs' J.J. Hickson, but no goal-tending call was made. It was the Cavs' first win since December 18, 2010 and only their second win in their last 38 games. They remain tied for most consecutive losses by a professional sports franchise with football's Tampa Bay Buccaneers.
Read More

| Yahoo!


Posted by Dennis Velasco Categories: Athletes, Championship, Super Bowl, Kudos, News, NFL, Playoffs,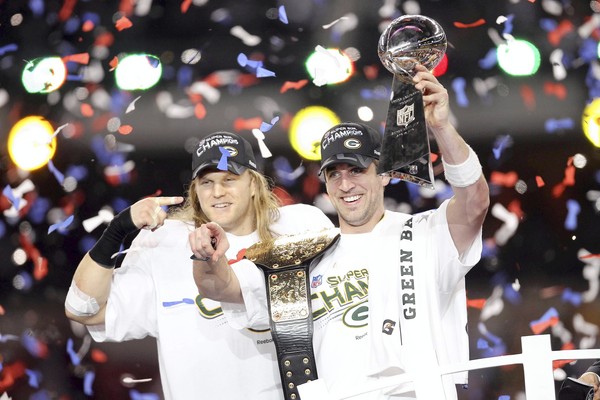 The Green Bay Packers defeated the Pittsburgh Steelers 31-25 to win Super Bowl XLV. The Packers went into halftime with a 21-10 lead after the Steelers scored a touchdown just before the end of the second quarter. It looked like the Steelers had all of the momentum heading into the second half. However, despite outscoring the Packers after the half, the Steelers couldn't make enough of a comeback to win. If they had, they would have owned the record to come back from the biggest deficit (18 points) in the Super Bowl. Packers QB Aaron Rodgers was the Super Bowl MVP after throwing for 304 yards and three touchdowns without any interceptions, but was also great all postseason, leading the sixth-seeded Packers through three rounds before taking the team to the promised land. Rodgers now has as many Super Bowl victories as former Packers QB Brett Favre, but in addition has something Favre doesn't - Rodgers has the Super Bowl MVP.
Read More

| ESPN


Posted by Dennis Velasco Categories: Athletes, Kudos, News, NFL,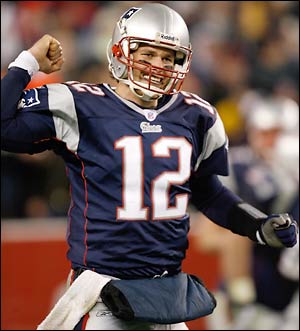 New England Patriots QB Tom Brady was the first ever unanimous choice for AP NFL MVP. He last won the MVP award in 2007, that time receiving 49 of the 50 votes with one voter voting for Brett Favre. It was a no-brainer that Brady would win the award after putting up 3900 passing yards, throwing 36 touchdowns versus a minisclue four interceptions, and a stellar 111.0 QB Rating. He led the Patriots to a 14-2 record, but were quickly ousted by the New York Jets in the AFC divisional round. While the MVP award is sweet, it's still nothing compared to what Brady and the Patriots work for - a Super Bowl trophy.
Read More

| ESPN


Posted by Dennis Velasco Categories: Athletes, Kudos, News, NFL,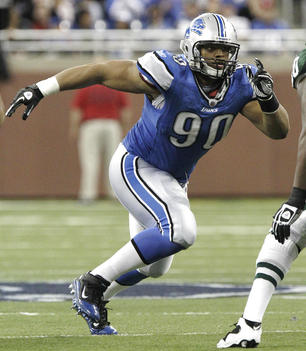 Detroit Lions defensive lineman Ndamukong Suh was named AP's Defensive Rookie of the Year after a season of 66 tackles and a position-leading 10 sacks. Suh received 48 of the 50 votes and was the first defensive lineman to win the award since Julius Peppers in 2002. Suh was also named an All-Pro and helped the Lions to a 6-10 season where they showed hope for the once pathetic franchise. With Suh anchoring the defense will be a big reason for the Lions if and when it happens. He was the first defensive player taken in the 2010 NFL Draft, going second overall after AP Offensive Rookie of the Year QB Sam Bradford.
Read More

| ESPN


Posted by Dennis Velasco Categories: Athletes, Kudos, News, NFL,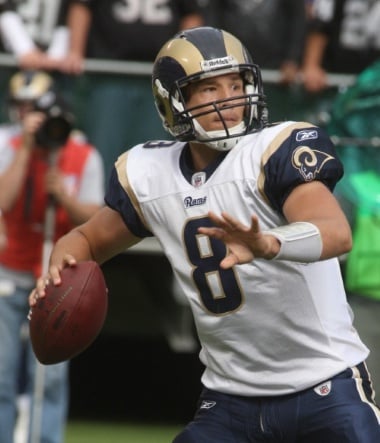 St. Louis Rams QB Sam Bradford was named the AP Offensive Rookie of the Year, which was very much warranted as his getting 44 of the 50 votes can attest to. Bradford took a 1-15 Rams team to the point of the playoffs in the 2010 season, and improving the team to a 7-9 record. He finished his season with 3512 passing yards, hitting on 60% of his passes, and throwing for 18 touchdowns versus 15 interceptions. The first overall pick in the 2010 NFL Draft had some questions because of a shoulder injury in his last season with the Oklahoma Sooners. He is the fourth QB to win the AP Offensive Rooke of the Year since 2004.
Read More

| ESPN


Posted by Dennis Velasco Categories: Athletes, Kudos, NBA, News,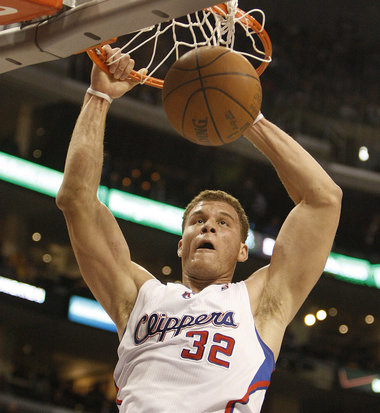 Los Angeles Clippers rookie and odds-on favorite for NBA Rookie of the Year honors, Blake Griffin, is being praised about half a season into his NBA career. Griffin was named one of the Western Conference's All-Star reserves, joining the San Antonio Spurs' Manu Ginobili and Tim Duncan, Dallas Mavericks' Dirk Nowitzki, Los Angeles Lakers big man Pau Gasol, Utah Jazz point guard Deron Williams, and fellow first-time All-Star, Oklahoma City Thunder guard Russell Westbrook.
Click to continue reading 2011 NBA All-Star reserves announced

Posted by Dennis Velasco Categories: Athletes, Kudos, MLB, News, Playoffs,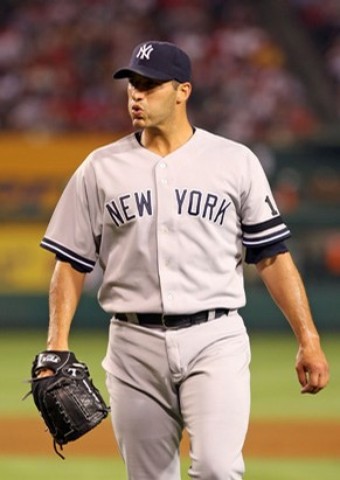 New York Yankees pitcher Andy Pettitte will be hanging up his glove and will retire, ending what has to be one of the better MLB careers a player could have. Pettitte won five World Series rings (1996, 1998, 1999, 2000, 2009) with the Yankees and is MLB all-time postseason winningest pitcher with 19 wins. He finished with a 240-138 record and 3.88 ERA in sixteen seasons, three with the Houston Astros and 13 with the Bronx Bombers. His candidacy for the Hall of Fame will be contentious as he did not win the magical benchmark of 300 wins, but 240 victories and an under 4.00 ERA in the Modern Era, as well as the rings and playoff wins, will make the voting close. However, that's all in the past and it's time for Pettitte to work on his future.
Read More

| ESPN New York


Posted by Dennis Velasco Categories: Kudos, NBA, News,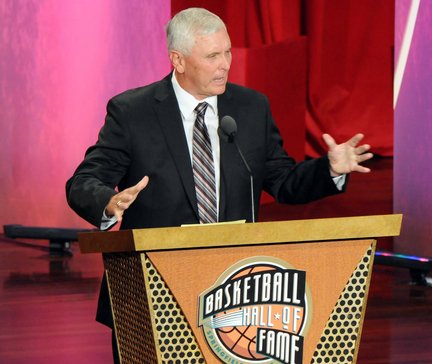 Acclaimed high school basketball coaching legend, Bob Hurley of St. Anthony's in Jersey City, won his 1000th game, bringing his overall record at 1000-110 in 39 seasons of coaching the St. Anthony Friars. He became just the 10th coach to ever achieve the mark in high school boys basketball. Last year, Hurley became only the third high school basketball coach to be inducted into basketball's Hall of Fame.
Read More

| ESPN

© Gear Live Media, LLC. 2007 – User-posted content, unless source is quoted, is licensed under a Creative Commons Public Domain License. Gear Live graphics, logos, designs, page headers, button icons, videos, articles, blogs, forums, scripts and other service names are the trademarks of Gear Live Inc.