Posted by Dennis Velasco Categories: Front Office, MLB, News, Rumors, Trades,
In this edition of the EndScore Report, DV and Chris talk about the recent transactions made by the New York Mets in cutting Oliver Perez and Luis Castillo. If the Mets are rebuilding, and it seems that they are, should GM Sandy Alderson consider trading David Wright and Jose Reyes, players who were deemed as the nucleus of the team's future? The podcasting duo also talk about the current team owners, Fred and Jeff Wilpon, whom they think should sell the team in order to truly begin anew. But who will buy in? DV and Chris talk about some interesting possiblities. Agree or disagree, feel free to leave comments below! Listen to the audio magic!
Also, LIKE our Facebook page!

Posted by Dennis Velasco Categories: Athletes, Editorial, Front Office, News, NFL,
There was only a small bit of hope that came in the form of two deadline extensions to continue to negotiate, but it wasn't enough as the National Football League Players Association (NFLPA) led by DeMaurice Smith chose to decertify their union, allowing individual players to join together, not as a union, to sue the NFL owners. In turn, the NFL owners locked out their players from team facilities. No communication is allowed between players and the organization and its employees, such as coaches. Needless to say, the 2011 NFL season is now in jeopardy unless litigation can be settled quickly or somehow the two opposing sides can come to an agreement outside of court.
Click to continue reading NFLPA decertifies, NFL owners lock out players

Posted by Dennis Velasco Categories: Athletes, Front Office, NBA, News,
According to reports, the disgruntled Richard Hamilton could have been traded away from the Detroit Pistons, but refused to do so. Instead he stayed with the team and remained in head coach John Kuester's dog house on the bench. It's been a bad situation for Hamilton as he hasn't played much this whole season due to disagreements with Kuester. In fact, the Hamilton has gotten in the Kuester's face and yelled profanities while Kuester did nothing, but take it.
Click to continue reading What is going on with Richard Hamilton and the Detroit Pistons?

Posted by Dennis Velasco Categories: Athletes, Front Office, MLB, News,
Albert Pujols, arguably the best overall player in baseball today, did not come to a contract agreement with the St. Louis Cardinals by the self-imposed deadline of Wednesday, February 16th. The reason Pujols designated a deadline was to not cause any distraction during the season for the team. However, considering all the things that Pujols can do and what he's done for the organization, how can his pending free agency after the 2011 not cause any degree of distraction? The usual big money teams, New York Yankees and Boston Red Sox, already have first baseman, but will undoubtedly have some interest should Pujols hit the market. Other interested teams include the Los Angeles Angels, Texas Rangers, and N.L. Central rivals, the Chicago Cubs.
Read More

| ESPN


Posted by Dennis Velasco Categories: Athletes, Front Office, NBA, News, Rumors, Trades,
Once again the Carmelo Anthony saga has risen to epic proportions in regards to where he will end up playing. New York Knicks? New Jersey Nets? Los Angeles Lakers? Maybe even stay put with the Denver Nuggets? One thing is for sure, everyone is getting tired with the speculation. Reportedly, the Nets and Nuggets have started negotiating once again, about a month after Nets owner Mikhail Prokhorov said that the Nets would no longer pursue Anthony. Well, never say never. Chris Sheridan looks at four factors heading into any trade involving the scoring machine and thinks the Knicks will pay the price.
Read More

| ESPN


Posted by Dennis Velasco Categories: Athletes, Front Office, MLB, News,
St. Louis Cardinals manager, Tony LaRussa, is accusing the Major League Baseball Players Association of putting pressure on free agent-to-be Albert Pujols to sign for the richest contract in baseball history. Pujols is arguably the best player in baseball and it's imperative for the MLBPA that he is paid that way in order to establish and keep a precedent - the best players get the most money. If Pujols should settle for anything less than Alex Rodriguez's benchmark contract of $27.5 per for 10 years, it could set the stage for owners to pay below-market value for players. This all said, it's ultimately up to Pujols as to where he plays. He's in the proverbial driver's seat and despite the usual group of high revenue teams (New York Yankees, Boston Red Sox) already having first basemen, Pujols commands a lot of attention.
Read More

| ESPN


Posted by Dennis Velasco Categories: Athletes, Front Office, News, NFL,
Michael Vick was given the franchise tag by the Philadelphia Eagles, showing the team's committment to the previously maligned quarterback. Vick has done a lot to overcome his dogfighting scandal and his play on the field and ability to stay out of trouble since being reinstated into the NFL has re-worked his image. In fact, Vick is set to appear on Oprah, a substantial way to change perception to mainstream America for Vick. Oprah Winfrey's opinion goes a long way. However, the Eagles didn't need her validation in understanding Vick's value.
Read More

| ESPN


Posted by Dennis Velasco Categories: Athletes, Front Office, MLB, News,
Albert Pujols' current contract will end after this 2011 season and he is going to make bank no matter where he goes. Naturally, the St. Louis Cardinals would like to keep, arguably, the greatest baseball player of his generation. Pujols is that rare player that can hit for power, average, and draw walks. Pujols has made it know that he won't talk about a contract extension once spring training starts, so the Cardinals have between now and February 16th to agree on an extension. One thing for sure is that it will cost alot for Pujols to play after next season.
Read More

| ESPN


Posted by Dennis Velasco Categories: Front Office, News, NFL,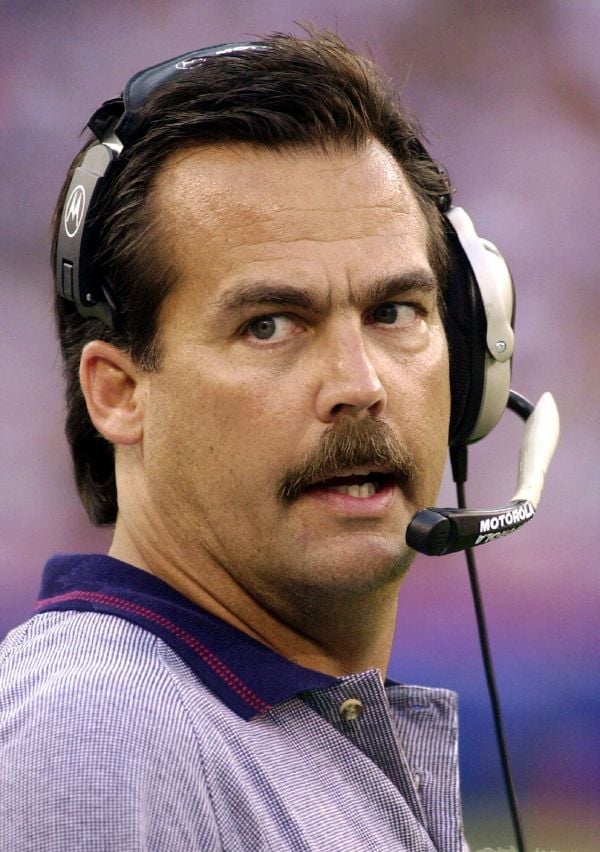 Jeff Fisher is now the former head coach of the Tennessee Titans after both parties agreed to part ways. Fisher just completed his 16th season as head coach for the Titans and many thought that he would coach his 17th after a previous conflict with quarterback Vince Young ended up with owner Bud Adams ageeing to release or trade Young. Young is still with the team, but plans are to still to release or trade him. Fisher will be a strong coaching candidate down the line for another team should he so choose.
Read More

| ESPN


Posted by Dennis Velasco Categories: Athletes, Front Office, NBA, News, Trades,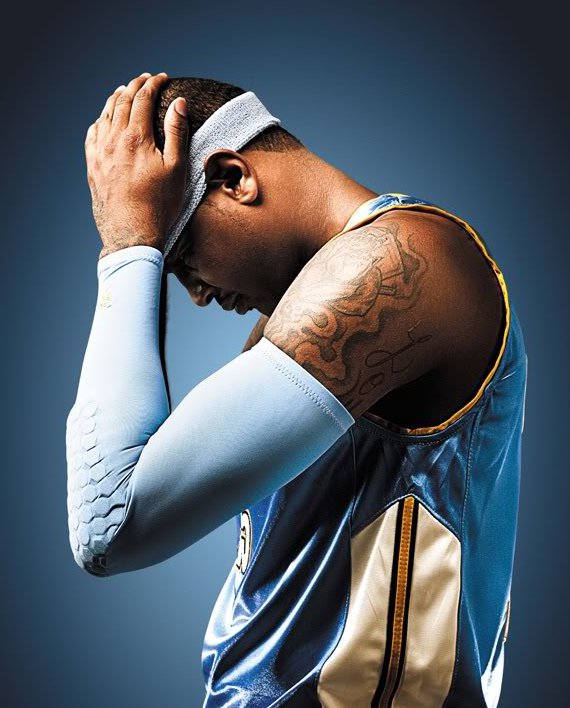 It was bordering on the ridiculous, but finally, New Jersey Nets owner Mikhail Prokhorov put an end to the Carmelo Anthony trade madness. During a meeting with the media, Prokhorov announced that he called off the potential trade between the Nets and Denver Nuggets because the cost for Melo was too expensive and he didn't like the way the trade was being played out in public.
The Nuggets were looking for multiple draft picks, as well as multiple players. However, there were a few reported instances when parameters for a trade were agreed upon, the Nuggets asked for more. It must have been tiring for Nets GM Billy King, but finally, his boss said to forget about it. There must have been a ton of relief by King, who was being looked at as weak and nowhere near former Nets GM Rod Thorn. So, no Melo, but at least there's solid potential for the future for the team.
Read More

| Yahoo! Sports

© Gear Live Media, LLC. 2007 – User-posted content, unless source is quoted, is licensed under a Creative Commons Public Domain License. Gear Live graphics, logos, designs, page headers, button icons, videos, articles, blogs, forums, scripts and other service names are the trademarks of Gear Live Inc.