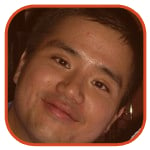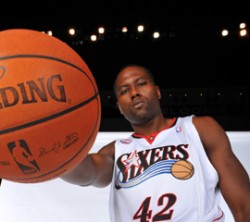 The saying is way too simplistic to capture how sophisticated some strategies are in fantasy sports, but for hoops, the first three rounds more or less involve drafting so-called "best available" talent. People have their preferences, but no one really goes too off the board. Generally in fantasy basketball, early draft picks end up as busts due to injury, not poor play. Match-ups are not as important as in football; for example, LeBron James might struggle against a good defensive team like the Spurs, but he will still get 25 points one way or the other. Contrast that to football where a high draft pick this year like Steve Slaton continues to struggle.
The middle rounds are where people try to mold their team. Injuries are out of anyone's control, so if a top three pick succumbs to an unexpected health problem, there is not much you can do. However, you can soften the blow by hitting on a few of your picks from the fourth to eight rounds. These picks are often the ones that separate the strong teams in your league from the weak ones. Here is how the fourth round is shaping up using Yahoo's average draft position rankings as of today. These numbers change often, and as we move past the early rounds, the stats will vary day to day, so use this tool yourself for the latest updates.
Click to continue reading Fantasy NBA: Analysis of Fourth Round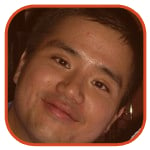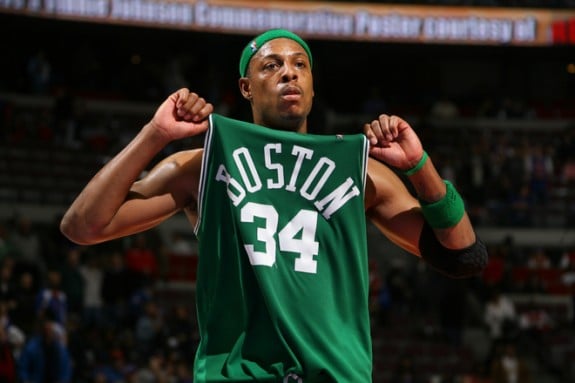 The third round seems shallow this year, especially towards the tail-end. Thus, the third name you call on draft night stands to be the make-or-break selection. A lot of good prospects seem available in the middle rounds, and the list of attractive players to take a flier on in the last couple of rounds looks extra-long heading into this season. The challenge ahead will be how to pass the baton around the track from your top two picks to the targeted sleepers.
As before, let us look at the average draft position (ADP) rankings from Yahoo, with some specific consideration towards head-to-head leagues.
Click to continue reading Fantasy NBA: Analysis of Third Round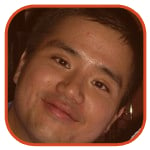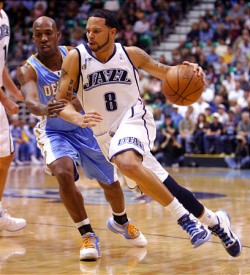 The first two picks usually define the direction your fantasy team builds towards. For example, matching Dwight Howard with Jose Calderon would not be the best play for a head-to-head league; although this pairing begins to cover all the various categories, the strengths of these players do not overlap. Punting categories gets too much attention in head-to-head articles; however the art of building up strength in certain categories is a requirement for success. And so, let us now look at the second round based on Yahoo average draft position (ADP) rankings, with some specific attention to how these players might complement certain players taken in the first round.
Click to continue reading Fantasy NBA: Analysis of Second Round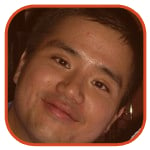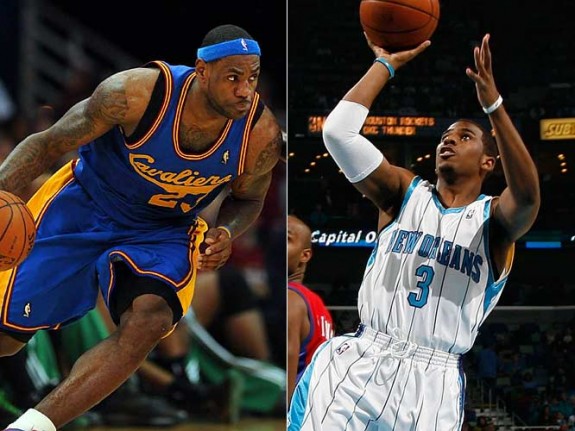 The one-man mock draft has been fun, but as "one man" writing, I would be lucky to get deep into the fourth round before the season opens. Thus, the focus will shift on topics such as analyzing average draft position (or ADP), which will hopefully benefit those still yet to draft.
Fantasy basketball writing, in general, is still dominated by emphasis on roto leagues. Let us take a look at typical first round selections, but from a head-to-head standpoint. Comments will be geared towards a H2H league that employs the standard nine categories (FG%, FT%, 3PTM, Pts, Rebs, Ast, Stl, Blk and TO).
Click to continue reading Fantasy NBA: Analysis of First Round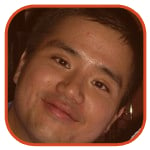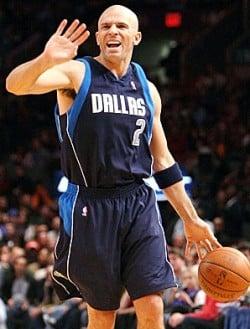 If you are new to Asian cuisine, but find Chinese food too oily, and Thai food too spicy, consider trying a Vietnamese restaurant. I was out having noodles with my family when I overheard a young woman at another table giving her order. She ordered "Pho" or soup noodles and listed the item number, but instead of regular beef, she wanted beef tendons, and she wanted to add tripe and fish balls as well. All this is fine and good, but the kicker was when she asked the waiter, "Same price, right?" Uh, no.
With this next player, there is no need to modify your order, because you will get exactly what you paid for. And a third-round pick might still just be the right price.
Round 3, Pick 1: Jason Kidd, PG, Dallas Mavericks.
Click to continue reading One Man Mock Draft, Fantasy NBA 2009: Round 3, Pick 1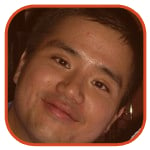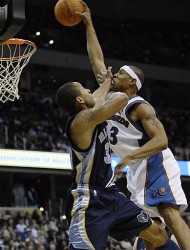 A fun time-waster is the mock draft application over at Yahoo Sports. Or if you have dealt with too many "yahoos on Yahoo" as one forum mate put it, sites like Mock Draft Central provide useful tools, despite the heavy slant and bias towards football.
It was during a mock draft that someone remarked "Tough Juice not so tough the last few years." Games played totals of 63, 58 and 67 over the last three seasons have this player deserving of the knock. Yet, unlike other players, he has not been branded the label of being soft and has more or less avoided the derision of having a tendency to be injury-prone. Perhaps the obvious super attributes he has for the fantasy game enable us to offer Caron Butler a pass.
Round 2, Pick 12: Caron Butler, SF, Washington Wizards
Click to continue reading One Man Mock Draft, Fantasy NBA 2009: Round 2, Pick 12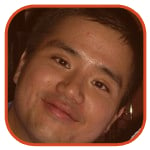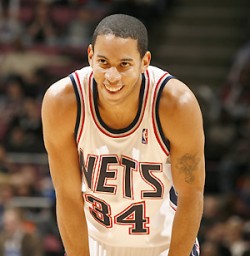 A great addition to Yahoo fantasy basketball has been the mock draft feature. At any time, you can join a mock draft with real live folks like yourself and prep for your real league together. Different size leagues and different types of leagues are available. In the chat section during a mock draft I participated in earlier this week, someone remarked that his or her first three picks last year were Elton Brand, Al Jefferson and Jose Calderon. Despite that injury-riddled trio, this person apparently still cruised to his league title. It is hard to tell how much kudos he/she deserves, as it seems quite probable that the league this person participated in was weak. A good fantasy GM dominating a bad league should find a better league.
On the other hand, fantasy hoopsters know there is absolutely nothing wrong with a good player suiting up for a bad team. A lot of fantasy goodness can be head with these types of situations, as this next player illustrates.
Round 2, Pick 11: Devin Harris, PG, New Jersey Nets
Click to continue reading One Man Mock Draft, Fantasy NBA 2009: Round 2, Pick 11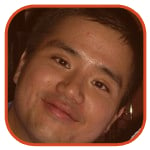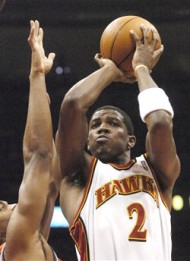 Last year Ron Chow and I were lucky enough to land the number one pick in the Dropping Dimes Expert League. Rewind to one year ago and LeBron James had major free-throw issues, issues I would find a way to deal with, but with the #1 pick, we went with Chris Paul. That league had two slots for centers, and as we watched our tier of big men empty out before the draft snaked its way back to us, we realized the draft forced us to go in another direction. Thus, we matched Paul with the best multi-faceted guards on our draft board. One of them was this next pick.
Round 2, Pick 10: Joe Johnson, PG/SG, Atlanta Hawks
Click to continue reading One Man Mock Draft, Fantasy NBA 2009: Round 2, Pick 10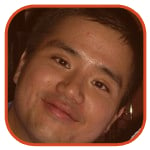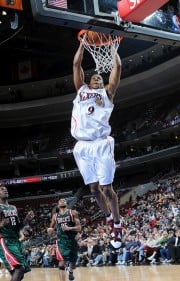 Round 2, Pick 9: Andre Iguodala, SG/SF, Philadelphia 76ers
Andre Iguodala has not taken that next step up the NBA ladder. Possessing freakish athleticism and a complete toolbox of skill, "Iggy" has the chops to be a perennial All-Star. A steady performer in the fantasy game, he lacks the big-game potential to garner a higher draft pick. However, with Kobe Bryant picked to lead this squad in round one, a do-everything stat-stuffer in the second round will fit in just fine.
Click to continue reading One Man Mock Draft, Fantasy NBA 2009: Round 2, Pick 9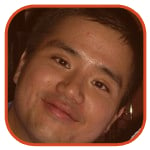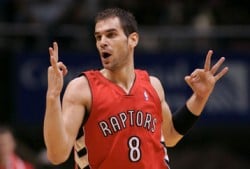 This player might best exemplify the difference between drafting for a roto league and a head-to-head league. Although picking players who shoot well ranks importantly across the board, shooting percentages will fluctuate week to week. Thus, a high percentage, but low volume shooter like this lead guard who plays north of the border may not be quite as valuable in a head-to-head league. Yet, in mock drafts that I have seen so far, he continues to be confidently targeted by prospective fantasy GMs. Let us put his game under the microscope as training camp opens this week.
Round 2, Pick 8: Jose Calderon, PG, Toronto Raptors
Click to continue reading One Man Mock Draft, Fantasy NBA 2009: Round 2, Pick 8
© Gear Live Media, LLC. 2007 – User-posted content, unless source is quoted, is licensed under a Creative Commons Public Domain License. Gear Live graphics, logos, designs, page headers, button icons, videos, articles, blogs, forums, scripts and other service names are the trademarks of Gear Live Inc.