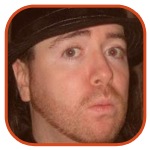 Posted by Adrien Griffin Categories: Athletes, Drafts, NHL,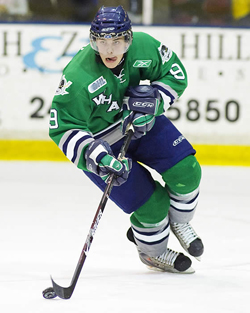 TSN, Canada's all-sports television network aired yesterday's NHL Draft Lottery. The first 14 picks were ordered for the draft to take place on June 25 and 26, while the remaining 16 selections will be determined by the playoffs. After the climatic moment where the No. 1 picking team was revealed to be the Oilers, the program cut to a shot of Edmontonians celebrating in a bar. Did anybody tell these guys they finished in a convincing last place in all of hockey?
Click to continue reading Edmonton finally finds reason to celebrate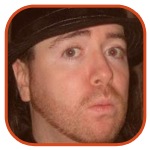 Posted by Adrien Griffin Categories: Athletes, Drafts, Editorial, NHL,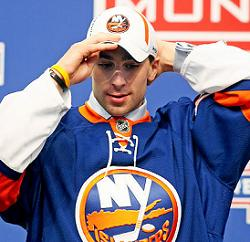 Now that we've had some time to become familiar with the picks from the 2009 NHL Entry Draft, it's time to start evaluating how they've done so far. First, let's recap how things went. Seven of the top 10 picks were Canadian, the other two were Swedes. Two of those three made up three defensive picks, while the others were all forwards. The first non-Canadian/Swedish player was a Russian, picked 14th, and the first goalie was selected with the first pick of the second round. But how have those top 10 picks fared since then?
Click to continue reading 2009 NHL Entry Draft - Six months later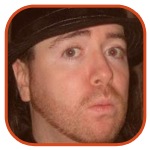 Posted by Adrien Griffin Categories: Drafts, Editorial, NHL,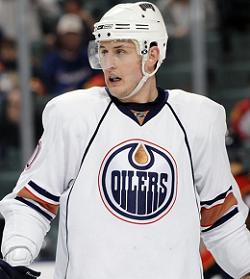 Plan the parade route! The Edmonton Oilers are undefeated in February! Too bad for them that they went winless in January. They picked up two points in overtime losses thanks to the NHL's generous point structure. A 13-game losing streak dropped the Oilers far out of contention and into the basement in the Western Conference. Part of their losses included a pair to the Calgary Flames who, for the first time in history, swept the season series in the Battle of Alberta by easily taking all six games. To say things have never looked bleaker for Edmonton may be an understatement.
Click to continue reading Oilers stop slide, finally

Posted by Dennis Velasco Categories: Drafts, Editorial, Fantasy, NBA,
At the end of every round, we will be posting a round recap to let you know which players have been picked and where. Simply click on the player's name below to see why the respective Dime Dropper chose said player.
Here's your recap for Round One:
1. LeBron James, SF, Cleveland Cavaliers
2. Dirk Nowitzki, PF, Dallas Mavericks
3. Shawn Marion, SF/PF, Phoenix Suns
4. Kevin Garnett, SF/PF, Minnesota Timberwolves
5. Kobe Bryant, SG, Los Angeles Lakers
6. Dwyane Wade, PG/SG, Miami Heat
Click to continue reading Dropping Dimes Draft Blog: Round 1 Recap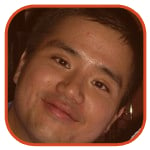 >"This is 10% luck, 20% skill. 15% concentrated power of will. 5% pleasure, 50% pain, and 100% reason to remember the name." Lyrics to "Remember the Name" by Fort Minor
Every drafted player strives to make a name for themselves. It takes concentrated effort and sacrifice; sometimes we see results right away. Other times a player is still trying to learn the ropes a couple of years into their career. In basketball, finding these young and rising stars just before they hit the big time is a vital edge in bringing home the fantasy glory. Welcome to the first edition of a new feature here on Dropping Dimes. In "3-2-1 Impact," comparisons between a third year player, a second year player and a rookie are forged. Fantasy impact takes the spotlight. Hopefully by season's end, your league mates will have all the reason to remember your name…because it will be engraved in gold on your trophy!
For more, click here to go this special article to EndScore from Dropping Dimes.

Posted by Dennis Velasco Categories: Athletes, Drafts, Editorial, News, NFL,
After a "short" two-day holdout, RB Reggie Bush is now an official member of the New Orleans Saints. The deal is for six years, but the financial compensation was not officially announced, although it's rumored to be in the $55 million to $60 million range with a guarantee of about $26.3 million.
Bush and the Saints can only benefit from only a two-day holdout, as opposed to a long holdout and even rumored possibility that Bush sit out the whole season and re-enter the draft in 2007. With a new coaching staff, Bush needed to be in camp in order to maximize his performance this coming season.
Click to continue reading Reggie Bush Is A Saint
Read More

| Yahoo! Sports


Posted by Dennis Velasco Categories: Drafts, Editorial, NBA,
GOLDEN STATE WARRIORS
Who They Ended Up With: C Patrick O'Bryant, C Kosta Perovic
Comments: Well, the Warriors got taller that's for sure. Bryant can block shots and can run the floor well for a big man. He can be a real force in a couple of seasons. Perovic may not amount to much of anything at all… but he's tall!
Final Grade: C
LOS ANGELES CLIPPERS
Who They Ended Up With: PF/C Paul Davis, PG Guillermo Diaz
Comments: Considering they only had two second round picks, the Clips did really well for themselves. Wait, did I say they only had second rounders and not in the lottery? And did I also say they did well for themselves… in a draft? Yeah, believe it or not, the Clips are heading in the right direction. Davis is a tough player that can shoot from the outside and get after the ball off the boards. He'll be a solid backup to both Elton Brand and Chris Kaman down the line. Diaz has excellent stroke and can snap nets to a big degree if given the time on the court. Solid, solid perimeter player.
Final Grade: B+
Click to continue reading NBA Draft Grades: Pacific Division

Posted by Dennis Velasco Categories: Drafts, Editorial, NBA,
DENVER NUGGETS
Who They Ended Up With: Nobody
Comments: The Nuggets had a second round pick, which they used on Leon Powe, whom they shipped out to the Boston Celtics for a future second-rounder. It made sense for the Nuggets not to actually "keep" the pick since they really don't have the salary cap room IF Powe (or whomever they wanted to draft and keep to themselves) made the team. They just paid the max contract extension to Carmelo Anthony, they are grossly overpaying Kenyon Martin, and they just gave Nene a huge extension as well. Definitely have some money issues and I think this team is going to implode.
Final Grade: NA
MINNESOTA TIMBERWOLVES
Who They Ended Up With: PG/SG Randy Foye, PF Craig Smith, C Loukas Mavrokefalidis
Comments: I like the T-Wolves getting Foye because they sorely needed some electricity and scoring from the backcourt and Foye will provide it. He's been compared to Dwyane Wade because of his ability to score and get to the paint. He's explosive with great handle and can also find the open man. Smith at 6'7" is a bit small for a power forward, but he's earned his stripes in the tough Big East where he played for Boston College. Mavrokefalidis may stay in Greece for more seasoning. Hopefully for the T-Wolves, Kevin Garnett is liking these additions as I do.
Final Grade: A-
Click to continue reading NBA Draft Grades: Northwest Division

Posted by Dennis Velasco Categories: Drafts, Editorial, NBA,
DALLAS MAVERICKS
Who They Ended Up With: SG Maurice Ager, SG Danilo Pinnock
Comments: Whenever I watched a Michigan State game, for some reason I always focused on watching Ager play. He's a great perimter shooter, a finisher on the break, extremely athletic, and just an all-around scorer. He reminds me of another MSU alumnus, Morris Peterson. Ager is a bit undersized at the two spot, but is long. He'll need to play better defense if he wants to really do well in the league, but either way, at best he'll be the sixth man off the bench for the stacked Mavs. Pinnock has a solid overall game, but is a better defender. If the Mavs could put Ager and Pinnock in one body, they'd have a potential All-Star player right now. BUT that's more Dr. Frankenstein theory before a pack of villagers come raiding my house, torches in hand.
Final Grade: B
HOUSTON ROCKETS
Who They Ended Up With: SF Steve Novak, F Lior Eliyahu, SF Shane Battier (trade)
Comments: Check this stat out about Novak - he's only missed 18 free throws his entire college career and has higher lifetime free throw and three-point shooting percentages higher than J.J. Redick. The boy can flat out shoot! With Yao Ming down in the box and Tracy McGrady penetrating to the hole, Novak should see a lot of open jumpers going through nets all around the league when he gets time on the floor. Mark my words now… Novak will win the 3-point shooting contest at this upcoming season's All-Star Weekend. Okay, I have to be honest, I thought it was dumb to trade Rudy Gay, a potential star player and we're talking high-end here, for Shane Battier. Don't get me wrong, Battier has a great overall game and for those of you that play fantasy basketball know this, but we know what we get with Battier and the upside of Gay is worth a lot more. However, that said, Battier will be a great complement to Ming and McGrady and should be a front-line defensive stopper for them.
Final Grade: C+
Click to continue reading NBA Draft Grades: Southwest Division

Posted by Dennis Velasco Categories: Drafts, Editorial, NBA,
ATLANTA HAWKS
Who They Ended Up With: PF/C Shelden Williams, PF Solomon Jones
Comments: When the Hawks' pick was made and they kept their promise to draft Williams, I thought, what a bunch of dummies!!! They seriously needed a point guard because Tyronn Lue wasn't cutting it and Joe Johnson was playing out of position. However, soon enough, they signed Speedy Claxton to run their offense and I felt better about the Hawks. Backing up Chris Paul in New Orleans, and sometimes playing alongside him, Claxton showed that he had starter ability and could probably get the job done somewhere else. Well, he's getting his chance. Back to Williams - it was nothing against him, in particular, but the Hawks need a point. But, he should be a low-post force once he gets accumulated playing down with the trees on the NBA level. He's a nice complement with the jumping jack athletes such as Josh Smith and Marvin Williams.
Final Grade: B
CHARLOTTE BOBCATS
Who They Ended Up With: SF Adam Morrison, C Ryan Hollins
Comments: Michael Jordan's first big move as part-owner of the Bobcats came on draft night and just like his playing days, he hit the big shot in drafting Morrison AKA "The Stache." Morrison will bring some much needed scoring punch for the Bobcats who are shaping up to be a good team, if Emeka Okafor can stay healthy, Raymond Felton continues to grow, and Gerald Wallace continues his trend of getting better and better. Morrison can shoot from the outside, as well as drive to the basket, and while he may look very UN-athletic, he gets his shot off and they go in. He'll probably be a liability on defense, but with Wallace and Okafor ready to swat shots away, it may not be as big of a deal. But only if Morrison shows the ability to put the ball in the basket like he did in college. He should be able to do so as he, along with Brandon Roy, were the most NBA-ready players in this draft, but "The Stache" is pretty much untouchable when it comes to competitiveness. Hollins should be a solid shot-blocker off the bench, but other than that, anything else he gives would be gravy.
Final Grade: A
Click to continue reading NBA Draft Grades: Southeast Division
© Gear Live Media, LLC. 2007 – User-posted content, unless source is quoted, is licensed under a Creative Commons Public Domain License. Gear Live graphics, logos, designs, page headers, button icons, videos, articles, blogs, forums, scripts and other service names are the trademarks of Gear Live Inc.