Friday September 12, 2008 12:42 pm
Dean Browski's NFL Week 2 Picks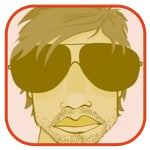 Tweet
Posted by Dean Browski Categories: NFL,
You know more this week than you did last week. It may not seem that way, but you do. The key is to keep learning and to use the new information to refine the existing information. Ah, but what do you know and what do you think you know?! Don't think so much, it will all come together. Just keep paying attention!
Season: 9-7-0
Last Week: 9-7-0
Oakland Raiders @ Kansas City Chiefs
KC -3.5
Notes: The Raiders certainly were not impressive on Monday night, though just how good the Broncos are is yet-to-be determined. Did the Chiefs play well against New England or was it solely Tom Brady's injury that kept the game close? I will take Damon Huard over JeMarcus Russel at this point.
Pick: Chiefs
Green Bay Packers @ Detroit Lions
DET +3
Notes: These two teams have ZERO in common except for their Division. The Packers are happy and excited, the Lions are confused and embarrassed. There is no rationale that could convince me to bet on the Lions this week. But the low line has me feeling its a trap.
Pick: Packers
Tennessee Titans @ Cincinnati Bengals
CIN -1
Notes: I know Tennessee beat a respected Jacksonville team last week, but it doesn't convince me that I was wrong about how the Titans season would go. The Bengals were atrocious last week, they are the laughing stock of the league right now, and I really, really like them! This game is in all likliehood going to be actionized by yours truly.
Pick: Bengals
Chicago Bears @ Carolina Panthers
CAR -3
Notes: Panthers, love 'em. Carolina's win last week was a better win than the Bears win over Indianapolis. I believe that. I also believe that the Panthers are good and the Bears are not.
Pick: Panthers
Buffalo Bills @ Jacksonville Jaguars
JAX -5.5
Notes: Jacksonville has been snake-bitten over the past few weeks. Shootings and injuries to the Offensive Line leave this team almost in shambles, or so it would seem. The Bills had an impressive win over Seattle, but it wasn't that impressive. Look at the opponent, they SHOULD have put a whoopin' on the Seahawks. But just as I have zero respect for Seattle on the road I have an almost equal disrespect for the Bills when they are on the road. All the injuries leave this game
with too many unknowns for my taste.
Pick: Jaguars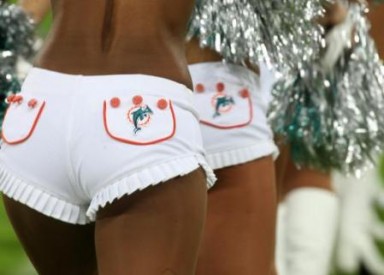 Miami Dolphins @ Arizona Cardinals
ARI -6.5
Notes: Everyone is impressed with the Dolphins not getting killed by the Jets. I'm not. I also am not sure about the Cardinals, but that is driven by past disappointments. For who I am today, and who these two teams are I will take the Cardinals.
Pick: Cardinals
New Orleans Saints @ Washington Redskins
WAS -1
Notes: They say a team makes it's biggest gains between weeks 1 and 2. The Redskins also got a few extra days to prepare. The Redskins are not bad, despite the poor showing last Thursday. The Saints did look good offensively but gave up some big plays on defense. I can see the Redskins offense finding itself a bit more this week.
Pick: Redskins
Indianapolis Colts @ Minnesota Vikings
MIN +1
Notes: The Colts couldn't stop the run and couldn't protect their QB. Now they go to Minnesota and are faced with more of the same. It is difficult to imagine the Colts starting 0-2, but the Vikings were also projected to have an 11+ win season. Are they going to start 0-2 also?
Pick: Vikings
New York Giants @ St. Louis Rams
STL +9
Notes: Its not that the Giants are disrespected, they are just not revered. Nor should they be. They are the same team they were last year, which means they can beat anybody, and they can lose to anybody. I know the Rams looked horrible last week, but 9 points feels like a lot. I wouldn't be surprised by a 39-0 Giants win or a 16-13 Giants loss.
Pick: Rams
San Francisco 49ers @ Seattle Seahawks
SEA -7
Notes: Seattle is a different team at home than on the road. The 49ers are the same team no matter where they play, bad. There are concerns about the Seahawks passing game and that has caused this line to drop a few points from the opening, that
gives me confidence in the Seahawks.
Pick: Seahawks
Atlanta Falcons @ Tampa Bay Buccaneers
TB -7
Notes: I just can't buy into the Falcons being 2-0. They made big plays last week against the Lions, good for them, but who cares?! Its the Lions. Tampa will start Brian Griese at QB, and as much as I believe in Jeff Garcia, he will not be needed this week. The big plays won't be there for the Falcons, and the Bucs will make enough plays to cover 7 points.
Pick: Buccaneers
New England Patriots @ New York Jets
NYJ -1
Notes: Oh the drama with these two teams! Now everyone is saying the pressure is on the Jets and off of the Patriots. I am not convinced of that. I believed that these two teams would battle all year, and I still do. So the question becomes, do you like Cassell or Favre?
Pick: Jets
Baltimore Ravens @ Houston Texans
HOU -4
Notes: This game has been moved to Monday night because of Hurrican Ike. Not sure if that benefits anyone, but I would imagine its easier on the home team. The Ravens beat an uninspired Bengals team last week that still feels more like a bad Bengal loss than a good Raven win. Yes the Texans didn't look good last week, but opening in Pittsburgh can do that to a team.
Pick: Texans
San Diego Chargers @ Denver Broncos
DEN +1
Notes: Denver and Jay Cutler were impressive last week, and the Chargers loss was not that surprising, at least not to me. With Sean Merriman out, there is an easy reason to take the Broncos. I am feeling easy, and I am really unconvinced about this
game. It is difficult to think good things of a Norv Turner team, but I also think of San Diego in the AFC Championship game last year.
Pick: Broncos
Pittsburgh Steelers @ Cleveland Browns
CLE +6
Notes: Cleveland's performance last week left a lot to be desired, while the Steelers looked like the traditional Black and Gold last week. I want to take the Browns, but I can't find a reason to.
Pick: Steelers
Philadelphia Eagles @ Dallas Cowboys
DAL -7
Notes: One of my all time favorite matchups and a definite tone setter for the rest of the year in the NFC East. The Cowboys moved the ball last week, but the going gets a bit more treacherous against the Eagles than it does the Browns. I have more confidence in the Eagles being able to win either a grind it out game or a high-scoring affair. Should be fun either way.
Pick: Eagles
© Gear Live Media, LLC. 2007 – User-posted content, unless source is quoted, is licensed under a Creative Commons Public Domain License. Gear Live graphics, logos, designs, page headers, button icons, videos, articles, blogs, forums, scripts and other service names are the trademarks of Gear Live Inc.