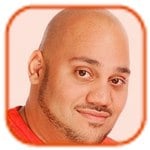 Tweet
Posted by Andru Edwards Categories: Accessories, Apple, Smartphones, Features,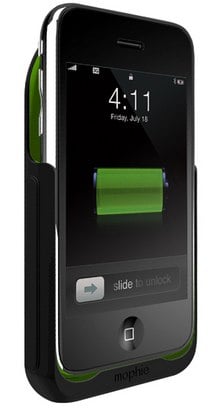 We hit you with our Mophie Juice Pack 3G review a couple of months ago, and even did a Juice Pack 3G video. Since then, we've continued enjoying how free we feel with the Juice Pack powering our iPhone 3G while we are out and about. Worries of a dead battery have all but disappeared, and that's with Push mail, calendars, and contacts running.
Now we want one of you to be able to share in that experience, which is why we are giving away a Mophie Juice Pack to one Gear Live reader. Since it's an iPhone accessory, we figured we would center the competition around that. Here are the rules:
Here's how to enter to win:
If you don't have one already, sign up for a Gear Live account
If you don't have one already, sign up for a Twitter account
Add the Gear Live Twitter account to your follow list
On Twitter, post a tweet about out contest and link to this page. In the tweet, include the phrase "#gearlive".
Once that is done, leave a comment here in this post with a direct link back to your Tweet, and also let us know what your favorite iPhone app is. Be sure you are signed in to your Gear Live account before you leave the comment.
Here's an example of an appropriate Twitter entry:
"Entering to win a Mophie Juice Pack 3G from #gearlive http://jvu.qlnk.net/"
Now, as to the actual contest dates. The contest starts today, January 28th. You have until 11:59 PM PST on February 4th to enter your comments here on this post. We will then announce our winner, chosen randomly out of all valid entrants and bonus points, on February 5th. Good luck to all, and remember, this contest is only open to residents of the United States and Canada.
Tweet
Posted by Sal Traina Categories: Editorials,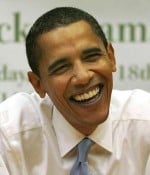 This is for the people who swear Barack Obama is for change, and "non-partisan" politics. In a past blog, I wrote about a letter President Obama submitted to the left wing site, The Daily Kos. In that letter, he calls out to fellow liberals to basically flush out any moderate Democrats, and take the "fight" to the Republicans. Where is the change? Where is this "end of childish" politics he's talking about? I haven't seen it yet. I see him keeping with what he wrote for the Kos…an ultra-partisan political ideology.
In one part, he writes:
In order to beat them(Republicans), it is necessary for Democrats to get some backbone, give as good as they get, brook no compromise, drive out Democrats who are interested in "appeasing" the right wing, and enforce a more clearly progressive agenda.
Click to continue reading People Have Been Fooled By Radical Obama
Tweet
Posted by Sal Traina Categories: Editorials, Taxes, US Economy,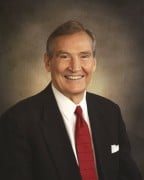 How great does this quote by the late Baptist pastor, Adrian Rogers, relate to what our government is trying to do? I wish people weren't so uninformed.
You cannot legislate the poor into freedom by legislating the wealthy out of freedom. What one person receives without working for, another person must work for without receiving. The government cannot give to anybody anything that the government does not first take from somebody else. When half of the people get the idea that they do not have to work because the other half is going to take care of them, and when the other half gets the idea that it does no good to work because somebody else is going to get what they work for, that my dear friend, is about the end of any nation.

Click to continue reading You Cannot Multiply Wealth By Dividing It



Tweet
Posted by Sal Traina Categories: Editorials, History, US Economy,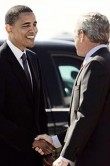 After the terrorist attacks of Sept. 11, 2001, the US's economy took a big hit. At the time, then President George Bush thought a stimulus(tax rebate) would help the economy recover. After two years of analysis, the government decided that their plan to "inject" money to the economy did nothing to help it's condition. It didn't help.
Click to continue reading Obama's Tax Plan Similar To 2001 Failed Plan
Tweet
Posted by Sal Traina Categories: Editorials, Elections,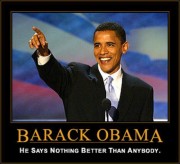 This is for all of you "give Obama a chance" people. "He won, it's time to support your president," is what I keep hearing from his(President Barack Obama) drones…uh…I mean, supporters. It seems like they don't realize he has his chance. He won, didn't he?
I'm starting to get frustrated when I use real facts, and historical evidence to prove points when debating an Obama-maniac. The talking points I get from one of these people are empty, incoherent, rambling about hope, change, and, optimism. Liberals use emotions, conservatives use their brains. On one hand, it's refreshing to see a lot of people with optimism, but it's frustrating to see so many people living in ignorant bliss. Just because somebody is a great speaker (when standing in front of a teleprompter), looks and acts more intelligent than the last few Presidents, and has a nice smile, doesn't mean you should just trust that they'll do the right thing.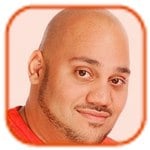 Tweet
Posted by Andru Edwards Categories: History, Site Features, US Economy, Videos, War,
If you happened to miss this mornings festivities, here's your chance to watch President Barack Obama's inaugural address, in it's entirety. President Obama gives a stirring speech on where he sees this country going, and what we all need to do to get there. You can also check out the full transcript of Obama's address as well.
Read More

| TV Envy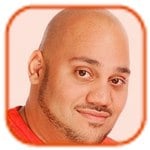 Tweet
Posted by Andru Edwards Categories: Elections, History, US Economy, War,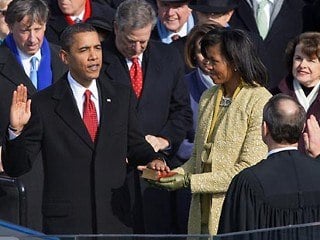 Barack Obama was sworn in on Tuesday, January 20, 2009, as the 44th president of the United States of America. He is also the country's first (half) African-American president. He gave a stirring speech on this morning - here's a transcript of that prepared speech:
My fellow citizens:
I stand here today humbled by the task before us, grateful for the trust you have bestowed, mindful of the sacrifices borne by our ancestors. I thank President Bush for his service to our nation, as well as the generosity and cooperation he has shown throughout this transition.
Forty-four Americans have now taken the presidential oath. The words have been spoken during rising tides of prosperity and the still waters of peace. Yet, every so often, the oath is taken amidst gathering clouds and raging storms. At these moments, America has carried on not simply because of the skill or vision of those in high office, but because We the People have remained faithful to the ideals of our forebearers, and true to our founding documents.
So it has been. So it must be with this generation of Americans.
Click to continue reading Barack Obama's inaugural speech transcript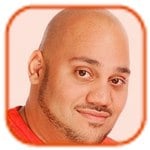 Tweet
Posted by Andru Edwards Categories: Elections, History, Videos,
Hulu has been doing a great job of providing live coverage of the 2009 Presidential Inauguration of Barack Obama. You can check out their coverage of all the events above.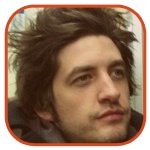 Tweet
Posted by Shawn Harris Categories: Domestic Policy, Editorials, Elections, Foreign Policy, Humor, Media,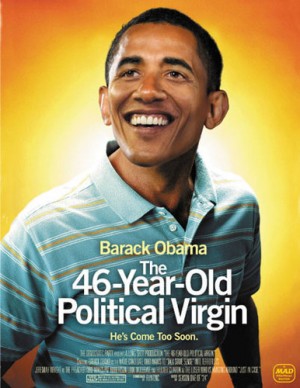 "Depuceleler." A term that was used quite often by one of my favorite authors of the late 1700's, Marquis de Sade. "Depuceleler" is quite applicable in today's political climate, especially dealing with the new administration and President-elect, B. Hussein Obama. As this new great hope of change was escorted on his magic carpet into the White House by the flirting and slobbering persistent media ushering him along the coital path to the most important office in the world, one must stand erect and take notice. Such a shame that our traditional center right country was forced into the longest voyeuristic courting phase that it has ever seen. You have Obama: the strapping, intelligent, slightly arrogant, fresh, eager bachelor thrown upon the dais running on inexperience and charm and then the pursuant experienced media: soliciting, confident, persistent, daddy fawning over every move and action.
B. Hussein Obama at first didn't seal the "depuceleler." Like any good tease he rounded third base, but protected himself in lambskin, ultra thin boundaries capable withstanding any disease rattled attacks or overzealous fanatics that came in contact with his anointed armor.
With constant pressure from the radical Left-wing sites (you know who they are) on the media, the President-elect is in a compromising position. Keeping his fly zipped and his hands firmly above the waist, caressing the outer area of the same bloc who voted him into office he treads the line with his recent nominations. Larry Summers (Economics Advisor), Robert Gates (Defense Secretary), Tom Daschle (Health and human Service), Hillary Clinton (Sec. of State) and the announcement of Rick Warren for his invocation threw his early pursuers into a dither and off their game. How dare their potential partner, the one they lavished their attention on, spent millions, the one they tirelessly courted and made into an iconography figure dare flirt with the traditional America that they so despise? This cat and mouse game is in the final three years of the foreplay phase. The first six months of his presidency will be the tell-tale sign if he can stay strong or finally after constant pressure, "give it" up. Let's hope he/it doesn't break because it will be a leak felt all across the world.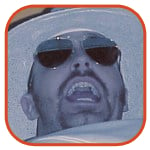 Tweet
Posted by Patrick Snajder Categories: Editorials, Taxes, US Economy,

The history of the word "bailout" is spotty at best. My handy not-quite-the-real-OED has no etymological definition. Merriam-Webster, who chose "bailout" as the word of 2008, gives a lame definition with a general reference to the year 1951:
Date: 1951
: a rescue from financial distress
So I went to the vast Google books resources and noticed that bailout in 1951 referred to pilots, bailing out of their cockpits [see also, Popular Mechanics in 1947 and 1956].
But what does that have to do with finance?

Click to continue reading Werd: Bailout - Part Five
Read More

| 2008 Word of the Year

© Gear Live Media, LLC. 2007 – User-posted content, unless source is quoted, is licensed under a Creative Commons Public Domain License. Gear Live graphics, logos, designs, page headers, button icons, videos, articles, blogs, forums, scripts and other service names are the trademarks of Gear Live Inc.