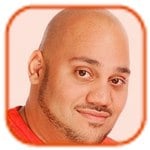 Tweet
Posted by Andru Edwards Categories: Media, Videos, War,
Former Governor Jesse Ventura made an appearance on The Larry King Show a few days ago, and is as outspoken as ever. In the clip above, Jesse talks about waterboarding as torture, and goes on to say "You give me a water board, Dick Cheney, and one hour, and I'll have him confess to the Sharon Tate murders." Check out the video for more.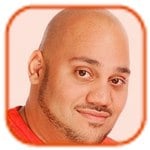 Tweet
Posted by Andru Edwards Categories: Announcements, Smartphones, Features, Handhelds, Hot Deals,
We are giving away a Pantech Matrix Pro, along with a $100 AT&T gift card that you can use to set up service, play your current AT&T bill, or apply towards the purchase of anything at an AT&T Store. This contest is courtesy of AT&T, so big ups to them. If you want a closer look at the phone, take a look at our Pantech Matrix Pro gallery.
Here's how to enter to win:
If you don't have one already, sign up for a Gear Live account
If you don't have one already, sign up for a Twitter account
Add the Gear Live Twitter account to your follow list
On Twitter, post a tweet about our contest and link to this page. In the tweet, include the phrase "@gearlive" so we can easily find it.
Once that is done, leave a comment here in this post with a direct link back to your Tweet. Be sure you are signed in to your Gear Live account before you leave the comment.
Here's an example of an appropriate Twitter entry:
"@gearlive I just entered to win the Pantech Matrix Pro and $100 AT&T gift card! http://bit.ly/O04Rl/" (Click here to tweet this now)
BONUS ENTRIES: Want more chances to win? Share the link to our contests on the following sites, and leave us a comment linking to those as well:
Facebook: Shared Link
Del.icio.us bookmark
FriendFeed: Use Post a Link
Your blog: Have a site? Link to our contest on it!
Remember: The bonus entries are just that - bonus. In order to be eligible to win, you must complete the core Twitter requirements.
The contest starts today, and is open to US residents only. May 11th. You have until 11:59 PM PST on May 15th to enter your comments here on this post. We will then announce our winner, chosen randomly out of all valid entrants and bonus points, on May 18th.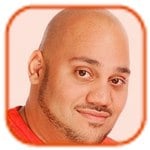 Tweet
Posted by Andru Edwards Categories: Humor, Videos,
If you haven't seen this one yet, be ready to laugh. Wanda Sykes kicked things off at the annual White House Correspondents Dinner last night with a comedy set that roasted Barack Obama, former President George W. Bush, Dick Cheney, Sarah Palin, and many others. Heck, she even took Rush Limbaugh to task for saying that the hopes Obama fails, which Sykes said was outright "treason."
The event was attended by many politicians, as well as celebrities like Tom Cruise, Katie Holmes, Whoopi Goldberg, Tyra Banks, and more.

Tweet
Posted by Dennis Velasco Categories: Editorials, Elections,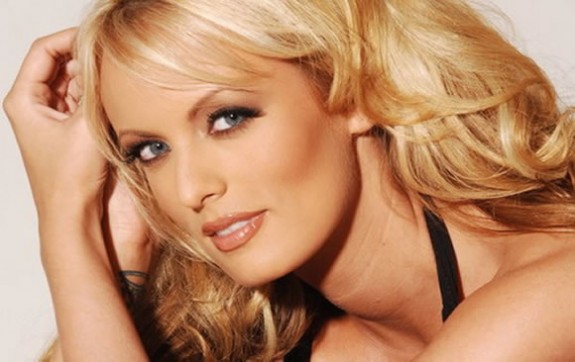 Look out old boobs in the Senate, there might be a new pair, err, new senator coming your way! Stormy Daniels of, well, Stormy Daniels pornography fame is thinking about running for a Senate seat in 2010 representing her home state of Louisiana, going up against Republican senator, David Vitter. Unlike Vitter who had indiscretions of a sexual nature in private, but eventually made public, Daniels has been having sex for public consumption for several years now. She is practically scandal-free! Who couldn't use that from a candidate?!?!
All joking aside, Daniels did not even consider politics as a career choice until a group of fans decided to start a website named Draft Stormy and recruit her to run for the senate seat in 2010. Currently, she doesn't seem to have any real political agenda, but is going on listening tours (whatever that means) to hear what the men and women of Louisiana have to say. Apparently, Daniels' candidacy isn't a sure-fire thing, but it also doesn't seem to be a publicity stunt as Mary Carey's running for the governor of California was several years ago. Naturally, if you don't live in the state of Louisiana, you can't vote and can only watch… but that's what you've been doing to Stormy Daniels anyway, right?
You can check her interview with CNN by clicking "Read More".
Read More

| CNN American Morning


Tweet
Posted by Dennis Velasco Categories: Media,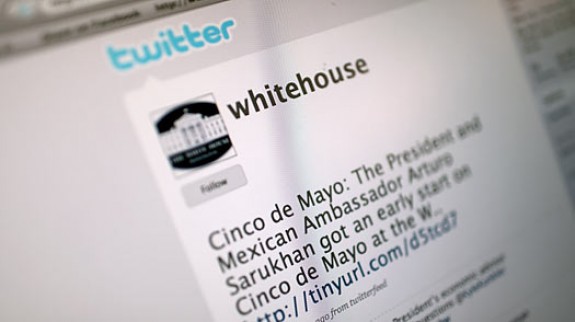 The White House has joined the wonderful world of status updates in 140 characters or less or as it's more popularly known as, Twitter. Yes, the Obama Administration is joining the cool kids and getting down with the twitdiction of tweeting, which will be full of useful information and not what President Obama had for breakfast or what song he is currently listening to. If you're on Twitter, feel free to follow the tweets at twitter.com/whitehouse.
Oh, and be sure to follow Filibuster Soup on Twitter as well!
Read More

| Time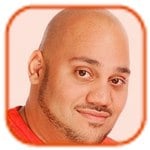 Tweet
Posted by Andru Edwards Categories: Announcements, Features, HDTV, Home Entertainment,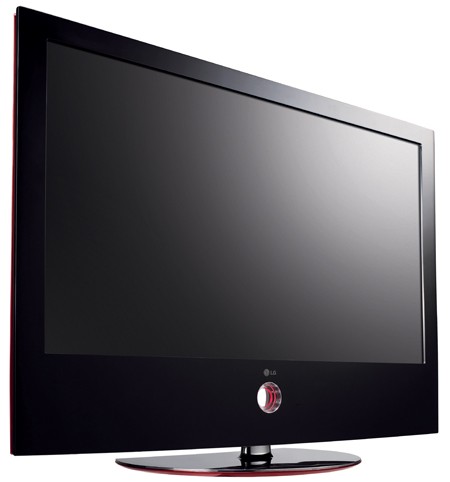 Just wanted to give you guys a heads up, as our LG HDTV giveaway ends this week! In case you missed it, we are giving away a 52-inch LG Scarlet Series HDTV, in conjunction with ExpoTV.
Interested in entering? It's easy - check out the contest rules, and submit your entry (you can enter as many times as you like.) The giveaway ends on May 8th at 11:59 PM EDT. Good luck!
Read More

| Enter HDTV Giveaway

Tweet
Posted by Sal Traina Categories: Editorials, Elections, Media,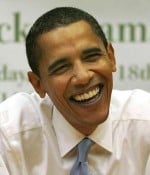 It's been a while since I posted here, but my past work is starting to seem pretty prophetic. I predicted the hard turn to the left, after President Obama pretended to be a moderate while campaigning. I also touched upon media bias, broken campaign promises, empty slogans, and radical ties, among other things.
I'm glad a small number of people are starting to open their eyes and question this administration, but why did so many people not see what I saw coming this past fall?
Click to continue reading To The People Surprised By Obama's Radicalism
Read More

| Gear Live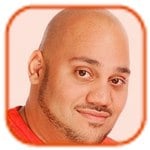 Tweet
Posted by Andru Edwards Categories: Business, US Economy, Videos, Wall Street,
I think we can all admit that the current credit crisis can be a bit difficult to understand and grasp by the average person. That's why we like this video by Jonathan Jarvis, The Crisis of Credit Visualized. He breaks it down into plain English surprisingly well. Check it out, and let us know what you think in the comments.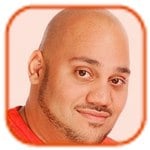 Tweet
Posted by Andru Edwards Categories: Announcements, Features,
Our ProFlowers gift certificates giveaway has come to a close, and we wanted to quickly announce the winners. If you recall, all you had to do to enter was leave your best or worst Valentine's Day memory on our forum, and we chose five winners randomly:
mynenni talked about her blind date disaster:
My worst was a blind date that a friend set me up on. It was horrible; well not to start with. He came to door with a big bouqet of flowers. We then spent the day at Magic Mountian where we quickly ran out of things to talk about and I learned he was a major wimp when it came to rides (really? then why did you bring me here?)

Afterward, we stopped at a classy resteraunt for dinner. I took my napkin and layed it across my lap…he took his napkin and layed it across the table. It was torture sitting across from him trying to come up with conversation as he ate with his mouth open. I have to figure that by this point he was trying to just be over the top horrible (I think we both knew it was not going past the first date); then at the end of the meal he put his face on the table (okay it was on the napkin he layed out earlier) and moved his head across to wipe his mouth. NO HANDS!!!

At least he didn't make me pay…
All she wanted was to go see the UW vs WSU basketball game on Feb 14th. I picked her up from work, went to a bar to meet up with some friends for drinks and shots. Then she snuck in 6 airplane bottles of booze… and we drank at the game. I don't even remember who won, but we had a hell of a time!
auntiethesis recalled a dinner date:
My best memory is last year's Valentine's Day. My husband took me to a great restaurant and I totally blew my diet eating steak and mashed potatoes. It was the first time I'd ever had Creme Brulee, too. While we were eating, he surprised me with a tennis bracelet that I'd wanted forever. It was a far cry from his usual Applebee's dinner and a box of Stover chocolates.
Long-time reader gohan_bcc1 brought it back to high school:
My one and only valentine memory was getting to school in grade 12 and finding a really awesome gift in my locker. In my locker was a car model of my dream car (Audi R8) with a customized license plate to match my current license plate. It identical to my license including the plate # and the province and design. It was also an inside joke that the one we saw in the parking lot two months back was mine. It was really cool to see. Not only that but there was a note for me to go to the library and look on page 82 of the book of the last movie we saw. Which was actually Harry Potter: Order of the Phoenix. Inside this book was a note saying this entitles me to receive a package being held at the office. I go to the office and get this package. Inside was a bunch of hockey cards each with a letter written on it. All of these cards were of my favourite team the Calgary Flames of course. There was a hint written on the inside of the package that said to spell out a date. So after hours of figuring this out it spelt out Tuesday March 6th 8:00pm. After seeing the date i realized it was the date of a hockey game for the Calgary Flames. I then got a text saying to go back to my locker. And sitting in my locker were two tickets to the game on that date at that time. Best gift ever!
sandyu's was short and sweet:
The best when my husband got out of the military, he was injured but he was alive and home.
Congratulations to all our winners, your $70 codes have been sent to you via Private Message. To the rest of you, we've got more giveaways coming, and if you need flowers, here is a 20% off (with free vase!) ProFlowers coupon. Oh, and don't forget to hit us with your best, or worst, Valentine's Day memory.
Read More

| Best and Worst Valentine's Day Memories

Tweet
Posted by Sal Traina Categories: Editorials, Taxes,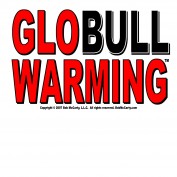 Why do people believe politicians when they talk about things other than politics? Why are the only scientists that say the earth is warming, the only ones getting government grants? I wish people would realize that this "Global Warming" is nothing more than a scam to collect more taxes.
Click to continue reading Global Cooling
© Gear Live Media, LLC. 2007 – User-posted content, unless source is quoted, is licensed under a Creative Commons Public Domain License. Gear Live graphics, logos, designs, page headers, button icons, videos, articles, blogs, forums, scripts and other service names are the trademarks of Gear Live Inc.